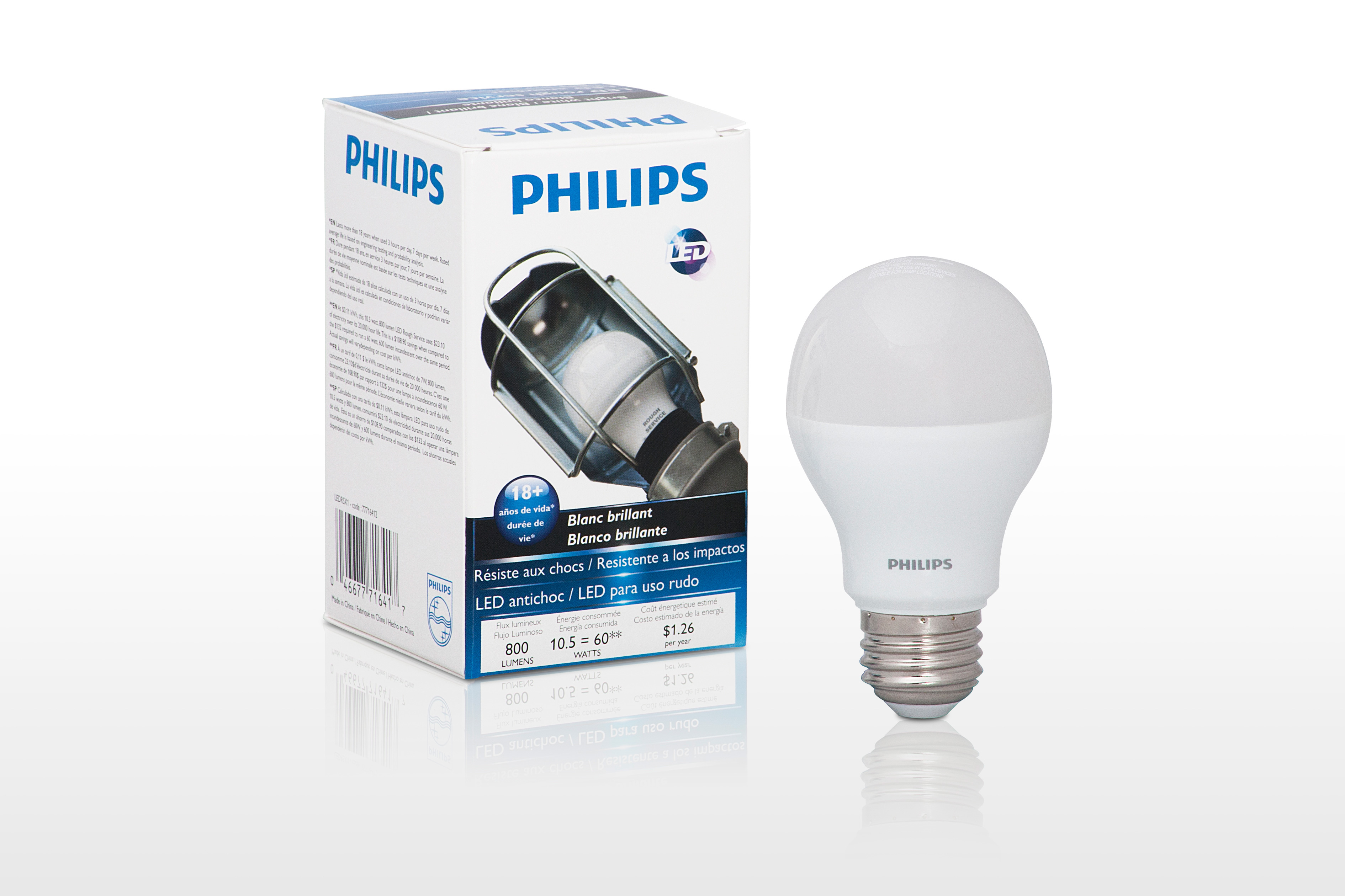 Philips Automotive North America, a division of Royal Philips (NYSE:PHG), offers its new Philips LED Rough Service Bulb for a variety of automotive service applications. This new light bulb features advanced LED technology, which makes it extremely efficient and durable, especially in rugged environments. The light bulb is designed with an "instant on" feature and delivers exceptionally bright lighting that can easily enhance any shop, garage, or work area.
The Philips LED Rough Service Bulb creates a brilliant white light at a temperature of 3000K with an output of 800 lumens, yet remains cool to the touch. The new Philips bulb only needs 10.5 watts of power - a fraction of the consumption required by conventional Halogen and fluorescent lamps.
Editor note: A typical incandescent lamp delivers 600 lumens at 60 watts.
This innovative service light is mercury free and ideal for use in everyday work environments. It will hold up to the most demanding in-shop applications, and can be used in service lamps, inspection lamps, and automatic garage door lights. Unlike traditional light bulbs that can break if bumped or dropped, the Philips LED Rough Service Bulb is very robust and shatter resistant. It is designed for long life and can last up to 18+ years.
According to Dennis Samfilippo, General Manager, Philips Lighting Business Group Automotive, N.A., "The new Philips Rough Service Bulb is the latest edition to our growing portfolio of LED technology for mobile and work lighting. It compliments the innovative line of high performance LED work lamps we launched this past year and delivers the same high level of quality, light output and reliability."
For more information about the new Philips Rough Service Bulbs, visit: www.philips.com/automotive or call 1-800-257-6054