For nearly three decades, AudioControl's The Epicenter has been revolutionizing the world of music by delivering powerful, rich bass tones that bring life to every genre imaginable. But it is among the fans of Mexican music and culture where The Epicenter has become a beloved symbol of excellence in sound, with the authentic and powerful bass it brings to the mix.
To celebrate this special connection between Mexico and its music, AudioControl presents The Epicenter Edición México. Featuring the iconic colors of the Mexican flag - green, white and red - adorned with vintage-style native glyphs and illuminated in a vibrant tricolor logo, The Epicenter Edición México maintains the renowned sound quality and unmatched bass restoration that have made The Epicenter an integral part of listening experiences worldwide.
Accompanying every unit, a certificate of authenticity with matching serial number will provide customers with peace of mind, knowing that they've received an authentic AudioControl Epicenter Edición Mexico.
Additionally, this product is offered at an affordable price point of $199.00 MAP ($279.00 MSRP).
They are now accepting preorders. To ensure that customers have access to this exclusive product, orders will be capped at 10 pcs per account/store location. This item is intended for brick-and-mortar retailers only, not to be sold online.
For more information about The Epicenter Edición México or any other products, please visit AudioControl's website.
Related Articles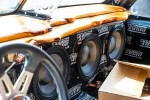 2021 Sundown Audio Show: Hickory, NC
Hickory Motor Speedway hosted the annual Sundown Audio Show for 2021 in Hickory, North Carolina. Competition formats included: dB Drag, IASCA, MECA,...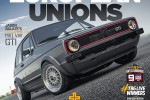 PASMAG #167 (Euro + Car Audio & Technology Upgrade Guide)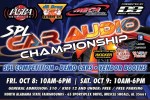 Car Audio Organizations Partner for 2021 Car Audio Championship SPL Style in Muscle Shoals, Alabama
The Car Audio Championship (SPL Style) will take place October 8th and 9th at the North Alabama State Fairgrounds in Muscle Shoals, Alabama, USA. For...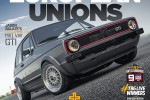 PASMAG #167 (Euro + Car Audio & Technology Upgrade Guide)
PASMAG Euro Is Back! Welcome back to the pages we call home, PAS fans. We hope you enjoyed your summer months as much as we did. What an eventful...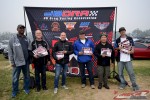 2021 MECA Tuner Bash
MECA Competitions are now in Canada! The Mobile Electronics Competition Association's (MECA) competitions are now in Alberta, Canada! On July 17th,...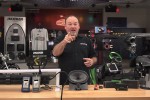 KICKER UnMasked
In recent years, the 12-volt world has drawn back the magic curtain, especially on Facebook and YouTube. Names like EXO Contralto, Big D Wiz, Dean and...