Every year, the trucks of SEMA get bigger and badder, and they seem to take up more and more of the show's floor space. With that in mind, we set our sights on a few specific trucks that we absolutely have to see once we get there.
Mackin Industries
The Mackin umbrella is one of the coolest group of brands in the industry, and between RAYS/Volk Racing and Yokohama Wheel brands, they've got plenty of wheels to show off, including some new additions to their catalogues. This year they've got three different trucks showcasing three different wheels:
1. Central Hall:
The "mild street build" Toyota Tacoma with RAYS Volk Racing TE37XT wheels, a lift kit, and some other modifications.
2. Outdoor OVERLANDING area:
The "wild build" Toyota Tacoma featuring RAYS Volk Racing TE37Ultra wheels, a tent on top, and a ton of modifications inside and out.
3. Near the Ford Racing outdoor section:
A Toyota 4Runner which will be showcasing the first look at the brand new 17-inch Advan Racing RGD2 wheel setup.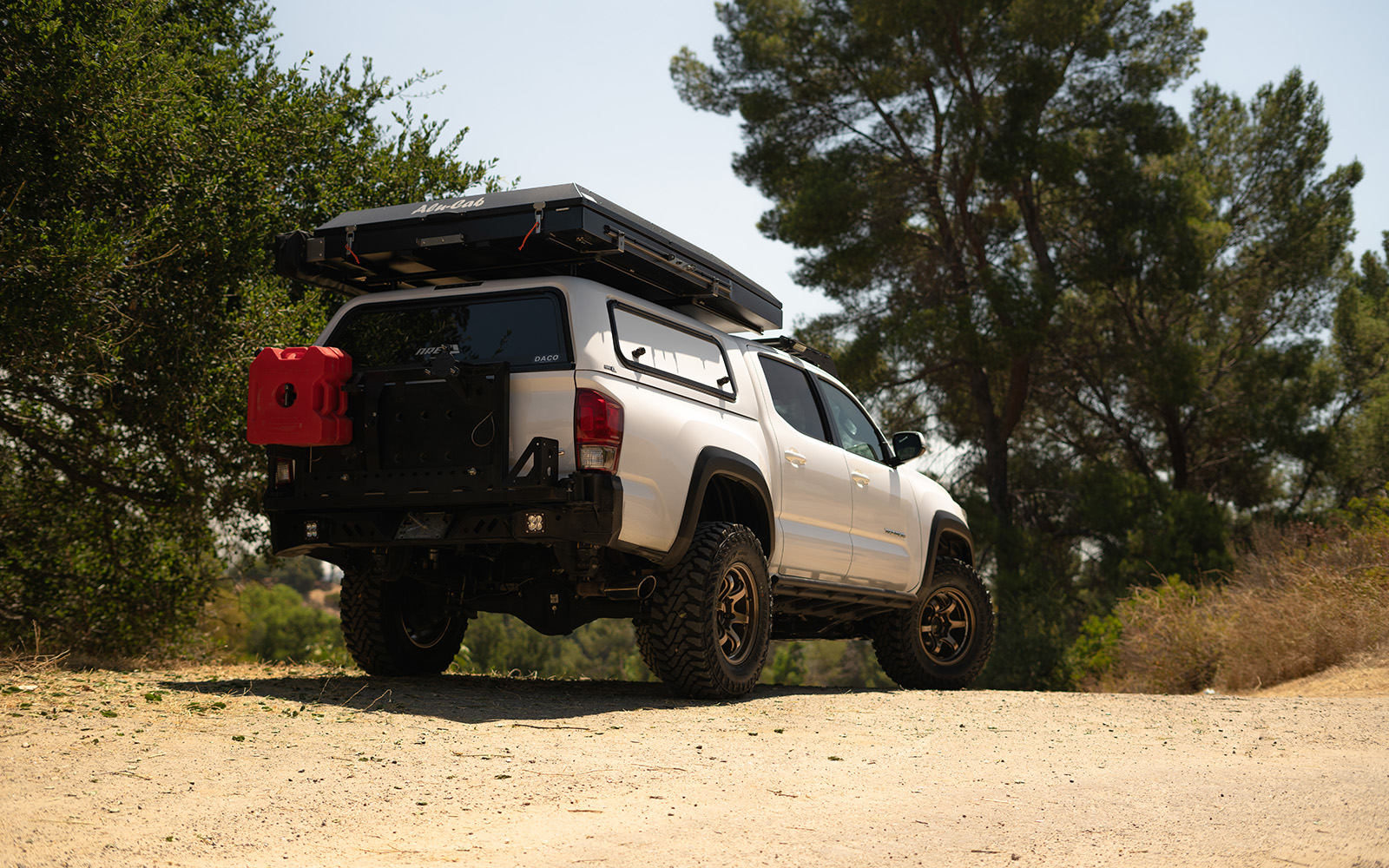 The Metra/Heise LED Ford F-250
Metra Electronics is one of the biggest mobile electronics companies in the truck marketplace, and their Heise LED brand is ensuring their SEMA presence is bright and beautiful. They've put together a big red 2018 Ford F-250 customized by Extreme Offroad Performance in Katy, Texas for the shop own Austin O'Krinsky. As you might expect from a truck sponsored by Heise LED, the lighting will be on point. It will feature a 30-inch DRL light bar, a 20.5-inch single-row light bar, and 12 cube lights. Additionally, you'll find Metra's PowerSports 8-inch RGB speakers controlled by their MPS-ASCKIT, and powered by two micro-amplifiers an the Axxess AX-DSP.

Build partners for this truck include:
@metraelectronics
@heiseled
@road_armor
@ultimateairride
@monsterhooksinc
@specialtyforgedwheels
@toyotires
@royaltycore
@dubmagazine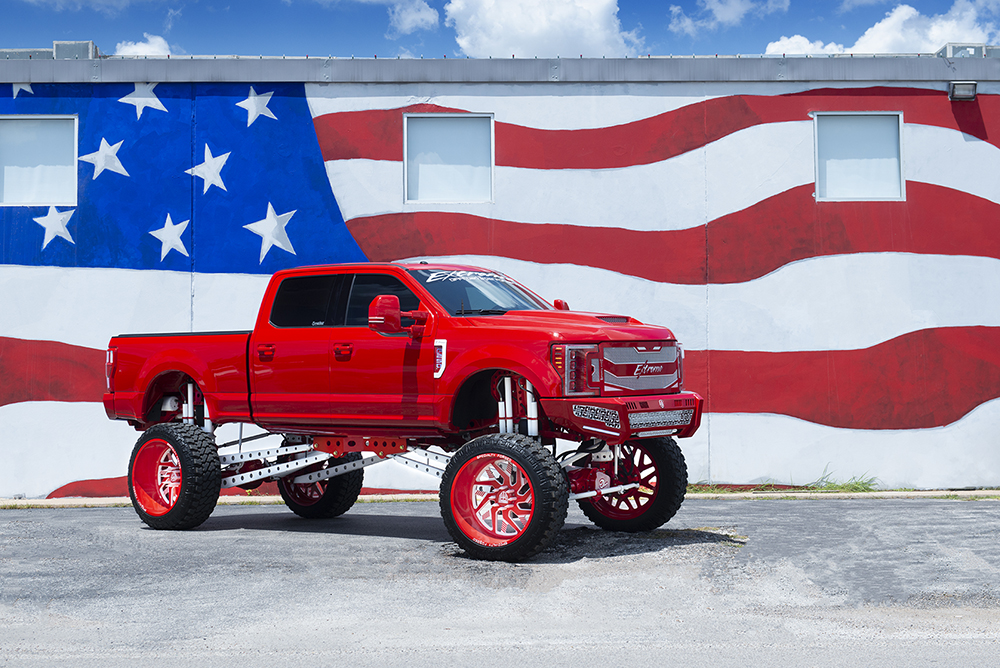 Photography by Icon Exotics/Billy By (@iconexotics/@billy.by)
Ryno Built "BrownShuga" 1971 Chevrolet C10
There's a shop out in Junction, Missouri which has been busy putting together a truly one-of-a-kind 1971 Chevrolet C10 for the big show. Built under the codename "BrownShuga," the shop has been releasing teasers on social media, and it looks really unique. You can find the build in person at SEMA booth #60012 with Maxxsonics, where you can get a close look at all of the details and craftsmanship that went into this truck.
#BrownShuga build parnters include:
Air Lift Performance
BluePrint Engines
California Car Cover
Classic Performance Products | CPP
Dewitts Direct Fit
Doug's Headers
FiTech Fuel Injection
H&H Classic Parts
Haneline Rod & Custom Products
HIFONICS
JBA Performance Exhaust
KWiK Performance
LIZARDSKIN
Lokar Performance Products
Metra Electronics
Mothers Polish
New Port Engineering
New Vintage USA | NVU
O'Brien Truckers
Optima Batteries
Pertronix Performance Products
Powermaster Performance
PPG Industries Inc.
Rebel Wire
Slosh Tubz
Speedway Motors, Inc.
Steele Rubber Products
TMI Products Inc.
Trique Manufacturing
United Pacific
US Mags
VIAIR Corporation
Vintage Air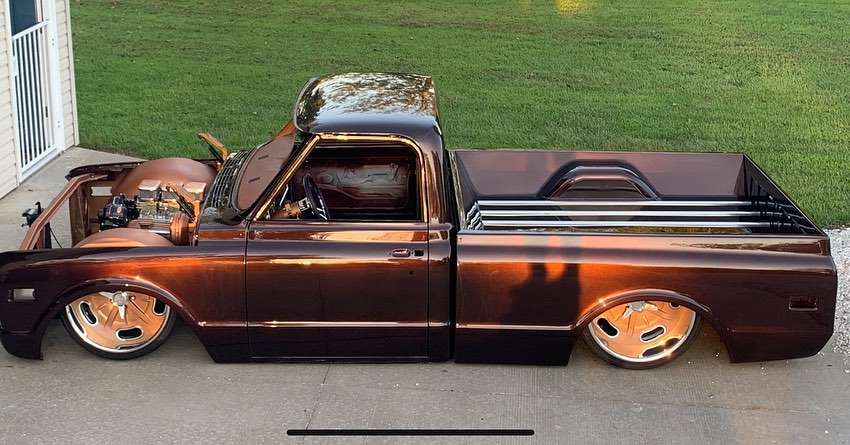 TSW / Black Rhino Gladiator
When Jeep's Gladiator model was released earlier this year, we knew right away that we were in for some creative iterations of the platform at SEMA. With trucks becoming ever more popular at the big show, we are sure that builders and brands alike are looking to the Gladiator as a promising new and unique chassis to build on. One of those brands is TSW's Black Rhino Wheels.
Under the Instagram handle @blackrhinogladiator, the company has been teasing the build progress on its way to SEMA, starting with a digital render of what this badass machine should look like by the time it's finished. Wish a custom rear box, a roof-mounted tent, and all sorts of off-road-ready goodies, consider us fully invested.
Build Partners:
Shoreline Motoring
Fabtech Motorsports
Go Rhino
Warn Industries
Roadwire Inc
Baja Designs
Wilco Offroad
Blackvue
Nitto Tire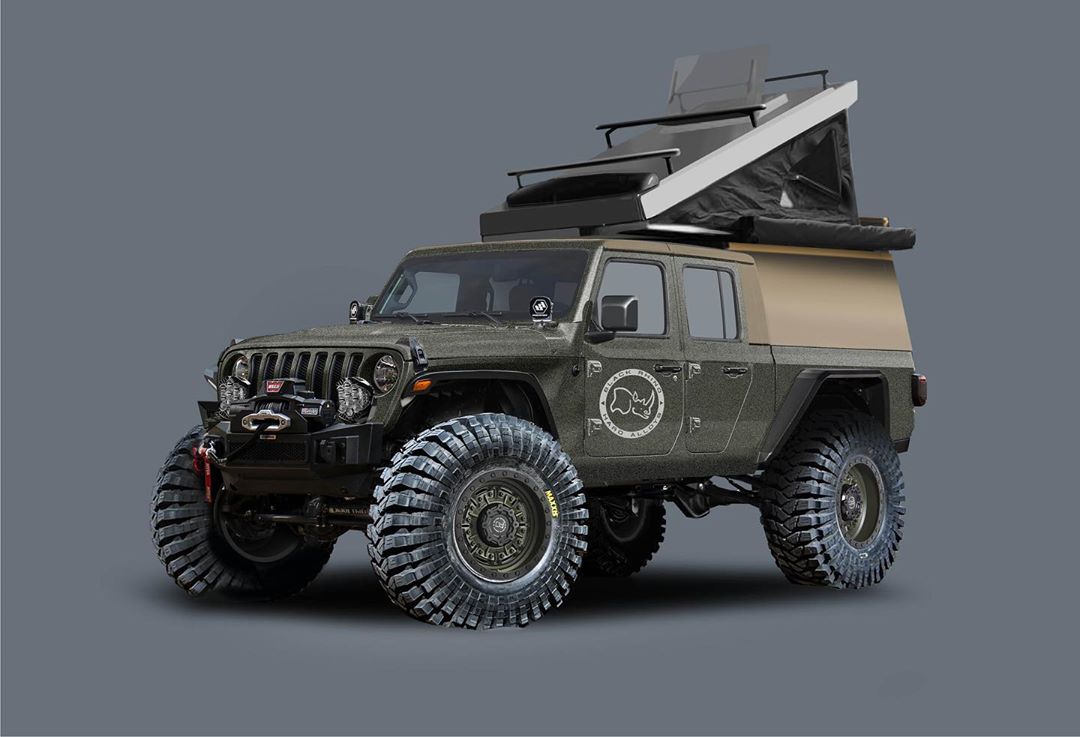 Of course, these are just a small handful of the hundreds of trucks that will be at SEMA, so stay tuned to PASMAG's social channels for live updates and extended coverage from the show floor. See you there!