Through the use of the Kickstarter platform, Waylens was able to launch their first camera, the Horizon (which is great, so check out our previous review), with almost 11 times its $55,000 funding goal.
Now, Waylens has produced another crowd-backed camera, but this time, it's packed with all kinds of great security features and a new, groundbreaking type of lens. There was so much demand that it exceeded funding by 610 percent, after all.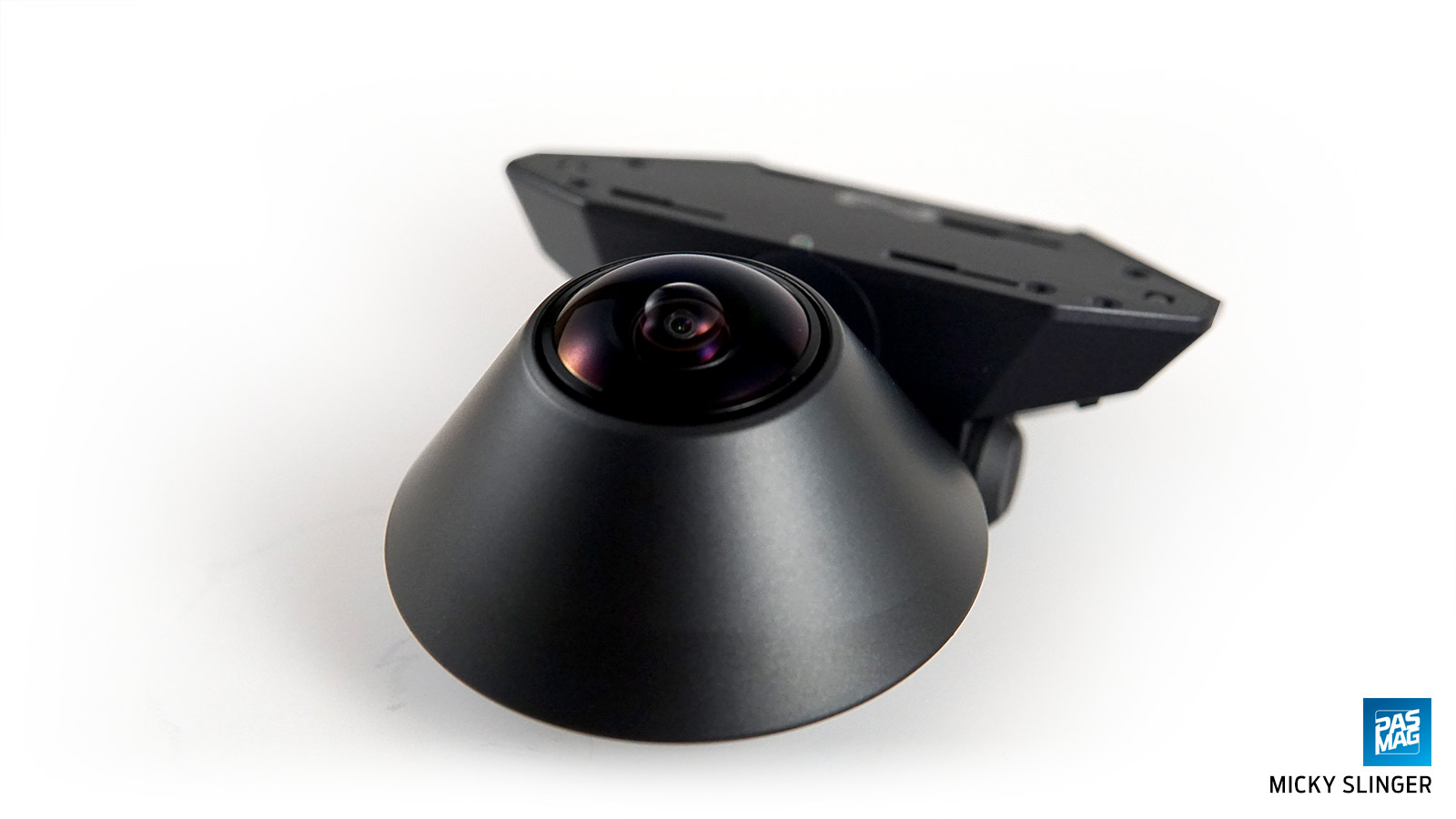 Meet the Secure360, which is like the bigger, more paranoid brother to the Horizon. Where the Horizon is happy to come along for spirited driving stints, road trips, and track sessions, the Secure360 wants to make sure you get to your destination safely, and then offers to stay in the car when you park, just in case of suspicious characters lurking around. As its name hints, this camera offers 360-degrees of protection.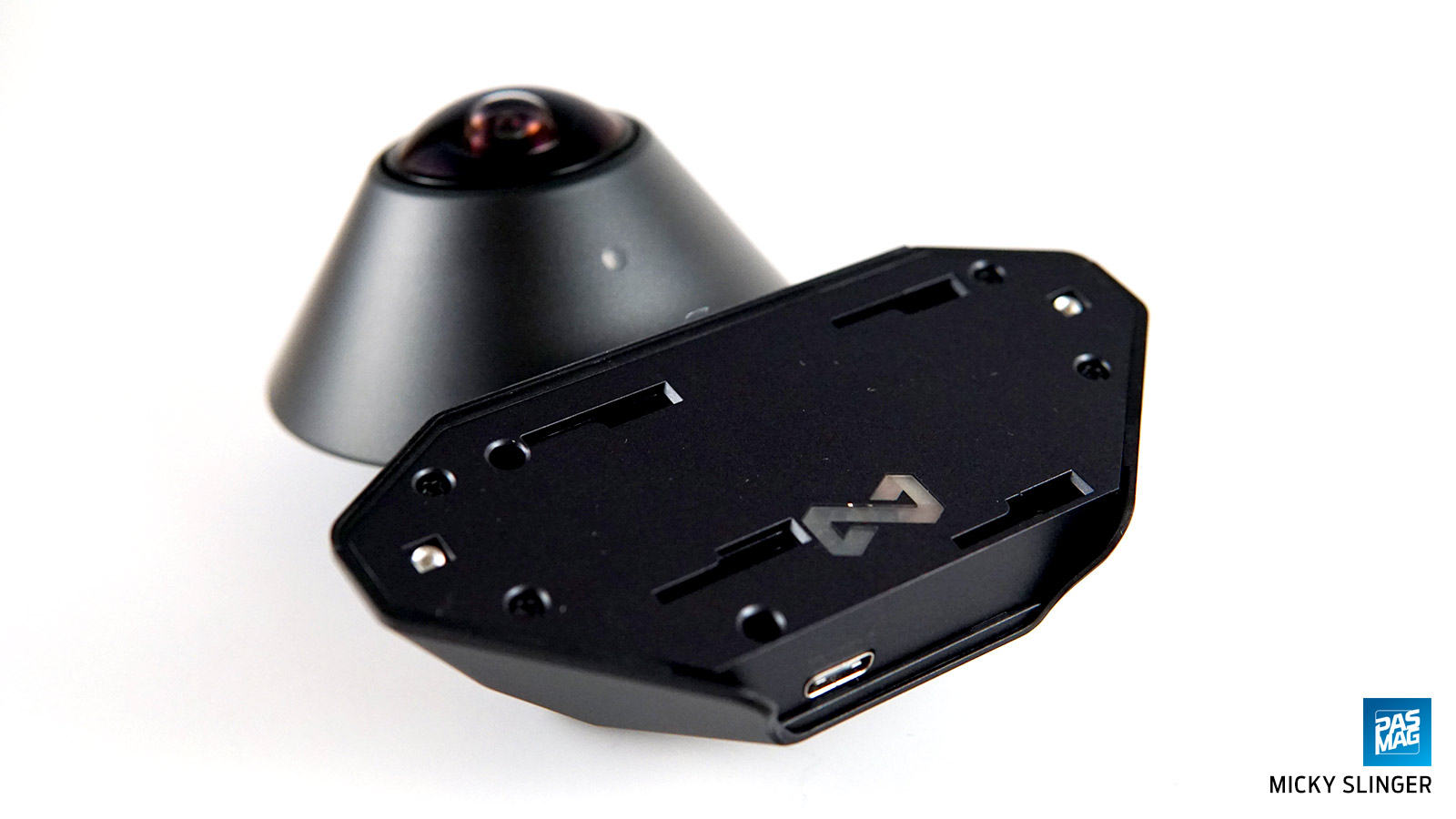 FEATURES
Inside the domed head of the Secure360 is an HDR-equipped, f/2.0-aperture, 360-degree lens, backed by Sony's fantastic CMOS image sensor; a package that makes for great recording performance during the day and in low-light situations, like night-time driving or dim parking lots. Similar to the Horizon, the Secure360 is host to an array of motion sensors, such as radar, three-axis accelerometer, gyro, and magnetometer, as well as a GPS module. Instead of recording pitch and roll on the track though, these are all used to record information in the incidence of a collision or theft.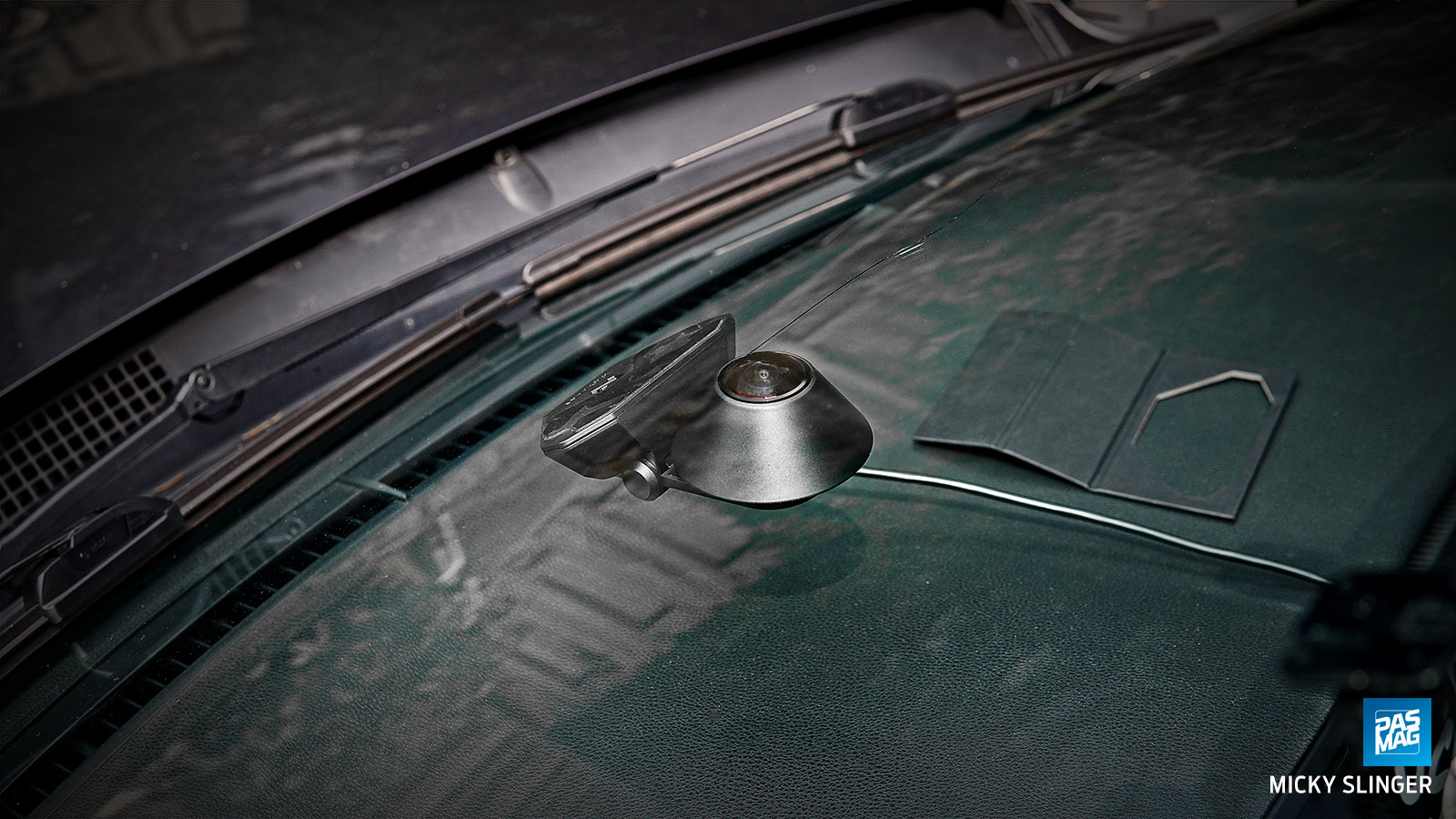 The biggest draw, besides 360-degrees of coverage, is the 360 hours of active security while your car is off and parked. Instead of being powered by your car's 12-volt port, as is usually the case with most dash cams, the Secure360 is wired in by way of a USB-C cable that splits off into connections for battery, accessory, and ground. This direct power connection provides a watchful eye for approximately 15 unattended days, all without draining your battery. When your car is left alone and shut off, the Secure360 will shift into its low-power parking mode, keeping all those sensors primed in case of a bump or jostle. If someone mistakenly backs into your car or the window is smashed to grab a valuable you forgot to bring with you, the Secure360 jumps into action to record the whole thing.
Videos are all recorded directly to a micro-SD card (unfortunately not supplied), and can be accessed on your smartphone via Waylen's Secure360 app (free download). After downloading the app from the Play Store or App Store and registering for a Waylens account, you can connect your phone to the newly mounted and wired Secure360 via its own WiFi signal. Enter in the password on your user manual, and you're then able to view live video from the camera from your phone, as well as watch recorded video after the fact. Videos can be edited and exported from the app as well.
IMPRESSIONS
I'll admit that it's a bit weird, at first, to see both what's in front of you, as well as yourself in the driver's seat at the same time, but it's also really cool, especially since it's coming through my mounted phone's screen while I'm driving. I chose to use this split view for my review of the dash cam, but there is also an option to view the feed in panoramic, if you so choose. I had some errands to run, and then I was off to my girlfriend's place to hangout, so I'd have plenty of driving, plus some parking time, and then I would test out the "Night Vision" on my way back home that evening.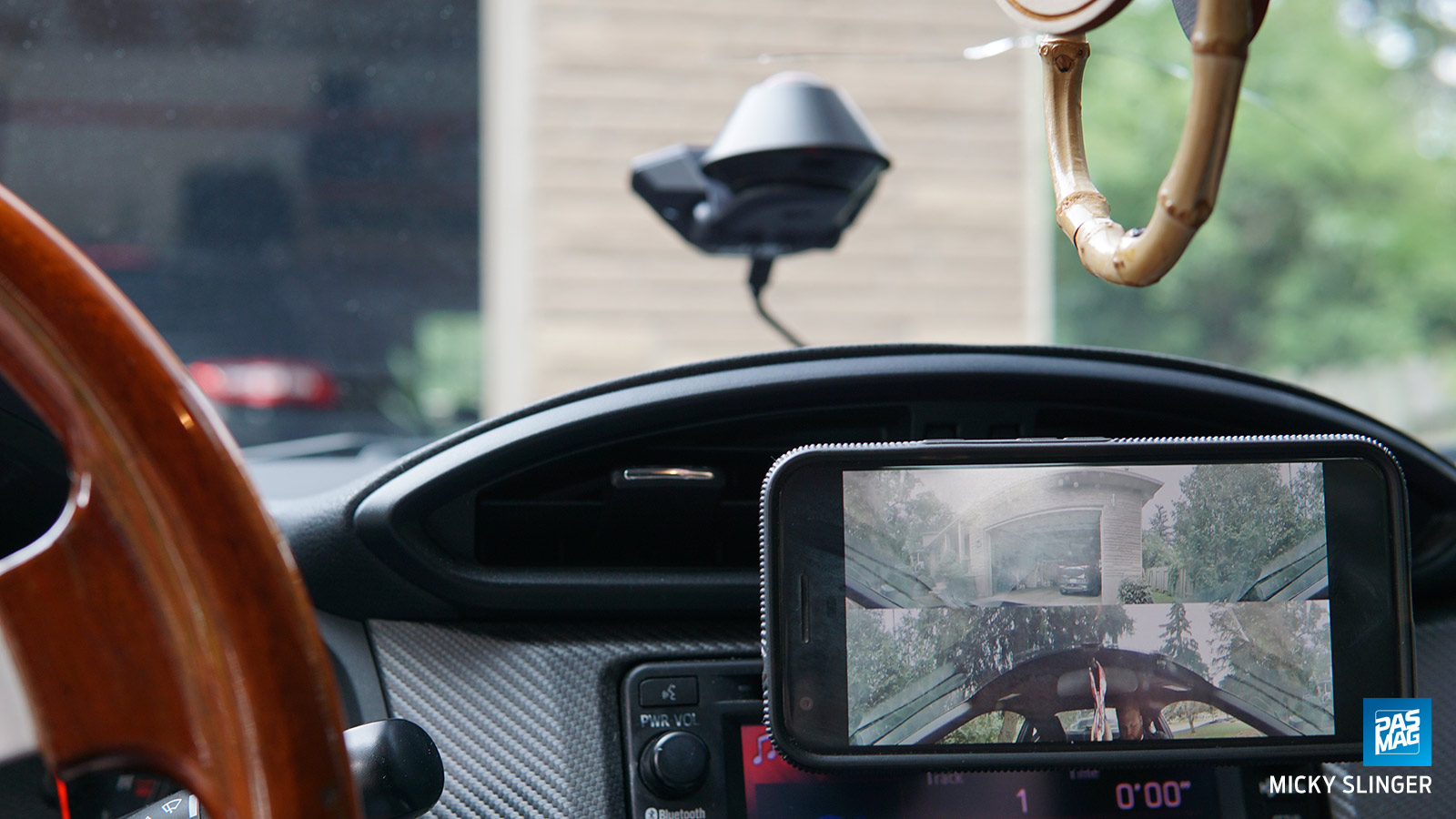 With the white GPS light actively flashing here and there, and the red recording light beaming solid red, I set out on my day of travelling. The 15-minute drive to the hobby shop was uneventful, all the way up to the halfway mark, where a couple goons, ironically in a Smart Car, decided to punch it out of their driveway and turn in front of me as I came down a hill section. It was far enough off that I could get on the brakes, but if it was just a bit closer, there may have been some trouble. I was oddly calm about it since I had the Secure360 set up. If there was an accident, I'd have a wide, clear picture of what happened to show to police and insurance, and that's a nice peace of mind to have in any situation.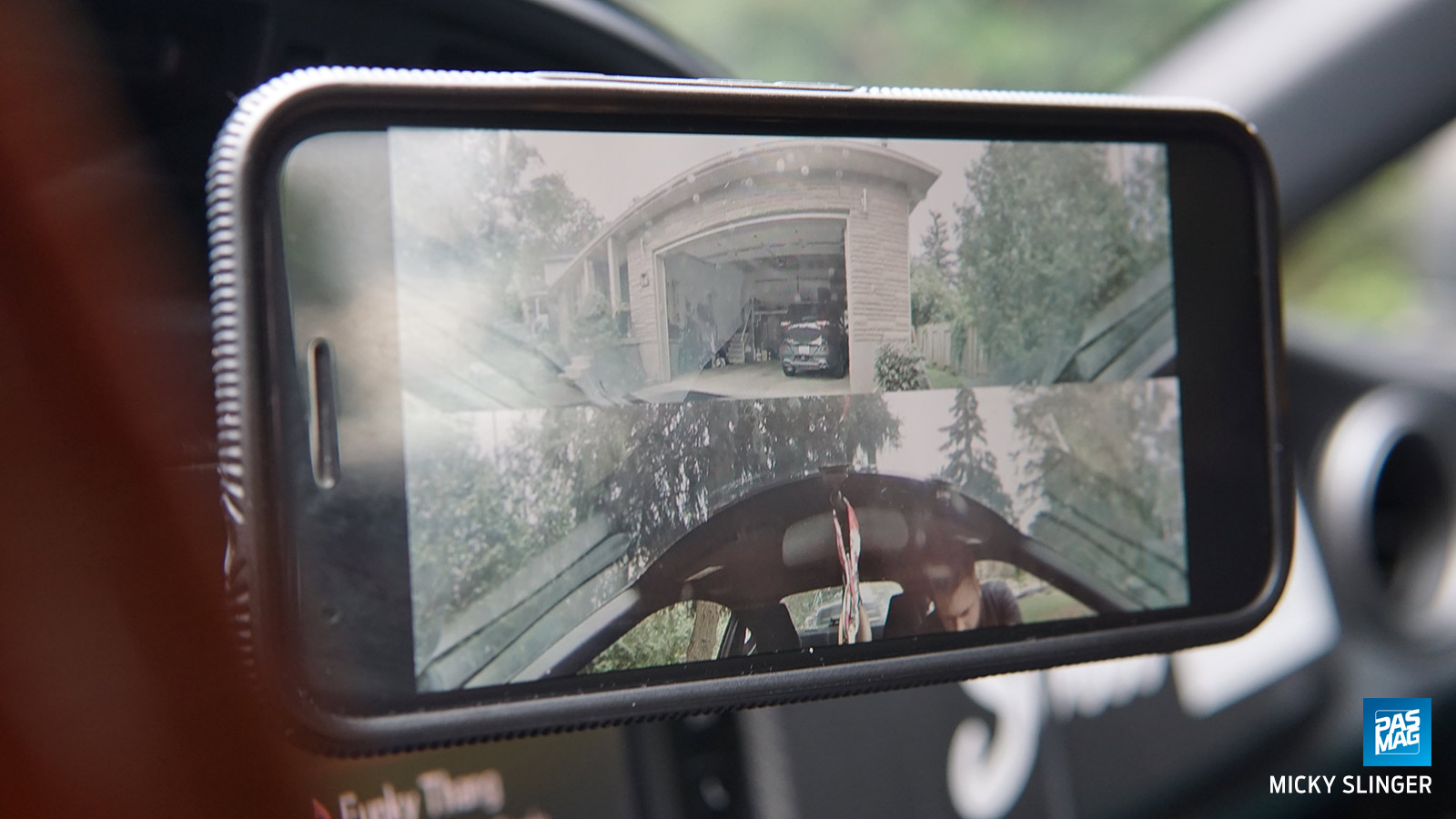 After shaking my head, I made the rest of the journey, parking at the shop and then again at a gas station to get a car wash. No thugs came by to case the car, thankfully. Each time I got back in, the camera would light up with the ignition and make a camera shutter sound to let me know if was active before automatically connecting and displaying back to my phone with the app open. So cool.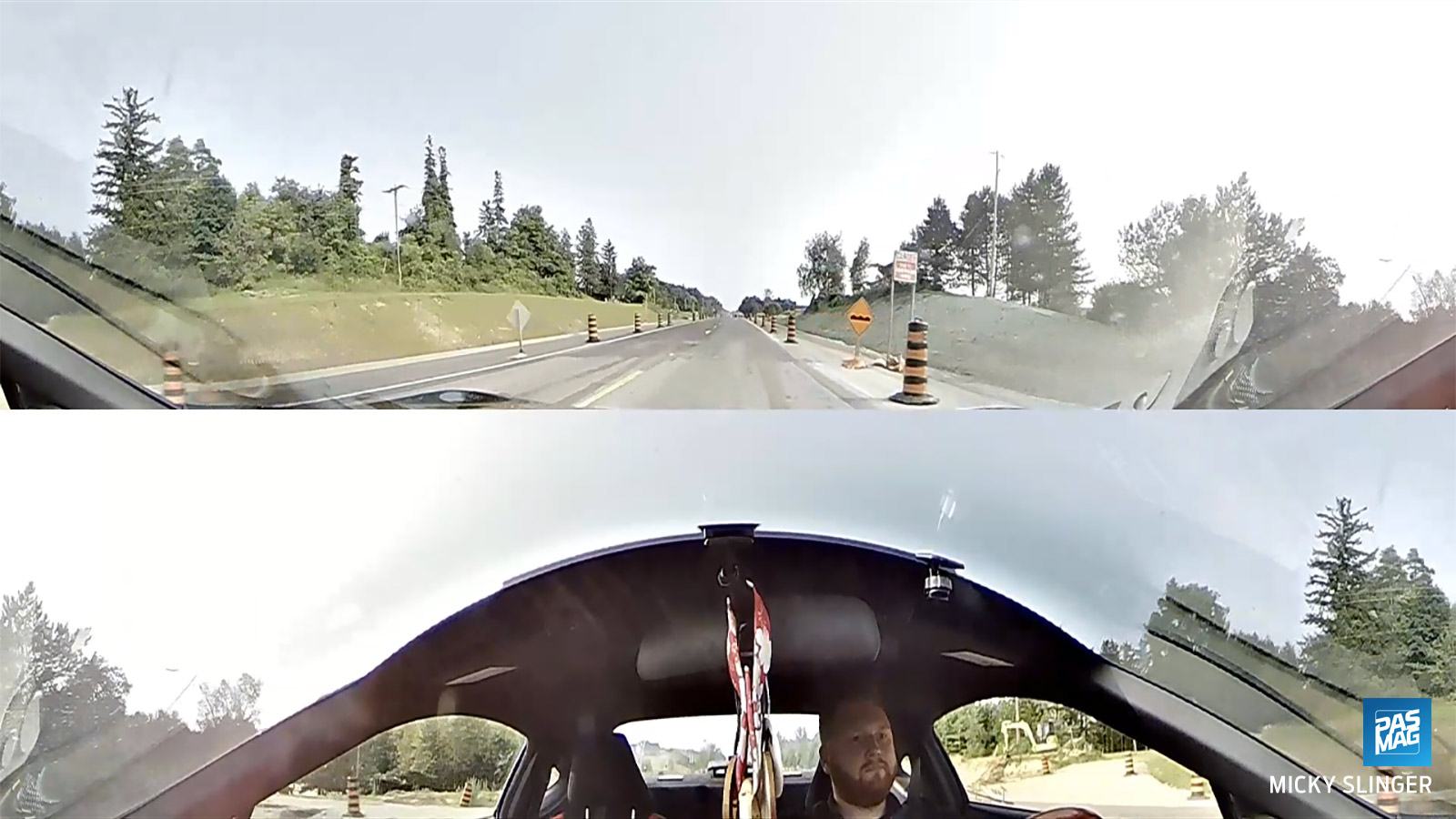 A relatively easy highway jaunt into the country and a nice evening later, it was time to test out the Night Vision capabilities of the Secure360, which shifts the the camera recording from full color to black and white, and makes use of the lens' aperture. While I couldn't see myself in the cabin as I did in the day, with the aid of headlights, the low-light performance of the Secure360 was better than other dash cams that I've tested at night. As I got out of the country, onto the highway, and started moving through towns, the streetlights made the visibility that much better in the pitch black. A parking lot with a lamp or a dim, fluorescent-lit parking structure would be no problem.
Sitting in my car once I got home, I reviewed the footage I had captured and was shocked at how crisp the playback was on my phone screen, especially since the recorded video was being streamed over WiFi off of an SD card that I have no physical connection to. There was some buffering here and there, but nothing irritating. The microphone on the Secure360 is also great, picking up music or podcasts that were played, my girlfriend and I chatting in the car, and even some engine noise and supercharger whine. Color me impressed.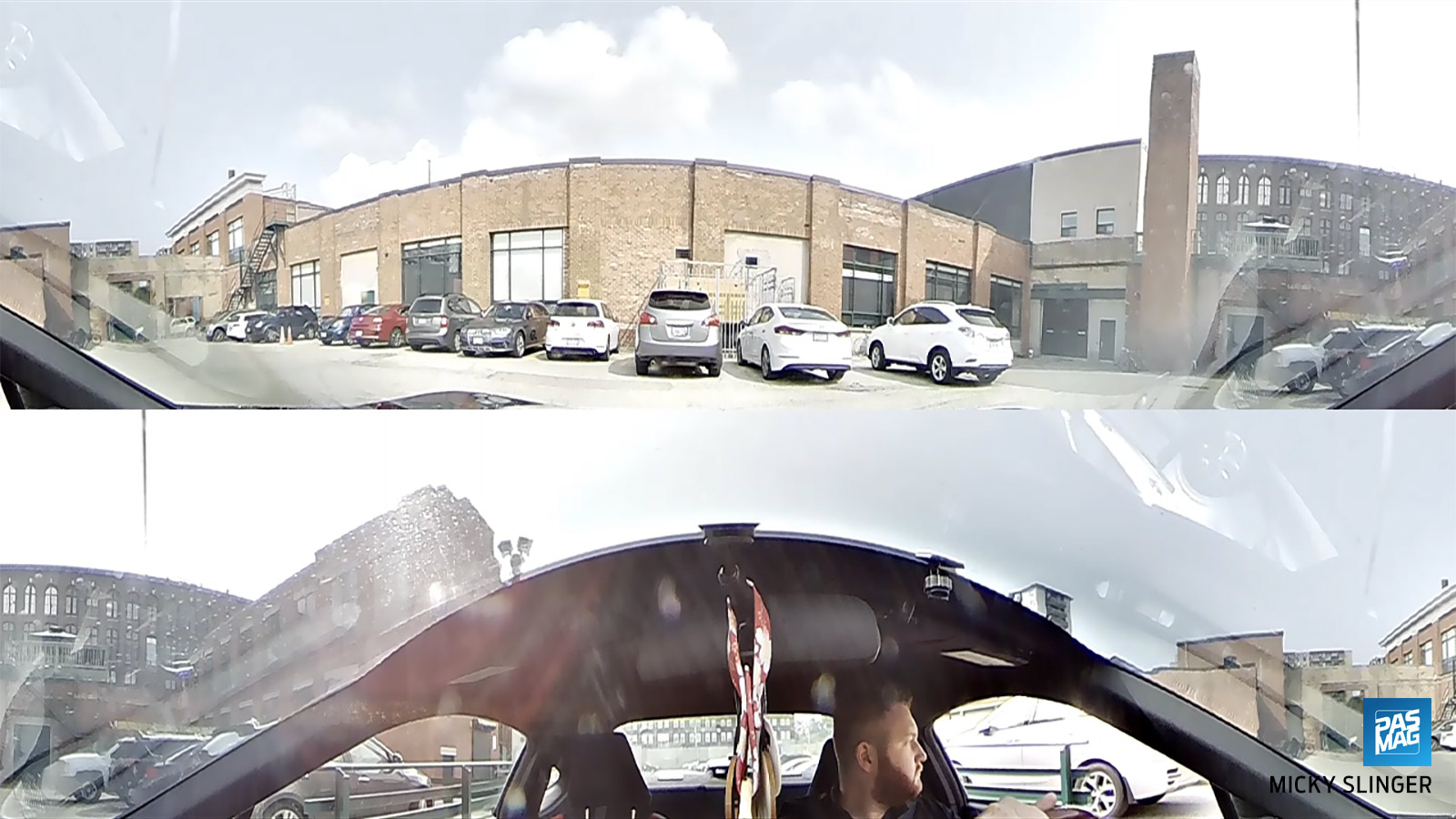 CONCLUSION
Impressive output and exclusive 360 technology aside, if you're looking for a clever and intuitive dash cam to use for your daily commutes or weekend road trips, plus the added bonus of a guard dog while you're parked, I couldn't recommend the Secure360 enough. It's easily one of the most user-friendly and best-looking cameras I've had the pleasure of testing that really instills a peace of mind, whether you're in or out of the car.