Your Radio is Smart. Very, Very Smart.
Some would even say it's indispensable. By and large, they're right. Gone are the days of the radio being just the radio. That same screen now controls things like ride quality, air conditioning, backup camera and countless other indispensable facets of your daily commute.
All of these conveniences have a difficult by-product for car audio manufacturers to navigate. For decades, a new sound system started with a new head unit. With aftermarket head units becoming increasingly rare, the question becomes simple: can car stereo survive?
In a word: absolutely. While many industry vets used to consider integration to be limited to a small device that converts speaker wire signal to RCA signal LOC (Line-Out Converter) – that is now only part of the whole. To get an amplifier into a modern car, technology like all-pass filters, high-power factory amplifiers and noise cancellation algorithms are some of the challenges the aftermarket has to overcome if you want to upgrade your car's sound.
It's a tall order to be sure, but where there's a will…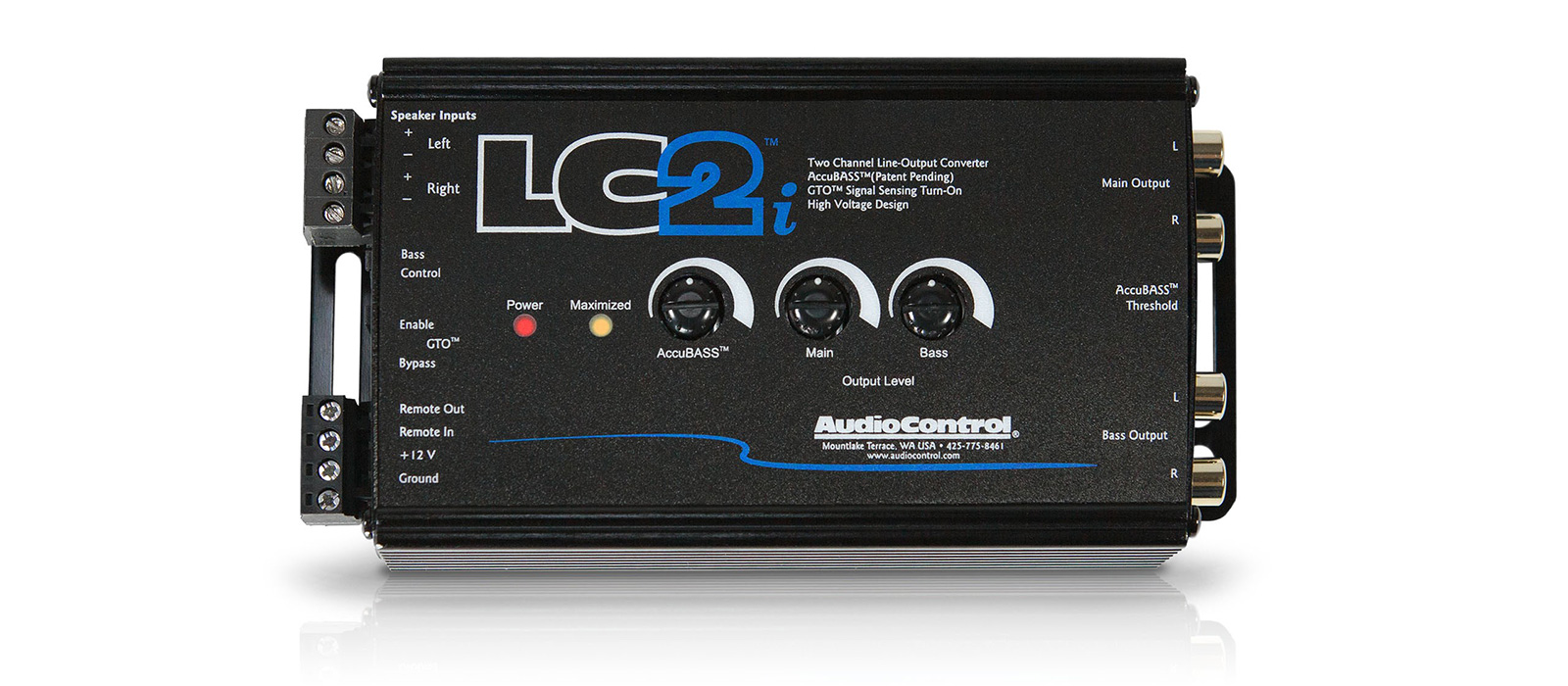 AudioControl and Kicker are among the more prominent examples of car audio manufacturers making easier integration a priority in their development process.
Chris Bennett is AudioControl's Director of Mobile Audio. Well known as one of the keystone companies in the world of Line-Out Converters with the ubiquitous AudioControl LC2i, the Washington-based audio company believes the future of factory integrating lies in the digital realm. "The future of audio is still very bright," says Bennett. "As our processing power increases, the solutions will continue to grow. data-driven preamp solutions is where we believe the industry is going. We will have processors and data-driven solutions to do some pretty cool stuff that no one has done before in a car. It doesn't matter how good these factory sound systems get – there will always be people that want something better."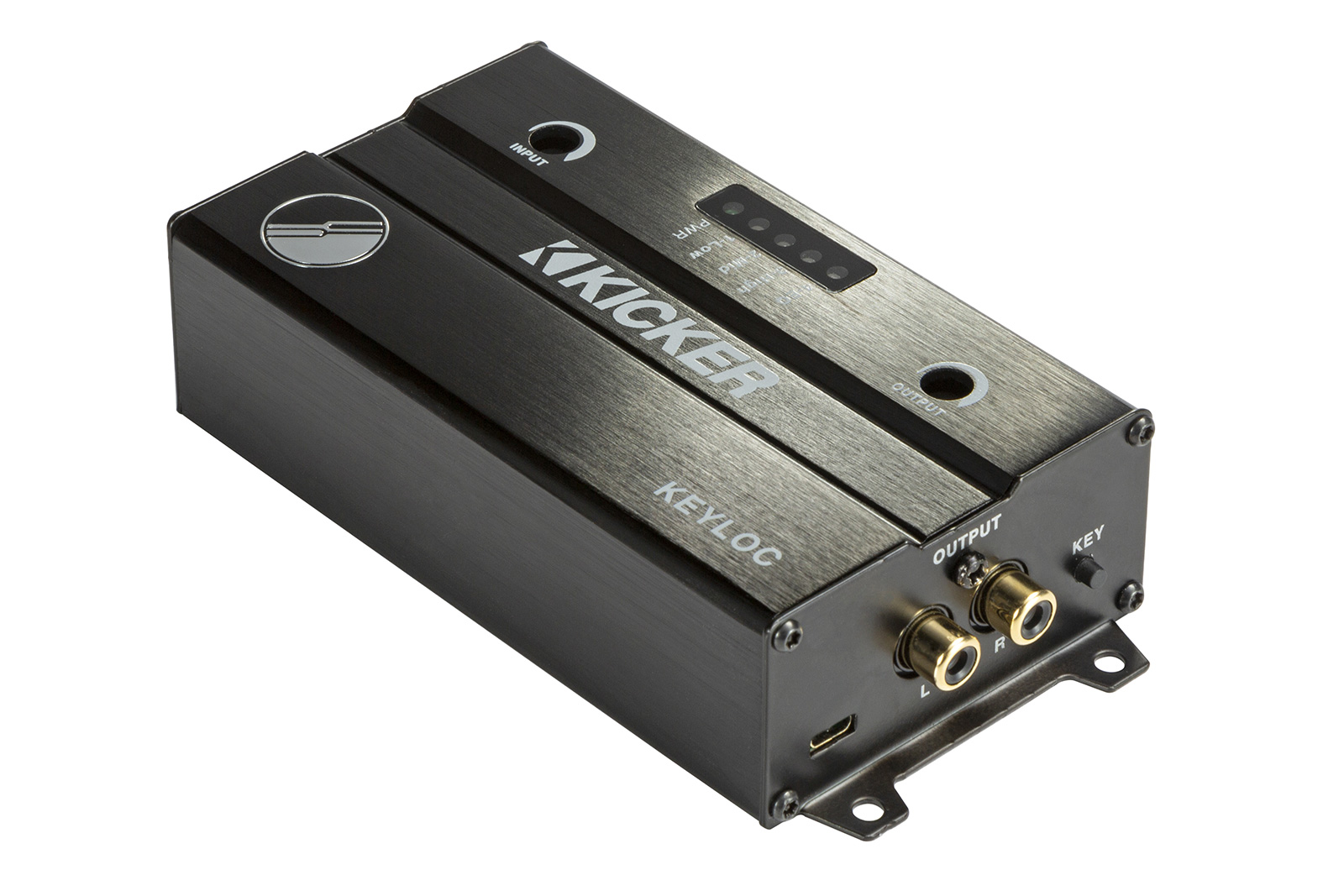 As Kicker Audio's R&D Electronics Manager, Joe Hobart resonates similar sentiments as Mr. Bennett, believing the future of improving the factory audio system rests on how well aftermarket technology can work in or around pre-existing OEM electronics. "Auto-tuning products will become very mainstream," explains Hobart. "The cars are going to continue to get more complicated and have more methods of protection in them." Evidence of this belief rests in the company's most recent offering into the LOC market, the KEYLOC Smart Line-Out Converter.
As one of the prominent accessory/integration companies in the industry, AAMP has made adapters like the AmpPRO for several years. These accessories integrate with existing speaker lines, or bypass factory amplifiers, allowing installers to add an amplifier to a car's stereo system.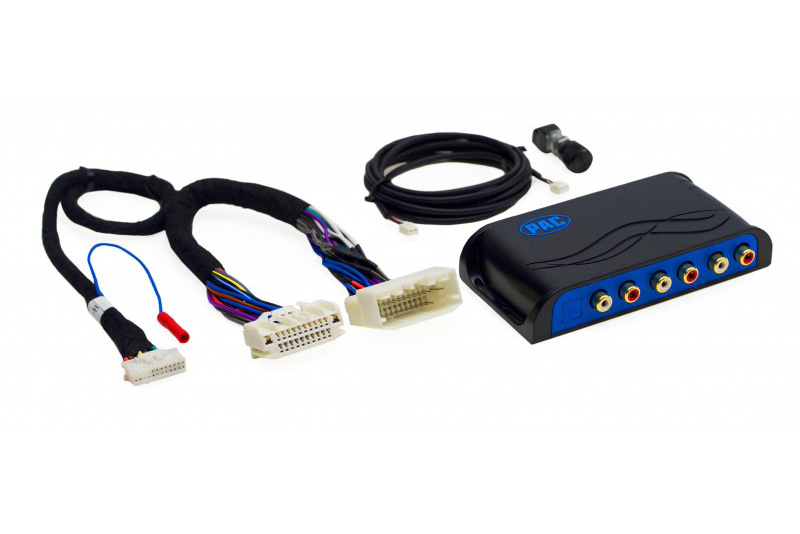 Kevin Kuenzie is AAMP Global's VP of Product Development. "The AmpPRO system is based around bus integration," he explained. "We are pulling that audio data from the vehicles bus. We are having to translate that data, put a DSP (Digital Signal Processor), translate that data into flat signal. That's where the future of this [integration] is going." Mr. Kuenzie believes accessing an analog speaker wire, as we progress, is going to go away.
All three manufacturers know that the tried and true process of converting speaker lead voltage to an acceptable RCA signal is reliable and, for the time being, is a relatively inexpensive method of getting an aftermarket amplifier into your car. The question is no longer if – but when the integration process relies almost exclusively on the digital data bus in your car.
Luckily, that bodes well for the quality of the signal you get to hear. Digital signal is inherently the highest quality signal you can get. It means that the digital solutions these manufacturers offer stay digital further down the signal path.
The factory audio is analyzed - and ultimately "fixed" – before being turned into their final analog signal, which is then sent to your amplifier. The advantage here is that you are avoiding the digital-to-analog conversion, which almost always results in some level of degradation. In a nutshell: the longer it stays digital, the better. The resulting acoustic changes can mean a higher quality sound at any volume level.
Hey, it's a brave new world, and consequently, a better sounding one.
Read more about the AmpPRO, LC2i and KEYLOC here.