Canadian streetwear brand retailer, Livestock, is no stranger to collaborating with Casio's G-Shock line of watches for the line's 40th anniversary. Having dropped a successful collaboration watch back in 2018, both brands were ready to venture into the space once again for a special collaboration project that highlighted their shared love for underground car culture. Enlisting the help of our local friends at Design Shop REACT, and the associated drift team of Car Shop REACT, the collaboration featured a heavy focus on street cars that blur the line between the street and the racetrack, and the marketing around the release - and subsequent parties in Vancouver and Toronto - reflected that focus.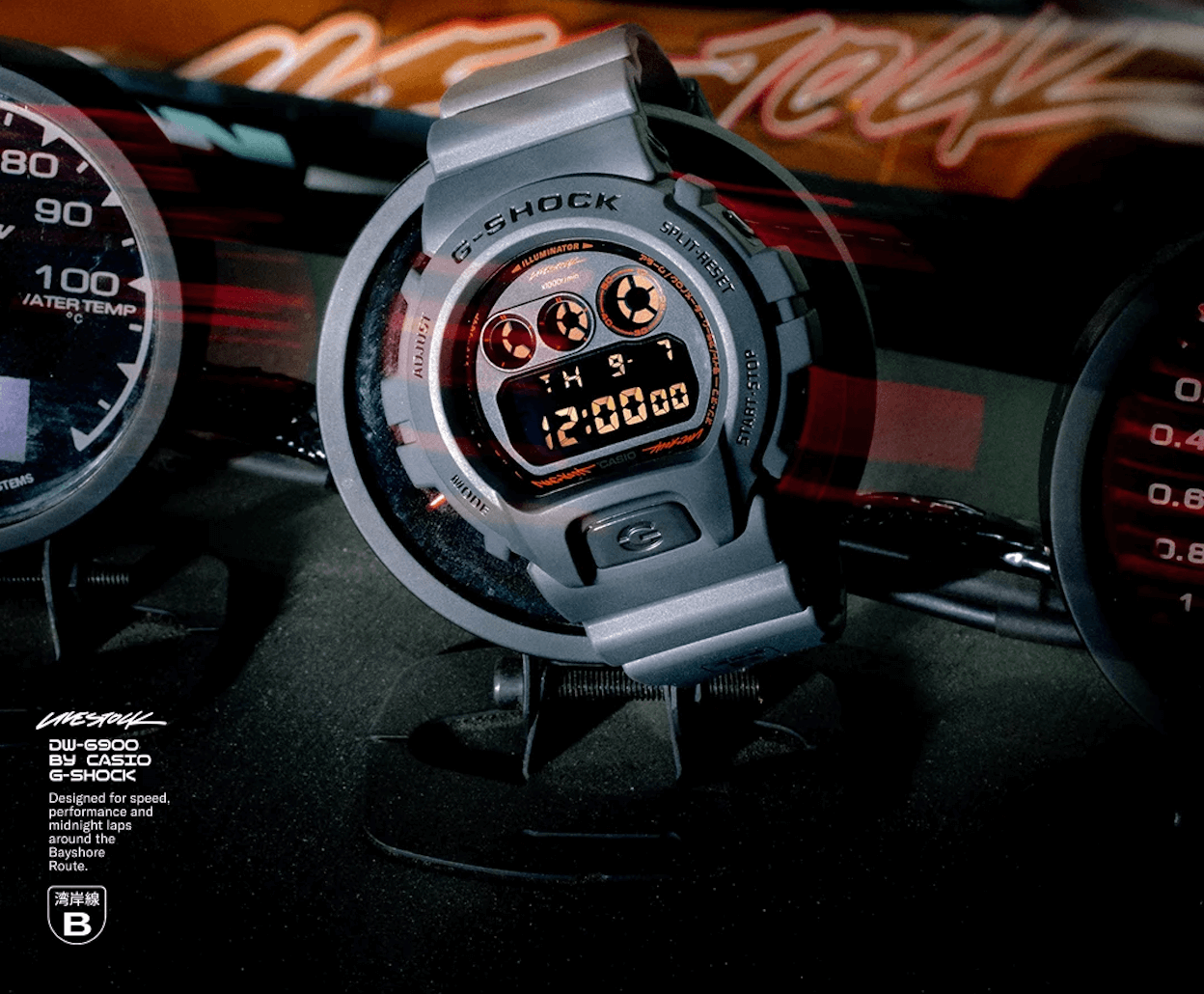 The watch itself, the limited edition DW6900, takes inspiration from the Bayshore Route, the infamous highway loop encircling Tokyo, Japan. The route was made famous in the 1990s for its frequent host of illegal street racing for modified cars and bikes in the late hours of the night into the early morning. The Bayshore Route's highway symbol, its iconic "Route B" is imprinted on the band next to the watch face. In addition to the Livestock logo, the watch face features designs directly inspired by the gauge clusters of the modified Japanese cars that once graced the real Bayshore Route, and the buttons feature Japanese translations within the border of the watch's resin constructed housing. Behind the watch face, a Nismo-inspired tachometer is laser-etched into the stainless steel casing.
From a marketing perspective, the surrounding hype and social media material leading up the watch release, and release parties in Vancouver and Toronto, was an immediate hit among car enthusiasts - especially those enthusiasts who recognized the iconic Car Shop REACT vehicles in the promotional materials. In addition to some beautifully shot photos that captured the late night vibe of 1990s street racing culture, Livestock also put together some incredible videos that emulated some of the very first underground drifting videos that got many enthusiasts into car culture in the first place. We appreciate the effort by everyone involved. Check out one of the video edits at the bottom of this page.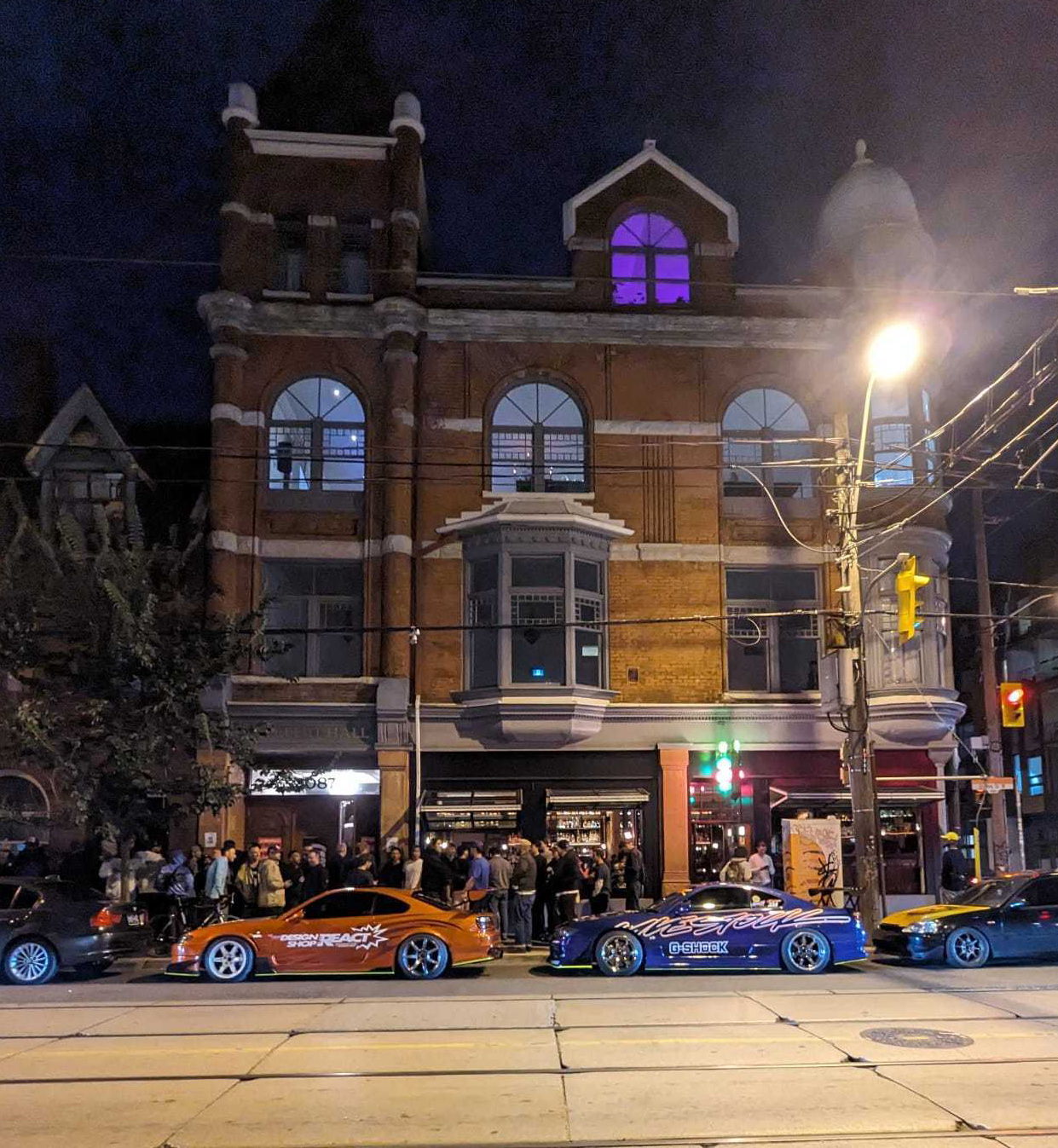 The 40th anniversary release parties featured NYC rap collective, Surf Gang, taking place in Vancouver on September 7th at the Hollywood Theatre, and in Toronto on September 21 at The Great Hall. Outside the venue in Toronto sat some Car Shop REACT team member cars, complete with Livestock liveries.
More information on the watch can be found at Deadstock.ca or GShock.Casio.com