Photography by CAC Photography, Chris Knight, Vanity Boudoir
---
Alicia Sollazzo is a very sarcastic individual. "People will have a hard time understanding me if they don't understand sarcasm," Sollazzo mentions. Always joking and goofing around, Sollazzo loves to laugh! "It's true, laughter really is the best medicine," Sollazzo chuckles. What's her most prized possession? Her phone - "I cannot be without it! With social media nowadays, all my work is done through social media so I need to have my phone with me at all times!"
Well, we're thankful Sollazzo is still on our Facebook and Instagram feeds. She sure does make us smile!
ESSENTIALS
Name: Alicia Sollazzo
Location: Windsor, Ontario, Canada
Birthday: January 10
Zodiac: Capricorn
Height: 5'1"
Measurements: 32C-23-34
Ethnicity: Italian
Occupation: Promotional Model
SOCIAL
Facebook: Alicia Sollazzo
Instagram: @aliciasollazzo
Twitter: @aliciasollazzo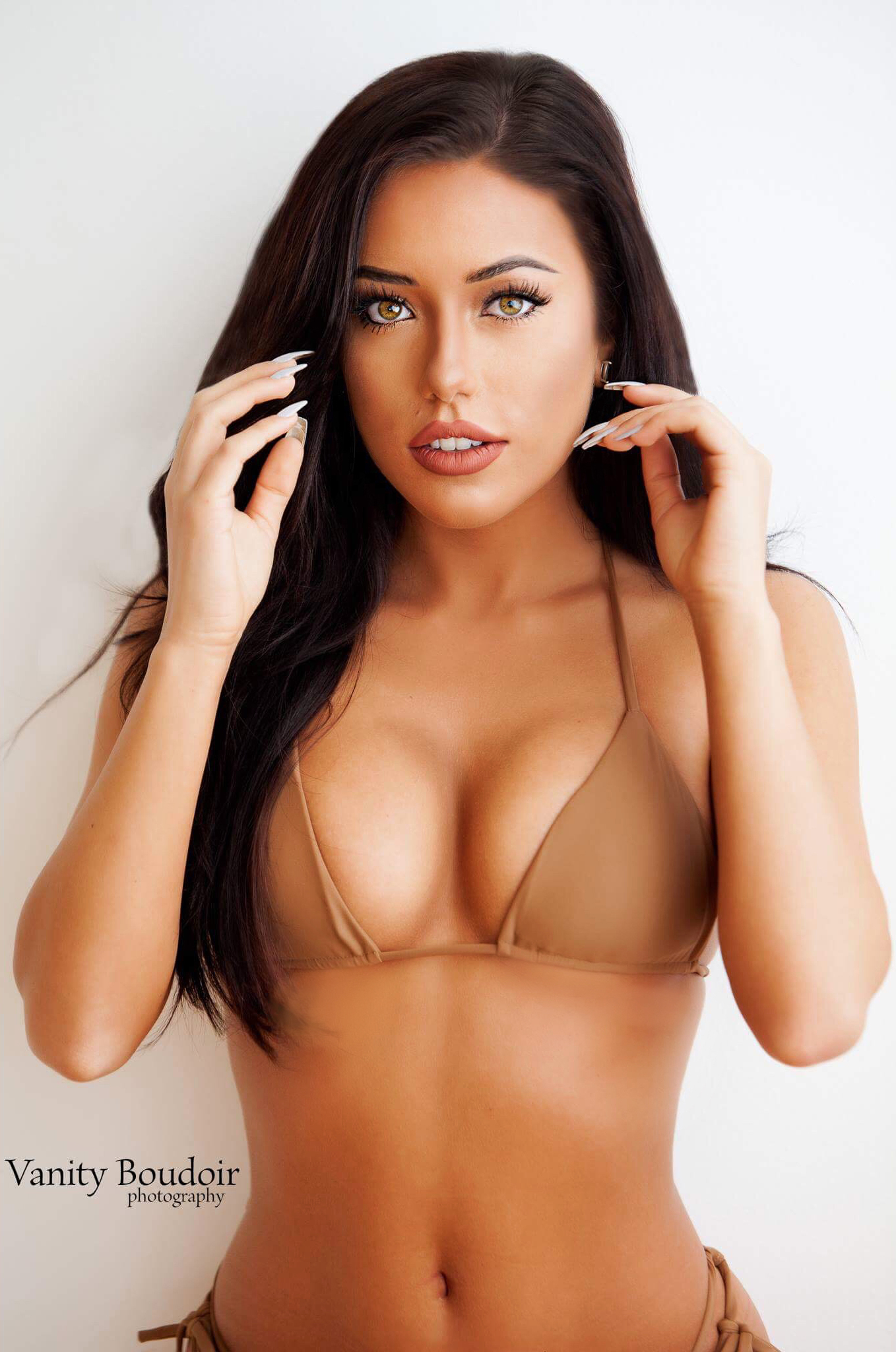 INTERVIEW
PAS: Where are you from?
AS: I'm from Windsor, Ontario, Canada and I currently still live there.
Does your personality match your Zodiac sign?
For the most part, I think so! I'm very responsible like a Capricorn but I do love to let loose and not take life so seriously. We do only live once! Just as a Capricorn I can be unforgiving at times but only in situations that don't deserve my forgiveness. Capricorns love music and that's a big part of my life. Music has been important to me for as long as I can remember! One thing that doesn't really match me is that Capricorns tend to be very serious, which I am not. I'm always making jokes and goofing around. I hate being serious! I'm also a very independent person but at the same time love being around my friends.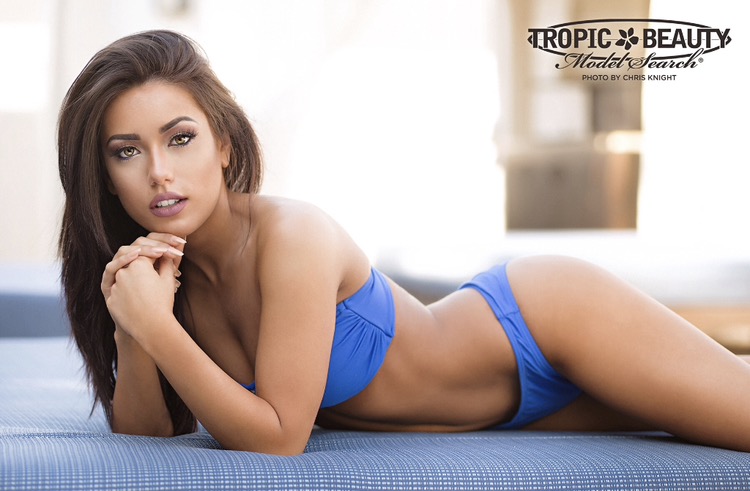 What would you say are your strengths as a model?
I think my biggest strength is my eyes! I have green eyes with dark hair and tan skin. So, they really stand out in photographs. They are very striking! I'm always getting comments about them.
What is your best beauty secret?
People always ask me how I keep my skin so clear. It's honestly nothing. I always exfoliate my face with an apricot scrub and I moisturize, moisturize, moisturize! You always need to keep your skin hydrated. But that's not to say that I don't break out here and there because I do. I've noticed the more I exfoliate and moisturize, the less I'll breakout.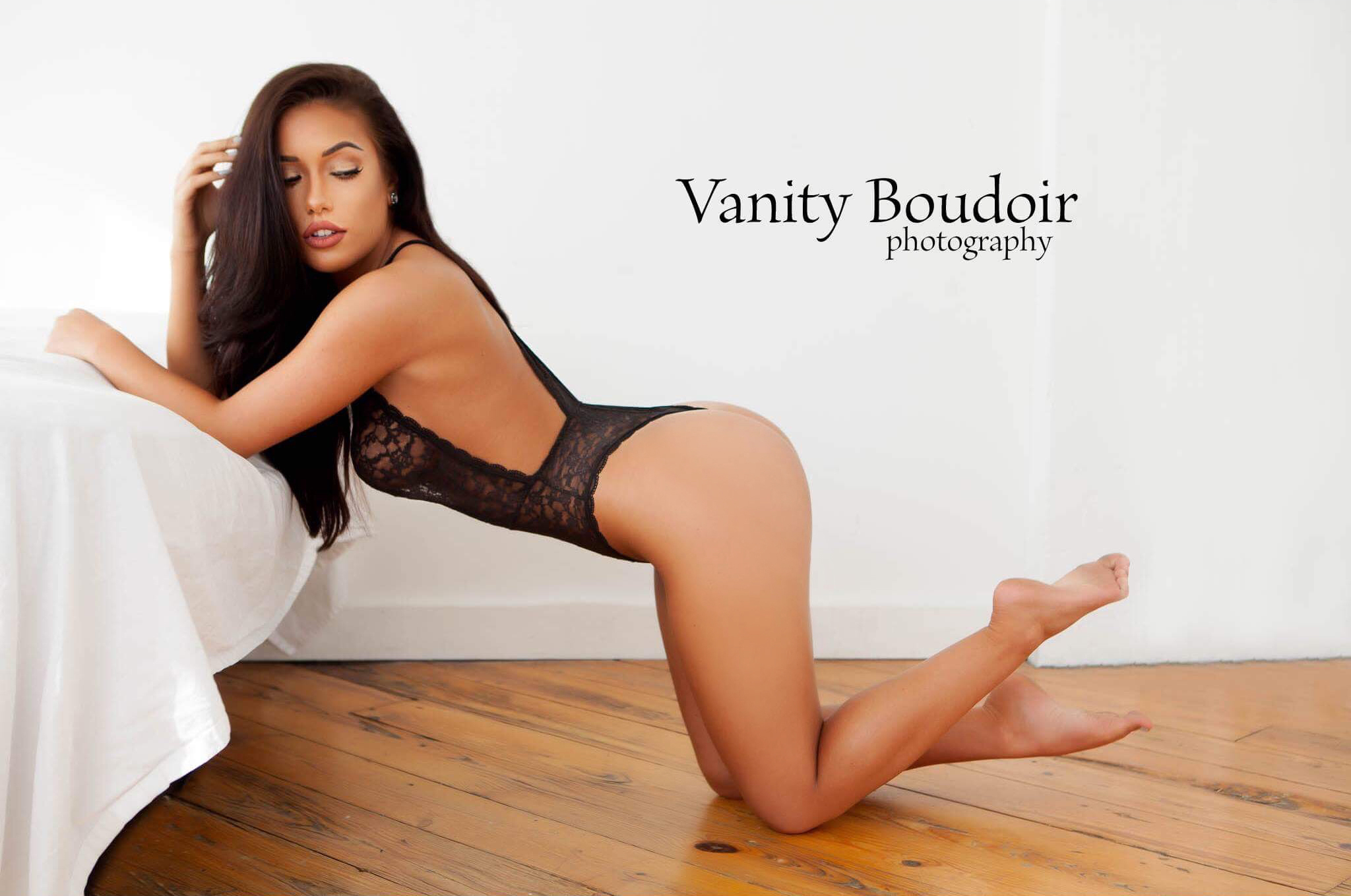 What car do you currently drive?
I currently drive a 2016 Ford Escape. I'm a small girl so I love that it's an SUV and makes me feel higher up when I'm on the road.
What is your dream car?
My dream car is definitely a Lamborghini! I just love the look of it and of course I love to drive fast.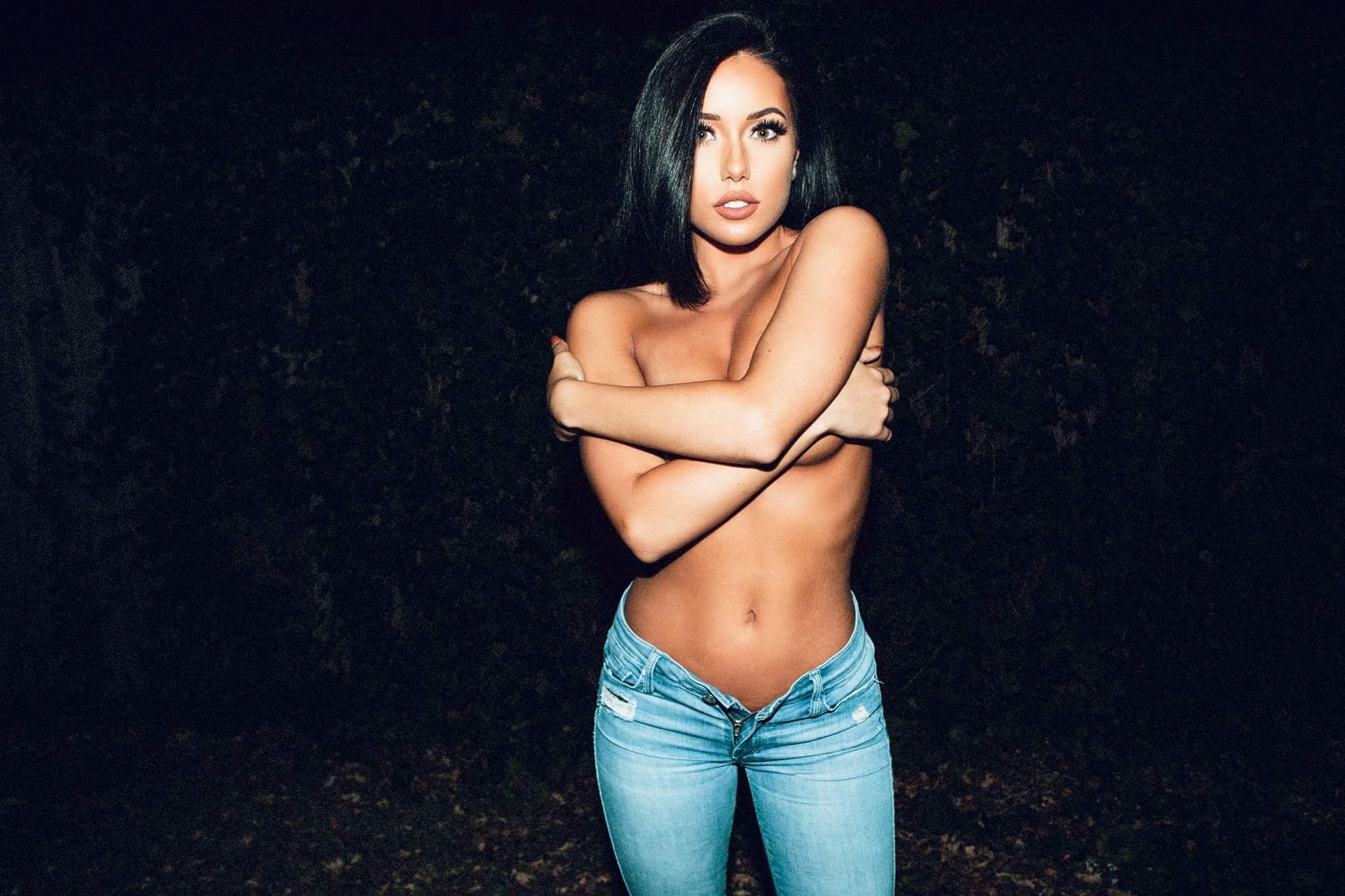 Do you know how to change a spare tire?
I definitely have no idea how to change a car tire at all! Probably the funniest story I have is from my 16th birthday. I got my license right away and my dad took me driving for the first time in an empty parking lot. Living in Canada, it always snows on birthday. The roads are sometimes icy. Well, I wasn't driving fast at all but I hit a little patch of ice and the car wouldn't stop when I hit the breaks. So, I gently bumped the tire on a curb to stop the car but because it was so cold out the tires were pretty much frozen, and the front tire popped! It wasn't traumatic or anything but everyone always brings it up and laughs about it when talking about getting their license for the first time.
What are your future plans?
I don't really have a definite plan and I don't really care to. I love the path that I'm going on with modelling and I've learned so much along the way. My plans from just a couple years ago have changed so much that I kind of just want to see where life takes me. I, for sure, want to get back into music and try that area as well as the modelling.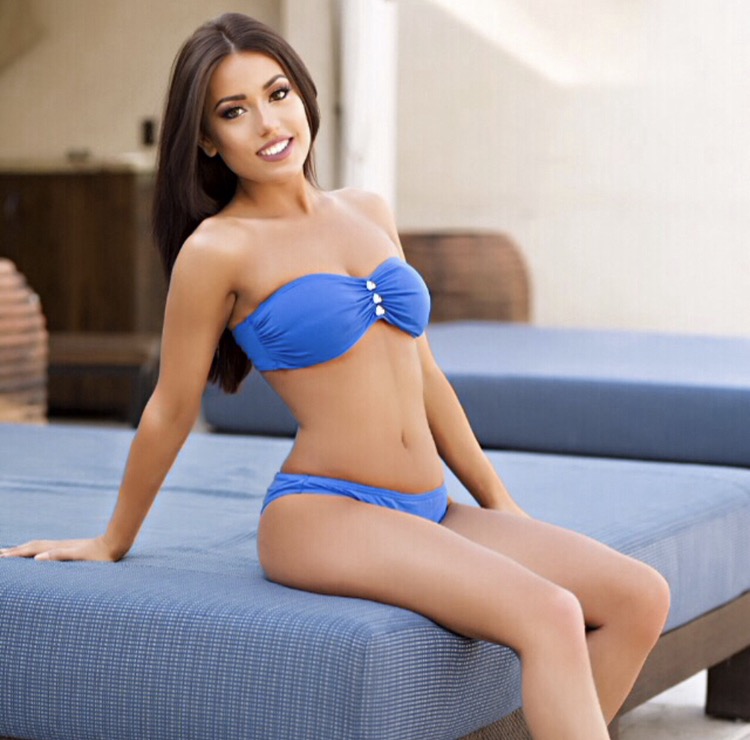 Do you drink?
I don't casually drink every day but when I go out I like to enjoy myself. My go-to is always champagne! Being in Vegas all the time for modelling, we always have champagne right at our fingertips. So I've kind of become a "champagne snob". I can't help it!
Where do you like to eat?
Sushi, sushi, sushi! I love sushi! I can never get sick of it. So, sushi restaurants are my go-to.
Are you saving for anything at the moment?
Currently any money I save is to travel more. I love travelling and the more I travel the more opportunities I have in the modelling industry. I meet so many great people.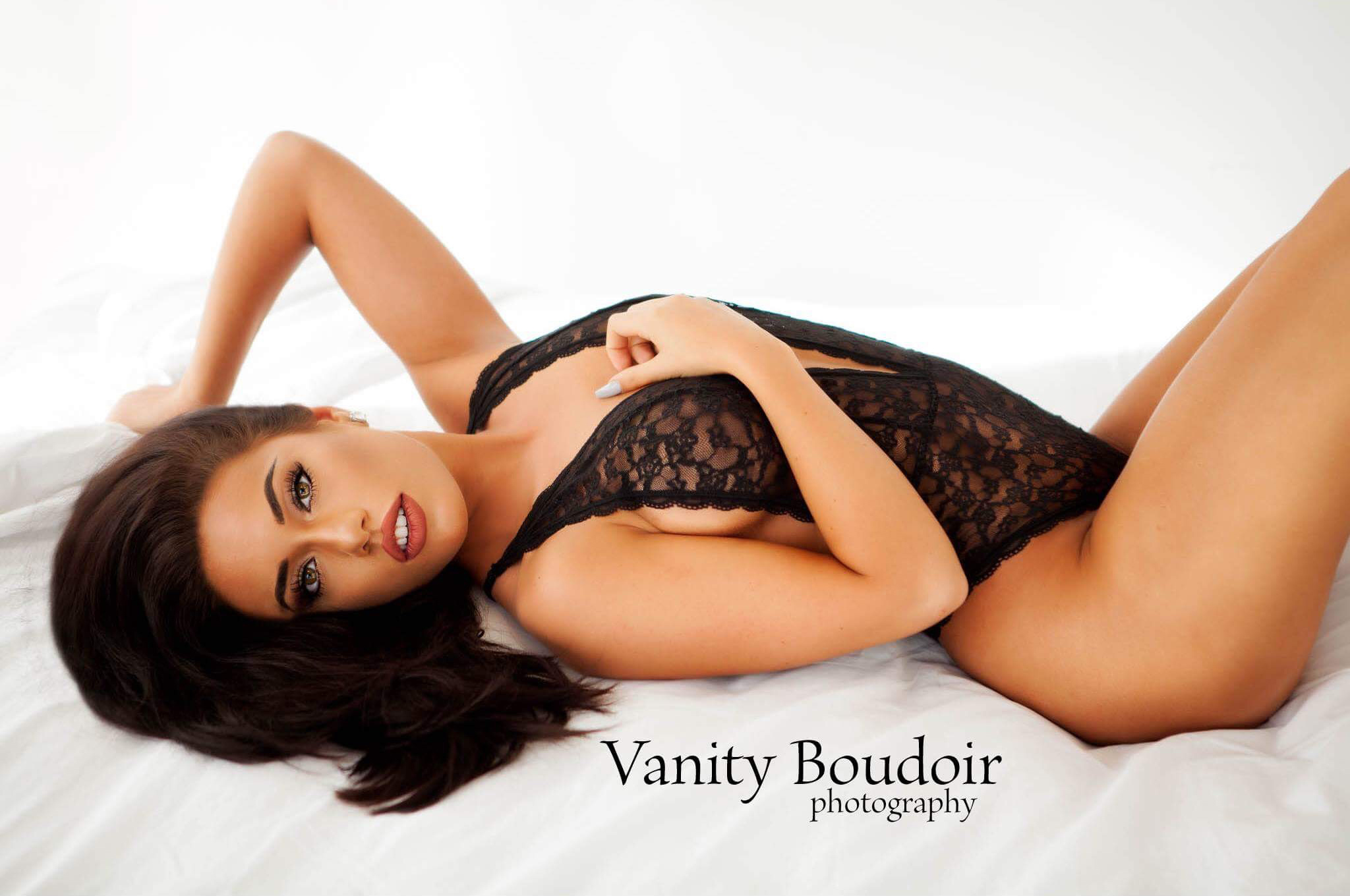 What are your hobbies?
Singing! I love to sing and have been since I've been able to talk. Music is definitely my first love and I can't wait to get back to it. I'm also a trained dancer which most people don't realize! I've been dancing for over ten years. I love it!
How do you keep in such excellent shape?
Being a dancer has definitely helped me stay in great shape but when I stopped dancing I realized I needed to stay active. So, I joined the gym and I go a couple times a week! If I have a competition or photo shoot, I'll workout every day leading up to the event for a couple weeks and really watch what I eat! People think being a model that I diet all the time, which I definitely do not! But I've noticed that once you start eating healthy it's hard to stop. I love fish so that's really helped with staying in shape and I hardly eat junk food because I'm just not used to it.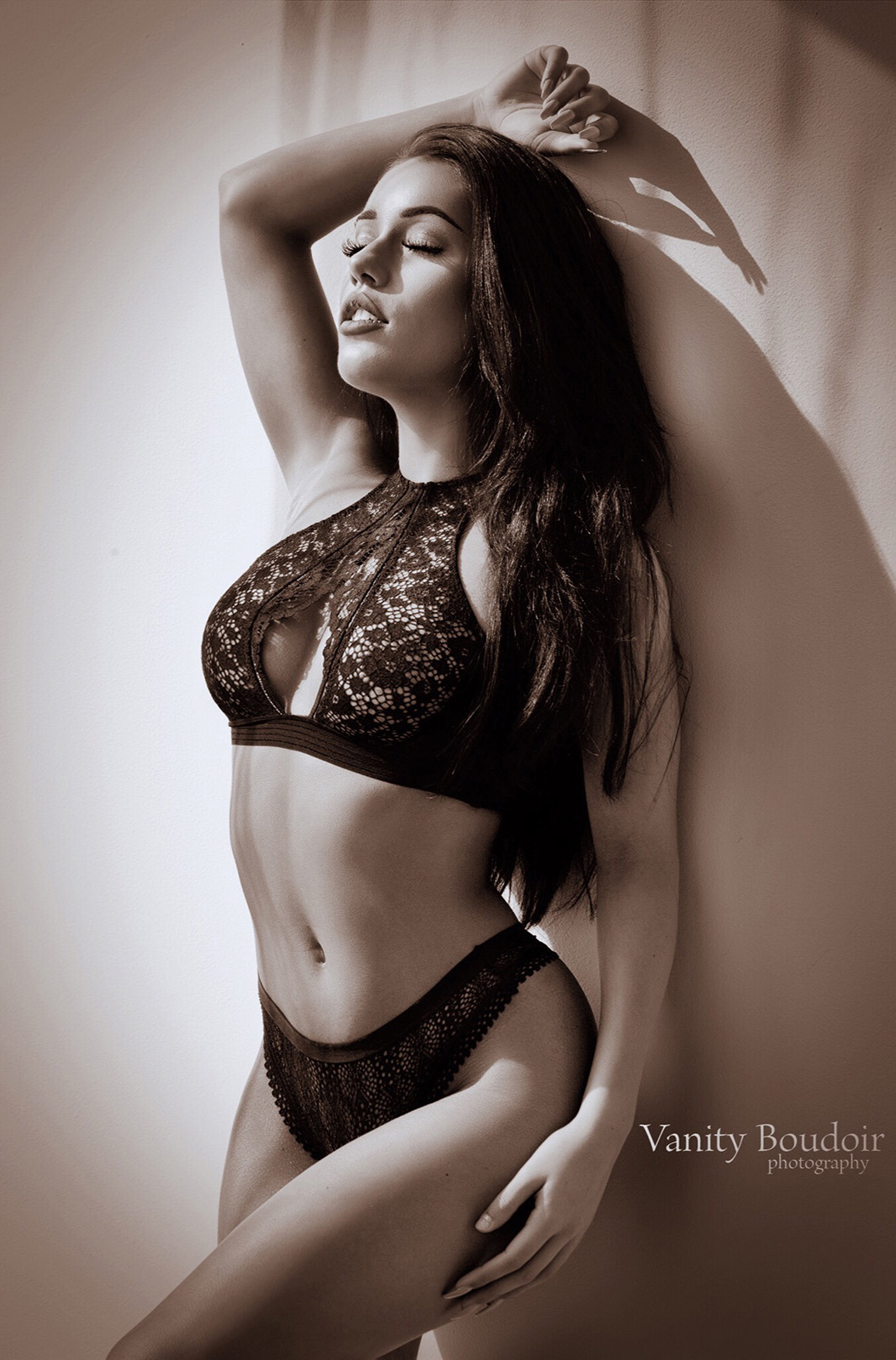 Are you big on first impressions?
First impressions are very important but I don't tend to judge people based on the first time I meet them. I usually sit back and assess people to see whether I'm comfortable or not to open up to them. When it comes to physical aspects, the first thing I notice on a man is their shoes! I feel like shoes show a lot about ones personality. Other than that I usually look to see how a man looks at me. You can tell a lot with just one look, like whether a man just wants something physical or if he's actually interested in you.
What's on your travel itinerary?
I plan on travelling a lot, but I never really have an itinerary. All my trips in the last year I've pretty much known about them a couple weeks before. Sometimes I'll just decide to extend my trips while I'm already away and head somewhere different. I hate planning. I love spontaneous trips.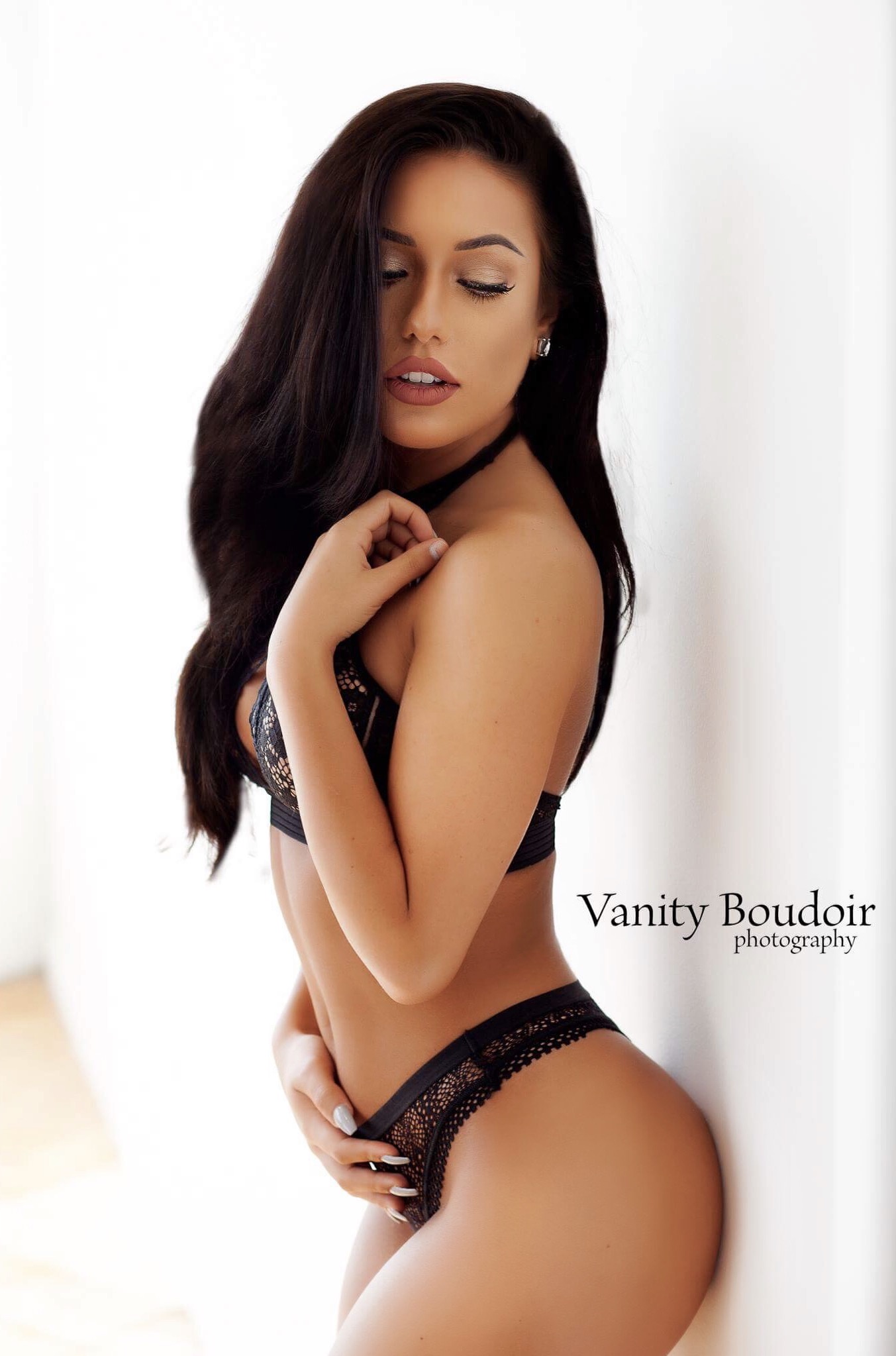 Who is your favorite music artist or band?
I'm a singer myself, and a dancer. So my favourite music artist is one that has really inspired me musically. It's definitely Chris Brown. He's just an amazing performer all together. Great singer and great dancer; I always enjoy his music.
Who motivates and inspires you?
My mom is a huge motivator for me but my girlfriends I met through modelling really inspire me. I've become so close with them all because we have the same interests. It's great! My best friend is a huge inspiration. She's following her dreams in the modelling world all while being a single mother and she always motivates me to never give up!
Shout-Outs: I really owe all my success to the company that got me started with modelling, Tropic Beauty! I started competing in swimsuit competitions a couple years ago and have met so many people from it! I wouldn't be where I am today without them.
Photographers: CAC Photography, Chris Knight, Vanity Boudoir