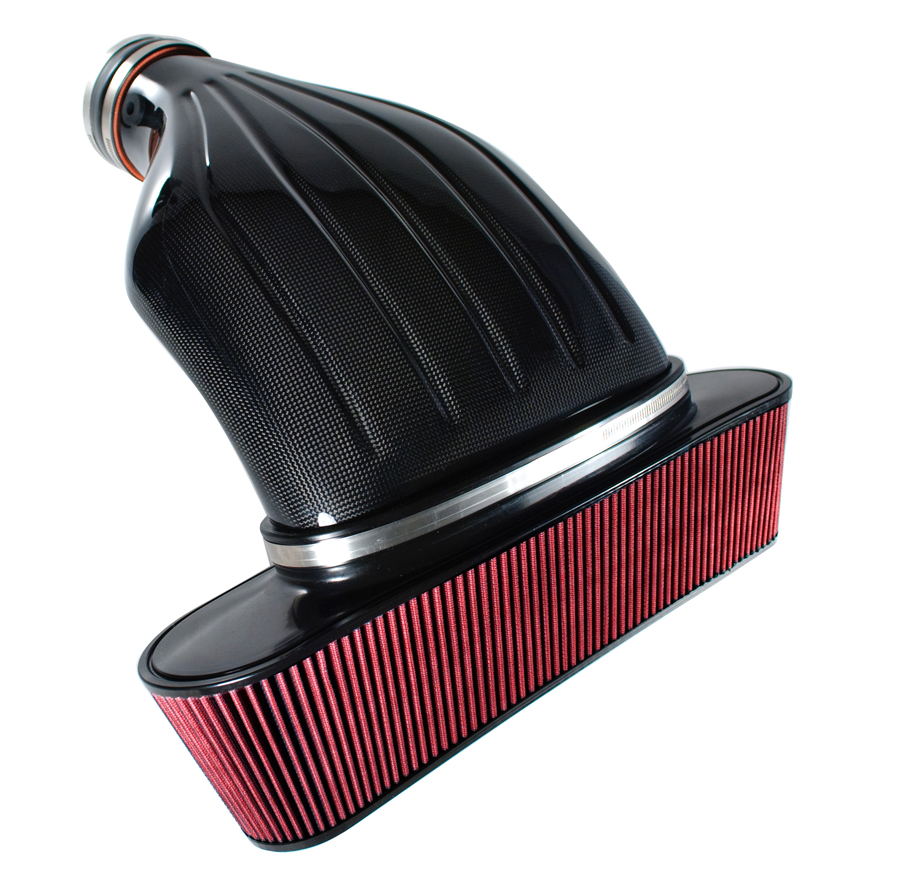 CORSA introduces CORSA Performance Intakes featuring exclusive Power Channel™ Technology, which was developed to efficiently direct airflow from the filter to the throttle body, streamline airflow to eliminate calibration concerns and help to increase throttle response.
The new CORSA Performance Intakes – which will be available for C6 Corvettes in early 2013 – are constructed from hand-formed, aerospace-grade carbon fiber for maximum strength and minimum weight. The carbon fiber integrates a thermal barrier to reduce high air temperatures.
In addition, CORSA Performance Intakes are designed to increase volumetric efficiency and decrease pumping losses compared to the OEM unit, allowing for improved fuel economy. Their optimized, less restrictive shape delivers increased horsepower and torque over stock.
"We specifically designed our new air intakes utilizing a technology that's based on airflow to complement our high performance CORSA exhaust systems," said Craig R. Kohrs, VP and General Manager, TMG Performance Products. "The unique Power Channel Technology allows us to develop the channels per vehicle, so each air intake is designed for maximum quality and performance."
CORSA Performance Intakes can be installed in about 10 minutes. The CORSA logo is embossed on the air intake filters. Replacement filters can also be ordered for the intakes. For more information, visit www.corsaperformance.com/intakes.