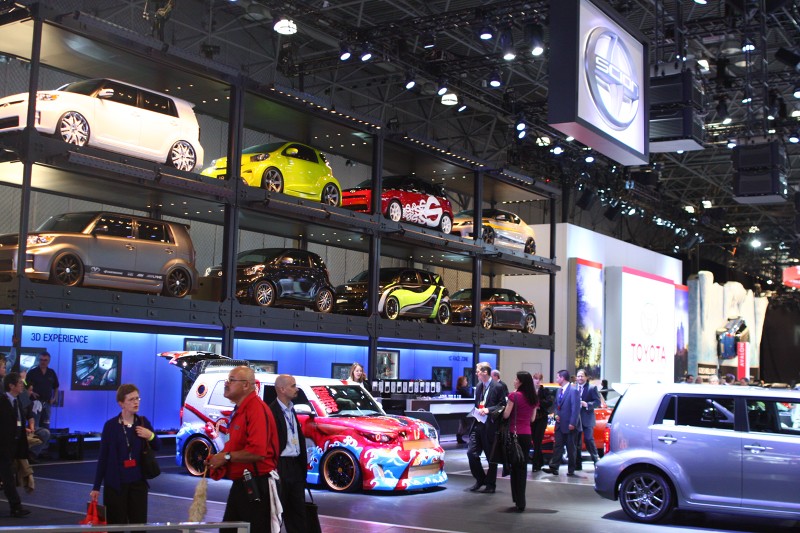 If you haven't been to New York City before, it should be on your bucket list. I've held it down in most major cities in the world and have to say that the Big Apple is easily the most intense. It is so multi-cultural that you feel as if it is a blend of the best from all of the world's major cities. Fantastic architecture, outrageous nightlife and a sample of every language and culture you can think of. To get around this metropolis most New Yorkers rock cabs or bicycles but that doesn't mean they don't have the cash to thrown down on a new car, they just don't have to. New York has immense wealth and we saw some whips that would make somke knees weak, everything from Maybachs to modified Lambos, Ferraris, Vettes and more.
On the flipside, New Yorker are also interested in being responsible to the earth. There is a huge sector of young hipsters that have grown up green. They are sensitive to environmental issues, use natural products and live a healthy lifestyle with a high dose of Yoga. I know it seems contradictory that they live in a large polluting city by choice (after moving from Nebraska or whatever) but they are there to be immersed in culture, not smog. To that end, Scion has latched on to this city to promote their unique brand of urban lifestyle in order to sell cars. NYC is home to a serious club scene, emerging trends, music and fashion, and Scion has supported those events since day one.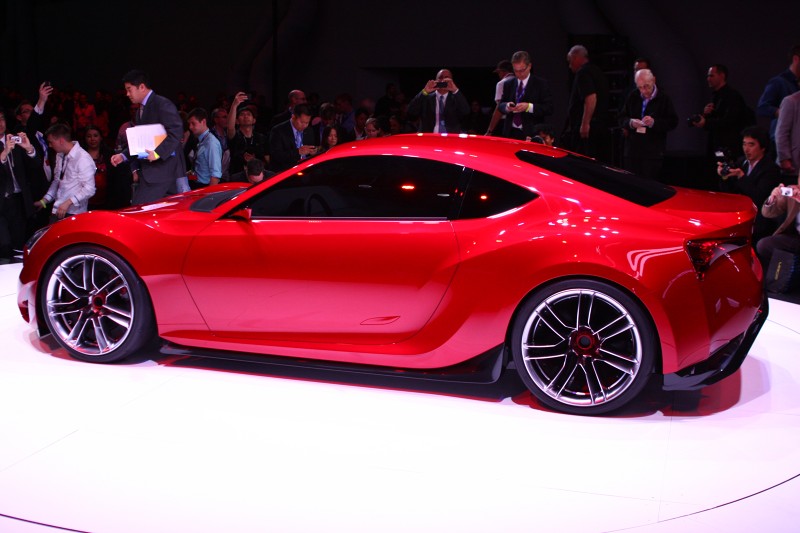 It was really no mystery that Scion execs decided to release their latest product here at the NYC show. But at the same time, this isn't your regular Scion because it isn't geared towards urban-cool but more like weekend track warriors. The new Scion FR-S is designed to achieve a perfect balance of power and handling but from the first glance has none of the practicality that you might expect from Scion. However, we understand why it was branded a Scion because Toyota's three displays at the New York Auto Show were very telling of what the future of the company will hold.
It was clear on the main floor displays that Toyota has become the 'vanilla' family brand. Don't look for excitement here because the dominance of the Corolla, Camry and Prius were very evident. The display was a neutral white with red accents and a load of everyday cars, minivans and SUVs under a brightly lit area. The polar opposite would be Scion's trademark vertical stacks of modified Scions, interactive LCD displays and loads of free giveaways including the popular Scion CD Samplers geared directly at Gen Y and the Echo Boomers. In between would be Lexus with a funky technological theme for executives young and old, looking to make a statement in their rolling office.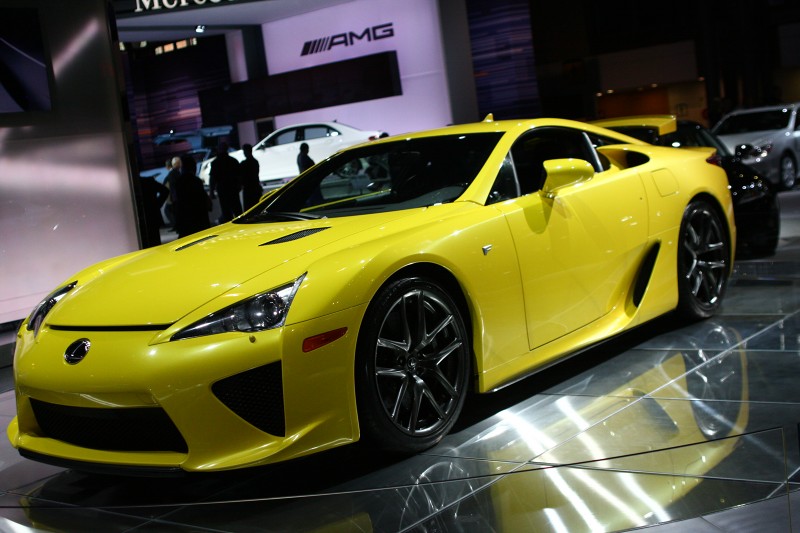 With that said, the Scion FR-S had to be a Scion, it is inexpensive and fun but for more advanced drivers who crave the dynamics of a front-engine RWD platform. With this established, the Scion IQ 2-seater eco-bubble would have to be the essence of Scion, it is minimalist and enviro-friendly but it could never be a Toyota. Why? Because Toyota is all about the family and commuter component of the business which implies space and practicality, neither of which the IQ is. It is all about 2-seater motoring for the eco-conscious urban dweller and being part of a hip and single Scion generation.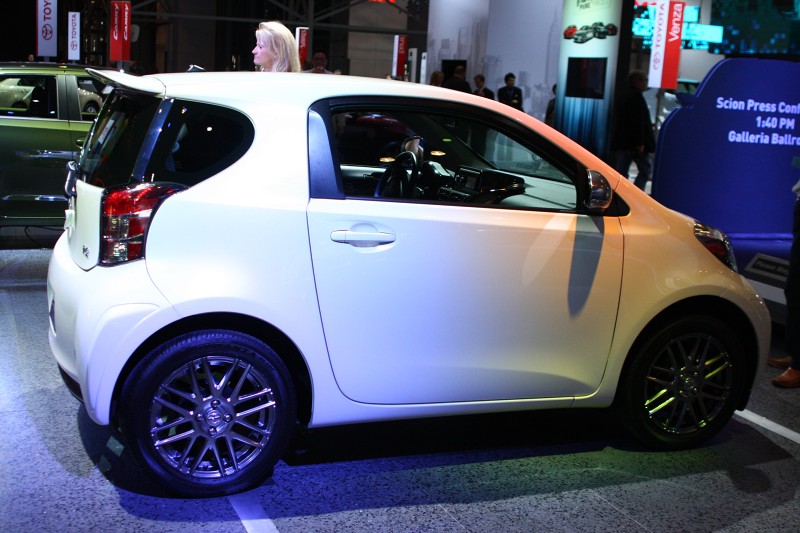 The New York Auto Show can teach us a lot of the upcoming year for automakers and how they deal with markets that have outstanding public transit systems. We still think that along with the recent Scion Canada launch, The FR-S should have debuted in Canada. Canadians are passionate about their compacts and there are many models released here that never made it State-side to back up that claim. Canada may have all four seasons but you better believe every track is booked every weekend well in advance of the nice weather.