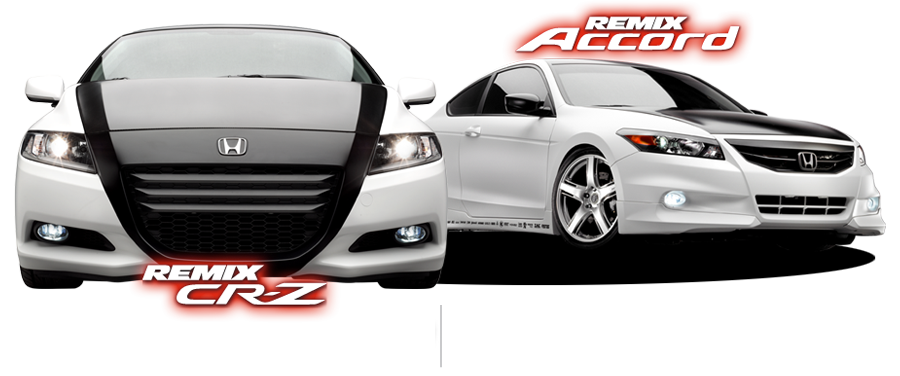 I'm sure everyone in this game would jump at the chance to modify a new car for an OEM. Especially when you make all the decisions and have a budget to work with.  But before you get too amped up, just remember at PASMAG we get offered them all the time and have to seriously consider these offers before we sign up. Why? Well, meeting the criteria of your project car contract isn't as easy as it sounds. The car has to be tastefully modified, promoted in mass media and then hit up all the trade shows as per contract. Now that we are wrapping up a couple builds, we can finally show you what we have been up to.
The project started as nothing more than a few ideas being tossed around at Honda Canada Headquarters. As time progressed and budgets were freed up, our mission to modify the new Honda CR-Z was fast becoming a reality. There was only one catch, it had to be completed in six weeks … oh and one other catch, they were tossing in an Accord V6 Coupe as well. Getting ahold of the cars was the easy part ceacuase Honda Canada was financing the project, the challenging part would be to get them show-ready in a short time frame with enough impact to make impressions on millions of people at both events and different media channels.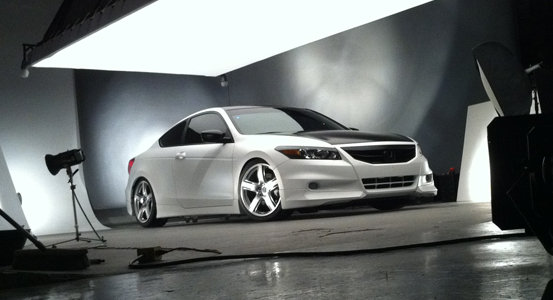 The first piece of the project car puzzle was to pick the right partners. Proven guys who have been around a while, don't fall for the nice-guy routine or the fancy shop, pick people who have built a reputation for a number of years. They are still around for a reason because they follow through on their promises and have hundreds of happy customers. To that end we picked International Automotive & Custom (IAC) in Woodbridge Ontario. Sure there are a load of recognized Honda tuning shops around here but IAC was an end-to-end solution for everything from paint, to interior, to engine mods and suspension tuning and have made a name for themselves over the last 10 years. After we dropped off the cars, they were disassembled overnight to be prepped for paint, now that's the kind of action we needed!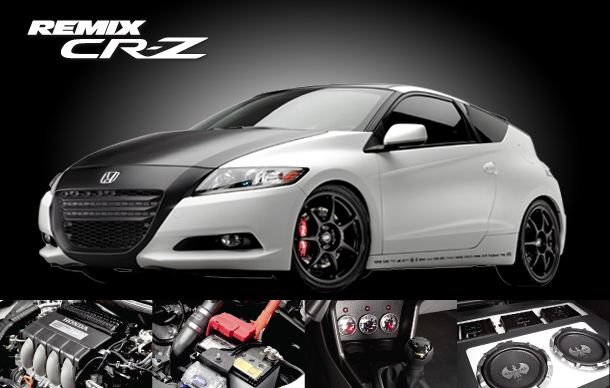 From there is was time to pick the parts that people want to modify their cars with. The sponsorship game is a tricky one, getting a full sponsorship usually means you have been around for a while and a partial is easier to come by. Time was not on our side, so while some of our items were totally free, other manufacturers did not have the budget and we had to kick in cash. No worries though, the timing was most important at this point and we picked all of the right partners along the way.
Then it came time for some sub-contractors to do the work. It is impossible to find a shop that does everything from painting to tuning or vinyl to audio. Luckily ,we only needed one additional partner and that was 20Hz Audio in Toronto, ON. Owner "Crazy" Frankie Valente is a one of a kind character that will pull ridiculous all-nighters in order to get it done right. So he was a natural choice and all of the JVC, Phoenix Gold and Stinger gear was shipped to his shop 20Hz Audio.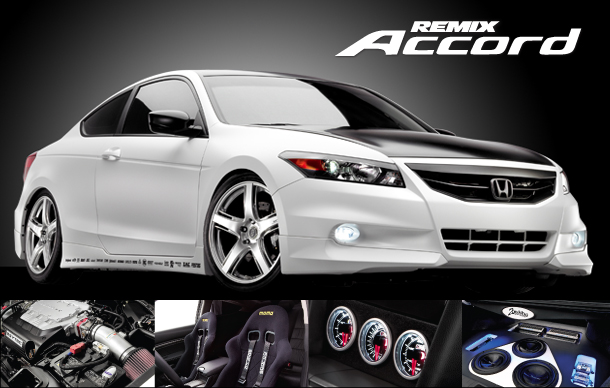 With the cars done, it was off to the studio for some glamour shots. We had a brochure to put together in only a few days and a website to whip up afterwards. For this, we needed pics of the cars in their completed state and trust us, they were literally just completed before the camera started snapping.
The Remix Hondas are being rolled into the Metro Convention Centre in Toronto for the Canadian International Auto Show. As the first of many stops on the 2011 Remix Tour, the work is just beginning. Be sure to check out the Remix Hondas in the North Hall right up front and center in the Honda booth. Buying a corporate project car is not easy and it never has been. So if you are one of those enthusiasts dying for a sponsorship and a basically free new car, be careful what you wish for becasue you just might get it.
Check out the builds at honda.pasmag.com