Photos by Shaun Keenan
---
We learned many things about the Chinese tuning industry during our interview with YASN's General Manager Xie Yu at SEMA last fall. But we learned so much more by traveling to China's capital city and seeing things with our own eyes, and by asking even more questions of those in the industry we traveled so far to talk to. Of course, it helped to have Dennis Sutardjo, YASN's International Region Manager, show us the ropes and translate Mandarin for us. And even though he is a native of Thailand, the message came through loud and clear.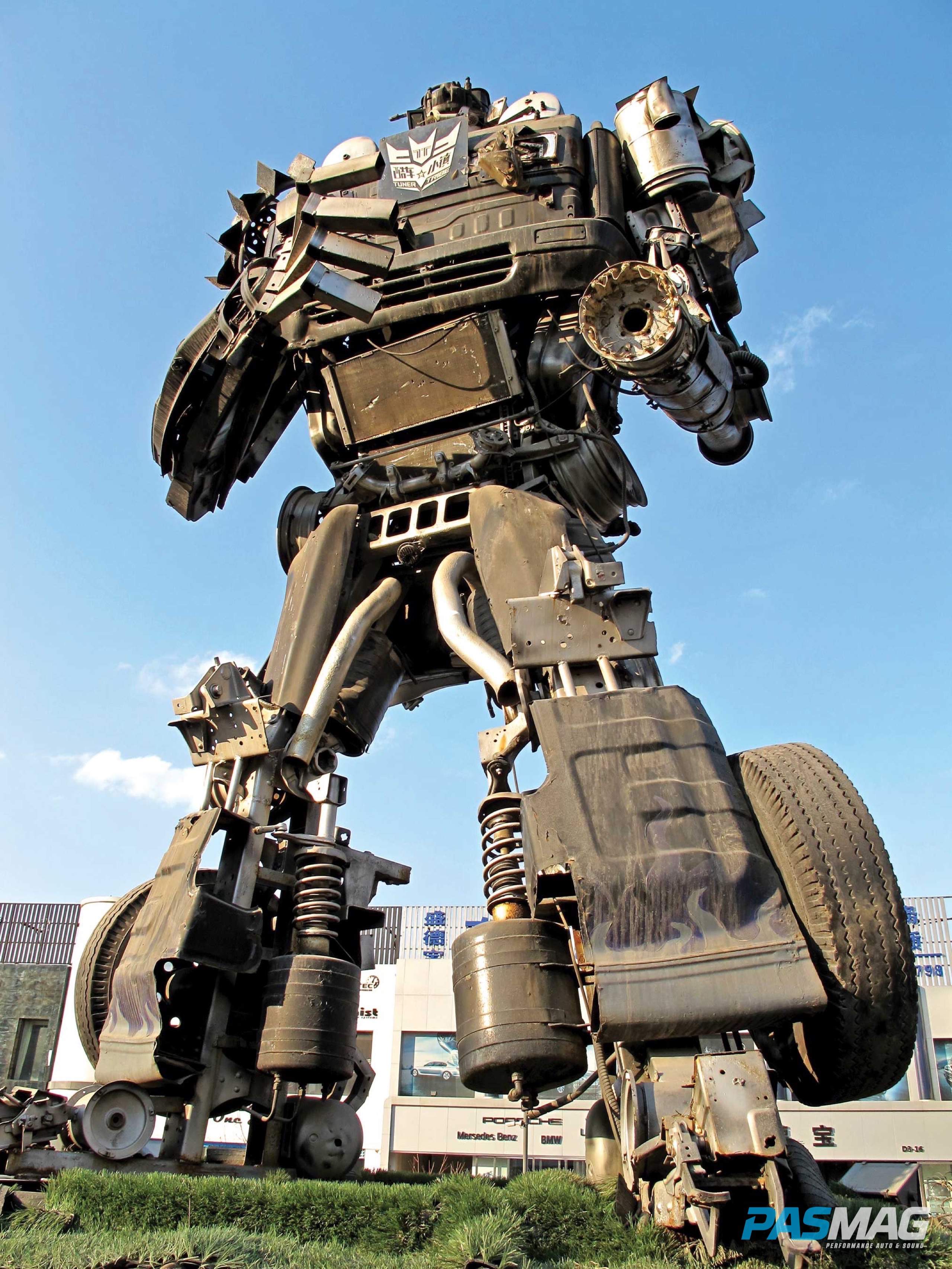 We attended YASN's CIAACE show, toured some of Beijing's automotive parts markets and visited a handful of 4S OEM dealers, but one of the main highlights was our visit to what's known as the Ku Che Xiao Zhen. Also known as Tuner Tribe, this 110,000 square-meter indoor/outdoor complex of automotive shops and businesses is dedicated to China's emerging modified street car culture. Established in 2009 with investment from the Nanmofang Township Government of Chaoyang District, Beijing City, and with additional support from the Beijing Municipal Commission of Commerce, the Tuner Tribe is the only commercial street in China dedicated to tuning car culture.
Several life-sized Transformers statues made entirely of automotive scrap seemingly keep watch over the parking lot, offering a hint of the creativity and construction skills the players in this marketplace are capable of. We saw more wheel and tire, vinyl and tint, detailing and other shops, including a Bombardier/Can-Am powersports retailer, but the Tuner Tribe is home to at least a dozen independent tuning shops that have been licensed to modify. Some of these shops are the exclusive Chinese distributors for imported tuning products, including recognizable European brands such as AC Schnitzer, AF Design, CEC, Hamann, HRE, JE Design, KW Suspension, MTM, Novitec, Vogtland and many more.
Dennis had arranged for us to speak with a few shop owners here, and we made some new friends by our own accord. One of them is Barnett Deng, the owner and founder of Auto Craft Evolution (A.C.E.), a shop dedicated to tuning largely Japanese sport compacts.
A veteran of the tuning scene himself, Deng's aspirations to modify and customize cars comes from his love of motorcycles. He's been part of Beijing's tuning scene for more than
a dozen years, and is as much at home racing on the track as he is the street. He looks to be in his mid to late 30s, which is typical of the tuning demographic in China.
During our visit, his employees are eager to show off the fruits of their labor. In this case, the showroom features a clean and smooth midnight purple Mazda RX-8. There is another red RX-8 in the immaculate service area alongside a nice Toyota GT-86. The latter has been tuned for high performance street and track use with a 420-horsepower GReddy turbocharger kit and all sorts of ACE chassis parts. There are Mitsubishi Evos out in the parking lot, and Deng himself arrived at the shop in a tuned Evo 6. A close inspection of the cars tells me these guys really know what they're doing.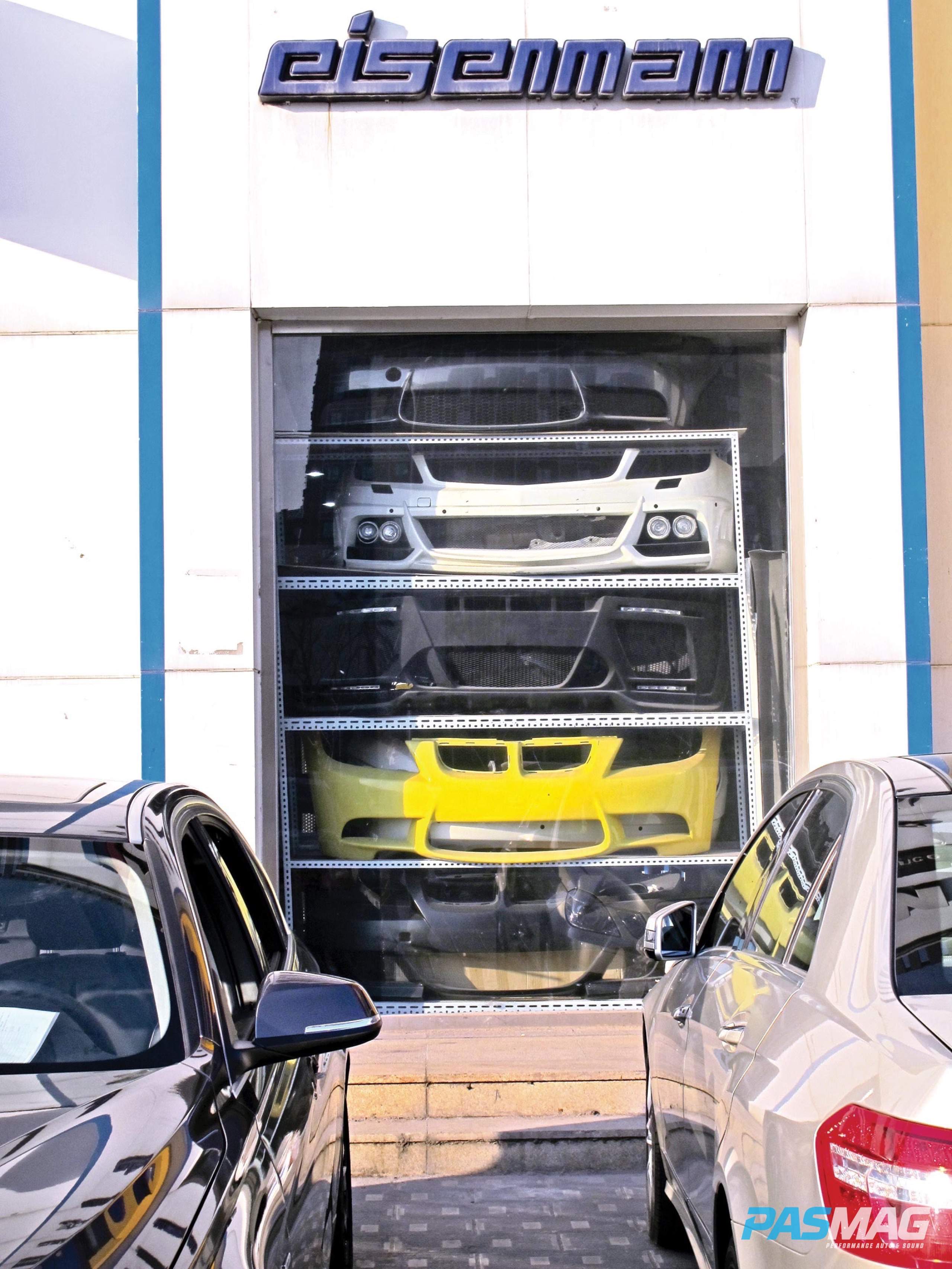 Deng services many different Japanese makes and models at his shop – one of 18 A.C.E. locations throughout China; with others located in Beijing, Shanghai, Hongzhou, Shenzhen and Tianjin – as well as the more popular German platforms. I'm surprised to learn, however, that cars like the GT-86 don't sell very well (at least in Beijing) because of the simple fact they don't hold a lot of status, which, in China, is what people care about. They like to show off and get noticed, just like we do.
That said, the rules and regulations surrounding vehicle modifications in China – performance mods in particular – are badly out of date. Fortunately, this problem is being worked on, and could see major strides by the end of 2014.
There are three key things that are being worked on. The first is shop licensing, and this is already being done in Beijing. Shops need to be certified as safe, trustworthy and knowledgeable when it comes to servicing and modifying vehicles. They also must be responsible for keeping track of changes. Deng escorts us to his back shop and explains that this spray-painted piece of cardboard is his shop's license.
The next, even bigger challenge is to change the regulations. We're talking about an industry potentially worth billions of dollars many times over, so this is being taken very seriously. In fact, Deng told us about a committee he sits on that's been formed to tackle the whole matter of developing the new regulations for tuning safety, exhaust emissions and noise.
With constituents from the government (state and local), law enforcement (police and bylaw enforcers), environmental groups, OE manufacturers, parts manufacturers, tuning shops, the media and enthusiast clubs participating in the discussion, the committee is looking to other parts certifications organizations such as TUV and JASMA to come up with its own set of rules.
Regulations for interior modifications are already in place. Some regulations for exterior mods are also in place, however, there are more in process that will impact the legality of body kits and add-ons like spoilers, lighting and other exterior accessories. Finally, the regulations for performance mods would be the final phase. We were told to expect some kind of announcement later this year.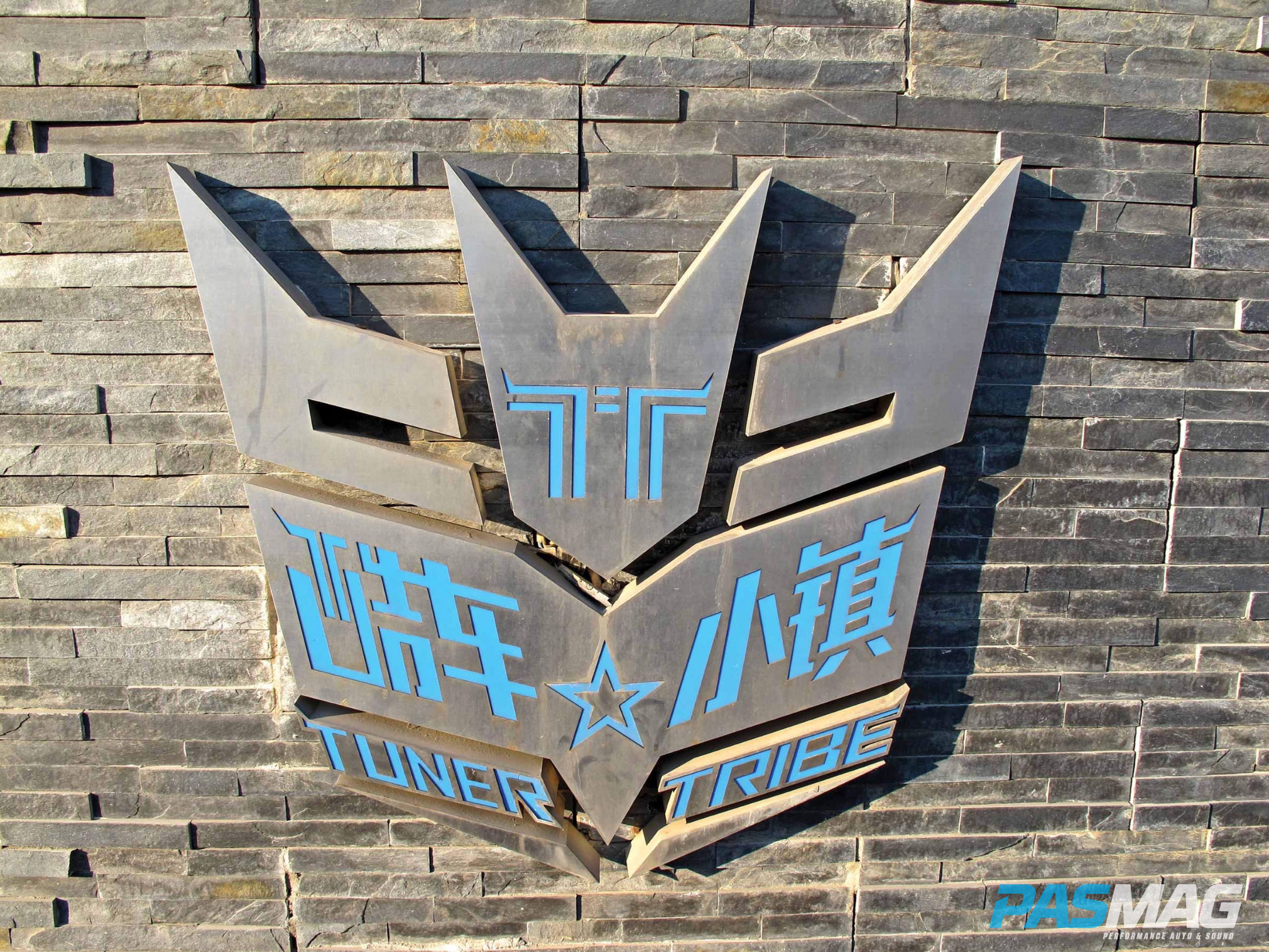 The final piece of the puzzle will be to change the vehicle inspection requirements. Current laws require owners to satisfy inspectors once every two years for vehicles that are up to six years old, once every year for vehicles seven to 10 years old, every six months for 11- to 19-year-old vehicles and every three months for vehicles older than 20 years.
Cosmetic things like paint, vinyl wraps, window tint, wheels and tires, and all kinds of interior modifications are allowed. They are also tracked closely with before and after photos that stay with the inspection file. Interestingly, failed inspections don't come with harsh punishments, but rather small fines. Many enthusiasts just build these costs into their project budget, and pay to play, if you will.
The wheel and tire market saw explosive growth once the regulations were loosened. The same is likely for the performance parts market. The Tuner Tribe is also expected to grow once the market opens up, and there are plans to open a tuner vehicle showcase that will feature many of the local shops' best and coolest cars, and provide a place for Beijing's growing number of enthusiast car clubs to come and hang out with like-minded people. Even in China, that's what it is all about.
Next in our series on Tuning in China is a closer look at one of Beijing's preeminent tuners – the 100 Tuning Club. Stay tuned!