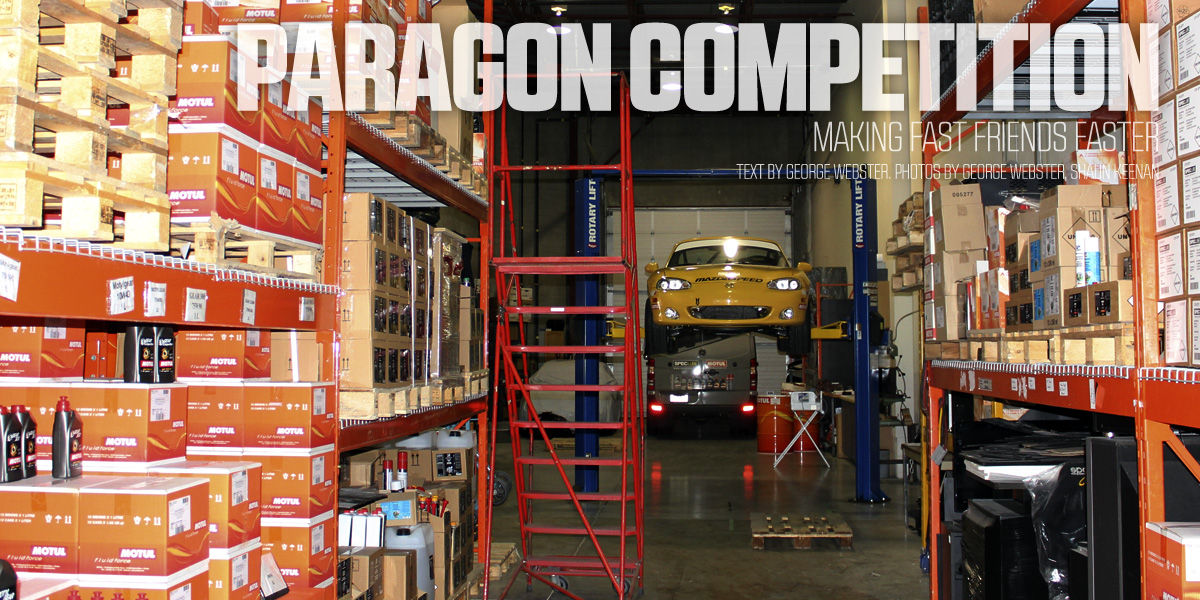 Twenty years ago, Joe Chan's interest in racing led him to set up a business supporting other racers. He had started out in karting and then, with he and his brother, racing cars. One day out on the track ,he broke an oil line, and despite the oil dumping out, he drove the car back to the pits. The engine survived and went on to contest the final two races of the season.
This convinced him of the value of MOTUL synthetic oil, a French product then little known in Canada. He set up, with a partner, the distribution source for the oil for the automotive market in Canada. Since then, he has branched out into a number of different racing-related business activities under the name Paragon Competition, which is based in Vaughan, Ontario, just north of Toronto.
At the front of the store is a wide assortment of items for drivers — the top lines of helmets, seat belts, seats, driver suits, shoes, etc. — as well as lubricants and other car items. The shop has a staff of six people, but it is not an Internet sales operation. Chan is adamant that many of the pieces of driver equipment, such as helmets, must be properly fitted in person, noting that he has seen people turn up at lapping days with items that were such a misfit that they were dangerous.
Once you pass through the doors to the space at the back, you see another part of Chan's business. Despite the up-front appearance of being a small business, he has an extensive stock, making it almost certain he can pull the items off the shelf needed to fit the customer. In addition to the front-of-store stock, there is a section of MOTUL lubricants, Hoosier racing tires, shock and suspension pieces, and more.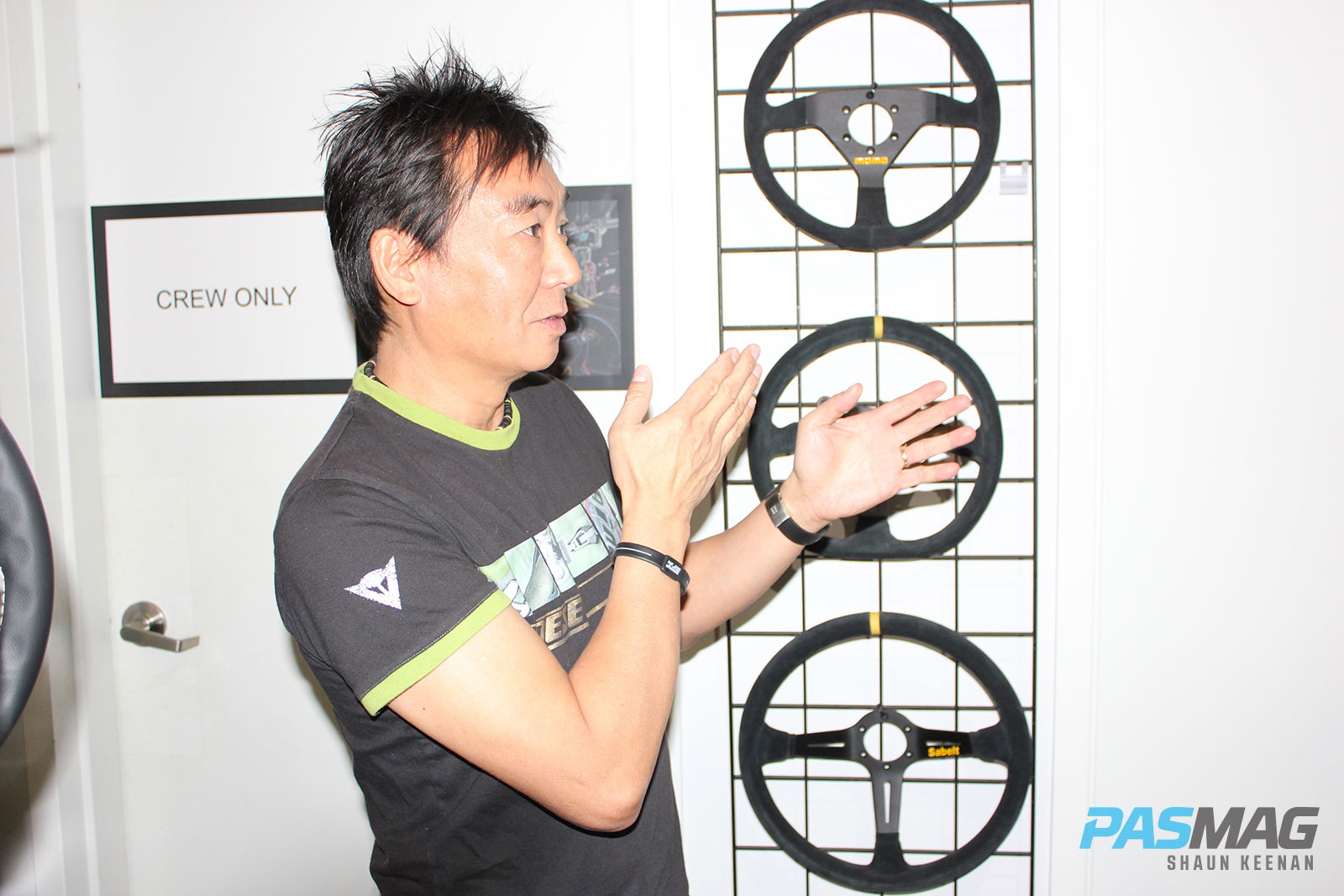 Chan is a specialist in dampers and suspension and sells various well-known brands for suspension parts. Using the in-house shock dyno, they are able to fine tune the customers' suspension for various applications, such as lapping days and racing. With his extensive and continuing history as a race driver, Chan is able to coach car owners who want to get started in lapping days.
He continues to be an active racer. Recently, he has raced a Chevrolet Cobalt, which is now resting under a cover in the back shop. Last year, he won a regional class championship in a Camaro, a car which he has since sold off . He also had a yellow "spec" Miata NB, which he has raced in SCCA races down south in the winter months. This year, he is behind the wheel of a Lamborghini Super Trofeo in the North American branch of this one-make series. In his first outing this year, at Laguna Seca, he finished third in the Gallardo Amateur class.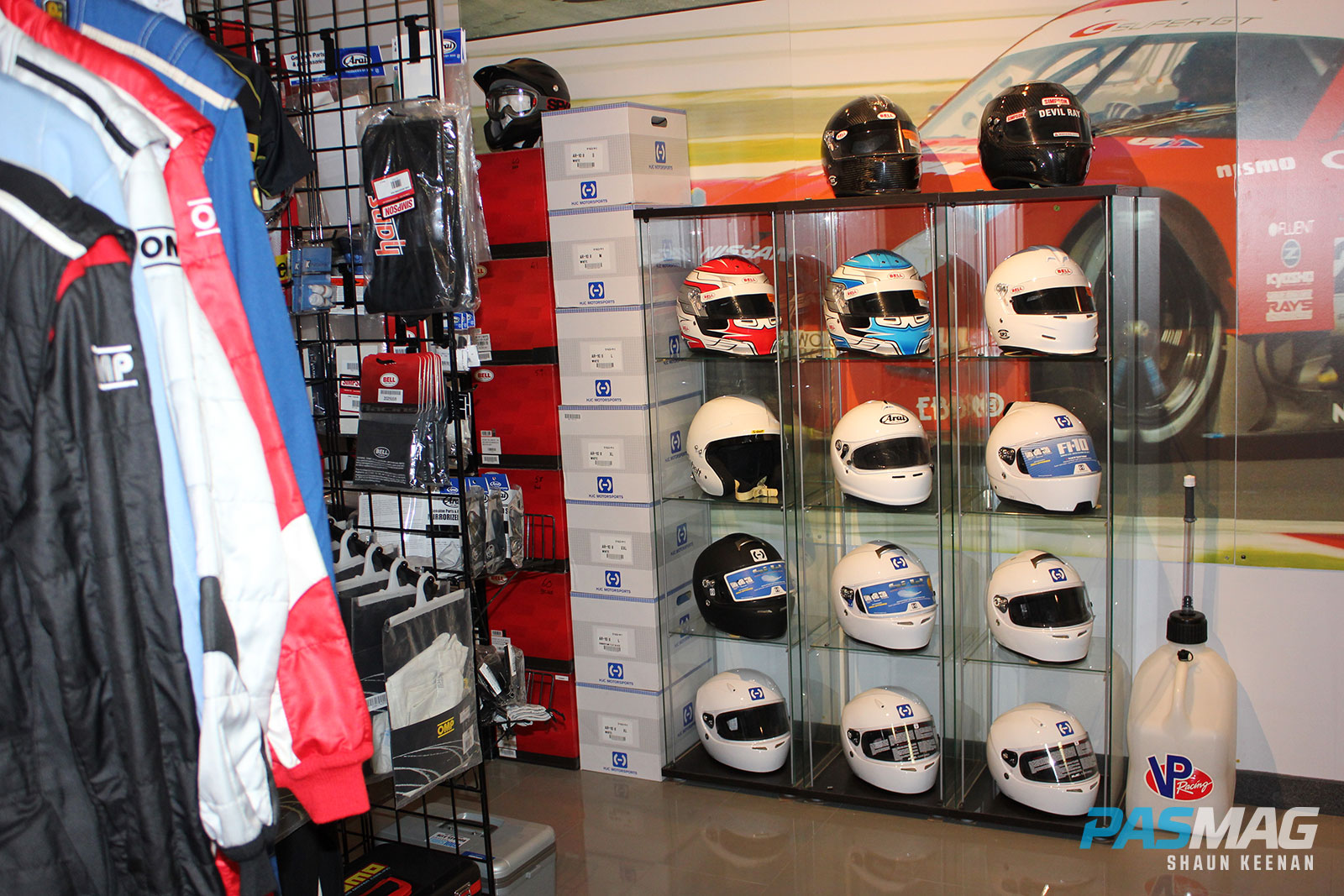 In addition to serving customers in the shop in Vaughan, they have a track-side trailer that offers support at selected Canadian Tire Motorsport Park events.
ESSENTIALS
ADDRESS: 1681 Langsta Road, Unit 12, Vaughan, ON, L4K 5T3
PHONE: (905) 760-9996
EMAIL: This email address is being protected from spambots. You need JavaScript enabled to view it.
URL: ParagonCompetition.com
FACEBOOK: ParagonCompetition
For more information on Paragon Competition, visit http://www.paragoncompetition.com.