-2000-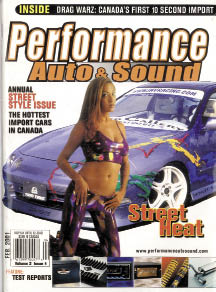 STREET HEAT - Volume 2 Issue 4
Owner: Kevin Yee
Location: Toronto, ON
Vehicle: 1994 Integra GS-R
Power: 300whp (est.)
At one point in time, the DC2 Integra was huge on the streets of every major city. In Toronto the scene was full of them! And every year back in the day, they would congregate at the Darknights Nationals, a legendary show that gathered some top show cars. In order to promote the show, co-owners Kevin Yee and Herman Sim decided to build a wild Integra to lead the others to the show. A Wings West RS Style bodykit was added along with an APR GT-1 spoiler. Then Mike Von at Auto Gallery went to work on a base coat and some insane 'Jungle Graphics.' The rollers were a set of Honda Sport 17-inch Ninjas powdered in white. Under the lid was key to making this Acura hang with the big blocks. Metalex Motorworx stepped up as one of the leading custom turbo builders of their time and put together a system using a T3/T4 Garrett snail with a Spearco intercooler, TiAL wastegate and Bosch pumps. It was tuned old school with the A'PEXi S-AFC blueface on the street!
---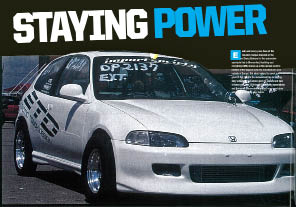 STAYING POWER - Volume 2 Issue 4

Although many of today's tuners may not recognize the name Mike "Mike P." Palijan, trust us this dude and his unassuming Civic hatchback were official back in the day! Palijan was considered the man to beat behind the wheel of the ETD Racing Honda Civic, as his efforts earned respect for all modified imports in the domestically dominated drag scene at the time. His reputation as being fast on and off the track also made Palijan the subject of an infamous A&E special documentary on illegal street racing entitled "Street Racing: The Need for Speed" in the late 90s. Despite holding the title of Fastest Honda in Canada for some time and having many more titles placed upon him in the street racing scene, Mike P always managed to keep it real as a true OG in the Canadian import scene.
---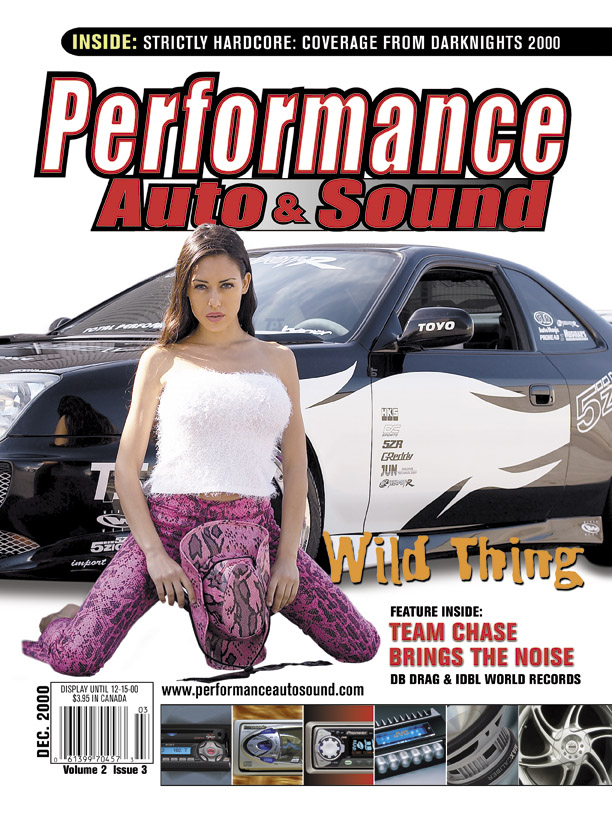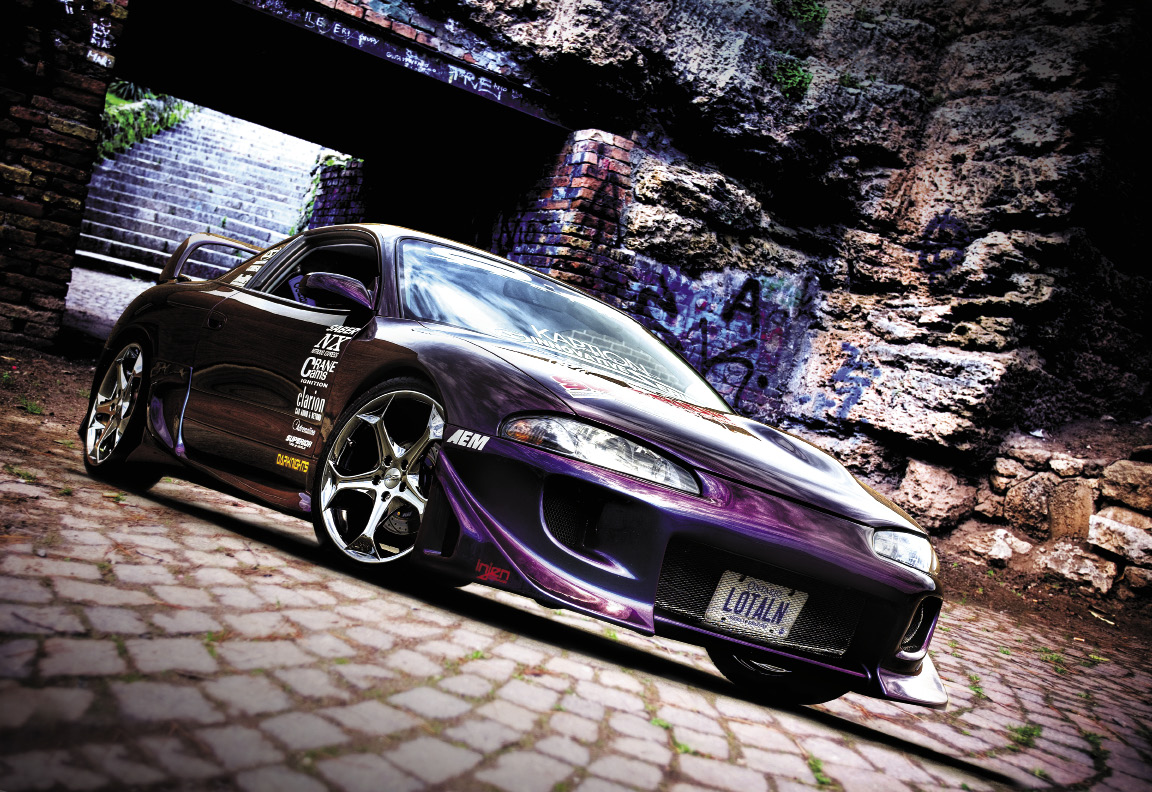 RARE BREED - Volume 2 Issue 9
Back in the 1990s, there was one affordable import that changed the way domestic guys thought about 4-bangers. Sure, there were Supras, RX-7s and 300ZXs running the streets but they were high dollar cars back then. For under $30K you could have a Turbo Talon or Eclipse sibling with optional All Wheel Drive. These cars could easily be modified to crank out 300hp at the wheels and run with many cars. Keith Losier of Niagara Falls, ON went with the sultry shape of the second generation Talon for his masterpiece. Originally intended to be an everyday driver, Losier soon got the bug and went insane to create one of the craziest show cars around. The car featured a wealth of audio and video as well as advanced early in-car computing. A G-Net vehicle PC was found onboard with a Pentium III cranking 800Mhz and a whopping 30GB hard drive... wow, how times have changed!
---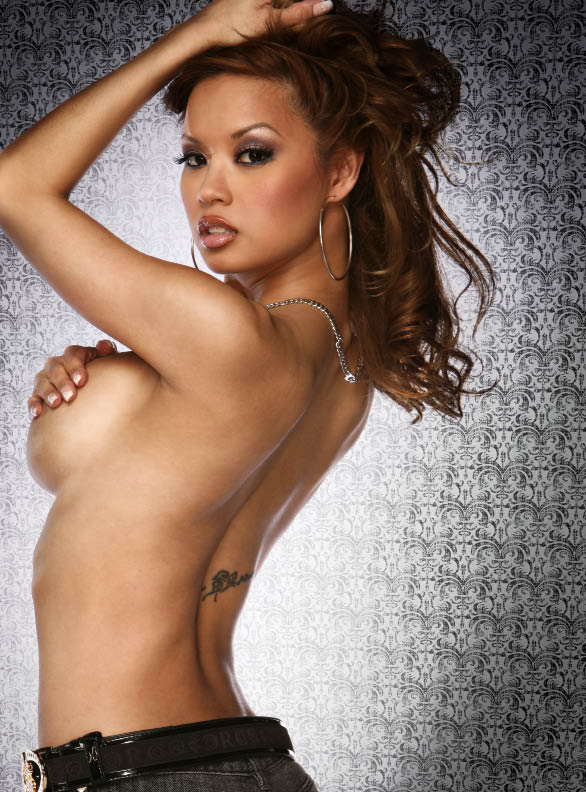 Francine Dee
THE ESSENTIALS:
Birth date: July 21
Sign of the Zodiac: Cancer
Measurements: 34 / 23 / 34
Nationality: Filipina / Chinese
Hometown: Las Vegas
Turn-ons: A fly, gentleman rough neck that has his priorities straight
Turn-offs: I cannot stand liars and bad hygiene
pet peeves: Please do not smoke cigarettes around me
Hair & Makeup by Valerie JC (www.iconimage.net)