Let's face it our industry isn't what it used to be. A slumping economy doesn't help a luxury sector like automotive aftermarket scene at all. Couple that with soaring gas prices, tougher legislation and increased police harassment and the current situation looks bleak. While the public may think that SEMA is almost mandatory for companies to showcase their wares and to generate business, there are several key players who have taken a break. Now, notice I said break because despite the changes to the 40+ year show, they have seen tough times before from recessions to fuel crisis and more than a few military conflicts along the way.
Despite what corporations may decide, I would still go to SEMA even if I was unemployed. If you opt out one year, you haven't had face time for up to two years! And two years is a long time to not reconnect with your industry contacts. There are a few companies who are not making the trip, most notably major tire companies who traditionally have put on the most elaborate displays. Unfortunately many of the JDM performance parts companies have been gone for some time with a handful hanging there.. According to our sources, the feeling is universal as companies tighten up budgets to keep the funds for vital operations and R&D. For most, it is a temporary measure and are still planning a return to SEMA.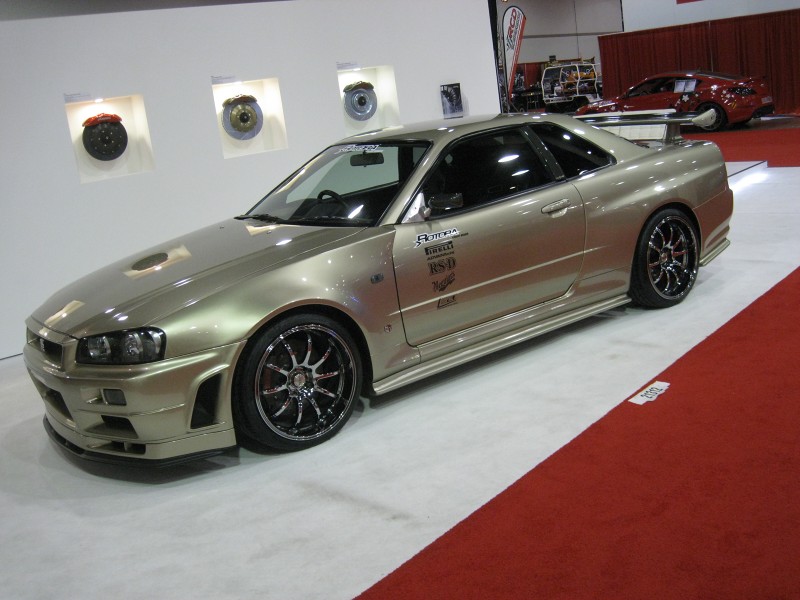 As a media outlet PASMAG attendance is vital to gather the best of what the aftermarket has to offer and package it up for our readers. We portray the best of what SEMA has to offer and bolster the areas that have lightened up in recent years. One of those SEMA staples are certainly the models. Last year we brought you an industry first, the SEMA Model Map where you could locate all your favorites by booth number. But for 2010, there are far less models to track down! But we can basically guarantee that who is there will be captured in living color for our post-SEMA report in print and online. Not hiring a model is just another casualty of the economy and should make the annual industry sausage-fests even more lop-sided than before.
What will expect to see at SEMA besides multiple models in every booth? Well, as expected many of the World's most insane builds on some of the latest platforms. We weren't positive how the tuner market would react to the Honda CR-Z but there will be several on display from companies like Konig, Mackin and Honda themselves in various states of modification. We're bracing for an onslaught of Mustangs and Camaros yet again but are eager to see what Imports and Exotics show up. We know that iForged has pieced together an AMG Black Series based on an affordable SL55, which features 375mm Pirellis in the rear wrapped around some of their product. And new and innovative products will turn out in the hundreds, many of which being judged by your truly on behalf of SEMA.