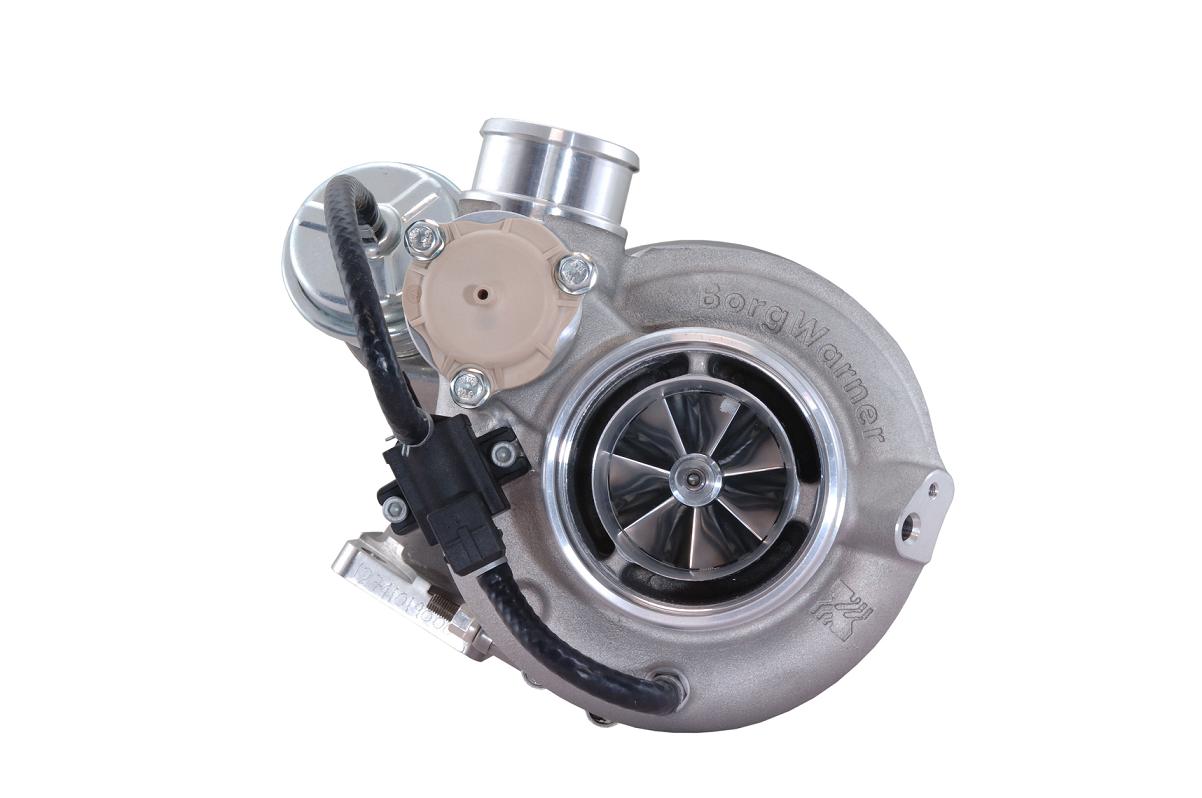 Check out BorgWarner's amazing new web-based turbo selection program. Here are some of the key features:
The MatchBot program helps anyone to choose the right turbocharger(s) for their application.
There are help icons next to each input to give users some guidelines if they don't know the exact information.
The input fields are pre-populated with common data points.
The MatchBot gives horsepower and torque estimations for each rpm selected as well as fuel requirements, air temps and a lot of key information for building a complete system.
Pre-populated compressor maps: once the data is inputted into the program, by selecting different compressor sizes from the drop down menu, the MatchBot displays the compressor map and plots the data points on that map.  It is very easy to see how compressor choice affects the overall match suitability.
Turbine mapping.  This is part of the "black magic" in selecting turbochargers.  Most manufactures won't release turbine stage flow sizing and none of them will help an average enthusiast plot and use those maps to choose the right combination.  MatchBot has the maps up and automatically plots the data points.
Finally, tutorials and FAQ's: To further explain the interface and how everything works (because it is a little complicated), BorgWarner has made 4 tutorials to go over each aspect individually.  
 
Try it yourself at: http://www.turbodriven.com/performanceturbos/matchbot/index.html .