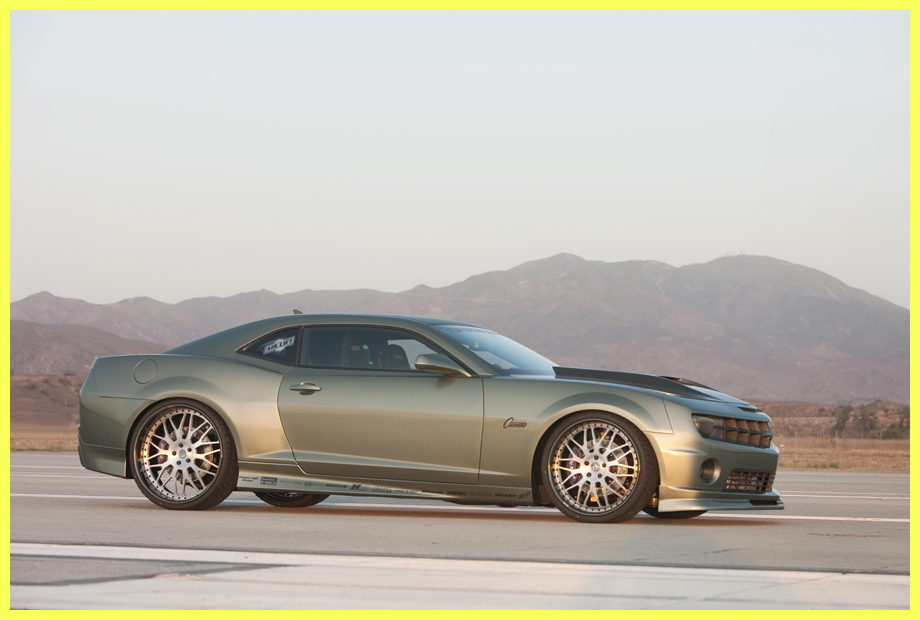 Dec. 13, 2010 (Porter, TX) - Royal Purple and Tjin Edition Roadshow recently announced that Royal Purple would be the exclusive oil supplier for the 2011 and 2012. Neil Tjin is one of the automotive industries' most influential designers, and has been involved in the sport compact market for the past 14 years.
Tjin has designed and worked on high profile vehicles and has also served as the Executive Editor of Hot Compact and Import (HCI) Magazine and B-Scene Magazine. His talents earned him the accolades of 2004 Industry Person of the Year and 2005 SEMA Person of the Year. Recent projects include a 2010 Camaro SS, Custom Road Show Chassis, 2009 Honda Fit and 1998 Nissan Skyline ER34. You can find the Tjin Edition Roadshow at the San Diego Auto Show (aftermarket) Dec. 29, 2010 – Jan. 2, 2011 and at the Grand National Roadster Show in Pomona, CA, Jan. 29-31, 2011.
Royal Purple is a manufacturer of high performance synthetic lubricants based in Porter, TX. Royal Purple's line of products is perfect for the custom car builder and enthusiast. Recommended products include: motor oil in a variety of viscosities, break in oil, Max-Gear, Synchromax - manual transmission fluid, Max ATF - automatic transmission fluid, Purple Ice - radiator additive, Max EZ - power steering fluid, and Max-Tuff - assembly lube.
If you have questions about which Royal Purple is right for your custom project or vehicle, contact our Technical Department at This email address is being protected from spambots. You need JavaScript enabled to view it..
About Royal Purple: Royal Purple manufactures synthetic products for numerous industrial and consumer needs. For more information about Royal Purple or its products, contact Royal Purple Inc., One Royal Purple Lane, Porter, TX 77365, 281-354-8600, www.royalpurple.com.