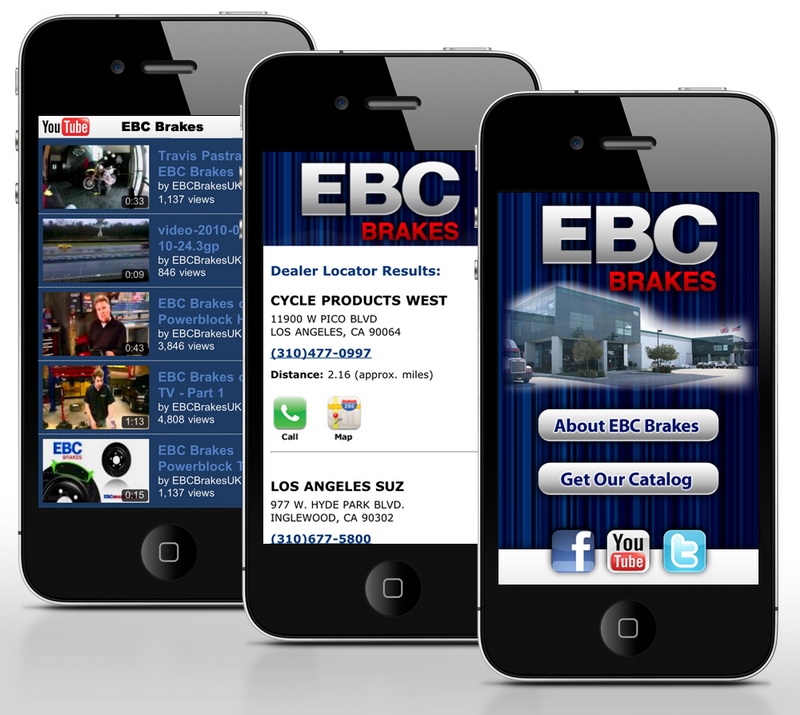 EBC Brakes Launches Ground Breaking Mobile Marketing Campaign
Los Angeles, California - Friday, April 15, 2011 – EBC Brakes, known for their cutting edge technology in brake systems, is breaking new ground in the automotive aftermarket industry this month. EBC worked with AV Web Designs to develop a cutting edge mobile campaign which incorporates Mobile QR Codes integrated with a custom Smartphone Web App for iPhone, Droid, HTC and other handheld devices.
The QR codes will be featured on packaging, print advertising and other remarkable locations. When customers scan the codes with a mobile device they will be taken directly to a Free EBC Mobile Web App.  The EBC web app allows users to easily add an icon to their homescreen, watch EBC videos, locate nearby dealers, request a catalog, order by phone with 1-touch dialing, as well as view tech specs and installation instructions for EBC's awesome products.
Using the EBC Dealer Locator on your smart phone is a breeze. You simply choose the type of dealer; Automotive or Motorcycle and enter your zip code. You are next presented with a list of authorized EBC dealers in your area. Complete contact information is shown for each dealer with easy to use links for 1-touch dialing, Website links and 1-touch GPS enabled driving directions integrated with your smart phone's GPS. You can sit back and enjoy videos powered by EBC's YouTube channel. The EBC app is also integrated with Facebook and Twitter to allow further interaction on your favorite social websites.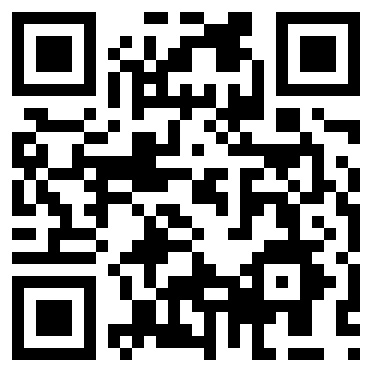 James Hallett, VP of EBC Brakes, says "EBC are always way ahead of the competition on cataloging, first to market parts and new innovations in technology, this app is just another industry first by EBC Brakes"
The EBC web app was first conceived at a chance meeting with AV Web Designs at last year's SEMA show in Las Vegas. AV Web Designs specializes in helping members of the automotive aftermarket extend promotion efforts to gain market share online.
"We knew a large number of users were currently viewing automotive websites from smart phones. Studies show the number of mobile internet users growing tremendously every quarter for the last 8 quarters. Our new web app system ensures content is provided to them in a mobile friendly format that is easy to use and takes advantage of the latest mobile technologies and trends such as QR Mobile Tagging. Our team is excited about the EBC partnership. We can't wait to see the remarkable results of this campaign." said Lee Egstrom, Founder of AV Web Designs.
Apple describes Web applications — or web apps — as follows "web apps combine the power of the Internet with the simplicity of Multi-Touch technology."
The EBC web app can be downloaded simply by visiting www.ebcbrakes.com from your smart phone or by scanning the included QR code. To add the app to your iPhone or iPod touch, tap the plus sign or arrow on the bottom of the mobile browser. Next tap "Add to Home screen." The EBC App Icon will be added to your Home screen automatically for easy, one-tap access.
For more infomation, please visit www.ebcbrakesusa.com or scan the QR code above!