Photography by Reflex
---
As car enthusiasts living in seasonal climates know, salted roads can wreak havoc on older cars. This is the case for Canadian enthusiasts as the threat of rust makes owning sporty classic and not-so-classic cult cars such as a '70s BMW 2002, a Datsun 510, a Mazda 323 GTX, or, in this case, a VW Rabbit GTI, hard work and an expensive endeavour.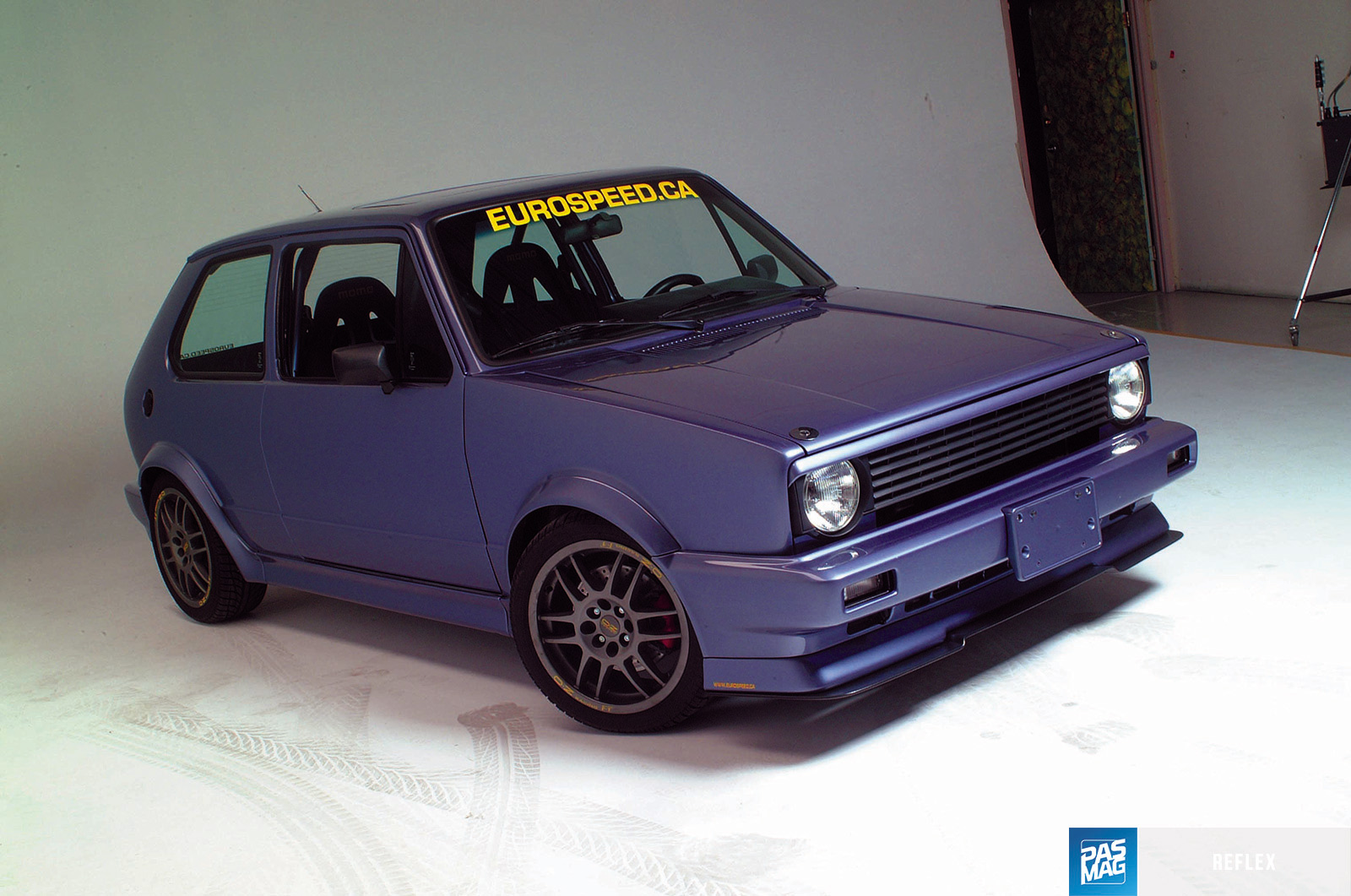 Peter Deira took on the challenge, however, and has this beauty of a 1984 Volkswagen Rabbit GTI to show for his hard work.
Taking the car completely apart and meticulously restoring the body to immaculate, rust-free status certainly wasn't easy, and was done at Valenca Auto Body.
Even though Deira was better prepared than most for the body restoration as he is an apprentice mechanic at Eurospeed Vehicle Works Inc. located in Toronto, Ont., he wisely chose to trust the pros and the results speak for themselves.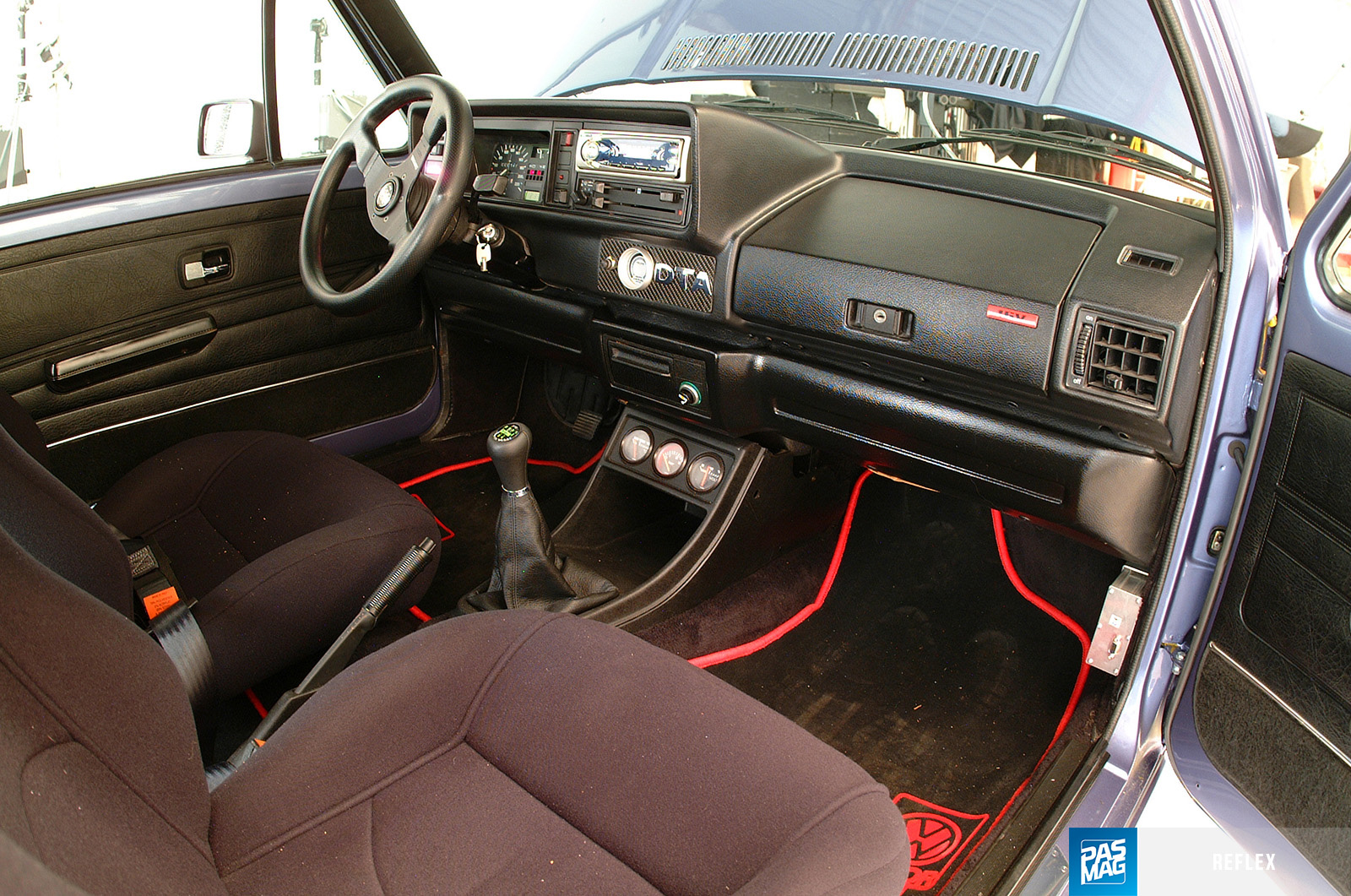 When the car was stripped of all parts and original paint, the handles, locks and side moldings were shaved, filled and smoothed for a clean European look.
The shell was then bathed in two coats of Quartz Blue Metallic, along with the body kit, which was lifted from a '91 Cabrio and supplemented by a Rieger front bumper spoiler up front, and a DTM splitter in the back.
After it dried, the taillights were chucked in favour of European pieces, while the front, square headlights also gave up their place for the commonly seen seven-inch round, old school headlights. Sitting between the new 'peepers' is a Bonrath badge-less grill.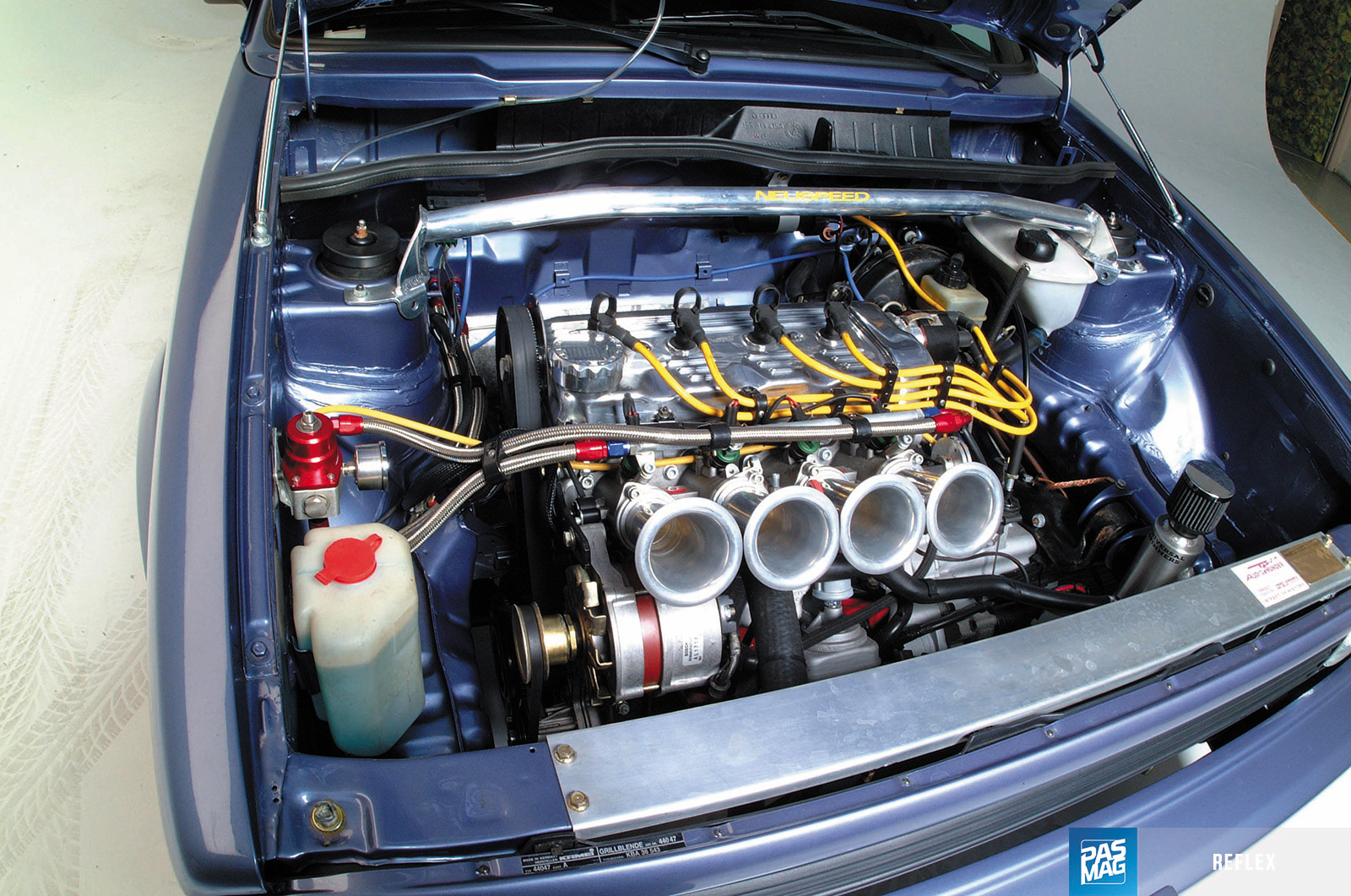 While work was being done on the shell, now sitting with a hole where the GTI's stock 1.8L 90 hp engine used to sit, Deira and friends were working on building up a more modern and powerful engine. The chosen motor was VW's much sought-after 9A 2.0L, 16-valver, making 134 hp with torque to match originally, but not anymore.
The engine was taken apart and rebuilt to original specs, with the exception of Schrick 268-degree camshafts now residing in the heads. The engine's most modern upgrade comes in the form of a DTA engine management system and huge 500cc injectors. An Aeromotive fuel pressure regulator supplies the generous amounts of gas it now needs. Supplying the necessary oxygen to supplement the fuel are four 45mm Race throttle bodies from Jenvey. Jenvey, an English outfit, supplies the British Touring Championship Cars with their products.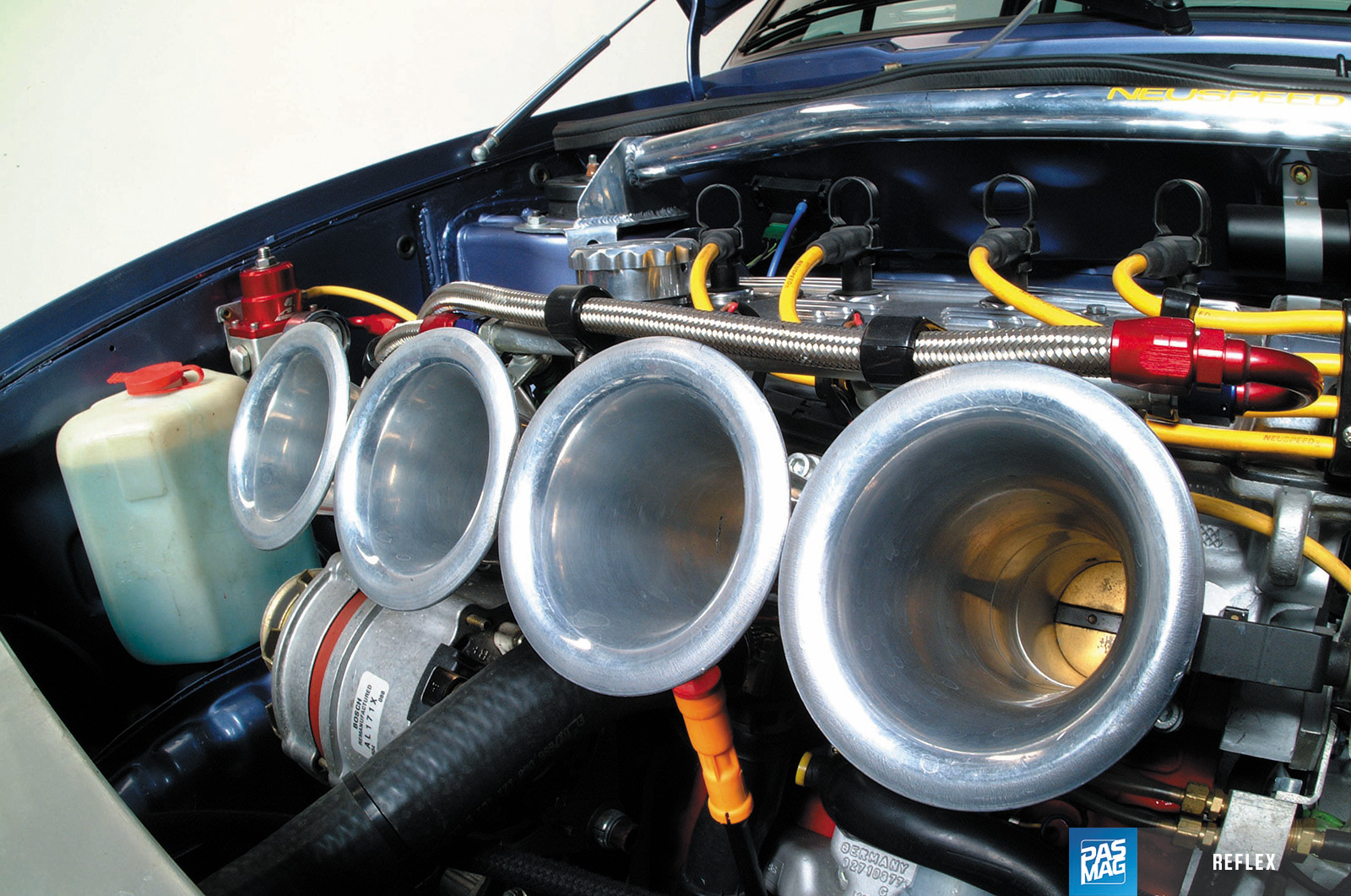 Helping the engine breathe more efficiently and boosting power output even further is a Techtonics Race header and cat-back exhaust combo. A Remus muffler caps off the latter.
This setup was dyno-tested and revealed 185 hp at the front wheels. Not bad, but Deira was shooting for 200. Nonetheless, it's probably attainable with some tuning or perhaps another bolt-on part or two.
Not having drag raced his original hot-hatch as of press time, Deira estimates the car will run in the 13s thanks to the GTI's healthy power-to-weight ratio (185 hp in a 2,100-pound car is respectable) and launch-control afforded by the DTA EMS. Furthermore, a Neuspeed clutch transfers all this power to the re-worked transmission, which now sports custom ratios and a 3.90 final drive.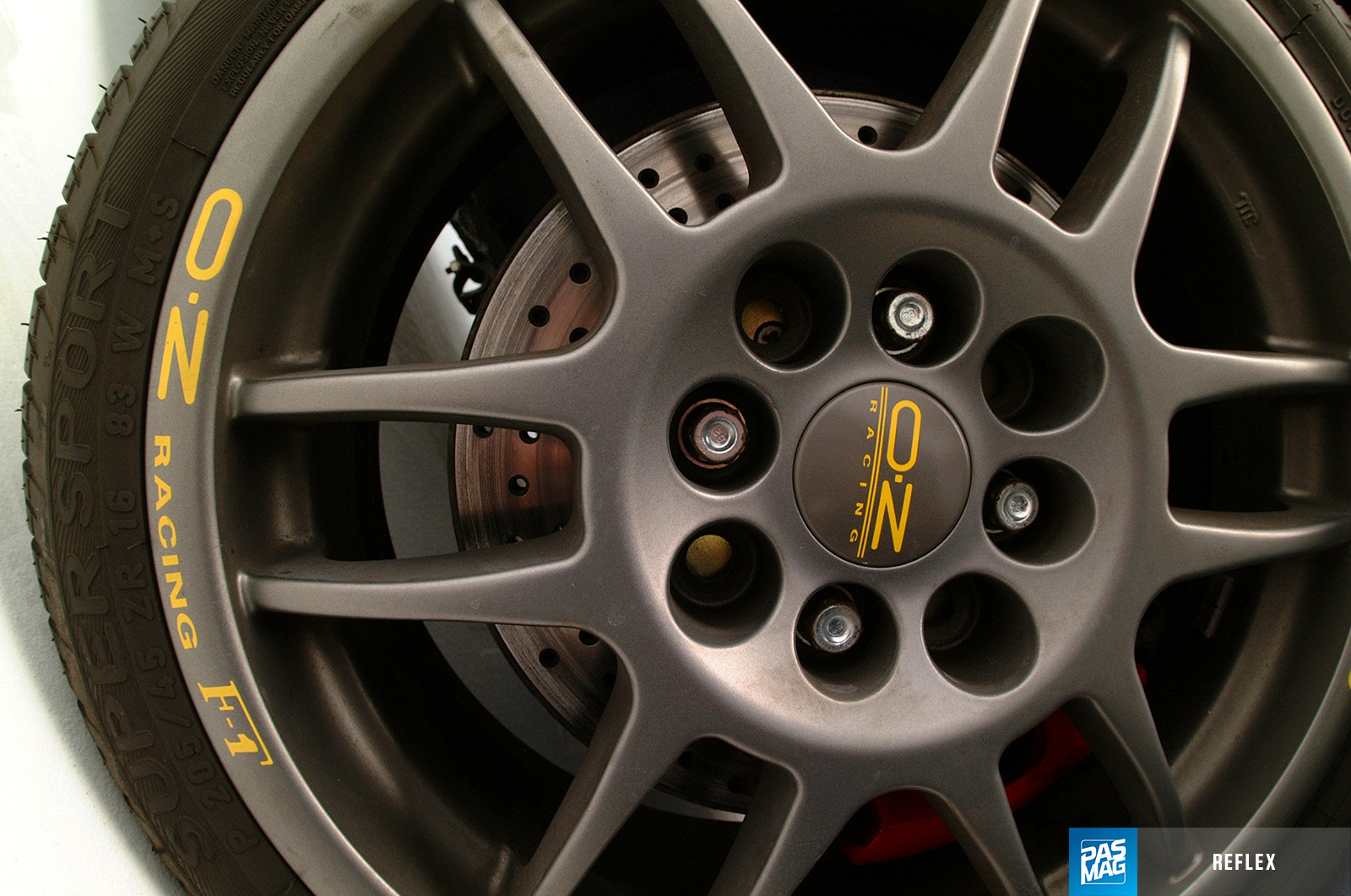 The VW's fresh muscle meant it lost the some of the balance that made it such a thrill to drive, so the suspension and brakes were also upgraded in an attempt to regain it. Suspended with Weitech coil-overs and shocks are 16-inch gunmetal OZ Racing F-1 rims shod in Pirelli P7000 tires.
Peeking out from behind the rims are disc brakes all around, even in the rear, where drums originally sat. All are cross-drilled and get the squeeze from Metal Master pads. The fronts are 11-inches in diameter and the fluid runs through stainless steel braided lines.
Stiffening up the tired chassis is a Eurospeed front strut with Eurosport bar bridges to shore up the rear suspension towers. Further attempts to stiffen the chassis come in the way of a self-fabricated, four-point roll bar lining the interior.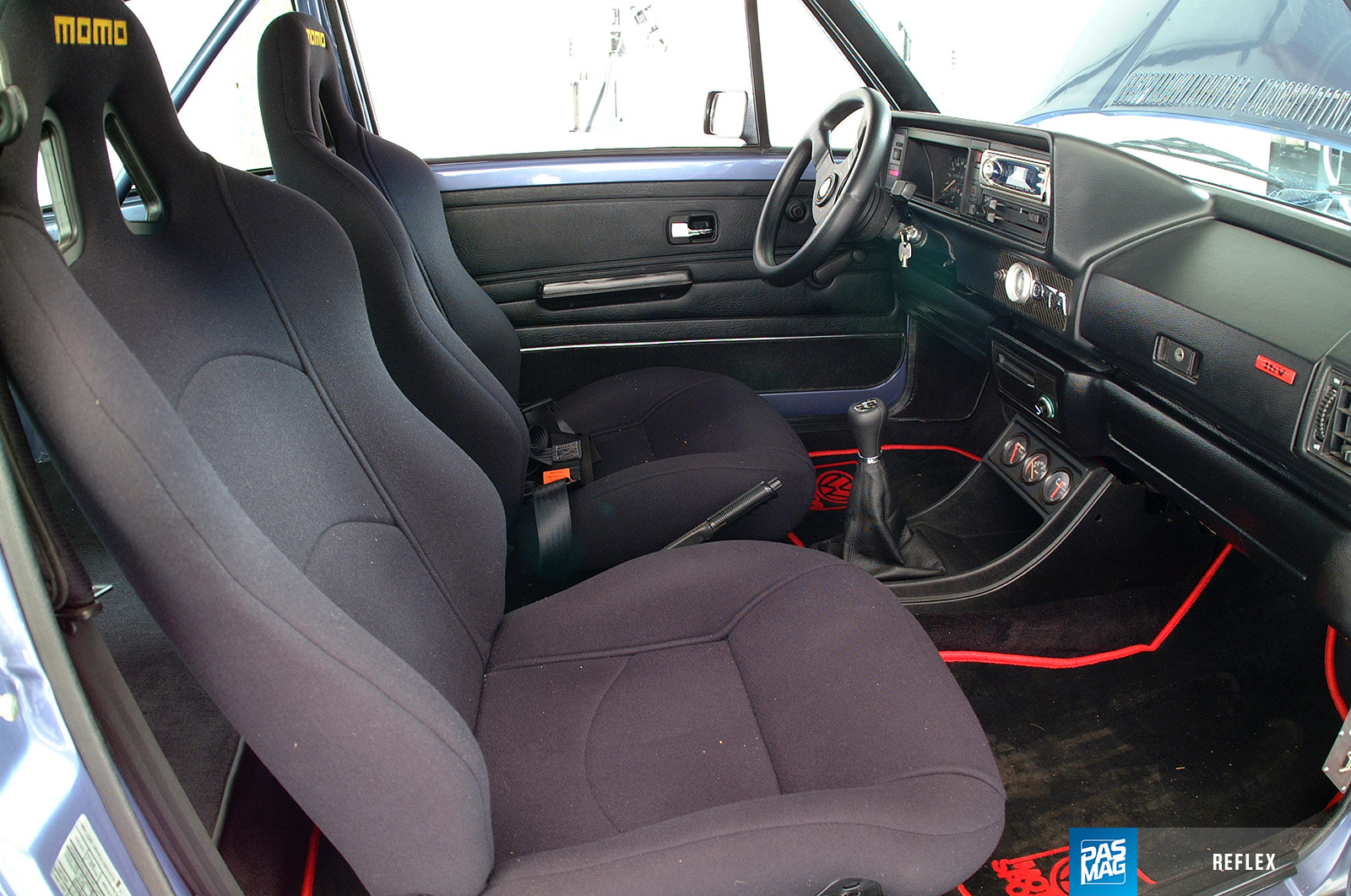 Also found in the interior is a pair of MOMO Racing seats connected to the floor on custom mounting brackets. Only the driver's chair is laced with a MOMO four-point racing harness, however.
Additionally, the dash is from a '92 Cabriolet and sits under an aftermarket power sunroof. The driver also grips a MOMO steering wheel, and with this much power in such a light car it had better be a firm grip indeed. An illuminated VW Motorsport shift knob with matching boot dresses up the cockpit further, and the center console houses the DTA controller as well as voltage, oil pressure and oil temperature gauges. The audio upgrades are short and simple: a Panasonic DF100 CD receiver is enough, at least for now.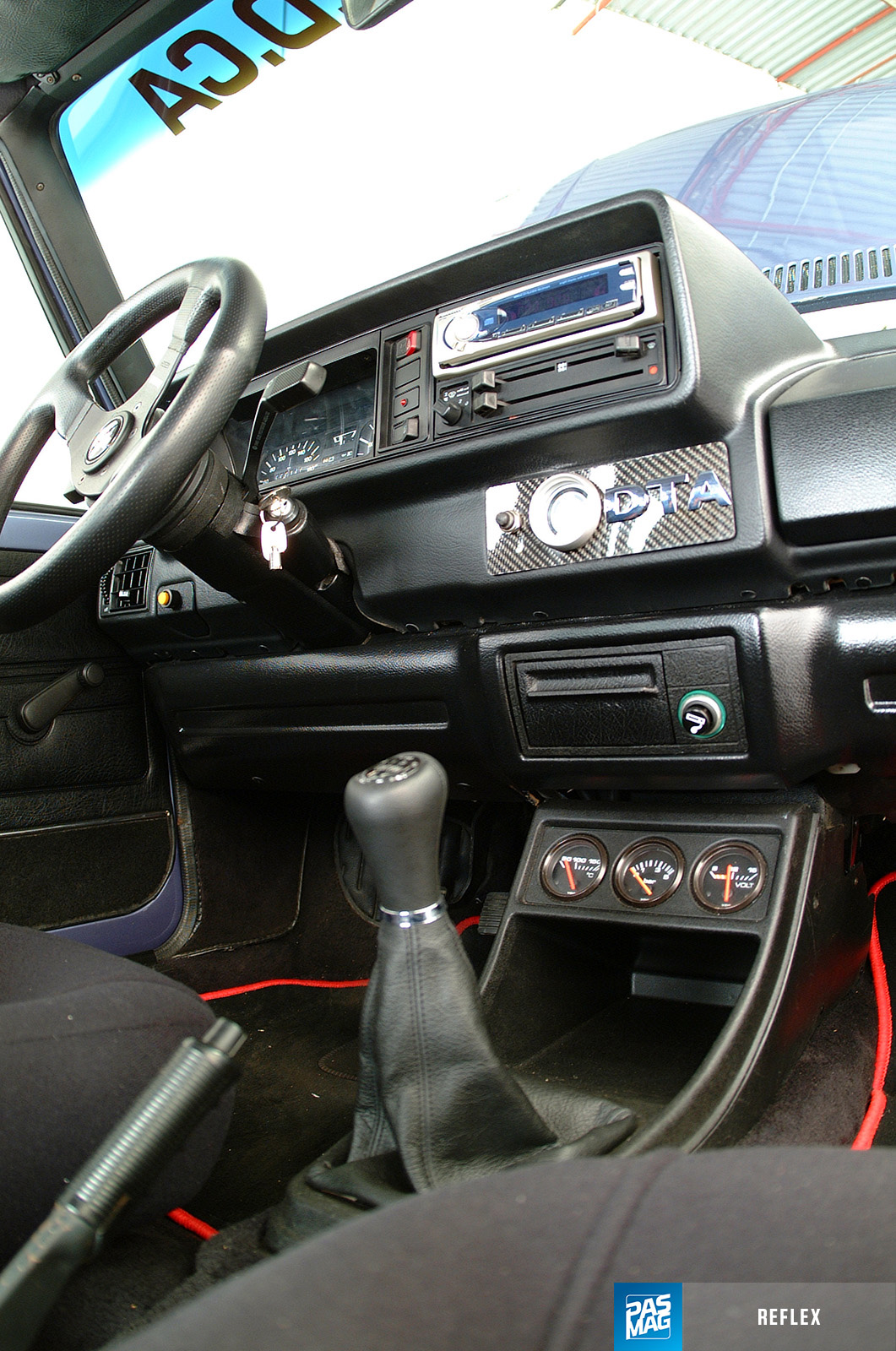 The rejuvenated Rabbit managed to bag a 'Best of Show' trophy at last year's Sport Compact Challenge held in St. Eustache, WC.
After seeing this ride, I think Deira and his friends at Eurospeed made good on their plan to build the cleanest and most sophisticated MkI GTI. Just don't let the rascally Rabbit play out in the snow and salt that are our roads come November, guys please.