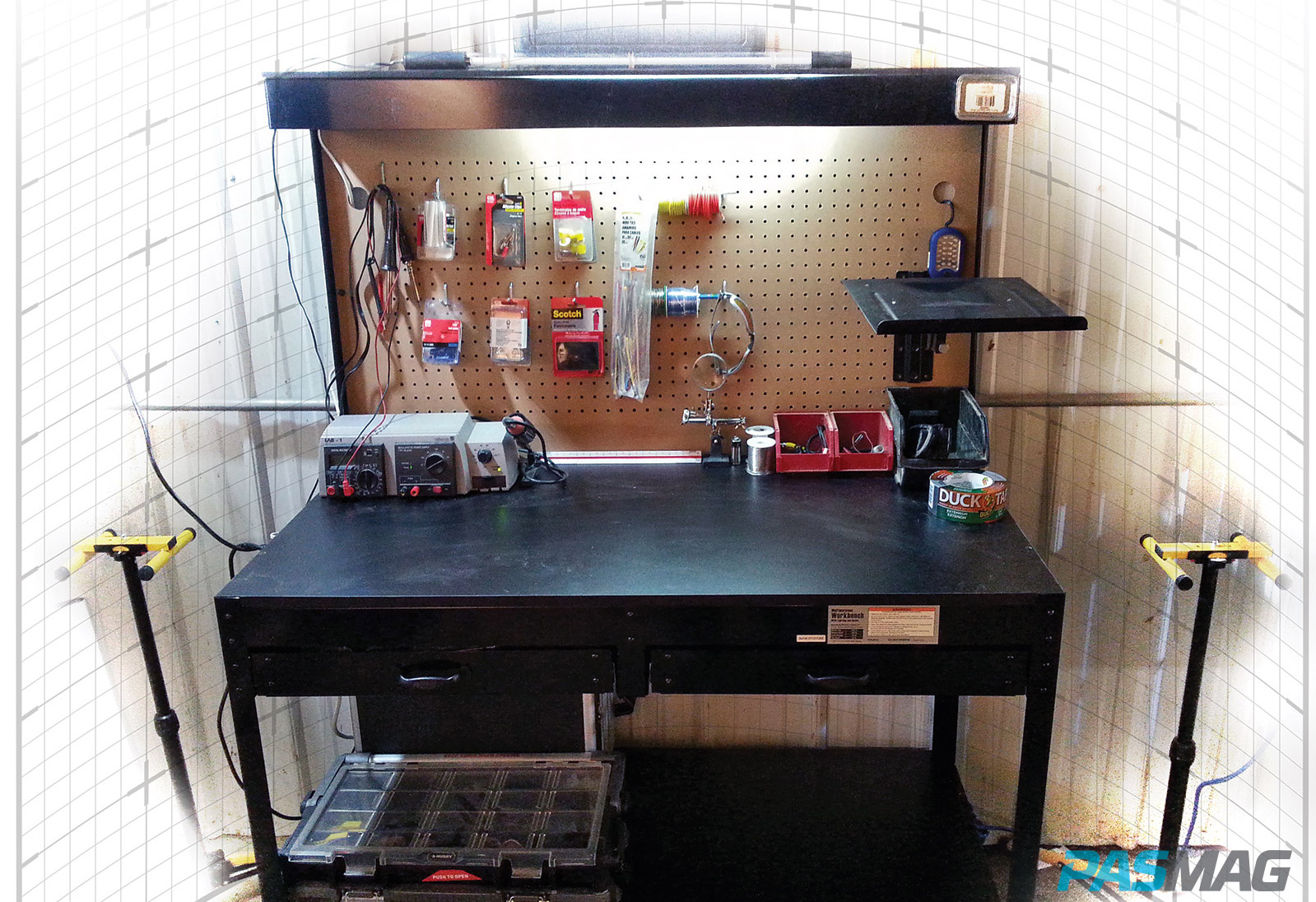 Many installers who go independent fall into the same trap of thinking they need $100,000 worth of tools and supplies to properly become independent. This normally happens to installers who start at big box stores or high-end shops where everything needed to finish a job is already on hand and arranged. I am the first to admit that I, too, fell into this trap and spent thousands of dollars on tools and so-called "installer" materials. Well, it's time to stop the madness and realize that the most important tool in your arsenal is your brain and the skills that you have acquired. In this article, I am going to list out the must-have items for all installers/fabricators, as well as where to get them.


Hand Tools (Basic Intalls)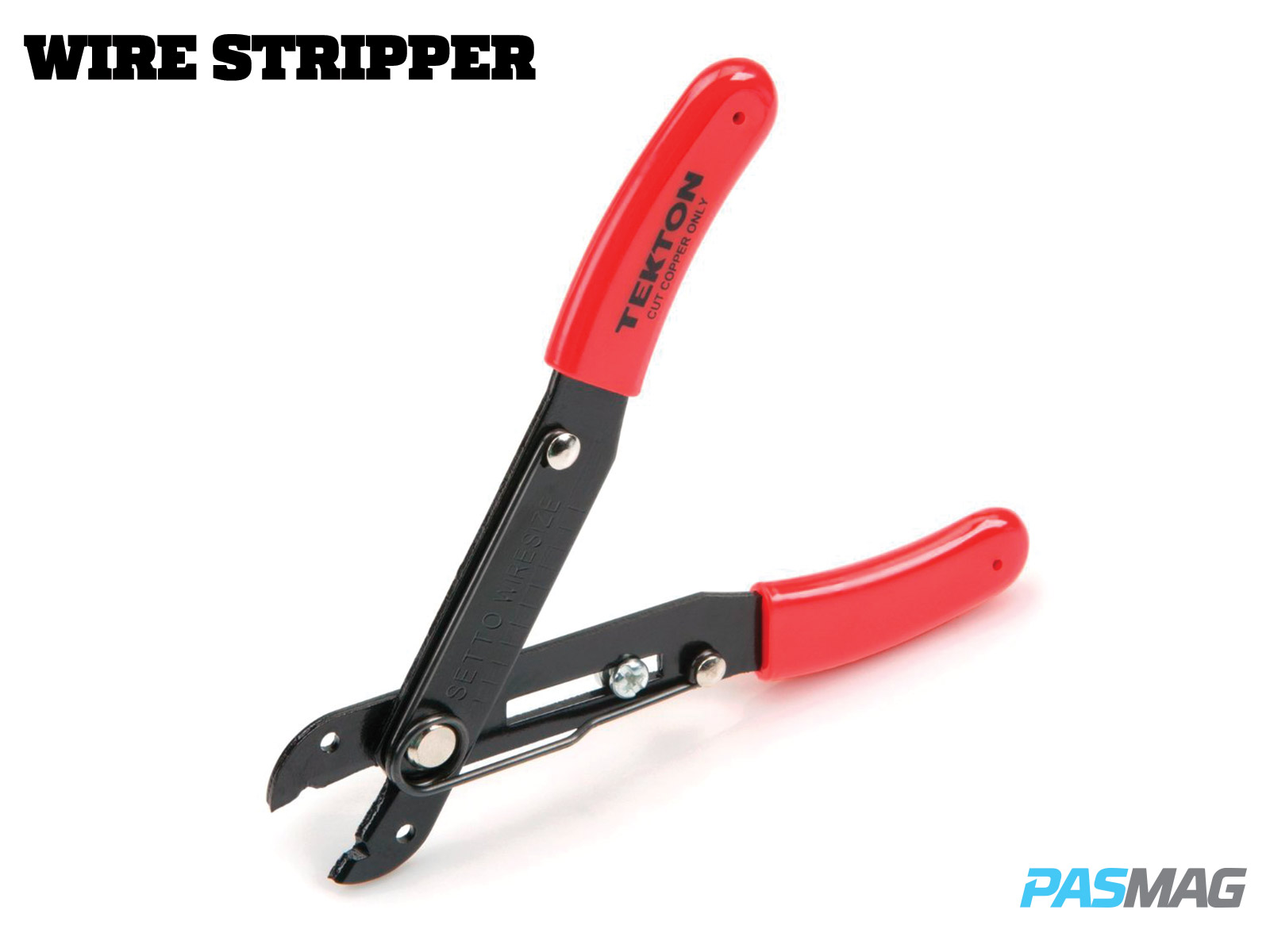 There are many different hand tools out there, but you can get away with just a select few. The following tools are absolute must-haves for any installer and the whole list can be found on Amazon for under $100.
- Crimpers (Klein)
- Wire Strippers (Tektron)
- Radio removal tools (HDE)
- Plastic pry tools (HDE)
- Star Drive screwdriver set (Tekton)
- Metric and SAE hex keys (Stanley)
- Socket set (Stanley)
- Torx bit set (ATD)
- Phillips/ standard screwdriver set (Stanley)
- Multi meter (Innova)

Power Tools (Basic Fabrication)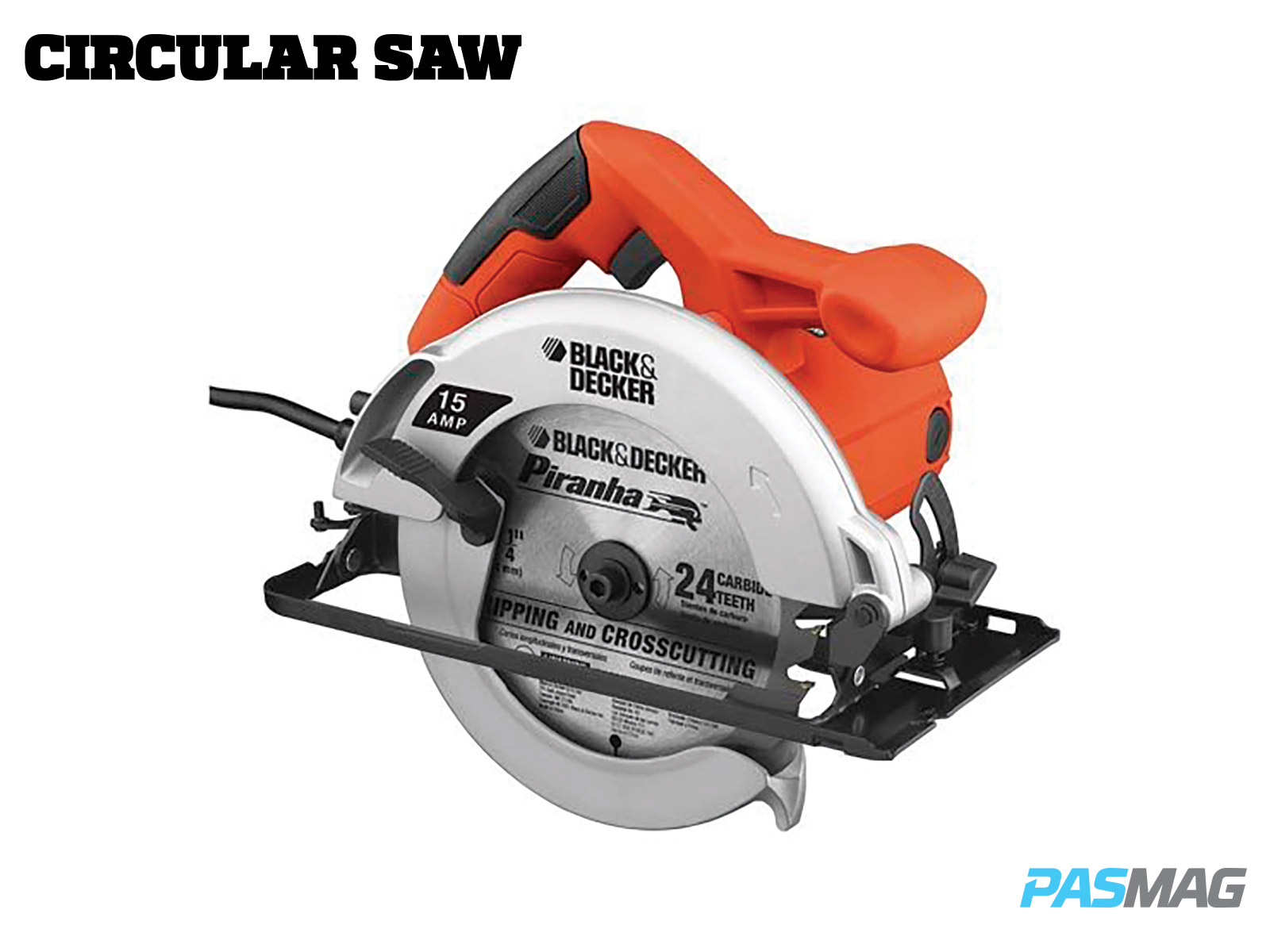 For basic fabrication, which includes building a sub box or making adapter rings, you only need a few power tools. All the tools listed below can again be found on Amazon for less than $150. Always be safe when using any power tool and wear eye protection.
- Circular saw (Black & Decker)
- Jigsaw (Black & Decker)
- Screw gun (Black & Decker)

Power Tools (Advanced Fabrication)
For any type of advanced fabricating, you will need to step into the world of the router. Routers are probably the most dangerous tool in the shop. If you don't respect it, you will get hurt. Seriously. When I used to train installers, I would make them use a jigsaw for a minimum of six months before they were even allowed to touch a router. In the world of custom fabrication, you must learn how to properly use a router to achieve some of the intricate shapes and designs you may have seen. Routers are only as good as the router bits you use with them though, so don't cheap out on them.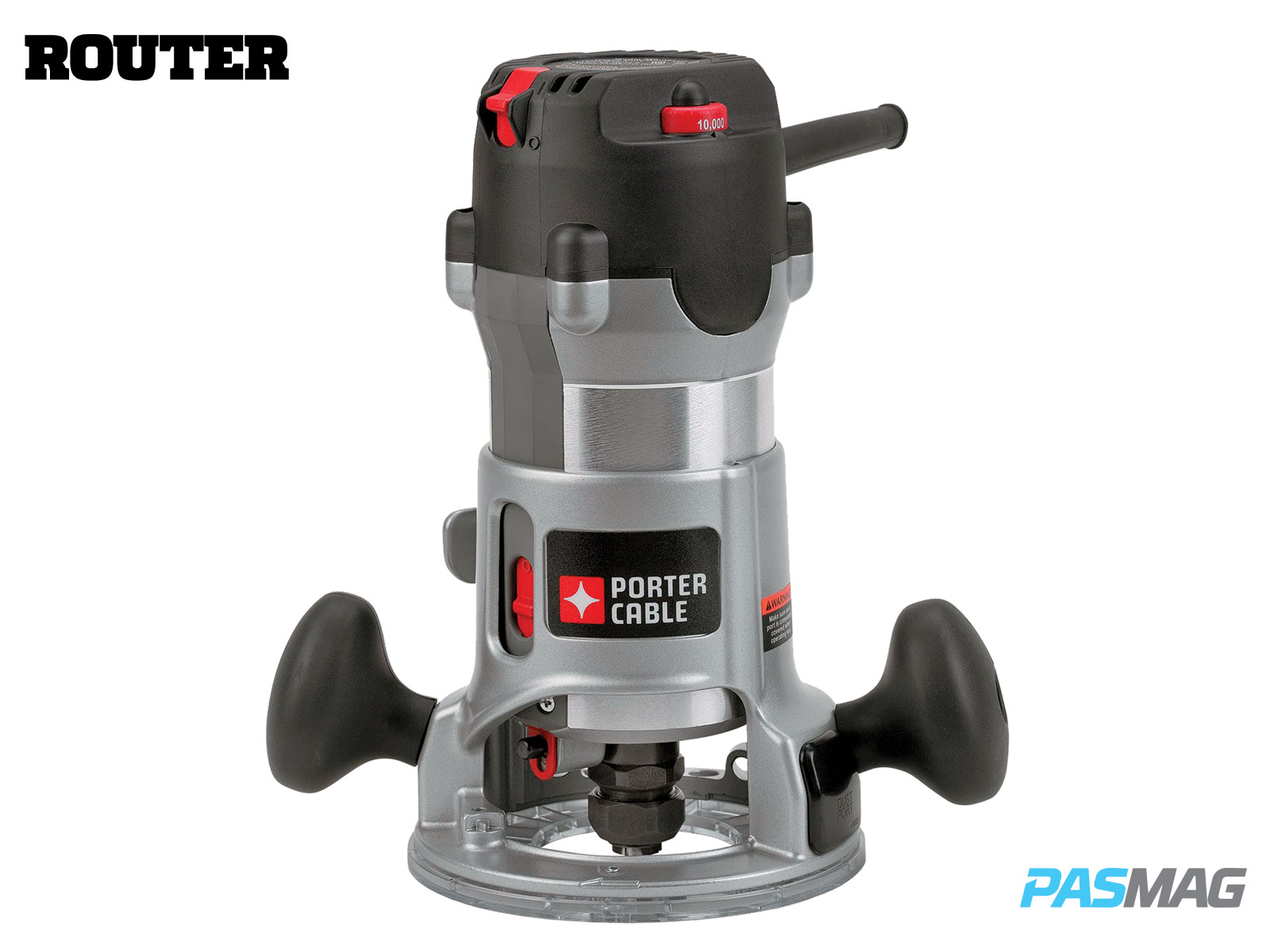 You want to pick up carbide, solid one-piece bits. If the bits are covered in paint, avoid them be- cause the paint is there to hide the weld seam where the two pieces of metal have been attached. You want a "solid one-piece bit" because it's no fun having a cheap bit separate at 15,000 RPM. As far as brands of routers, there are many to choose from, but my personal choice is Porter Cable and it can be picked up on Amazon for around $200 with another $100 for the proper bits.
- Router (Porter Cable)
- Flush trim carbide bit (Amana Tool)
- Rabbet Bit (Armana Tool)
- Corner round bit (Amana Tool)

Air Tools (Advanced Fabrication)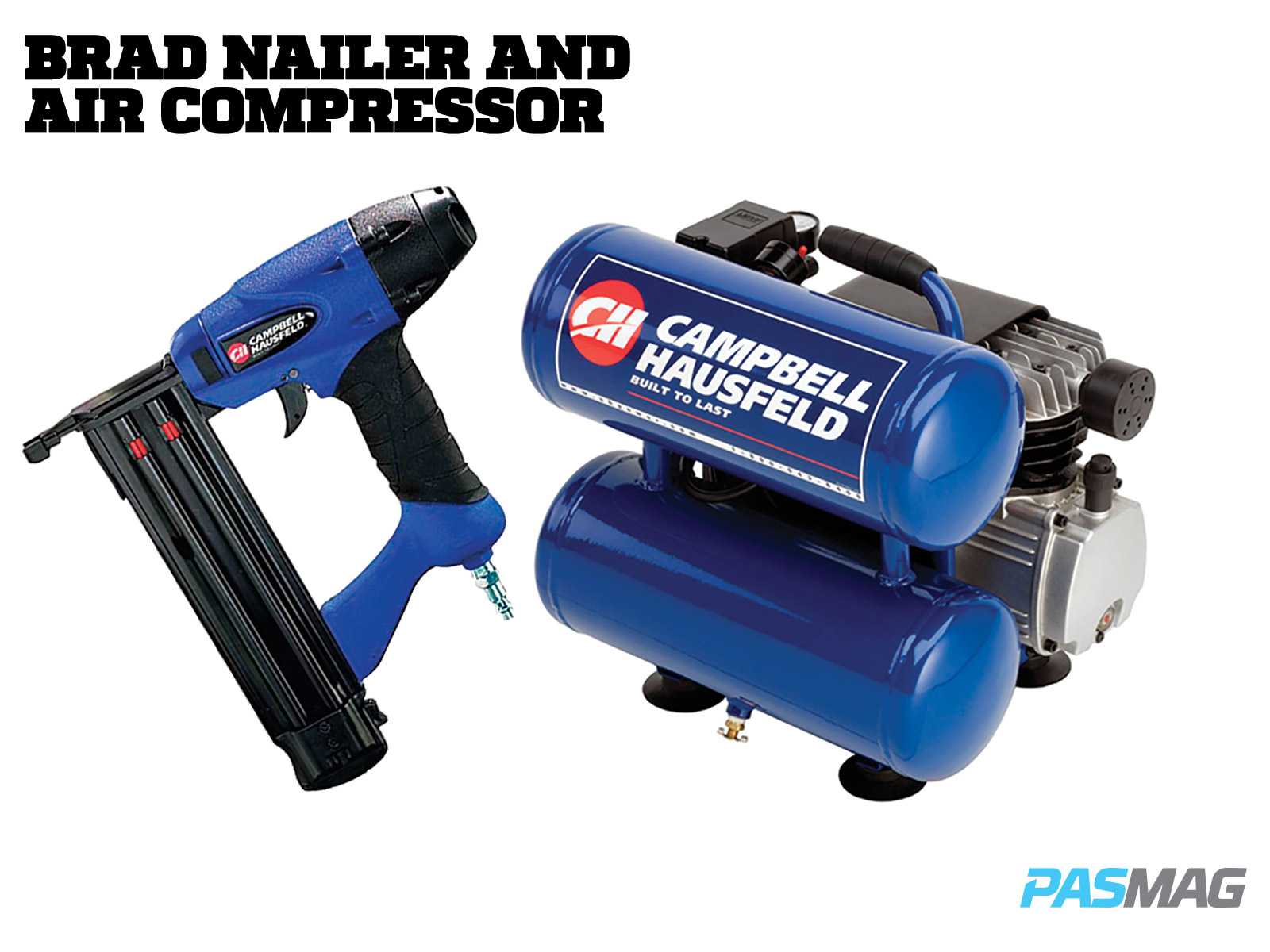 If you're using air tools, then you have either made some money from basic installs, or you have been saving your pennies. This is the final and most expensive tool setup for any fabricator because of the air compressor needed to use these tools.
Air compressors come in many makes and sizes, but don't even think about buying the cheapest one you can find, or you will be doomed to spend hours trying to sand the smallest of projects because you have to stop every 30 seconds and wait for your compressor to catch up. The air compressor is where you want to spend big money. If you do that, the compressor will take care of you for many years to come.
I personally have had mine for over 12 years now. You can pick up your air tools and fittings on Amazon, but I would suggest heading to Sears, Home Depot, or your local hardware store to buy the air compressor and plan on spending at least $1,000 by the time you get the compressor, lubrication kit, water catch and fittings. The following air tools can be picked up on Amazon.com for around $500, not including the needed accessories and attachments.
- Brad nailer (Campbell Housfeld)
- Upholstery stapler (Fasco)
- Three-inch mini random orbital sander (Chicago Pneumatic)
- Angled air die grinder (Chicago Pneumatic)
That concludes the list of tools required to do everything from basic to advanced jobs, and while I know some of you may be questioning the brand choices, you have to remember that you have to start somewhere.
Once you have established yourself, you can spend some money and move up to the next level, but for now, all of these tools will get anybody started. If you were to add up the list, including all of the advanced fabrication tools, you would see that we are just under $2,500. Now factor in a shop vacuum and the wood to build your worktables, and you have built yourself a decent workshop for $3,000.
For the continuation of how to set up your workshop like a boss, visit PASMAG.com/WorkshopSetup101.