Just as in any hobby or sport, there are those that are above average and fall into the category of being extreme. In the world of car audio those extremes can be found on the competitive circuit. These circuits are run by many different organizations, and it seems like more and more keep popping up.
Back when I first got into car audio, there were really only three major organizations: DB Drag, IASCA and USACi. IASCA. USACi had sound quality classes, which is a another way of saying perfect sonic reproduction and the feel of being at the live concert while sitting in the car listening to the music. I was drawn more to the barbaric style of DB Drag, which is pretty much insanely loud bass. Nothing above 80 Hz could be played and some of the cars were so powerful, you would literally die if you sat inside it while it burped.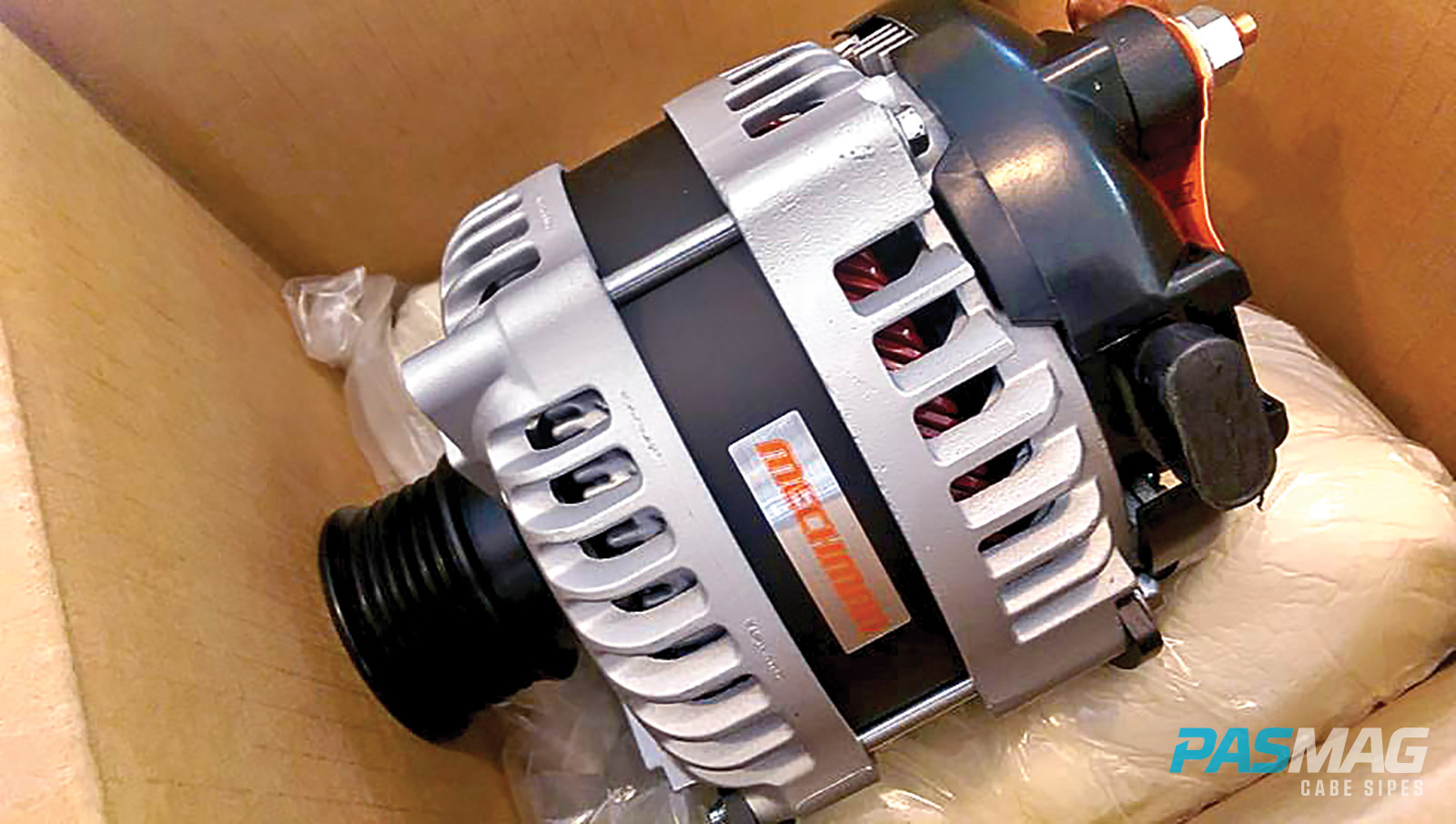 Let me clarify. Basically, you build a monster sound system that can produce huge amounts of sound pressure levels (SPL) in a short three-second burst of bass. That burst of bass you play is called a "burp." I know it sounds stupid, but once the bug bites you it's hard to shake, which is why after 15 years of not competing, I am getting back into the lanes. Now, I have looked at what people are building these days and the tricks they are doing to try and achieve the highest SPL, but I did pretty good back in the day with my formula and style of building, so I will continue along that path with this build.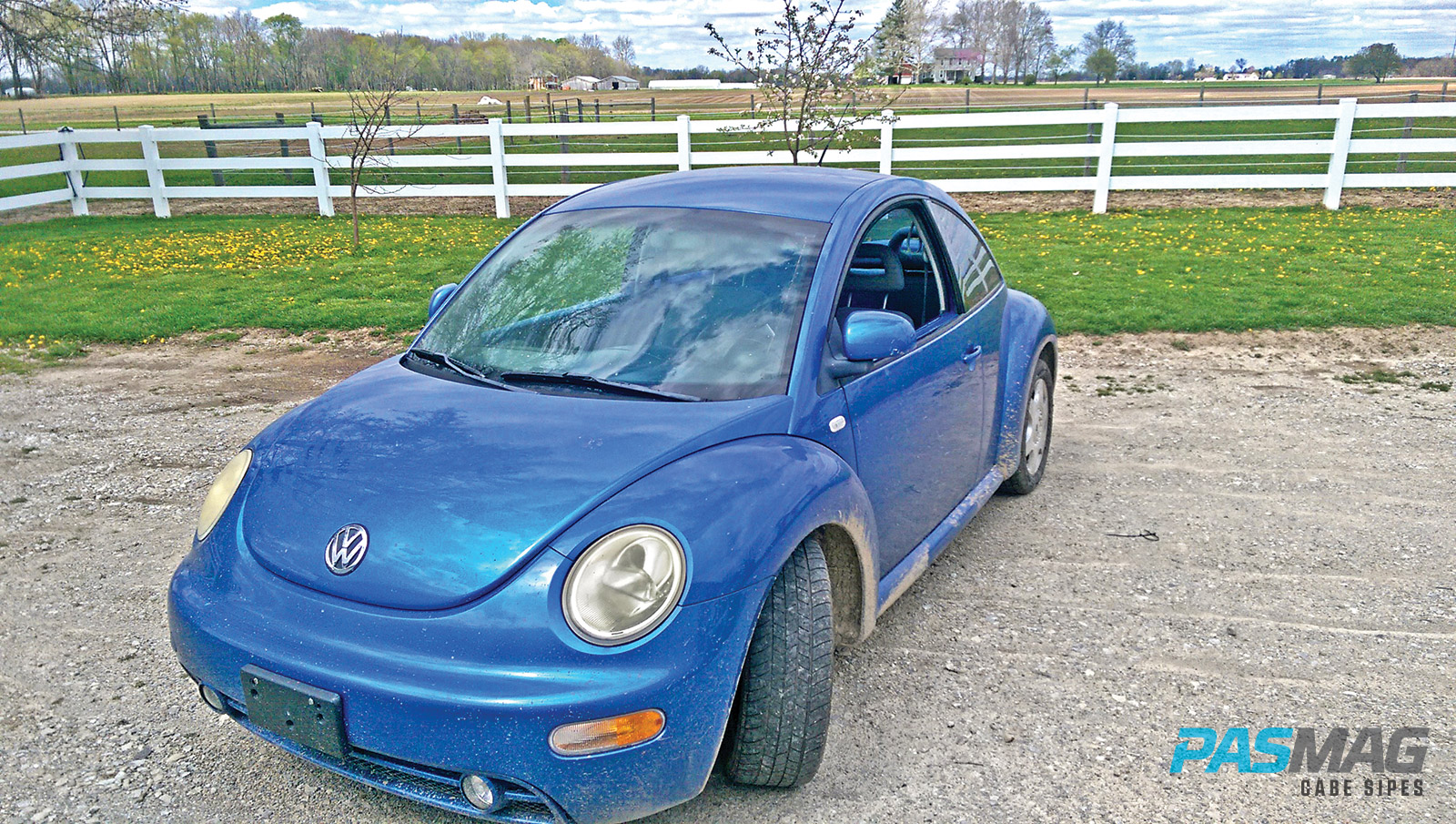 I have chosen a 1999 VW Beetle for my build. Why? Well, it sure isn't for the cool factor, but more to do with the fact I have never seen one compete and the structural strength of the curved body has me intrigued. It has been proven that the half-arch design of the Beetle is one of the strongest ever made in the automotive world. One of the issues you run into with extremely high SPL vehicles is that the glass and vehicle itself will actually flex. This may be really cool to look at and may even give you some bragging points, but every vibration that car is showing is energy you are losing at the mic. So, to have a vehicle that will not fl ex under the immense pressure will result in higher SPL numbers. Also, the mic placement in DB Drags is on the passenger side of the windshield, so if I can manipulate the base wave to ride that curved roof line down into the dash, I should be able to produce some serious numbers.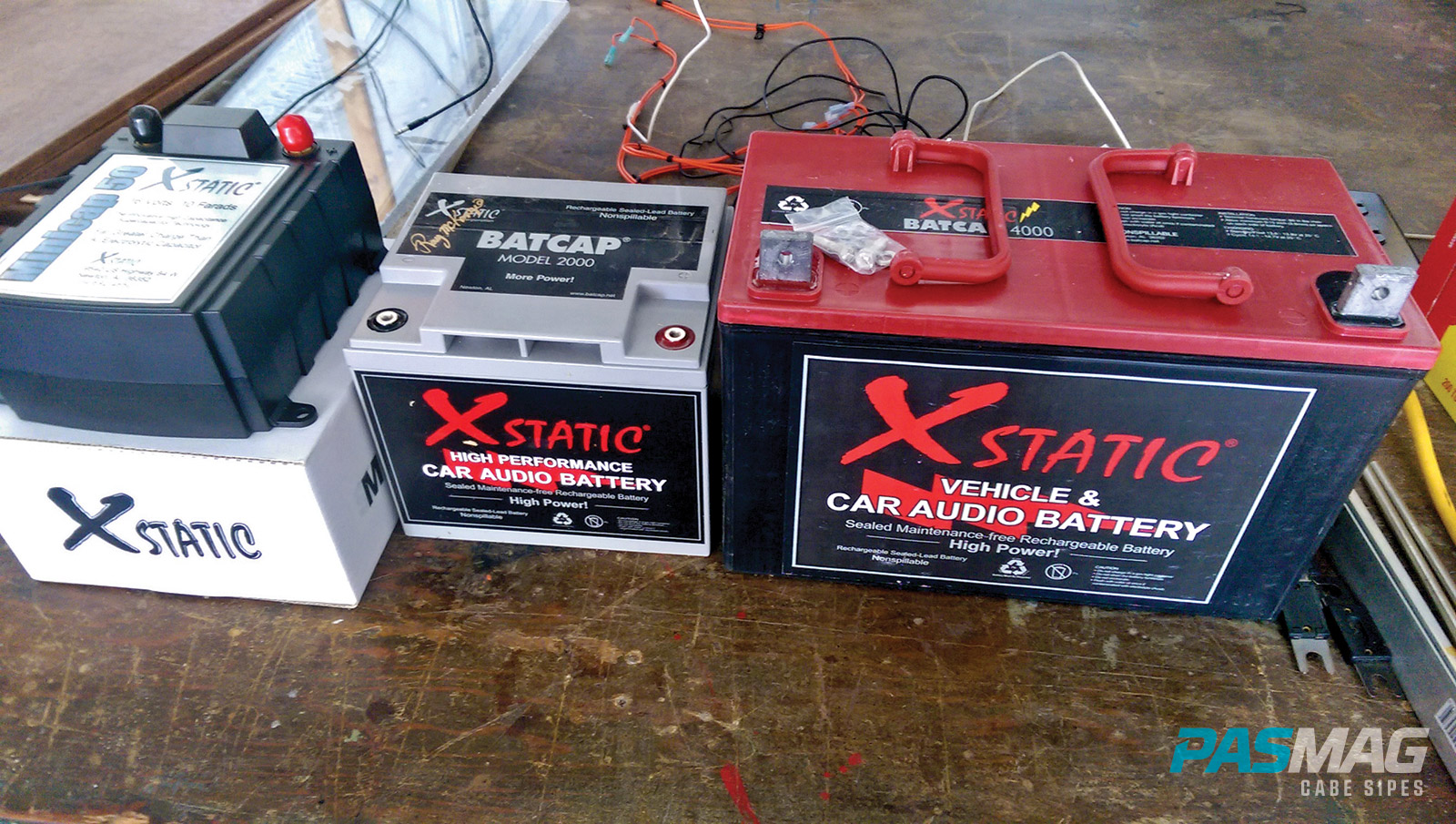 The vehicle is one thing, but what about equipment? In comes JR from RE Audio and, with his recommendation, I end up with an RE Audio MT 18-inch subwoofer and the RE MT Everest 10K amplifier. This amplifier draws up to 500 amps of current and the sub needs at least nine cubic feet of airspace to play. I am looking at a VW Beetle, so needless to say the back seats are going to have to go and the electrical system will need to be beefed up. I can remove the back seats by myself, but for the electrical bits, I called up Mechman Alternators and Xstatic batteries. The guys at Mechman have built me a 400-amp alternator that dropped right in like a dream and was bolted up in 15 minutes. Xstatic set me up with a Model 2000 battery for under the hood and a Model 4000 for the rear, as well as a 16-volt, 10-farad capacitor. After a full day of wiring and over 50 feet of zero-gauge power and 50 feet of zero-gauge ground, the Beetle was hot and ready for an amplifier and some signal.
For the head unit, I've chosen a Sony MEX-BT5100 because of its cool SongPal app feature. Normally you would need to build an umbilical cord that goes from the car to a radio outside the car so you can control the volume and play/pause while you're in the lanes. With the Sony, I can control the head unit remotely via my phone or tablet through the app, which is linked by NFC and Bluetooth. So far it has worked flawlessly and I have control of the head unit up to 50 feet away from the car.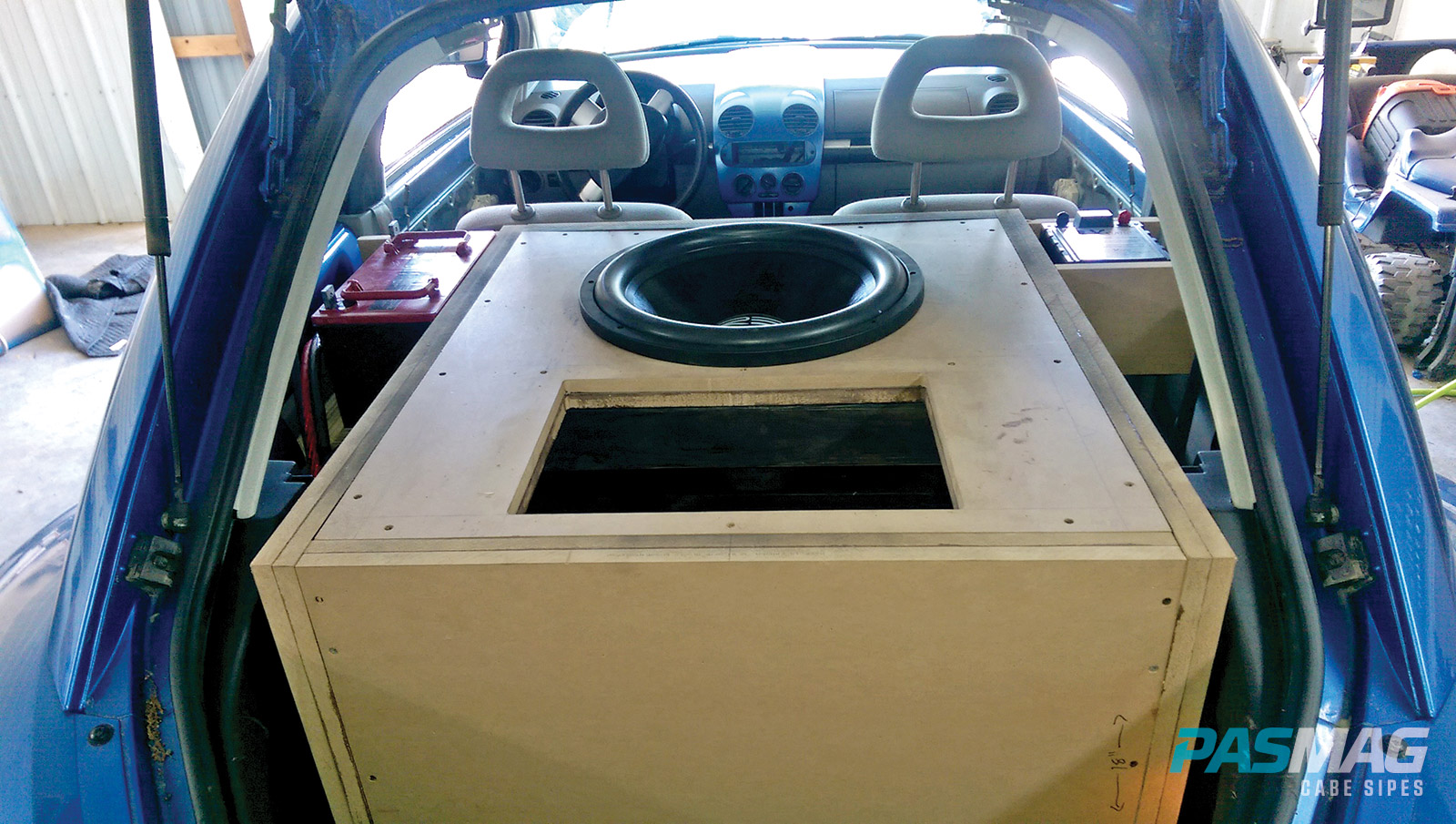 As of this writing, I am about two hours away from being able to meter the car, but I have tested the electrical system and it is beast! I am at 15.4 volts under the hood and have over 540 amps of current on tap. My goal is to hit 155+ dB in the Super Street No Wall category, so keep your eyes on the DB Drag website and look for my scores starting in June of the 2015 season.