Adam Delgadillo is a 29 year old photographer from Corpus Christi, TX. Delgadillo is a humble and laid back individual. "I'm outgoing, respectful and can get along with pretty much anyone." Delgadillo has a burning passion for photography and loves every aspect of it from automotive to portraits, to beauty and landscape. Currently, Delgadillo drives a 1986 Mazda RX7 and loves the unique rotary engine, design and exhaust tone.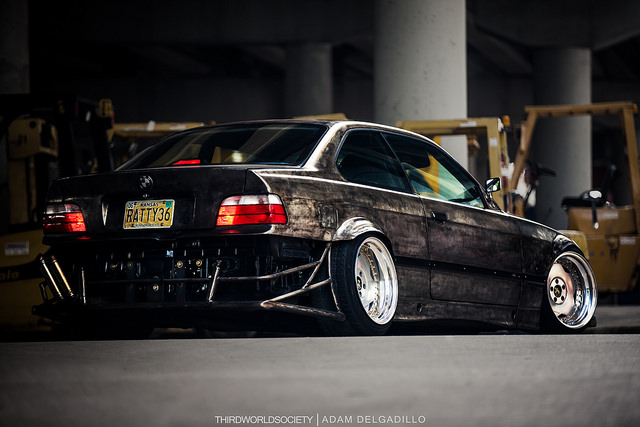 ---
ESSENTIALS
Photographer: Adam Delgadillo
Company: Adam Delgadillo Photography
Location: Corpus Christi, TX
Vehicle: 1986 Mazda RX-7
SOCIAL
Facebook: Adam Delgadillo Photography
Instagram: @oadam7
Twitter: @adamsphotogrphy
Website: Flickr
INTERVIEW
Where are you from?
I'm originally from Chicago, IL. I moved down to Corpus Christi, TX many years ago and I have lived down here since.
Did you go to school to study writing/photography/videography?
Digital graphics and animation course, video editing course. Photography I & II, Photojournalism.
How did you get into photography?
In high school I took a digital graphics and animation course. First introduced me to a camera. Shortly after, I visited family in Chicago. My Uncle gave me his Canon AE-1 35 mm film camera with a Vivitar flash. Over time I fell in love with photography.
How long have you been a photographer?
Four years
How would you describe your style?
I aim for a clean and sharp photo with nothing overly distracting that takes away from the subject.
What equipment and software do you use?
I first started off with a Canon AE-1 film camera. I learned using that to Canons digital line and have stuck with Canon ever since. For my lighting equipment I do my best to research and find which product will be able to suit my needs for various different shoots. Below is my equipment list.
Canon 5D Mark III
Canon 60D back up body
Canon 16-35 2.8 L II
Canon 70-200 2.8L II
Canon 50 1.8
Canon 40 2.8
Canon 100 Macro 2.8
Yongnou speed lights x4
Alien bees studio lights x2
Alien bees ring flash x1
External power source
Where is your favorite location to shoot pictures?
I like places that are offer open with plenty of sky. I love to shoot utilizing a sunrise, sunset or golden hour times.
Are you a Mac or PC user?
PC
What has been your most memorable assignment?
One of my favorite events that Ive covered the past few years is Wekfest in Houston. The pre-meet is beyond packed with automotive enthusiasts, amazing builds and a great atmosphere.
What would you say to other enthusiast photographers out there who aspire to become a great photographer?
I would tell that person aspiring to be a great photographer, don't give up. If its a passion you won't stop. shoot anything and everything. Find your style and evolve it in time as you grow. Don't be afraid to fail or take bad photos. Its how you learn and grow.
---
PHOTO GALLERY