If you're serious about pounding out bass, then you already know you want a no-compromise, truly high-performance subwoofer that can handle the abuse it's likely to see on a typical Saturday night.
Well, this is the reason Pioneer created the D series of subwoofers. Pioneer calls these woofers "Forceful, Deep, and Defined," and if you are a fan of strong bass, the D subwoofer could be just the woofer you're looking for. The D subwoofers are available in 10- or 12-inch diameters and feature either dual two-ohm or dual four-ohm voice coil configurations. For this review, we're going to put the TS-D12D2 through its paces here in the lab and see how it stacks up.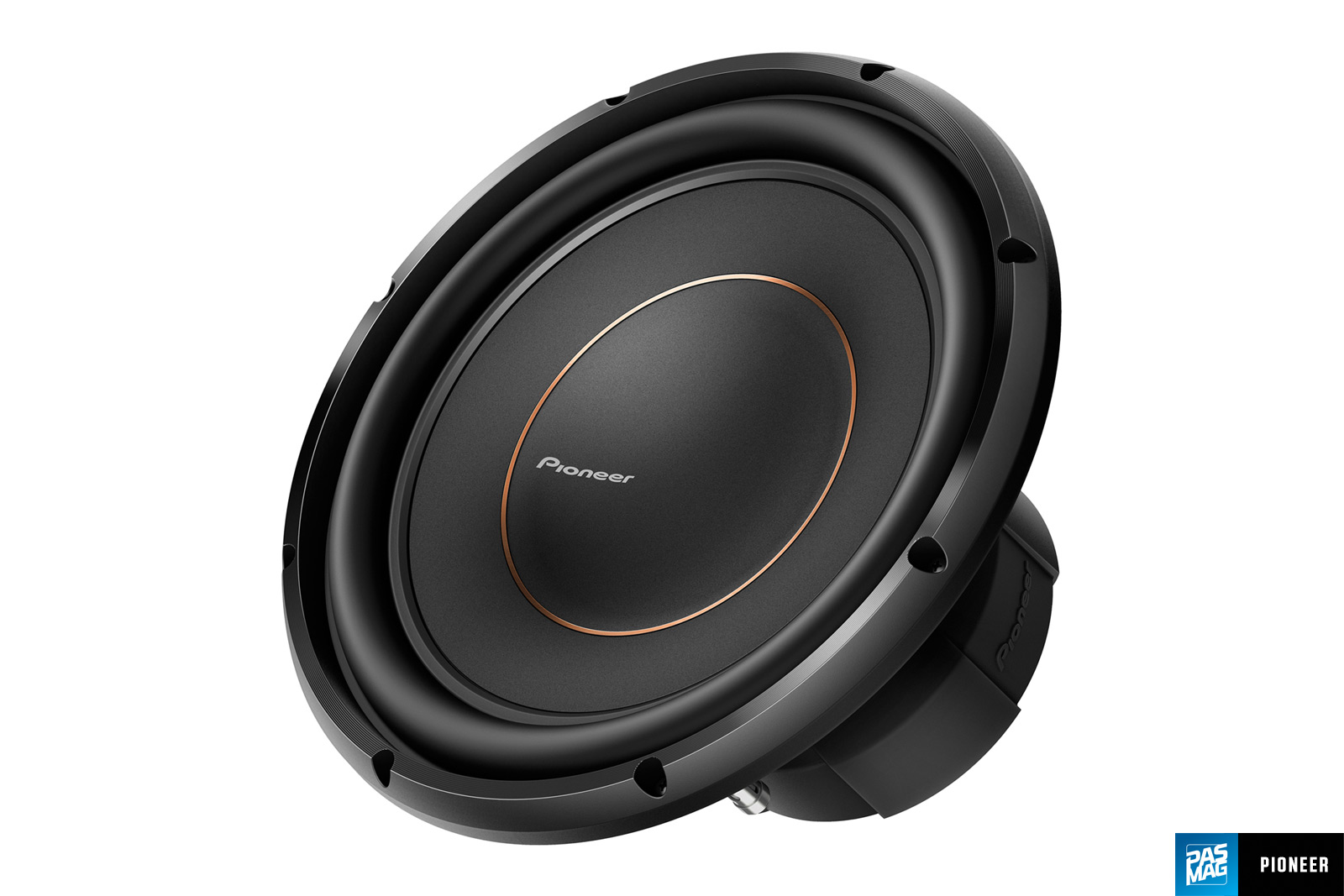 FEATURES
The TS-D12D2 is a good looking, nicely finished product. The cone is made from Aramid fiber interlaced injection molded polypropylene and has a smooth concave shape. The basket structure is heavy gauge stamped steel, and retains a 74-ounce double-stacked magnetic motor assembly. A molded rubber boot covers the magnet for cosmetic appeal. An injection molded ABS trim ring adds visual appeal and nicely trims out the front side when installed.
The large magnet structure drives the four-layer copper voice coil, which is wound on an aluminum former to dissipate heat efficiently. To aid the cooling process, the TS-D12D2 is also engineered with a vented pole piece, providing cooling air flow to the voice coil. Excursion is controlled by a butyl rubber surround and a meta-aramid fiber spider. By introducing the aramid fiber into the cone and spider via a computer-aided manufacturing process, Pioneer greatly improves the strength and rigidity of the components without adding unwanted mass.
Electrical connections are completed via nickel-plated, spring-loaded terminals that are generously sized and will accept 10-gauge wire easily.
LISTENING
When it came time to listen to the TS-D12D2, I consulted the owner's manual and found that Pioneer recommends either a sealed or vented enclosure, sized near one cubic foot. With that in mind, I chose to do my testing in an enclosure that comes in at 1.24 cubic feet, after the displacement of the woofer is subtracted. I chose this enclosure because it is designed to be used in sealer or vented modes, and it would simplify my testing.
I began with the sealed enclosure and about 500 watts of good, clean power into the four-ohm load I made by wiring the dual coils in series. In this configuration, the woofer exhibited real "authority" in the output. I played a wide variety of music, from Donald Fagen to the Philadelphia Symphony Orchestra, and the TS-D12D2 woofer performs admirably, no matter the tune, revealing excellent low extension and very good cone control. The brilliant bass line in Thom Rotellas Friends sounds tight, musical and exceptionally well defined, which pretty much describes to overall sound character of the woofer in a sealed box.
Then I switched to the vented type of enclosure, and the character of the woofer changed just as you'd expect. One important note when using a vented enclosure is to make sure you have a properly tuned subsonic filter on the amplifier. This ensures the woofer does not "unload" below the enclosure's tuned frequency, which in my case was 36 Hz.
A little of the very low frequency extension was missing, but the output was louder in general and had a musical punchy characteristic. This is exactly what the fans of vented enclosures are looking for, and the Pioneer woofer doesn't disappoint. During the vented session, I noted that extended bass notes, like those heard in Billy Idol's Prodigal Son or Bachman-Turner Overdrive's Not Fragile, were reproduced with serious authority. Another thing I liked about the Pioneer woofer was the lack of unwanted higher frequency output, which many times requires very steep crossover filters or lower crossover frequencies to remove. With the TS-D12D2, I could set the amp's second order filter to 100 Hz without excessive high frequency output. This lack of high frequency "steering" is instrumental in getting the woofer to sound more like it's coming out of your windshield than from behind you, and improves the overall sound of a system.
ON THE BENCH
After an overnight cool down, the next morning I moved the woofer into the lab and measured the parameters and impedance curves using my Klippel R&D system. As expected from Pioneer, my measurements were very close to their published specifications and did indeed indicate the woofer could be used in either sealed or vented systems, leaving the preference to the individual owner's taste.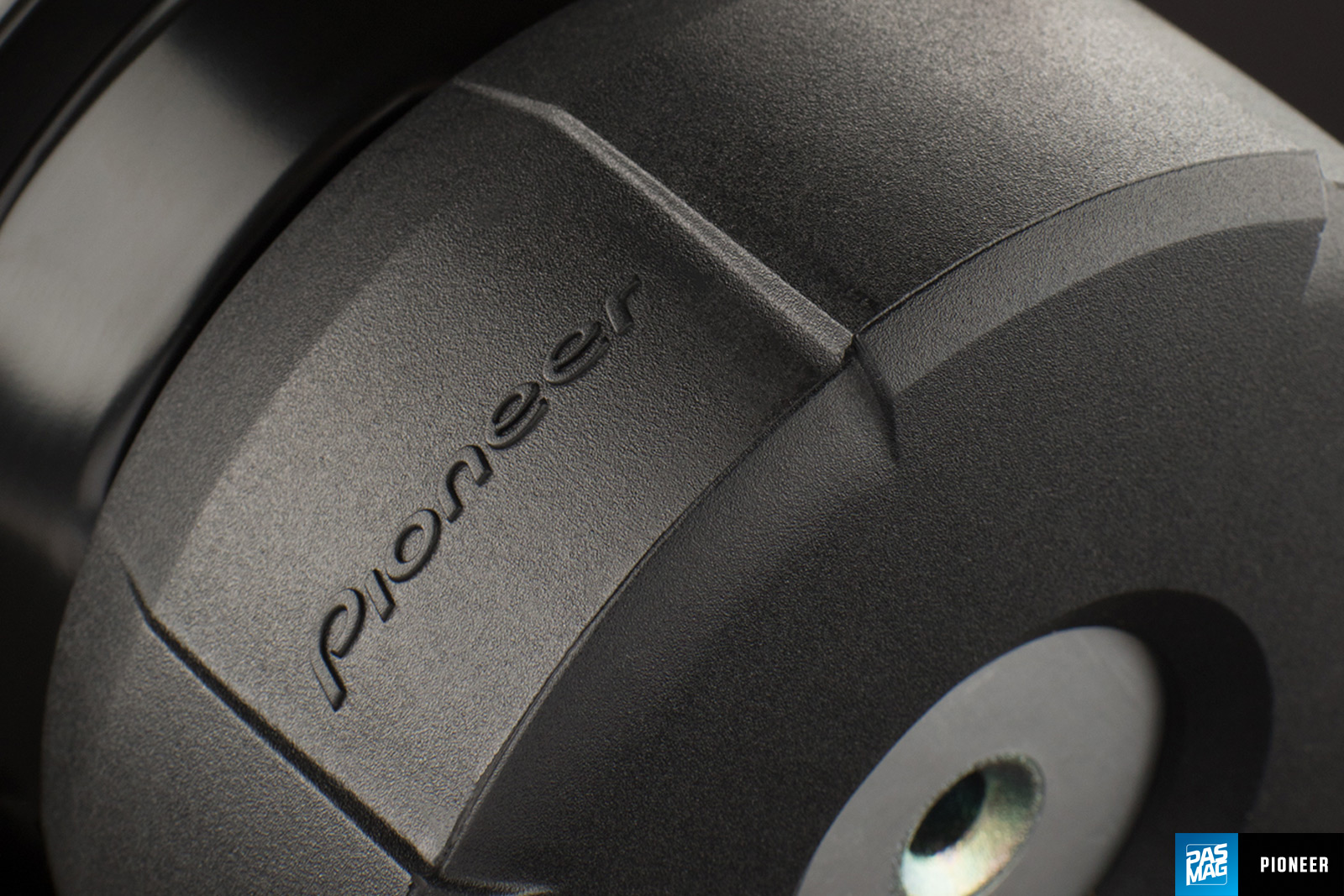 QUICK TECH SPECS
Power Handling: 600 Watts RMS / 2000 Watts "Peak"
Frequency Range: 30-800 Hz
Sensitivity: 86.2 dB/SPL @ 1.0W
Nominal Impedance: (2) 2 ohm coils
Preferred Application: 0.8 to 1.2 cubic foot enclosures
CONCLUSION
The folks at Pioneer deserve to be commended for the incredible value these D-Series woofers offer. Whether you are looking for a sealed or vented system, or whether you have 100 or 600 watts of power, the same woofer can work for you. With one or two of these babies in your ride, you'll have all the "Forceful, Deep, and Defined" bass you'll ever need!
Measured Thiele-Small Parameters – via Klippel R&D Analyzer
FOOTNOTE: Although Mms/Mmd should not change significantly regardless of coil wiring configuration. For some reason, even after re-measuring the woofer, the Klippel analyzer's data showed an unexplained difference. I'm very comfortable with anyone simply using the Mms and Mmd from the series data set when designing an enclosure. – Garry
For more information, go to www.pioneerelectronics.com, Twitter, Instagram, Facebook and/or YouTube.