If you're a fan of sound quality competitions, or simply a car audiophile, you recognize the name Hybrid Audio Technologies. This relatively new company has quickly garnered a reputation for products that deliver excellent sonic performance, and the brand can be found in many of the current top SQ competition vehicles.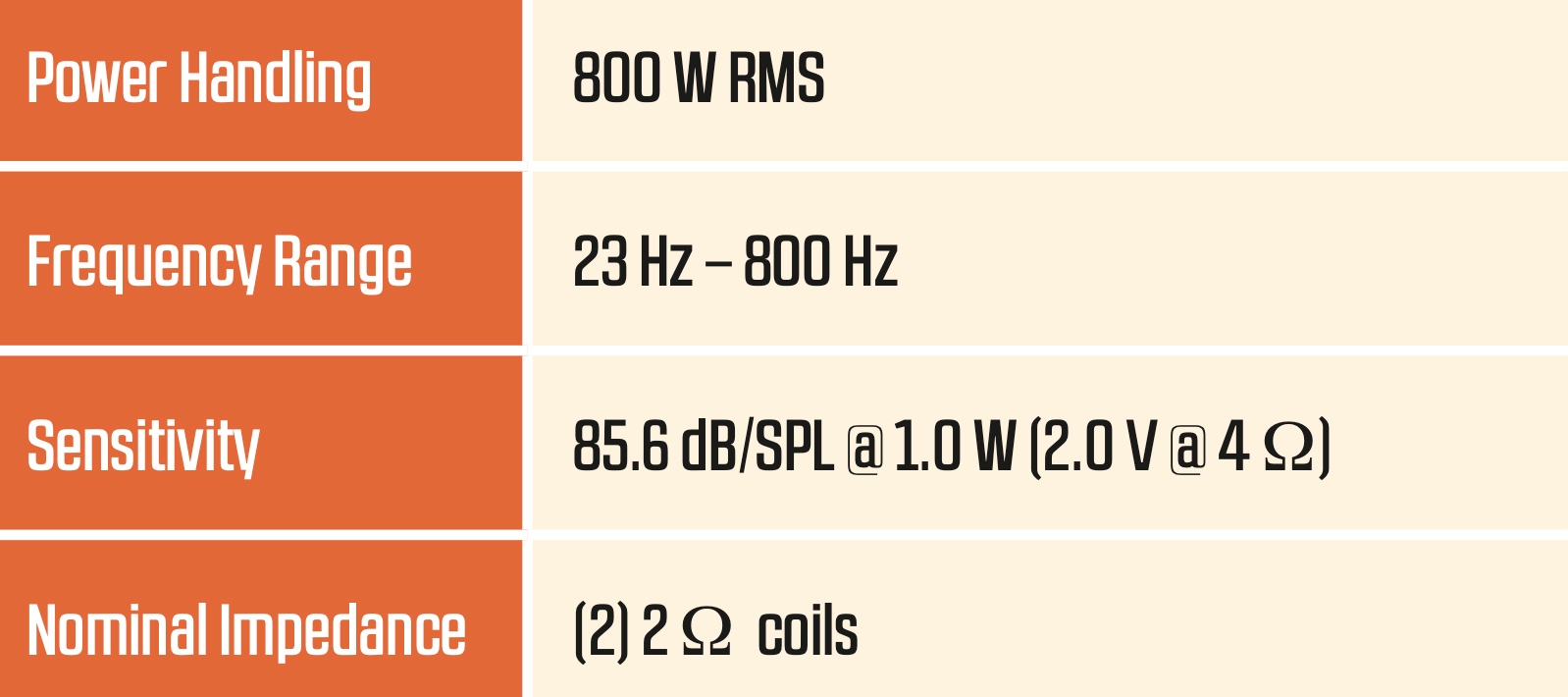 Beginning with a variety of high quality component and coaxial speakers, then a series of Imagine subwoofers, the company developed a high-end series of subwoofers to complement their high performance full range systems. After roughly 18 months of work, the new Clarus series of subwoofers is the result.
Originally developed in eight, 10 and 12-inch sizes, the company listened to overwhelming demand from enthusiasts and dealers and now have added a 15-inch woofer to the line. Best of all, they sent us an example to play with and share our findings with you, our loyal readers.
The Clarus C15SW D2 woofer is designed as a low distortion, low inductance and sound quality-oriented woofer, capable of accommodating a wide range of enclosures. This big woofer will undoubtedly bring some serious authority to your system without compromising the sound quality the brand is known for. The biggest Clarus woofer has a suggested retail price of $799.99.
FEATURES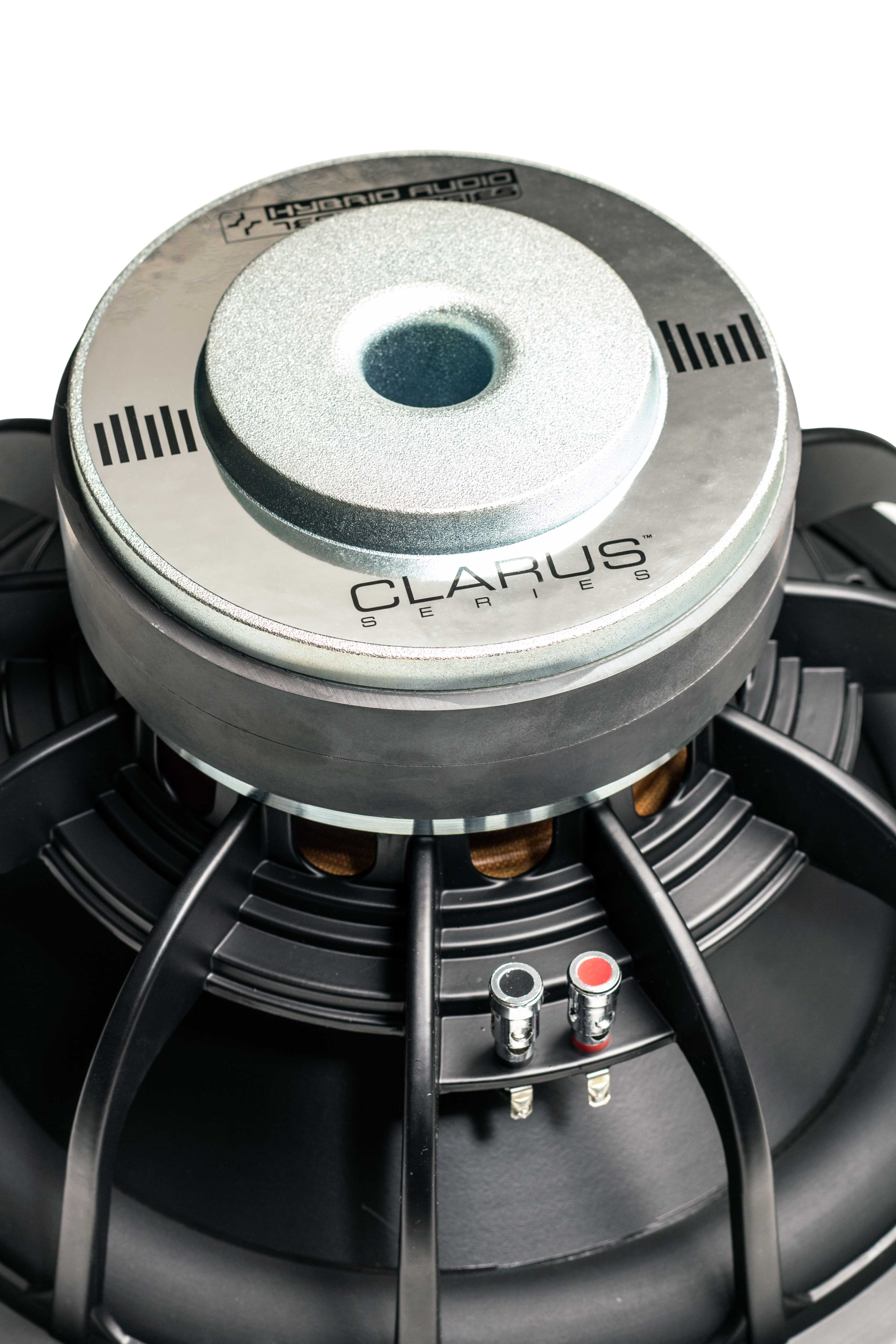 Our 15-inch sample sported a pair of two ohm voice coils, and the woofer is also available in a dual four ohm configuration. As with all the Clarus woofers, the C15SW is built around a heavy duty, low resonance cast aluminum basket finished in black powder-coat.
To keep thermals under control, the basket venting below the spider provides good air transfer around the voice coil. The spider is made from a 90/10 cotton/Nomex blend, with a low viscosity phenolic applied for precisely the proper amount of compliance.
Assisting the spider in controlling woofer compliance is a proprietary, custom tooled inverted-roll butyl rubber surround. In addition to the proven stability and toughness of butyl, the design claims to improve damping of spurious vibrations, and allows for a closer fitted grille. Cone material is polypropylene, chosen primarily for its inherent strength, low mass and resistance to the elements. Electrical connections are made of sturdy nickel plated spring terminals, which are very clearly marked for polarity.
Transferring the electrical current to the voice coils, tinsel leads are bonded directly to the voice coil former and then stitched to the spider, thus eliminating the possibility of lead slap. This technique also eliminates the often troublesome technique of running the wires through the cone and compromising its structural integrity. Powering all of this technology is a three-inch copper clad aluminum voice coil, wound on a Kapton former. The result is a lightweight, low inductance, yet high power handling assembly.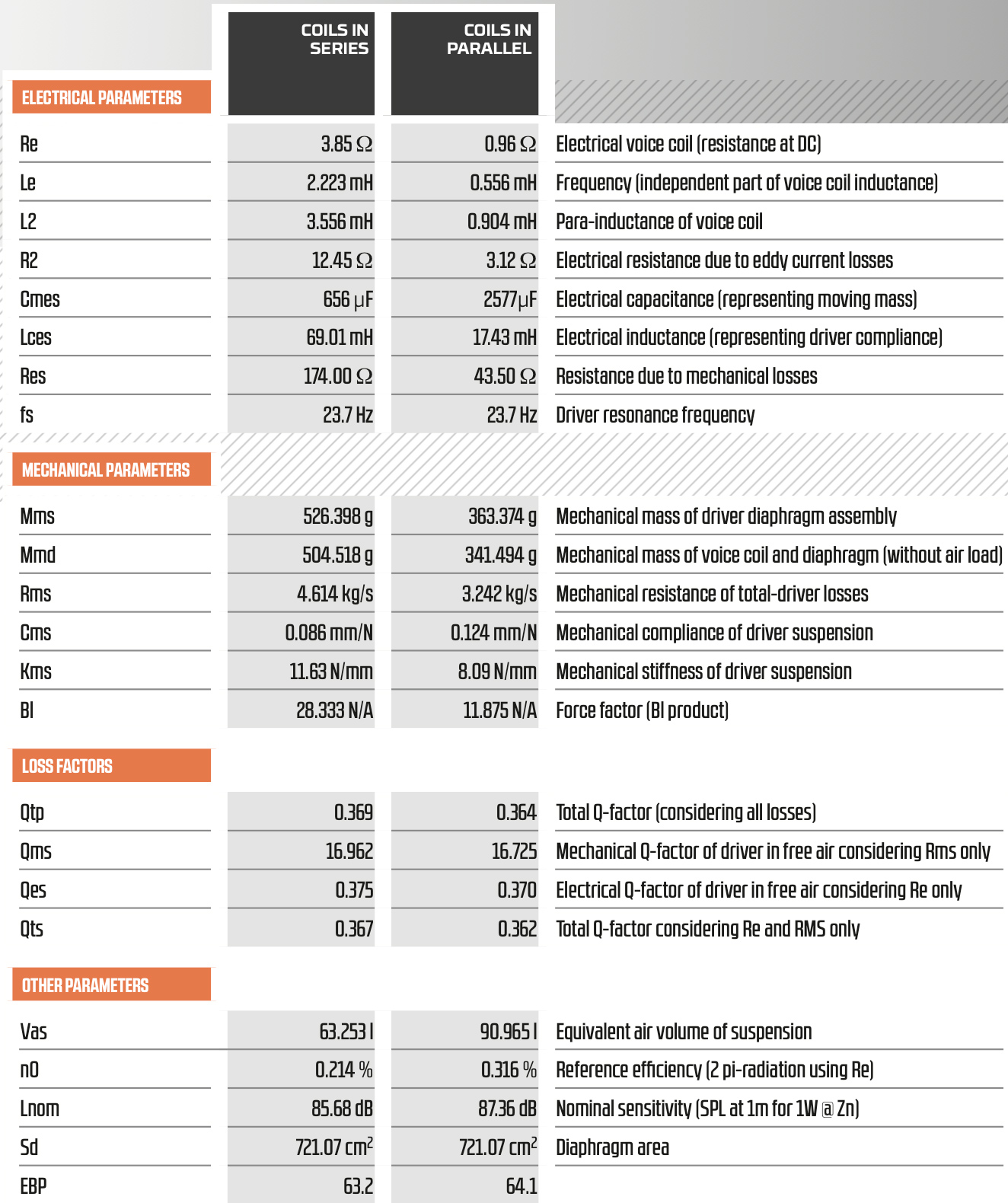 LISTENING
My dedicated listening room always provides a consistent and quiet venue to form opinions and to hear the differences between products. Knowing the Hybrid Audio Technologies reputation for high quality sound, I'm eager to give this woofer a listen. I install the woofer in a well-braced, three-cubic-foot sealed enclosure made of one-inch Baltic Birch. Yes, you can use MDF, but I prefer the added stiffness of the birch for very large drivers. After connecting the woofer system to my reference amplifier and making a few crossover and level adjustments, I'm ready to enjoy everything the Clarus woofer had to offer.
I'm certainly not disappointed. I can tell pretty quickly that this was a good sounding woofer, with the type of sound that will quickly squash any old myths about big woofers being too boomy or not having good attack. I play dozens of different tracks, including complex work from the London Symphony Orchestra and Weather Report, to Jennifer Warnes and Donald Fagen. The classic Ruby sounds smooth and clean – very tight and articulate – with great definition in the bass and drums. It is the same sort of performance when listening to Thursday Diva, Queen, Randy Newton, Led Zeppelin, Rush, Pink Floyd, Supertramp, Thomas Dolby, Brooks & Dunn, and even some Nine Inch Nails and Motorhead.
Regardless of what I play, the results are the same: just clean and uncolored bass with excellent control, accurate timbre and superb detail. Kick drums sound full and warm, without any ringing or unwanted overtones; bass lines have great articulation, and I keep marveling at how tight and crisp this big woofer sounds. If you're one of those people who think you can't get tight, clean bass from a 15-inch woofer, you need to listen to this one in a three-cubic-foot sealed box.

ON THE BENCH
I move the woofer to the lab to make some measurements; the data I gather is in line with what I heard and seems to be quite close to the woofer's published specifications.
CONCLUSION
It's always a pleasure to review well-made, good sounding gear, and this Hybrid Audio Technologies woofer certainly fits that description. If you're a sound quality aficionado who wants deep authoritative bass, the Clarus C15SW is worth auditioning. Take my advice and bring more than just a few of your favorite tracks when you go to listen to it, because if you're anything like me, you won't want to stop.