If you have been around car audio for more than a minute, you'll know that the biggest single improvement you can make to a stock system is upgrading the OEM speakers. Nothing gives you a bigger bang for your buck. And thanks to systems like the Axxera AS65C components, you can swap out those stockers with a true component system for under $140 bucks a pair.

MIDRANGE AND TWEETER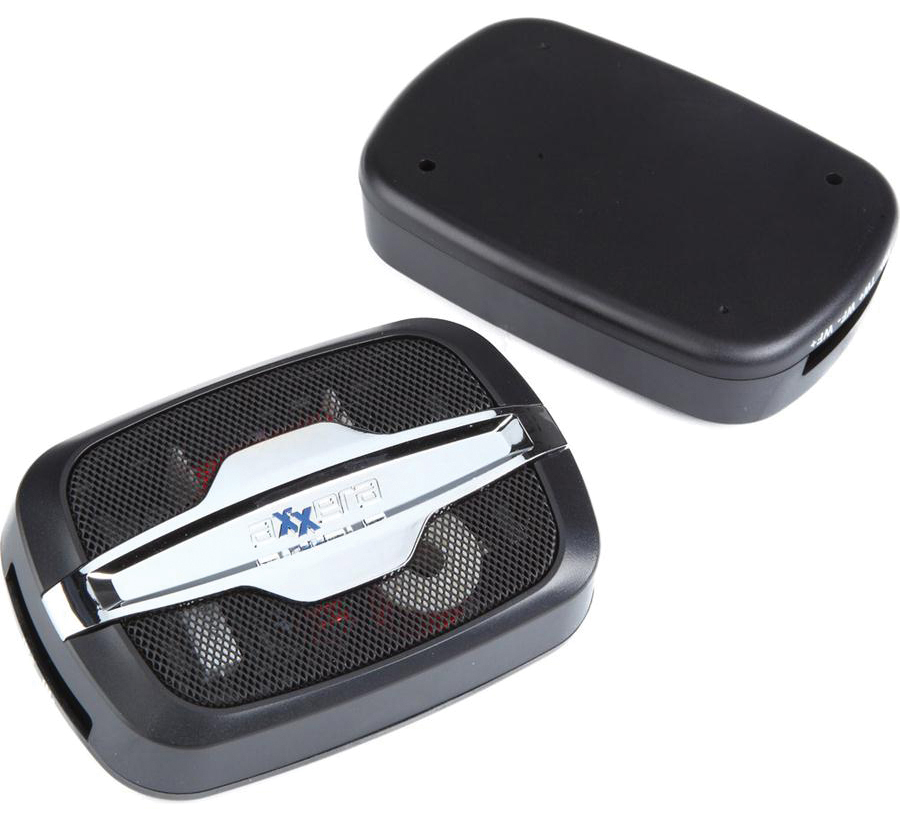 The AS65C component speaker system is comprised of a 6.75-inch woofer and a one-inch silk dome tweeter, connected via a two-way passive crossover network. The woofer is built around a rugged cast aluminum basket for low resonance and superior rigidity. Multiple mounting hole patterns allow a wide array of fitments and with a mounting depth of only 2.55 inches, the woofers easily mount in the shallowest doors. Speaker connections are made via rugged screw-style terminals, and the wire is included in the kit. Examining the speaker from the top down, the first thing that catches your attention is the blue three-layer honeycomb glass-fiber cone, chosen for its inherent rigidity, reduced distortion and low mass. The cone uses a black convex dustcap for a nice cosmetic contrast. Around the outer edge of the cone is a rubber surround for maximum durability, and beneath the cone is a Nomex spider with woven-in tinsel leads, which connect to a 1.2-inch (30.5 mm) two-layer copper voice coil wound on a lightweight Kapton former. The entire moving section is driven by a large 16 ounce ferrite motor measuring almost four inches in diameter.
The tweeter for the system utilizes a one inch laminated silk dome with Ferrofluid cooling for maximum reliability. It's powered by a neodymium magnet and can be easily mounted with either flush or angled surface mount cups that are included with the kit.

CROSSOVER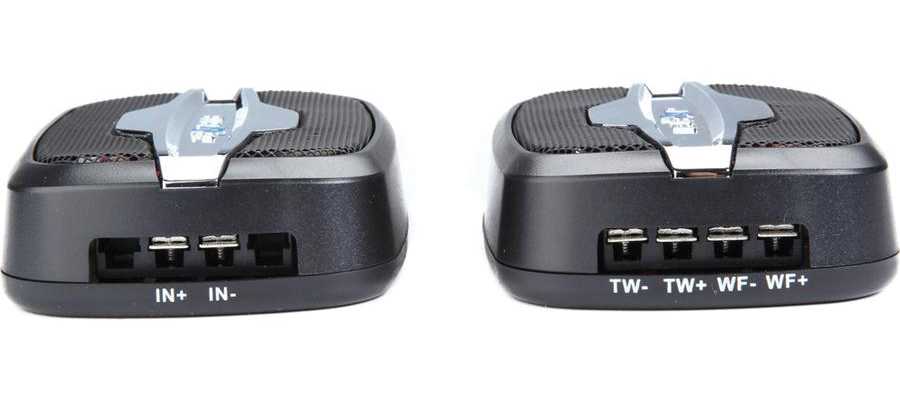 The passive crossover networks are nicely made and fairly basic. Input and output terminals are found on opposite ends. The housings are made of black ABS plastic and are trimmed with a top cover that features a black mesh grill and a chrome plated Axxera badge, which can be removed and oriented in the opposite way. Mounting screws are hidden under the top cover for a clean finished appearance when installed. The actual components of the crossovers include a mixture of Mylar and electrolytic caps and air and iron core inductors. There are no level adjustments available, and no over-current protection devices used.

LISTENING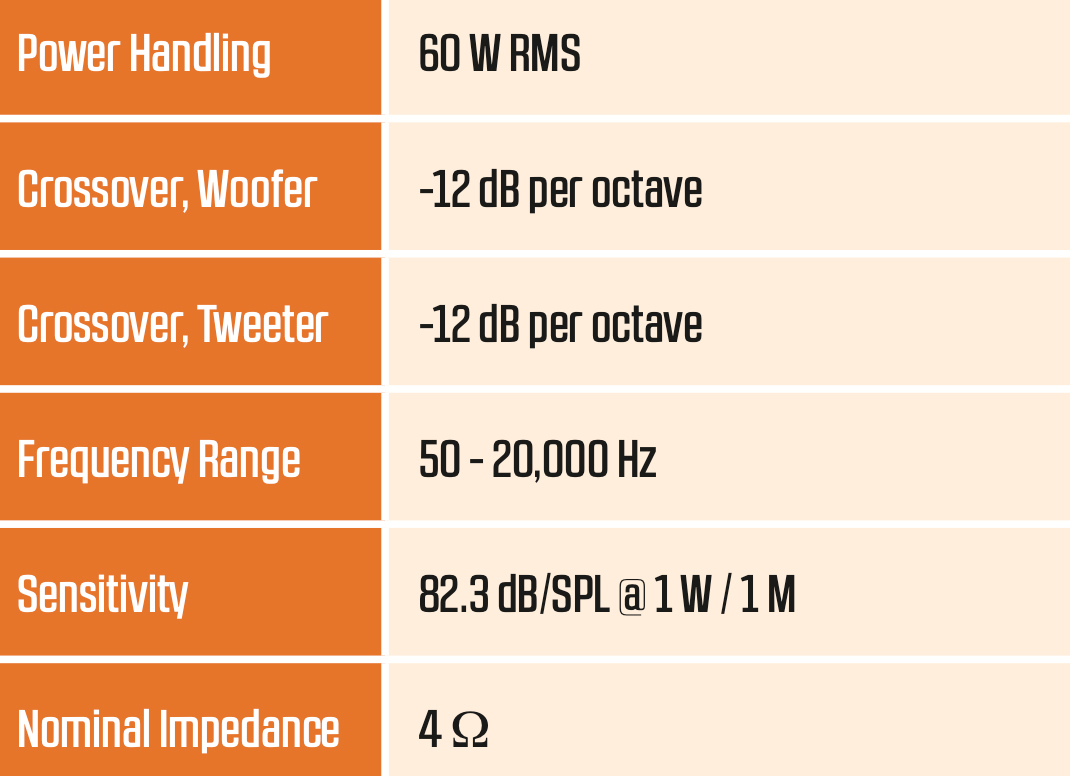 I set up the system with a 50 Hz high-pass filter on the reference amplifier, and as always, my listening position is directly between the two speakers, on-axis. Once set up, I settle in for some listening and note taking. My initial thoughts after hearing the speakers for a few minutes are that the AS65Cs are decent performers for the price. The midrange drivers have a warm, round, pleasant sound that you can listen to all day without ear fatigue, and the silk dome tweeters prove fairly capable, so long as you are relatively on axis. However, these tweeters are definitely on the polite side of the high frequency output scale, so when installing them, it is best to point them right at your head.
After an hour of listening to many different types of music and a dozen of my personal reference recordings, I come away a bit perplexed. For example, Neil Peart's snare shots in Rush's Red Barchetta sound a bit muted, lacking the usual "bite" his snare has, and in the upper midrange, the female vocals lack a bit of presence. A final example was the acoustic guitar in Mighty Sam McClain's Lonesome Road, which just doesn't have the usual timbre. Bass output is strong however, and maybe that's why I feel the speakers need more top end to keep up with the bottom. That said, especially with the vast majority of people listening to compressed, digitally manipulated facsimiles of actual music, these speakers will probably outperform most people's expectations.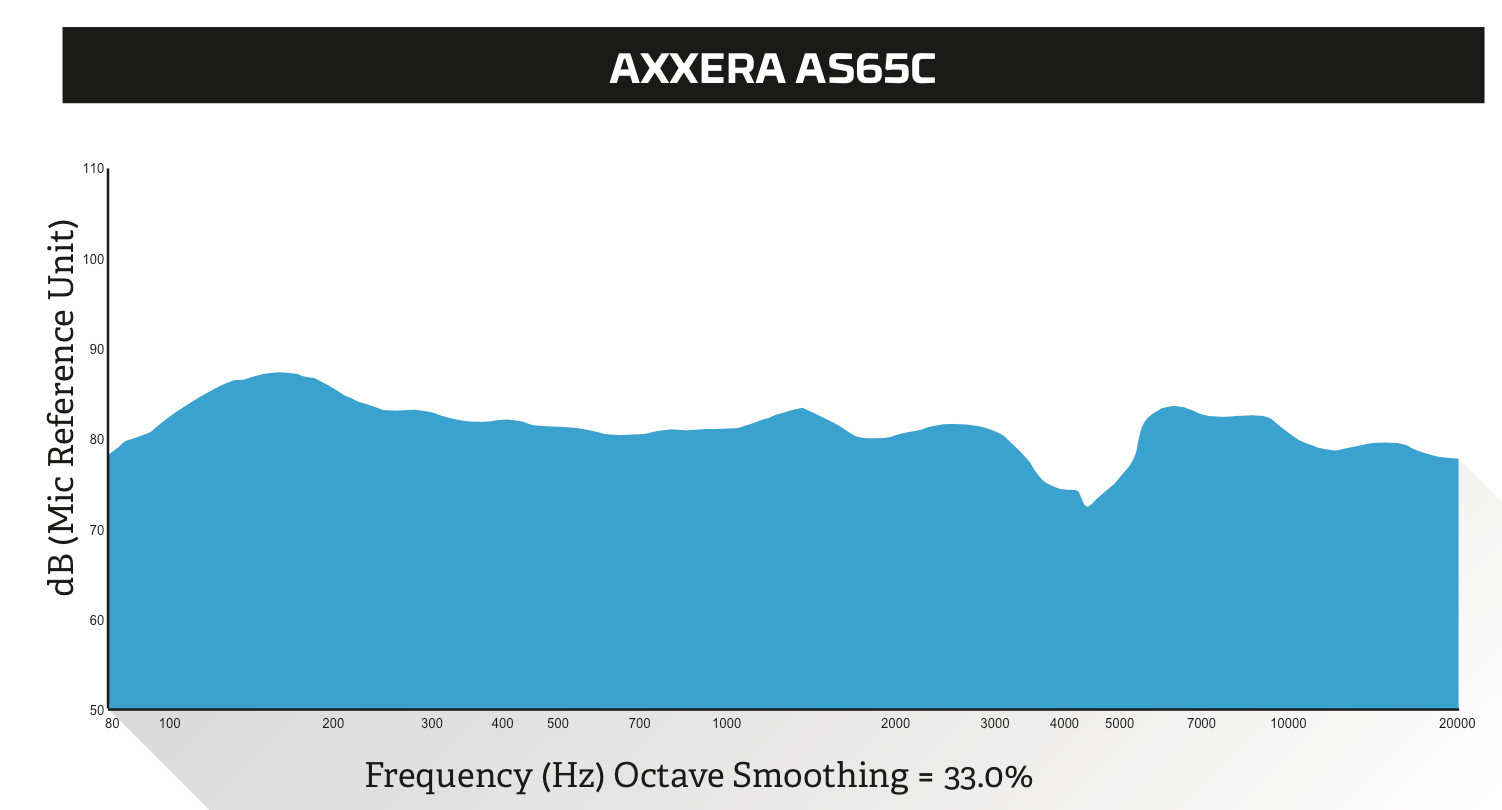 CONCLUSION
This is a nicely made speaker system, designed to offer the best possible components at an entry level price point. From an audiophile's perspective, the Axxera AS65Cs may not be perfect, but for the price, they are significantly better than most buyers will expect. Thankfully, everyone likes something a bit different, so I strongly encourage you to give these a listen for yourself. You might just find that they are the perfect mix of performance versus price.