Cerwin Vega Mobile
VMAX Series
cerwinvegamobile.com

Cerwin Vega's award-winning heavy-duty VMAX subwoofers are constructed with a solid highdensity pressure-cast aluminum basket for long-lasting durability. Dual spiders with embedded tinsel leads and high-grade 2.5-inch dual voice coils attached to high-temperature heatdissipating aluminum formers enable the VMAX subwoofers to handle power up to 500 Wrms. Available in 10-, 12- and 15-inch sizes.
Arc Audio
Black 10
arcaudio.com
sound-solution.net

Arc Audio's new Black 10 is designed for audiophiles with a penchant for low frequency extension, stunning dynamics and realistic output levels. The Black 10 has a heavy-duty lowresonance aluminum basket with CNC-machined top plate for the highest tolerances. The high-excursion, low-mass cone is a mix of polypropylene, pulp paper and bamboo for maximum rigidity and damping. Available in dual two- or dual four-ohm configurations and is rated for 400 Wrms and 1,000 Wmax.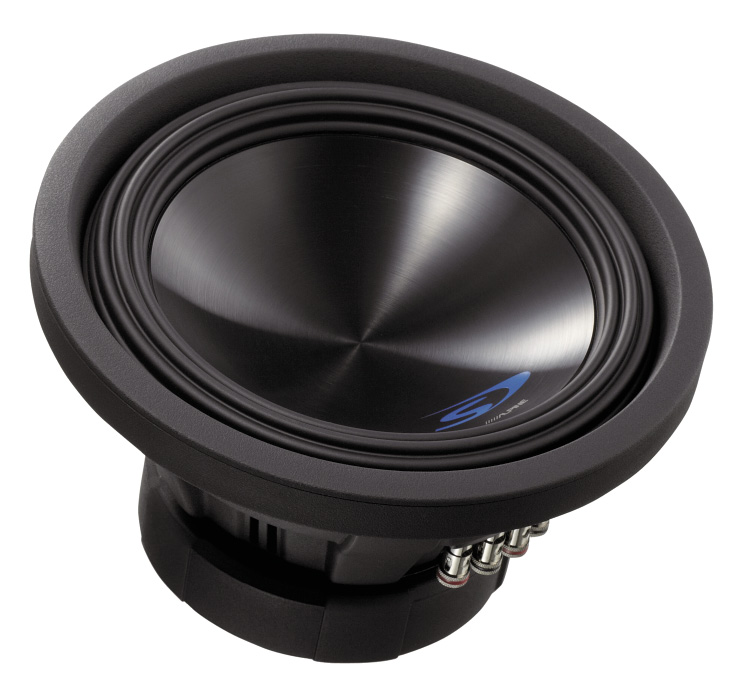 Alpine Electronics
Type S SWS-10D4
alpine-usa.com
alpine-canada.com

Newly-designed for 2012, Alpine's SWS-10D4 dual fourohm 10-inch subwoofer has significantly improved output, deeper bass extension and greater power handling than its predecessor. This Type S subwoofer A patented airflow management system minimizes power compression and ensures long playing time by removing heat from the massive 2.6-inch voice coil while Alpine's High Amplitude Multi-Roll (HAMR) surround provides extreme excursion without sacrificing cone area. CEA-2031 specifications: 500 Wrms, 1,000 Wmax; 28-200 Hz frequency response.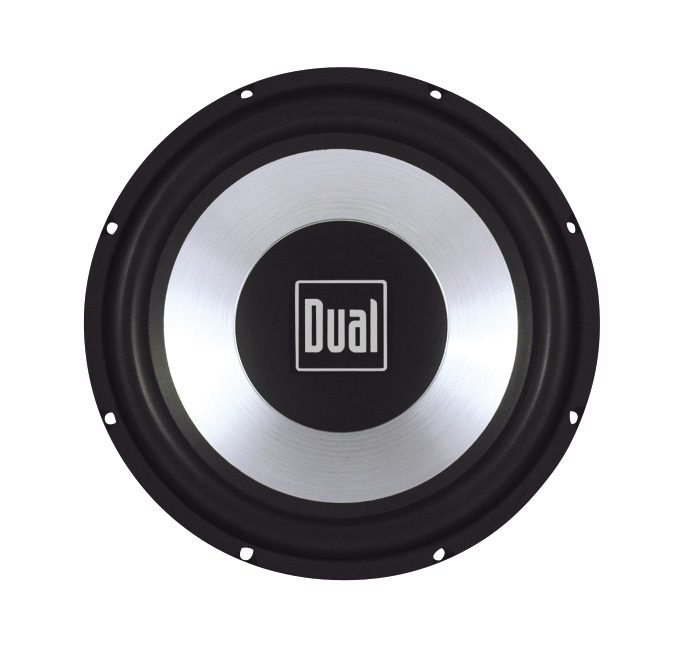 Dual
SD12
dualav.com

The Dual SD12 subwoofer features a 12-inch low-q optimized driver with 38 oz. magnet and nickel injection-molded cone that delivers loud and deep bass with minimal distortion. The sleek black treated foam surround and heavy-gauge stamped basket give it an edgy look, flexible protection and dynamic sound. Frequency response is 28-200 Hz with peak power at 500 Wmax and RMS power at 175 Wrms. The SD12 can be placed in sealed or vented enclosures.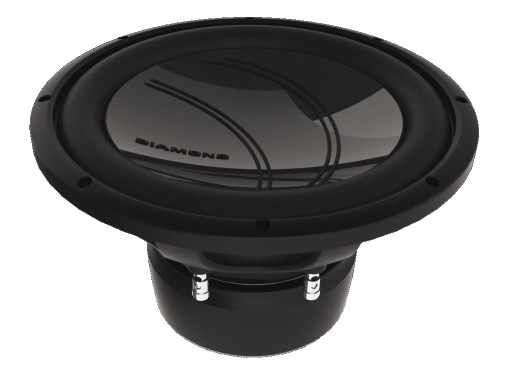 Diamond Audio
Tour Series
diamondaudio.com

Designed with extensive sonic properties and engineered to sound dynamic, Tour (TX) series subwoofers deliver high-output performance with superior sound quality thanks to a reinforced conical structured design. Long-lasting play is achieved with a dual four-layer 2.5-inch voice coil and unique chamber venting design. A reinforced Cartesian vector continuous curvature composite poly cone completes the Tour subwoofer and gives it that signature Diamond Audio sound. Available in 10-, 12- and 15-inch sizes.
Helix
Espirit E12W
helixhifi.com

The Helix E12W Esprit 12-inch subwoofer takes both sound performance and install application into consideration. The dual twoohm voice coil and ferrite motor assembly can handle a respectable 400 Wrms and the thin-profile sealed fiberglass honeycomb membranes are housed in a tall-profile rubber surround that provides the listener accurate music reproduction. The E12W's extremely flat structural shape allows for applications never dreamed before.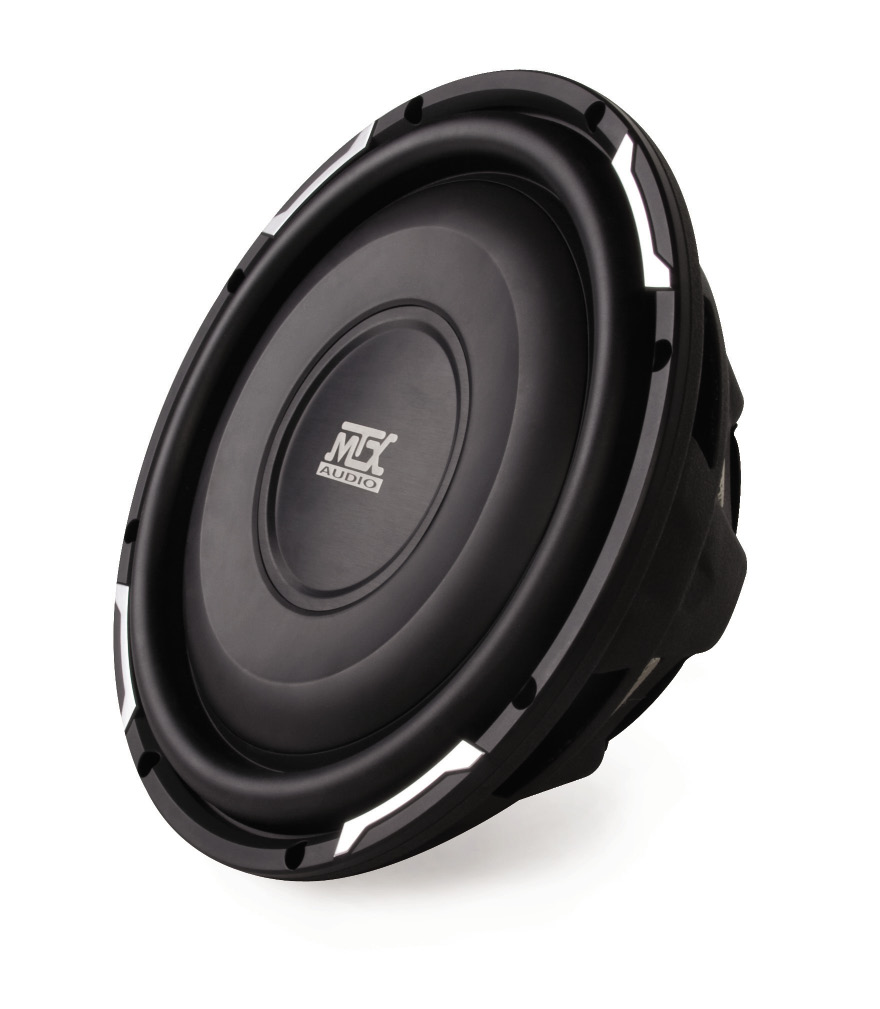 MTX Audio
FPR Series
MTX.com
mitekcanada.com

The FPR Series subwoofers from MTX use a patent-pending design to combine the benefits of a shallow-mount subwoofer with the performance of a traditional subwoofer. With mounting depths less than 3.325 inches, these 10- and 12-inch models deliver up to 400 Wrms power and can play as low as 22 Hz in as little as 0.6 cubic feet of air space.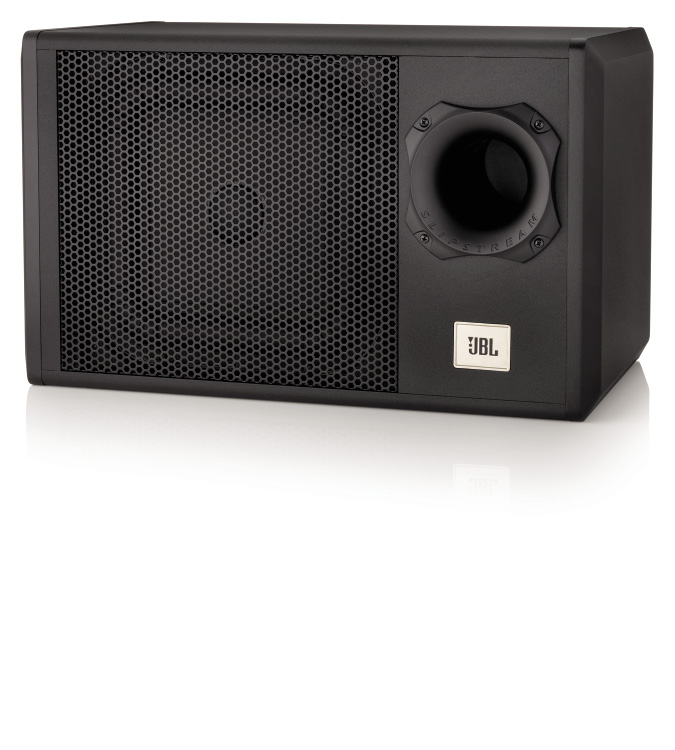 JBL
MS-BassPro SQ
JBL.com
eriksonconsumer.com

A 10-inch premium-powered car-audio subwoofer system that delivers high-efficiency, low-distortion bass and can be easily installed in any car's audio system. The compactyet-powerful JBL MS-BassPro SQ powered subwoofer provides premium low-frequency performance normally associated with custom-installed component subwoofers and bulky enclosures.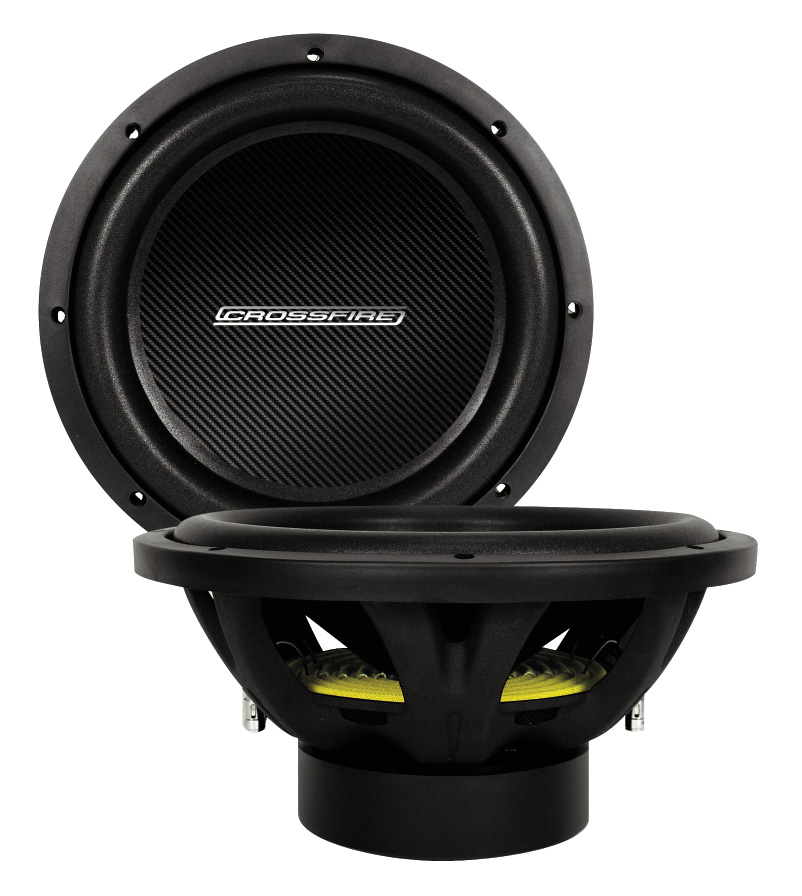 Crossfire Car Audio
C5
crossfirecaraudio.com

Crossfire's C5 subwoofers feature a high tensile strength vented cast aluminum frame with a 100 oz. motor structure and a non-pressed paper cone with a composite fiber dust cap – selected for its natural smooth bass reproduction and its ability to provide high output with low distortion even during the most demanding bass notes – to ensure your bass stays clean and strong. Available in 10-, 12- and 15-inch sizes.
Earthquake Sound
SubZero
eathquakesound.com

Armed with a USA-made massive 3.25-inch aluminum voice coil that can handle 2,000 Wrms, the SubZero allows for an astounding four inches of peak-to-peak travel: after all, bass is all about moving air. Add to that a Turbine Cooled Transducer coil and pole cooling technology, a PSP terminal block that allows stereo and mono impedance changes just by changing fuses and SubZero is the perfect combination of looks, performance, reliability and longevity. Available in 10-, 12- and 15-inch sizes.
Kicker
CompVR
kicker.com/compvr
gemsen.com

KICKER's top-selling subwoofer, the CompVR, delivers high performance and power handling with superior bass technology. The injectionmolded cone with 360-degree back bracing eliminates distortion while its high-mass solid pole piece removes potentially damaging heat. CompVR subs utilize high-temperature dual voice coil wire, ribbed Santoprene surround and Spiralead tinsel lead technology to assure some of the clearest, loudest sound from KICKER's round subwoofer lineup. Available in four sizes for sealed and vented enclosures.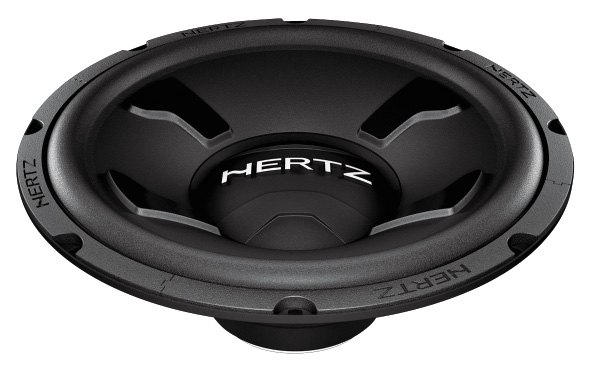 Hertz
Deici DS 25.3
hertzaudiovideo.com
trendsinc.com

The DS 25.3 subwoofers offer high efficiency and exceptional power handling. Equipped with a polypropylene membrane and butyl rubber surround, they provide high excursion with minimal distortion. An efficient cooling system ensures optimal heat dissipation, increasing reliability. Designed for use in compact sealed or reflex enclosures, the Dieci .3 line elevates design, build quality, performance and power within the reach of all budgets.
American Bass
VFL-COMP
americanbassusa.com

American Bass is proud to introduce its most powerful line of subwoofers: VFL-COMP. Available in 12-, 15- and 18-inch DVC-1 OHM configurations, these competition subwoofers feature a 450 oz. magnet, four-inch voice coil, durable Kevlar double-stitched cone, multi-spider system and air cooling bottom plate. American Bass's award-winning products have become favorites in the SPL competition world and the latest additions have more than enough bass for just about anyone.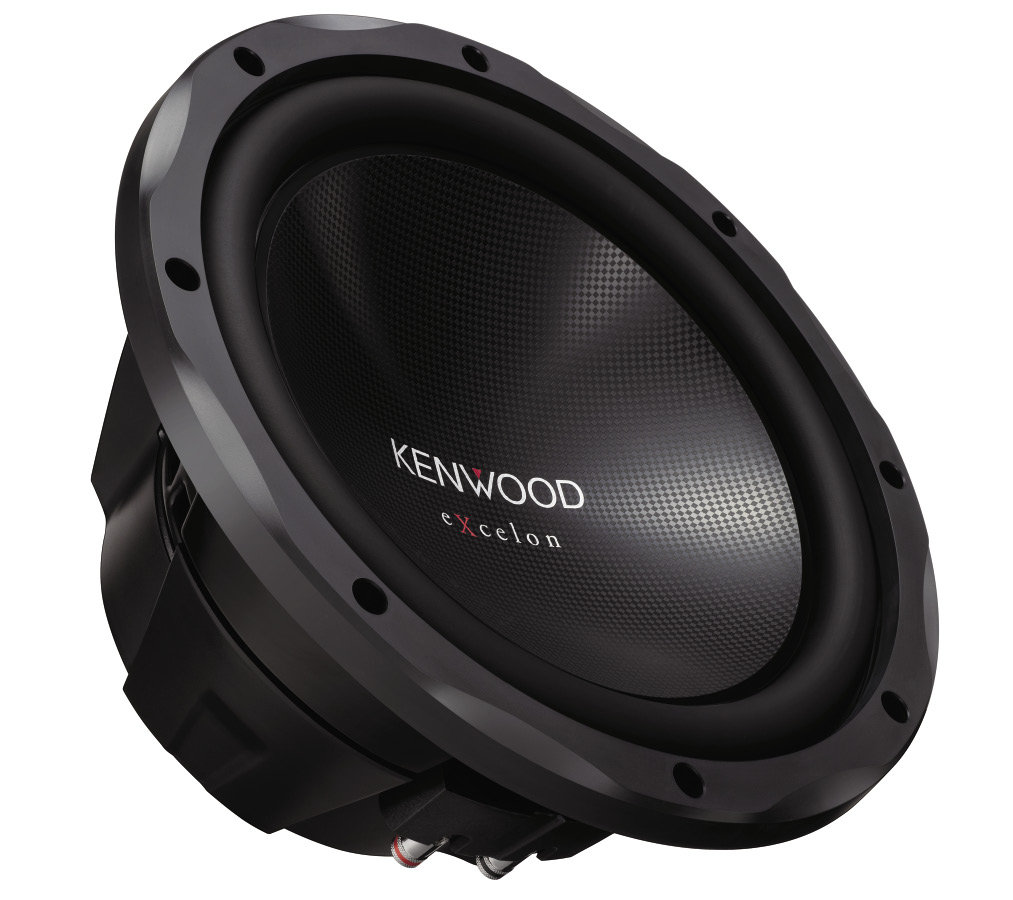 Kenwood
Excelon KFC-XW12
kenwoodusa.com
kenwood.ca

The new Excelon subwoofer line includes the 12-inch KFC-XW12. Featuring a tough ribbed "square array" polypropylene cone, longlasting heavy-duty rubber surround and a dual-ventilation system that forces hot air away from the voice coil over the top of the motor structure and middle of the back plate, the KFC-XW12 is well-cooled for use in the harshest environments, including very shallow enclosures. The KFC-XW10 is rated at 1,000 Wmax (300 Wrms at four ohms). Suggested MSRP (January) is $180.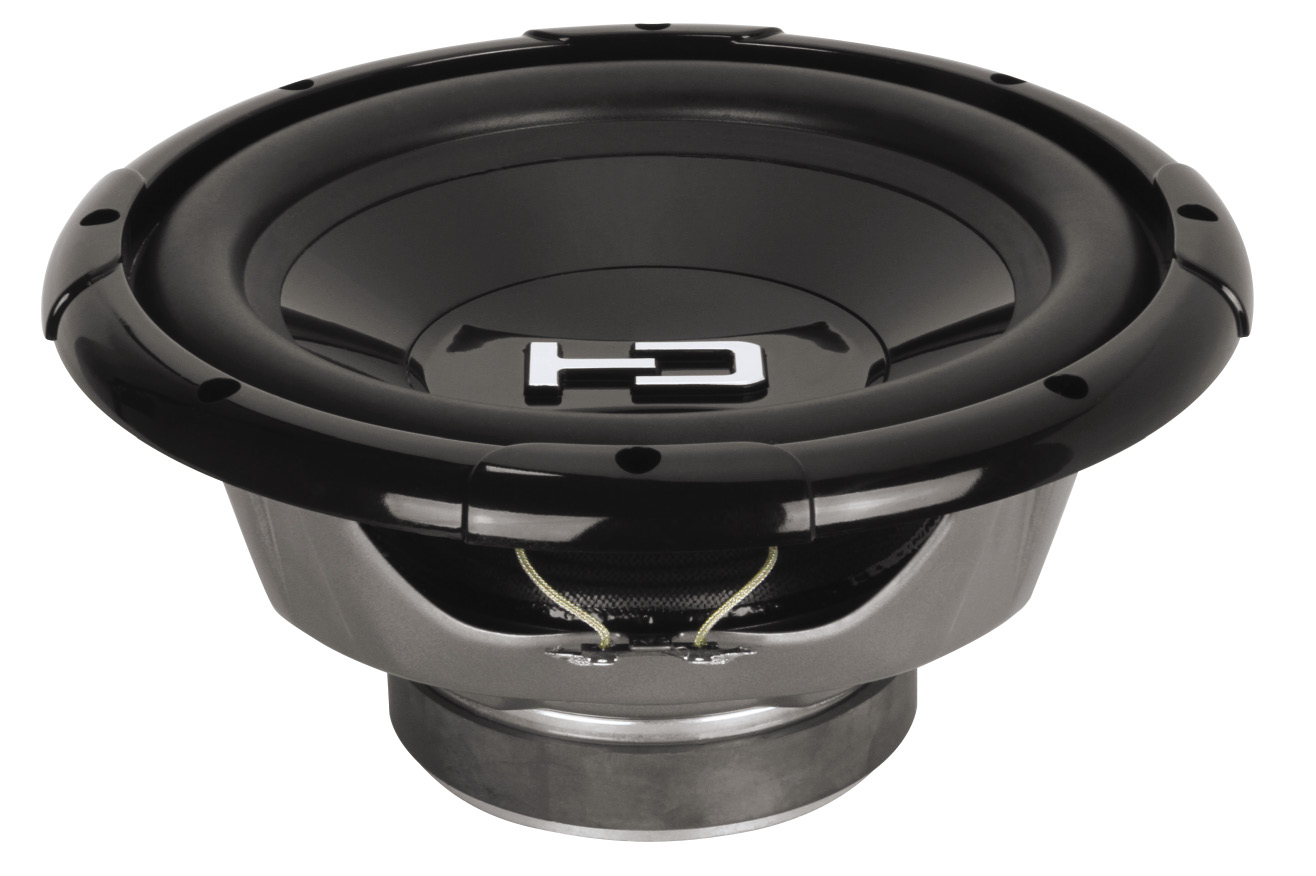 Scosche
HD Subwoofers
scosche.com

Designed for value without compromising sound quality or components, HD subwoofers by Scosche enhance the listening experience through superior bass capabilities. Available in 10- and 12-inch sizes, Scosche's High Definition subwoofers feature an injection molded polypropylene cone for enhanced durability and precise musical reproduction. HD subwoofers also boast an oversized strontium magnet typically seen in higher priced subwoofers, two-inch copperwound voice coil as well as a rugged butyl rubber surround for enhanced durability.
Morel
Primo
morelhifi.com

Engineered to the same standards as its Ultimo series, Primo subwoofers from Morel combine high power-handling capabilities together with superb low frequency extension thanks to stiff, treated paper cones, high-grade ferrite magnets and two-inch voice coils. A significant design goal was to ensure compatibility with low-cost, low-power amplifiers while still delivering a dynamic and musical bass impact. Available in eight-, 10- and 12-inch sizes, Primo subwoofers are available through Morel retailers worldwide.
Audiomobile
Evo-RS Series
audiomobile.net

Audiomobile's Evo-RS 6200 series represents the next generation of its highly-regarded Evo-R extended-gap motor topology. Featuring a patented modular "Monoblock" frame assembly, redesigned triple-stacked motor and copper flux-stabilization ring for low inductance and reduced power compression. The new aluminum flat wire voice coil, titanium former and laser-etched ceramic alloy cone are capable of 1.08-inch one-way linear Xmax and three-inch peak excursion. Capable up to 2,500 Wmax. Available in 10-, 12- and 15-inch models.
Phoenix Gold
Elite.12d
phoenixgold.com
gentec-intl.com

The Elite.12d dual four-ohm high-excursion 12-inch sub boasts modern, elegant looks and performance specs to satisfy even the most demanding car audiophile. It boasts 2.36 inches of peak-topeak excursion (moves as much air as three normal 12-inch drivers) and a three-inch voice coil paired with a vented titanium/aluminum hybrid former capable of handling 1,600 Wrms and 3,200 Wmax. The blue LED "Tri-light" on the aluminum dustcap is a throwback to Phoenix Gold's fanfavorite legacy subwoofers.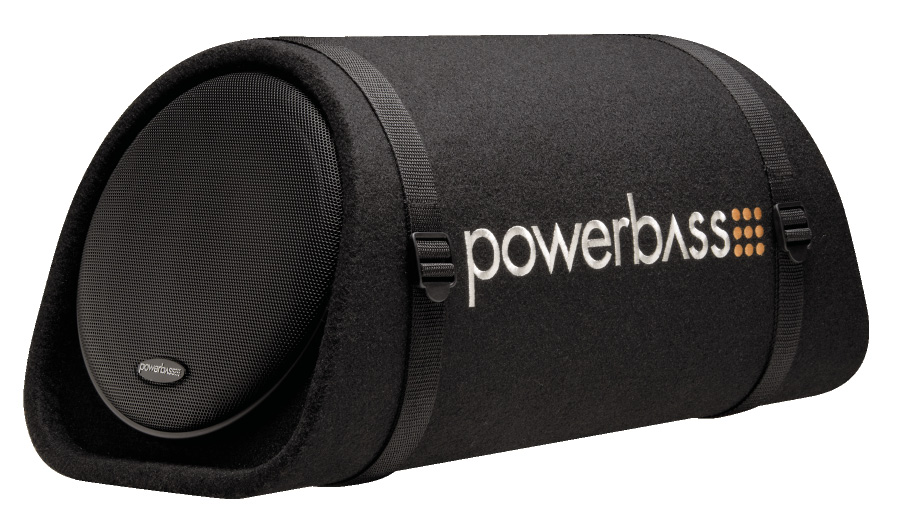 PowerBass USA
BTA-8 Amplified Enclosure
powerbassusa.com

The BTA-8 Amplified Enclosure from PowerBass USA in an eight inch ported woofer enclosure with a built-in Mosfet amplifier. Rated at 150 Wrms (300 Wmax) at four ohms. Features high and low level inputs, variable gain, variable bass EQ and variable low-pass filter. Remote subwoofer gain controller, mounting straps and installation hardware are included.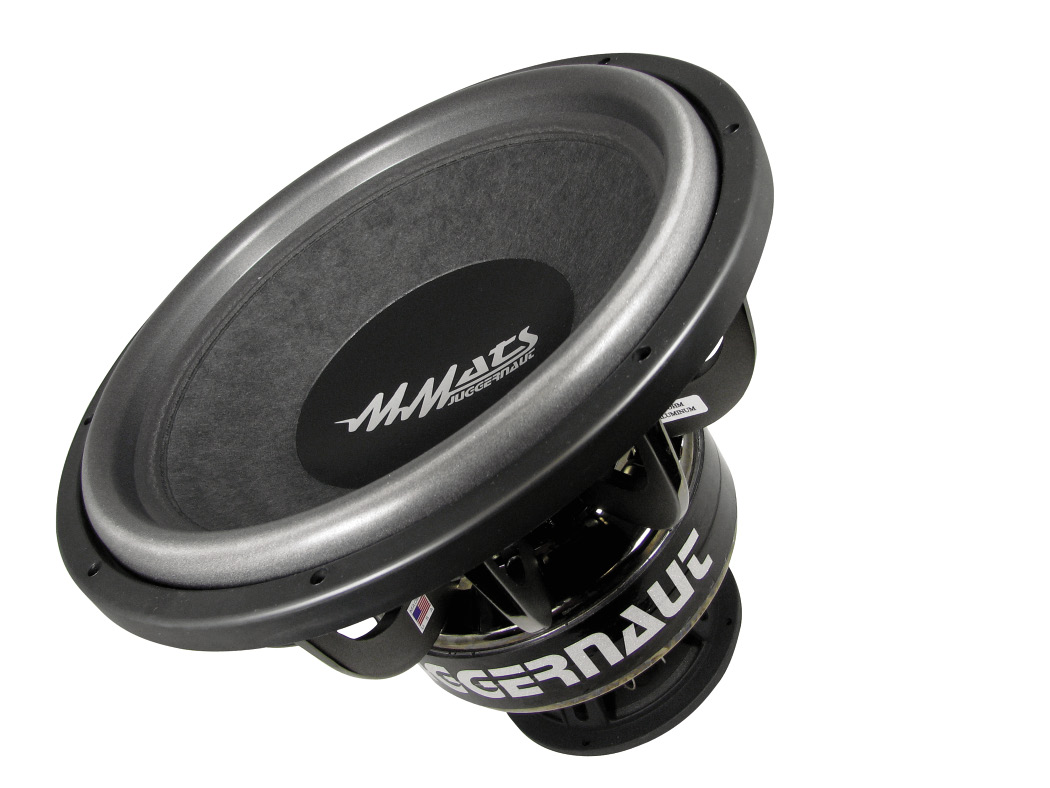 MMats
Juggernaut
mmatsproaudio.com

Jug-gernaut, (jäg'ar-nôt'), "An overwhelming, unstoppable force that crushes everything in its path." Available in 12-, 15- and the mighty 18-inch Juggernaut Competition subwoofers are engineered to withstand the tremendous torture of world-class SPL contests. Mmats Juggernaut subwoofers have a history of durability and countless world records.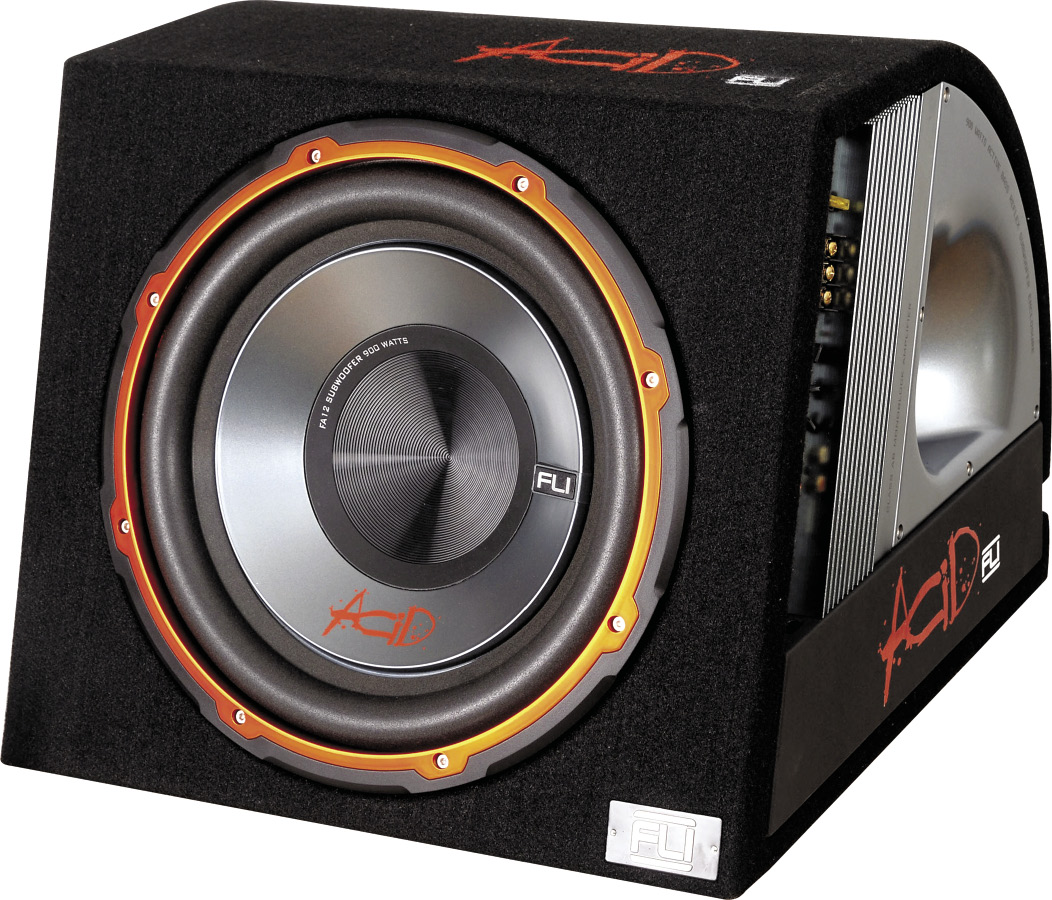 FLI Audio
ACID
fliaudio.com

FLI ACID is a new breed of car audio packed with attitude and outstanding performance. Above their striking aesthetic and exceptional value, FLI ACID subwoofers don't hold back on power. Ten inch models are capable of 800 Wmax and the 12 hits 1,000 Wmax. The subs are available as part of an active bass enclosure package with an integrated amplifier and secret channel to hide all wiring for a clean installation and compact one-box solution. FLI Audio is distributed in the U.S. by Metra Electronics.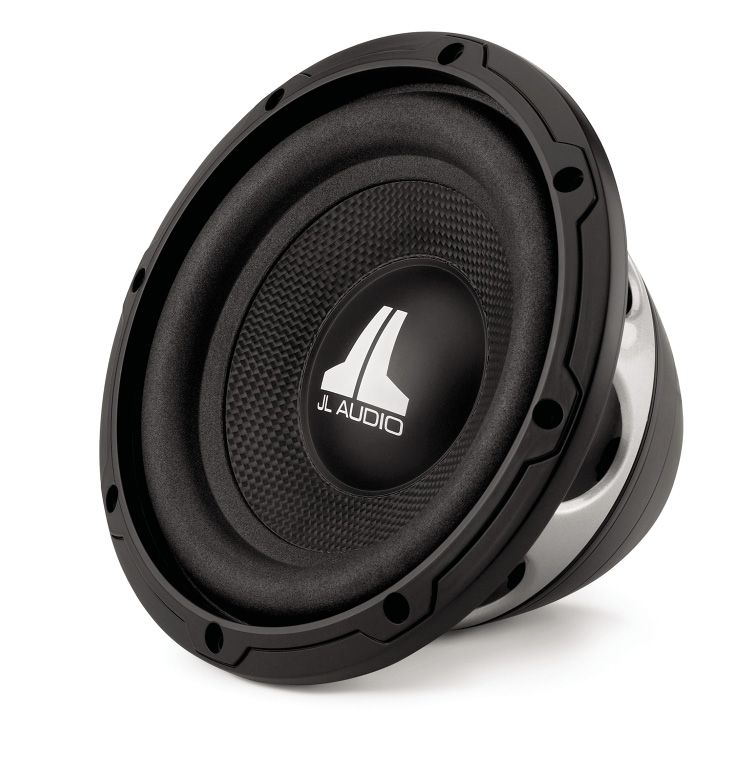 JL Audio
WX Series 8WXv2
jlaudio.com
gemsen.com

Offering excellent performance in small enclosures at a price that is within reach of any audio enthusiast, the 8WXv2 is the newest member in JL Audio's WX series lineup. Like all JL Audio subwoofer drivers, the WX series features a long-excursion, DMAoptimized motor system supported by a highly-linear suspension and JL Audio's patented Elevated Frame Cooling technology that delivers lots of low-distortion, high-quality bass with all types of music.
Hybrid Audio Technologies
Imagine
hybrid-audio.com

The winningest brand in car audio competition, Hybrid Audio Technologies, has an excellent range of low-inductance, high-excursion subwoofers in its high-performance Imagine series. Featuring proprietary waterproof paper cones and highenergy ferrite magnets, Hybrid Audio's best-selling Imagine subwoofer line includes the I10SW 10- and eight-inch I8SW versions for sealed and vented applications, as well as a 6.5-inch model for small vented enclosures.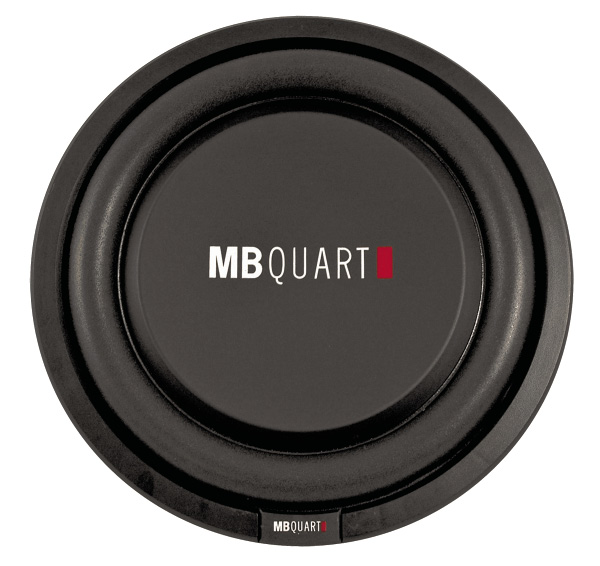 MB Quart
RLP 204
MBQuart.com

MB Quart has been delivering the best-sounding audio for 50 years. This new eight-inch will drop-in to the new Camaro, Corvette, Mustang and many others. It's only 2.77 inches deep and is designed for a 0.25 cubic foot sealed enclosure. The RLP204 uses a dual two-inch four-ohm voice coil with an Xmax of 8.15mm. The injection-molded polypropylene flat piston cone is designed for maximum damping and structural rigidity with power handling of 200 Wrms and 400 Wmax.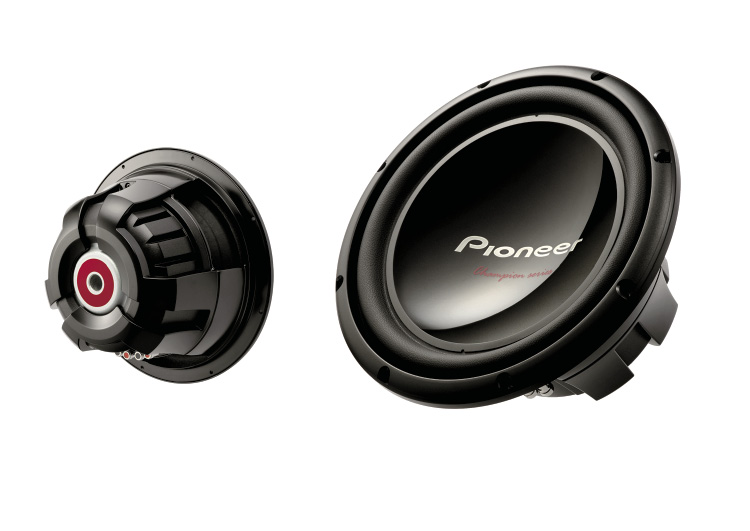 Pioneer
Champion Series
pioneerelectronics.com
pioneerelectronics.ca

Pioneer Champion series subwoofers are designed for increased bass output at all volume levels. Available in 10- and 12-inch models with single or dual voice coils, Pioneer Champion subwoofers feature a large seamless IMPP composite cone, four-layer copper voice coil with an aluminum former, dual-layer elastic polymer surround and air vents in the metal basket construction below the spider for heat dissipation.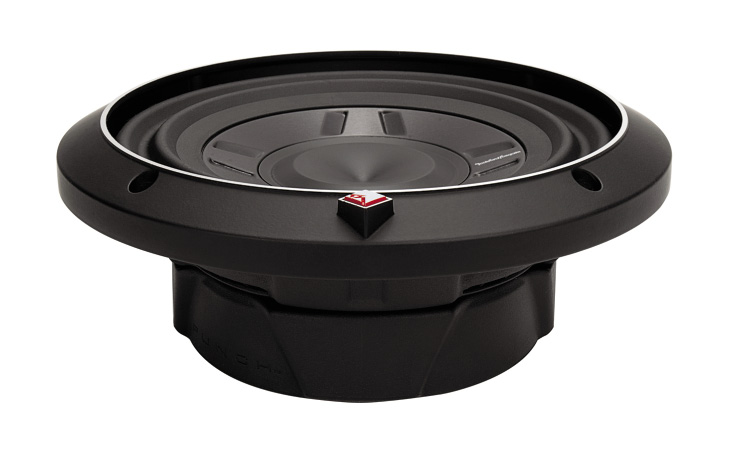 Rockford Fosgate
Punch Shallow Mount Series
rockfordfosgate.com

Consumers looking for Rockford Fosgate's famed Punch performance in a shallow, eight-inch package have found the answer. The Rockford Fosgate P3 Shallow Mount subwoofer series feature VAST M-Roll Santopene surround and Flex Fit technologies for increased cone area and easy installations, respectively. Optimized for both sealed and vented enclosures, the eight-inch version – offered in dual two-ohm (P3SD2-8) and dual four-ohm (P3SD4-8) configurations – handles 150 Wrms and fits any application.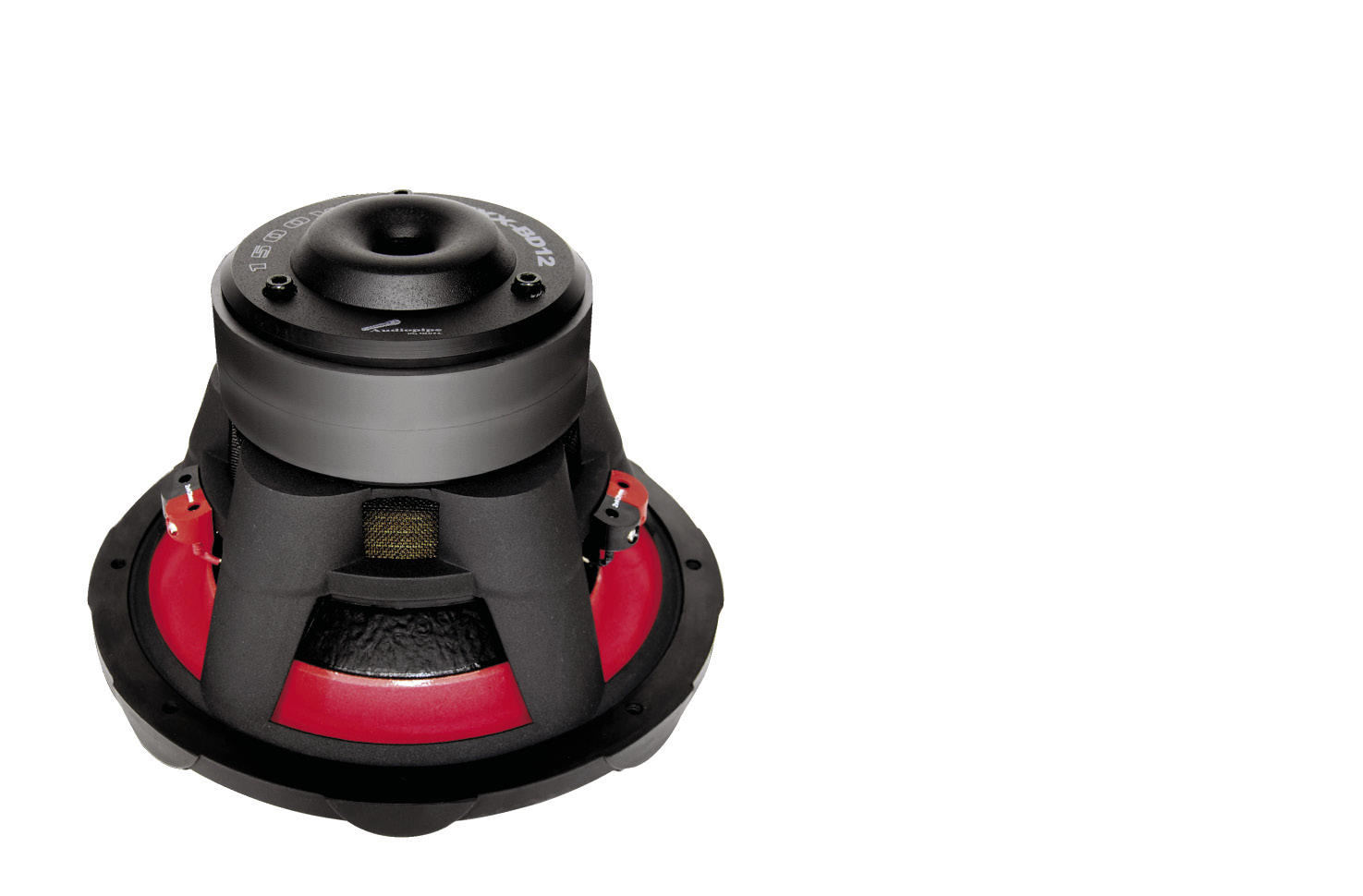 Audiopipe
TXX-BD Series
audiopipe.com

Built to perform in vented or sealed enclosures, Audiopipe's TXX-BD series 10-, 12- and 15-inch subwoofers feature dual four-ohm four-layer aluminum voice coils and composite cone. Featuring doublestacked magnets and die-cast black powdercoated basket for maximum strength and performance. Power ratings range from 600 Wrms/1,200 Wmax (10), 750 Wrms/1,500 Wmax (12) to 900 Wrms/1,800 Wmax (15). TXX-BD subs allow for the best mix of SQ and SPL – a well-rounded subwoofer, great for everyday use.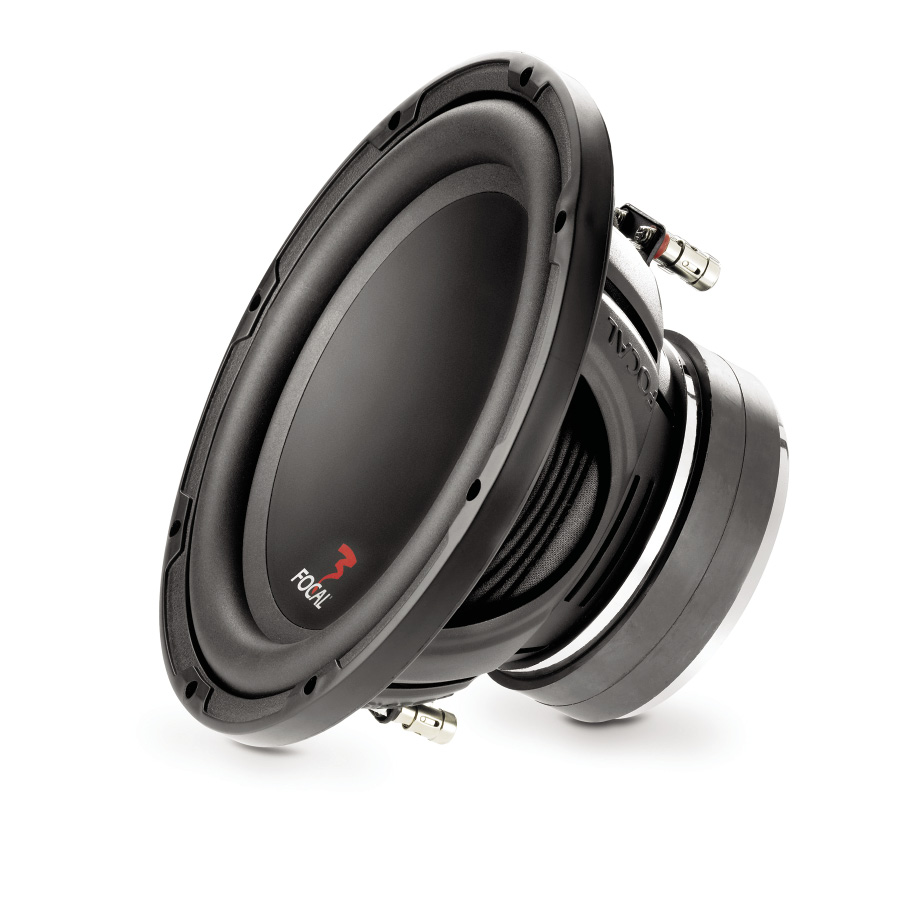 Focal
Performance Line
focal-america.com

The Sub P 25 DB is a 10-inch subwoofer from the Performance line of speakers from Focal. It features a butyl rubber surround, stiff low-distortion cone, dual four-ohm voice coils and 500 watts of power handling. Focal's P25DB subwoofer is designed for smaller sealed and/or vented enclosures.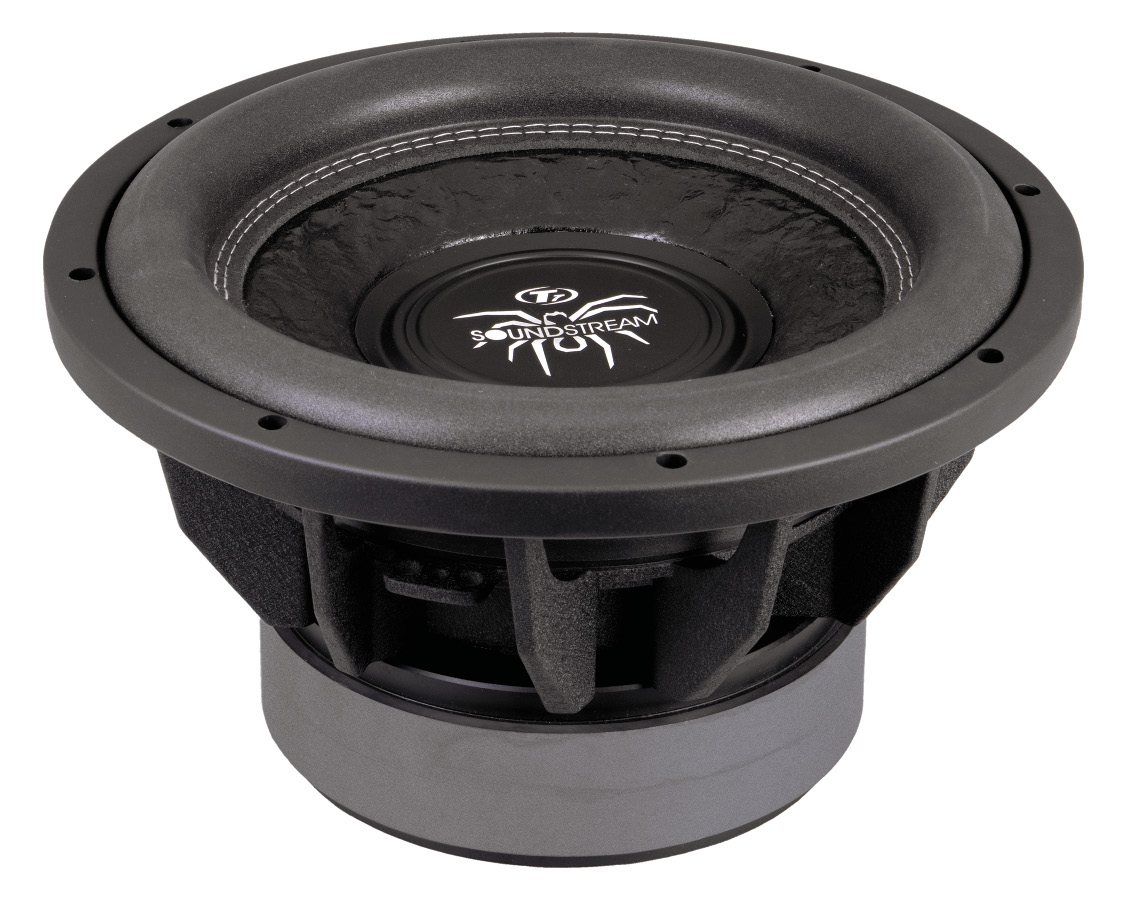 Soundstream
Tarantula T7
soundstream.com

It's time for Tarantula subwoofers to evolve again. For 2012, Soundstream is getting back to basics. No pretty parts that have no performance value. T7 subs are all about performance, period! From a High-BL motor and heat-extracting aluminum dust cap to the lumpy cone, every part makes sense and has a purpose. If you want to pay extra money for a pretty chrome or plastic-shrouded woofer, go to a swap meet. If you want sheer performance, it's T7.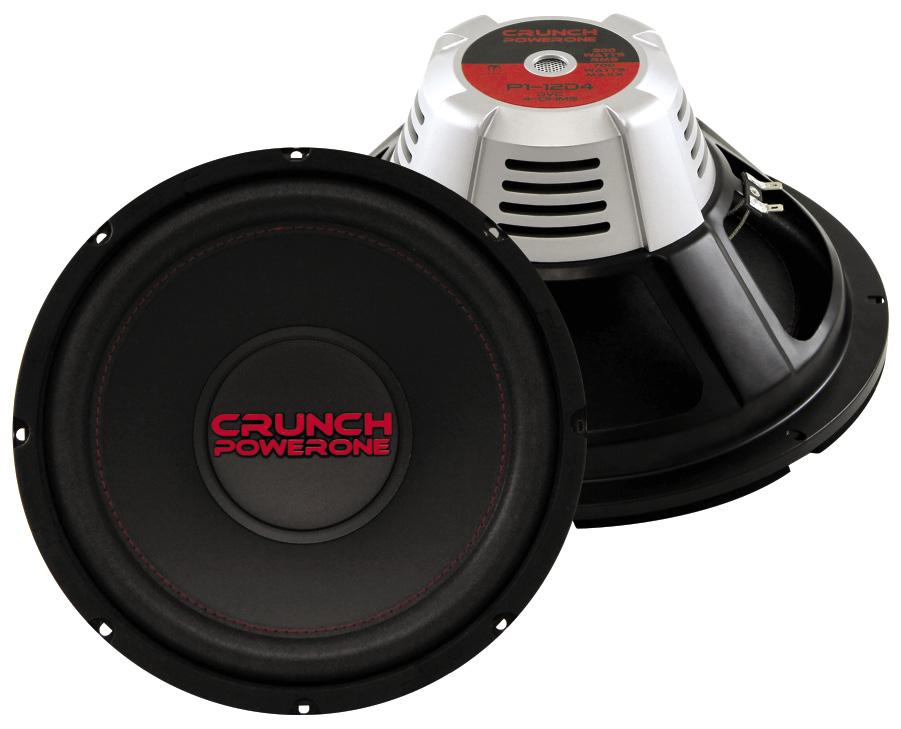 Crunch
POWERONE P1-12D2/D4
CrunchUSA.com

Something is brewing at Crunch. Big secrets! All we know is this POWERONE 12-inch subwoofer is incredible! The P1 comes in a dual two- or dual four-ohm configuration, so it's very flexible. The paper cone is stitched and glued to the surround for strength plus the line uses high-energy magnets with a motor cap to look good. These monsters handle 300 Wrms and 700 Wmax all for under 80 bucks.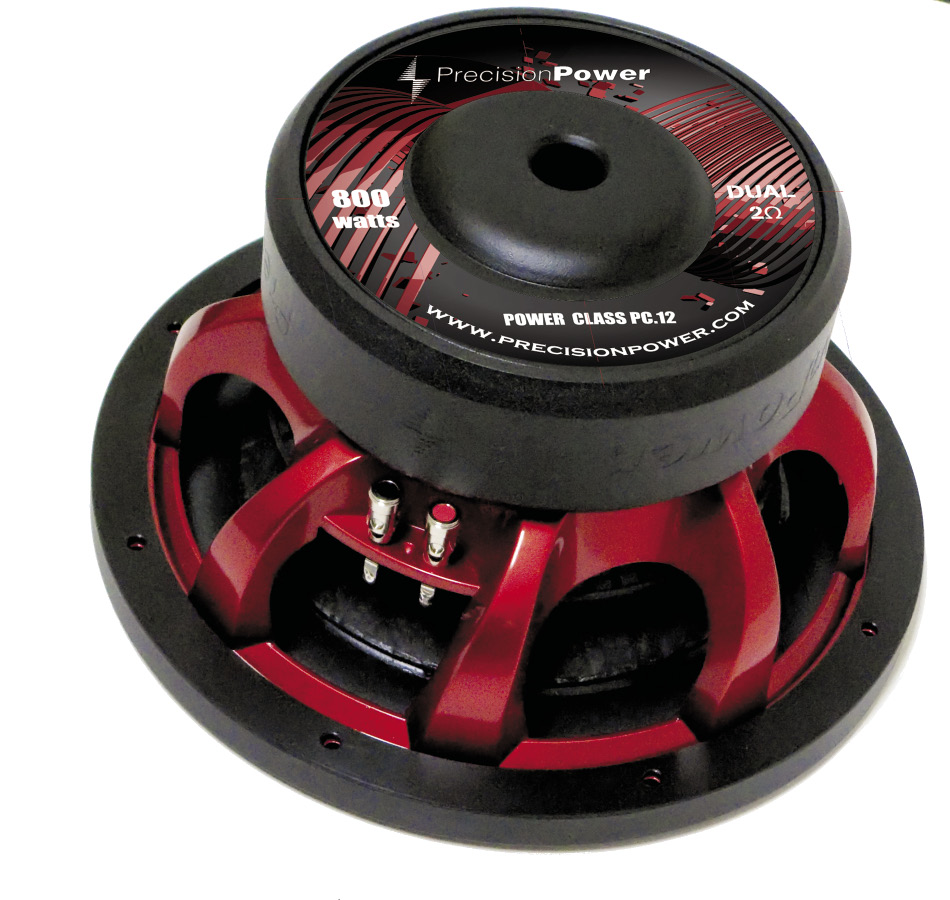 Precision Power
Power Class
precisionpower.com

Intriguing from the first look, the Power Class subwoofers have more than meets the eye. The wild-looking dustcap is not just for visual pleasure, it's a heatsink for the voice coil. It's also embedded into recesses in the cone for durability and eliminating cone flex, which causes radiated noise. All in all, this subwoofer is the result of strong engineering and dedication to the basshead in all of us.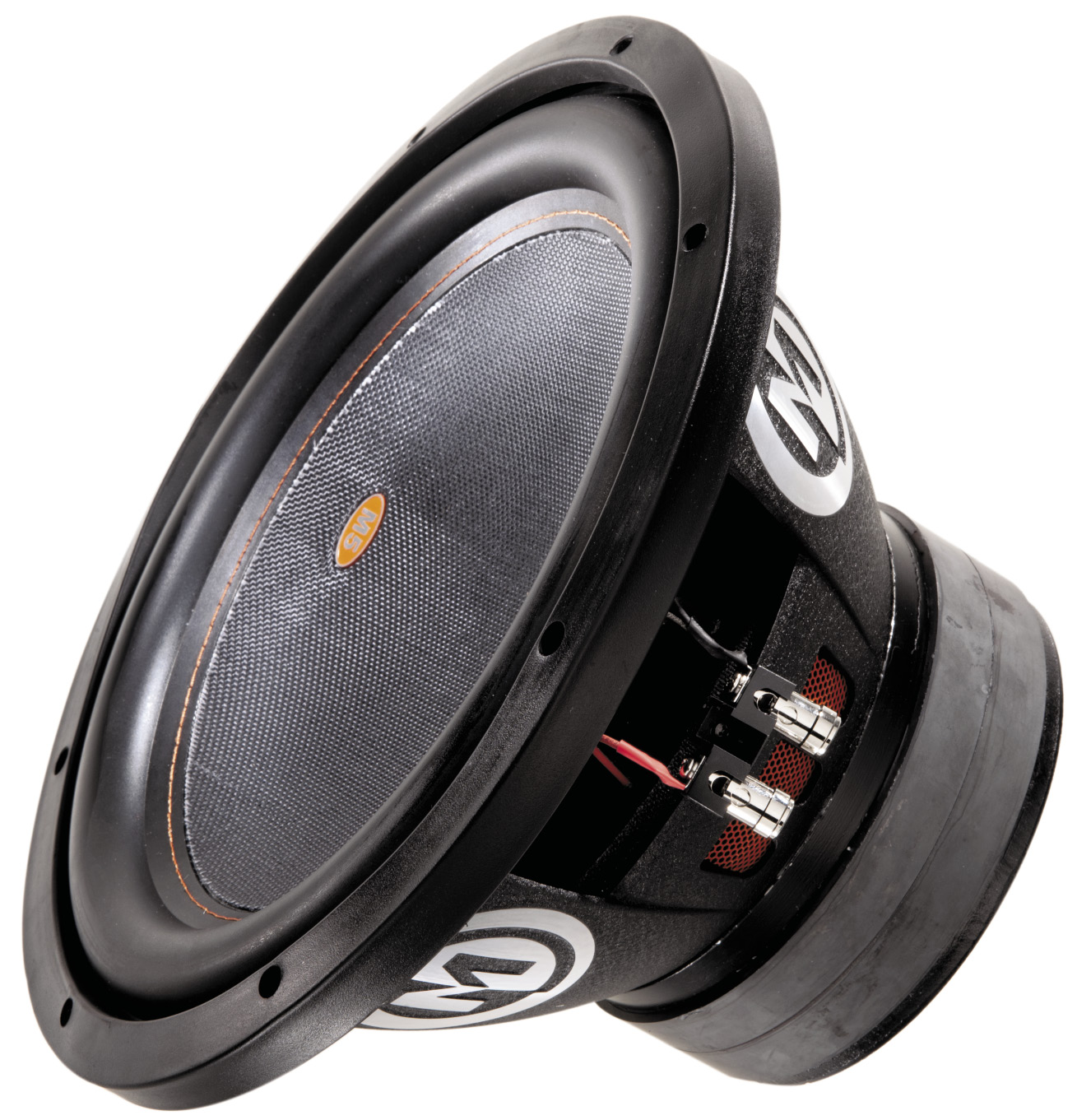 Memphis Car Audio
M5 & MOJO5
memphiscaraudio.com

Memphis Car Audio has two all-new subwoofers to rock cars all over the world! The M5 provides listeners the perfect combination of low bass and high output. With a cast aluminum basket, fiberglass-reinforced cone, stitched rubber surround and four-layer 2.5-inch voice coil, the M5 delivers loud low bass. Its bigger brother is the MOJO5 – the ultimate performance sub – featuring a huge 235-ounce magnet, three-inch voice coil former and flexibility for whatever application you need to fill.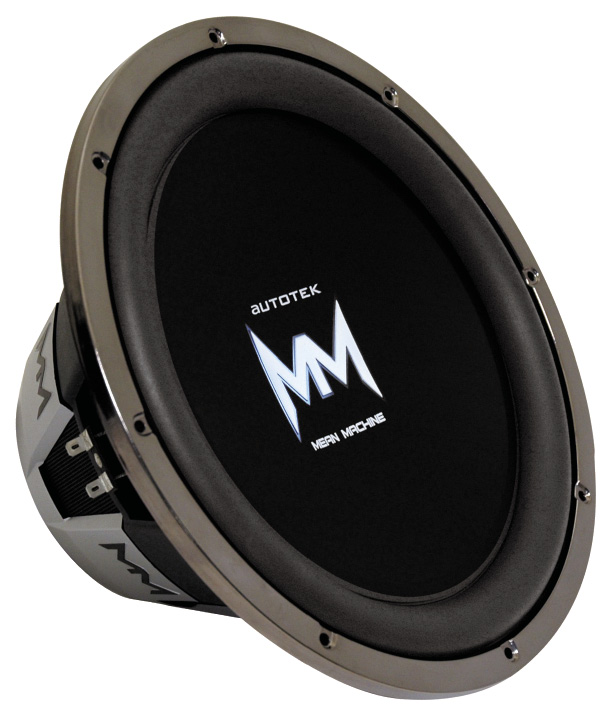 Autotek
Mean Machine M12D4
AutotekCarAudio.com

Autotek's Mean Machine is a 12-inch subwoofer with a dual 2.5-inch four-ohm voice coil that can handle 500 Wrms and 1,000 Wmax. That's huge! It is designed with a one-piece polypropylene cone and dust cap for strength and reliability while sounding very musical with any style of music. And, it works in both sealed and ported enclosures. It's very flexible! This woofer even has optional illumination. So, you can, "Tread LOUDLY" with Autotek and light it up!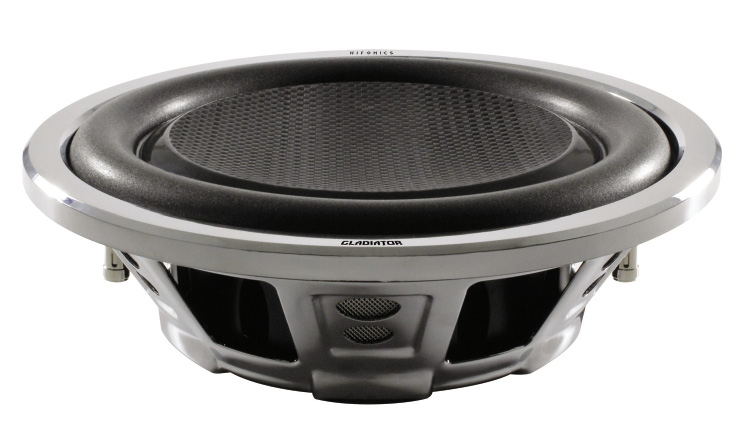 Hifonics
Gladiator GLX12D4
Hifonics.com

"Behold the Truth." Hifonics is delivering the truth with power from the Gods! This 12-inch shallow-mount woofer (under three inches) is designed for small sealed enclosures as small as 0.5 cubic feet internal. It utilizes dual three inch four-ohm coils with 9 mm of Xmax and features Nomex spider technology, woven tinsel leads, injection polypropylene flat piston cones for maximum damping and structural rigidity. These woofers are capable of handling 300 Wrms and 600 Wmax.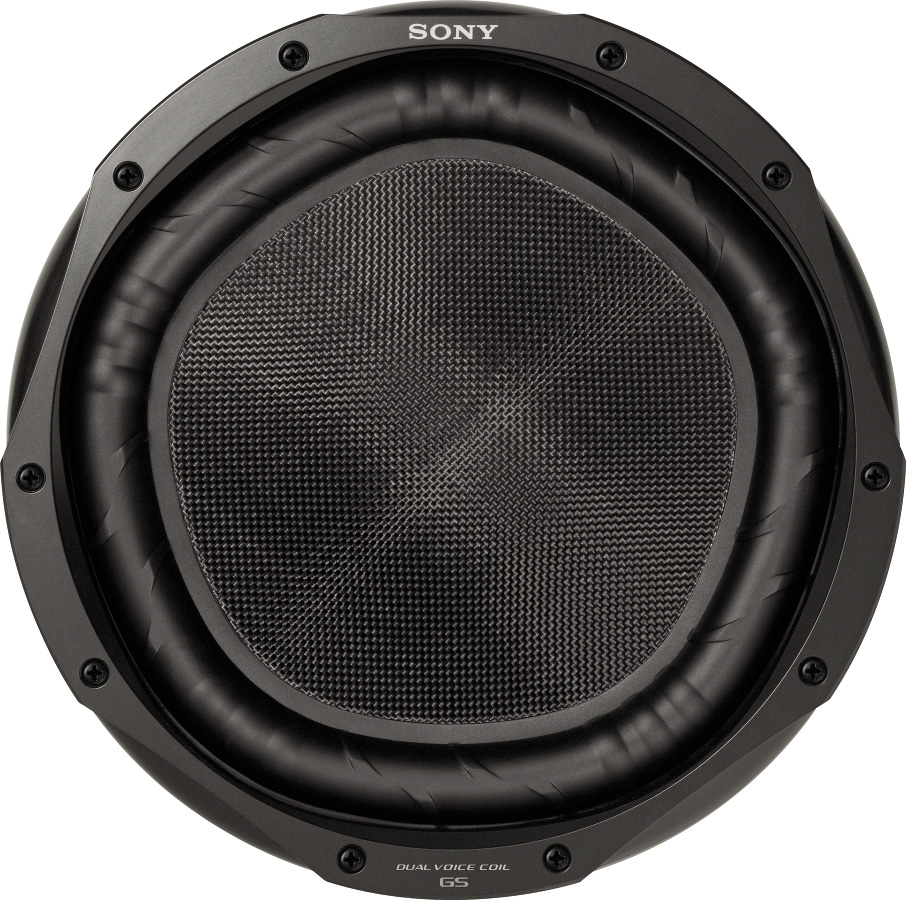 Sony
XS-GS120LD
sony.com/car
sony.ca/caraudio

The Sony XS-GS120LD DVC subwoofer cone is constructed using a Mica-Reinforced Cellular composite for reduced weight and increase rigidity, delivering deep bass response. Gold-plated fiveway binding posts provide secure wire connections for high power handling while a powerful, highenergy Ferrite magnet controls cone travel and delivers big power. The XS-GS120LD subwoofer is rated for 400 W, 520 Wrms (CEA 2031 rated) and can handle peak power of 1,500 Wmax.
RE Audio
Pro Series
reaudio.com

In keeping with its tradition of addressing both the "quantitative" and "qualitative" aspect of subwoofer design, RE Audio's Pro Series offers the latest technological upgrades and performance enhancements. The RE Pro Series loudspeakers play low and loud while maintaining linear frequency response and low distortion at extremely high power levels. Pro Series offers 12 different models to choose from ranging in size from eight to 15 inches.
JVC
DRVN Series
mobile.jvc.com
mobile.jvc.ca

JVC Mobile's DRVN subwoofers include two designs, which have been engineered to work in enclosures as small as 0.75 cubic feet. The CS-GD1200 features a dual voice coil with a 62.6-ounce strontium magnet and butyl rubber surround. Power handling is rated at 400 Wrms and 1,400 Wmax. The single voice coil model (CS-G1200) has a urethane surround for fast response, a 39-ounce strontium magnet and 1,200 Wmax and 250 Wrms of power handling.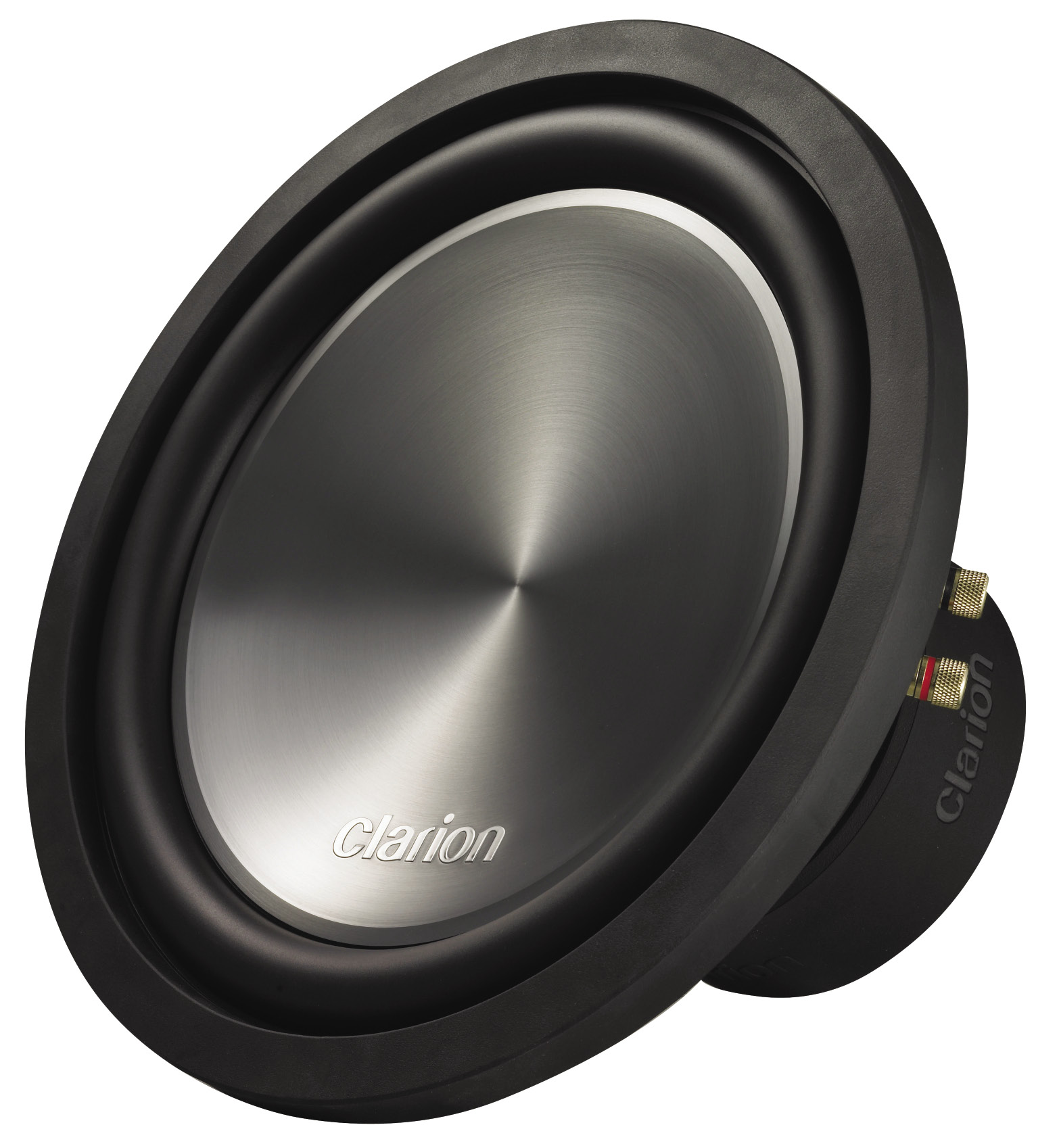 Clarion
WQ3010D Subwoofer
clarion.com

Clarion's 12-inch WQ3010D sub is designed to perform like subs costing more than twice as much. Dynamics, lowfrequency extension and clean cosmetics make the WQ3010D a perfect solution. Spider Exhaust Technology venting ensures linear performance and enhanced power handling while a glass fiber/paper cone provides a solid anti-resonant foundation. Power handling is rated at 500 Wrms and 1,500 Wmax with dual four-ohm voice coils. A 10-inch version (WQ2510D) is available.
Lanzar
VBPW1236D
lanzar.com

The Lanzar VBPW1236D is redefining the standard for Earthshaking bass with an improved non-pressed paper cone, customtooled die-cast aluminum basket, three-inch vented KSV (Kapton) dual four-ohm voice coil and three 95-ounce high-density Barium Ferrite magnets for optimum performance and cooling. Lanzar Car Audio has a history of heritage and prestige in the industry and this is a prime example of high-end performance for 2012.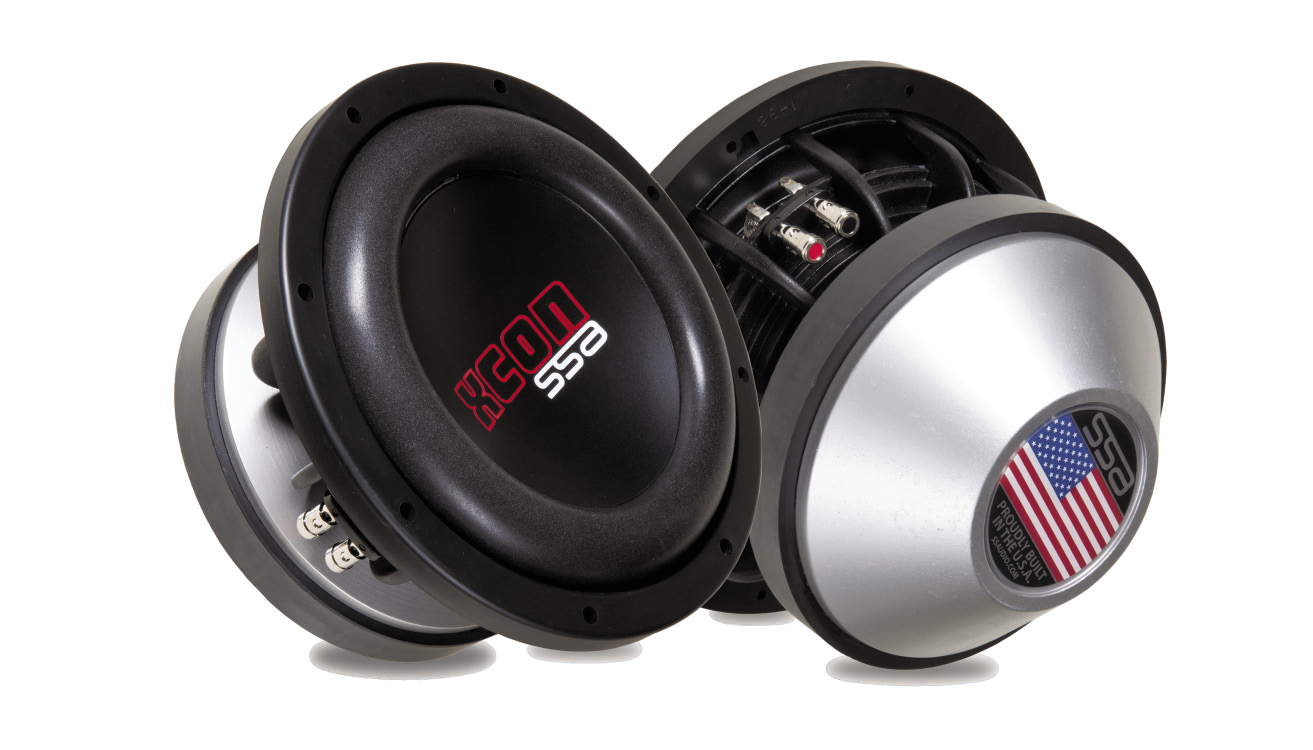 Sound Solutions Audio
XCON Series
soundsolutionsaudio.com

With an eye-popping 31 mm of Xmax, the XCON from Sound Solutions Audio uses a three-inch round, 2.6-inch long, four-layer aluminum voice coil that's strong enough to handle serious levels of power, yet lightweight enough to be very accurate and precise. For high output and sound quality competitors alike, the XCON is at the top of the food chain. The XCON is proudly designed, CNC-machined and handcrafted in the USA.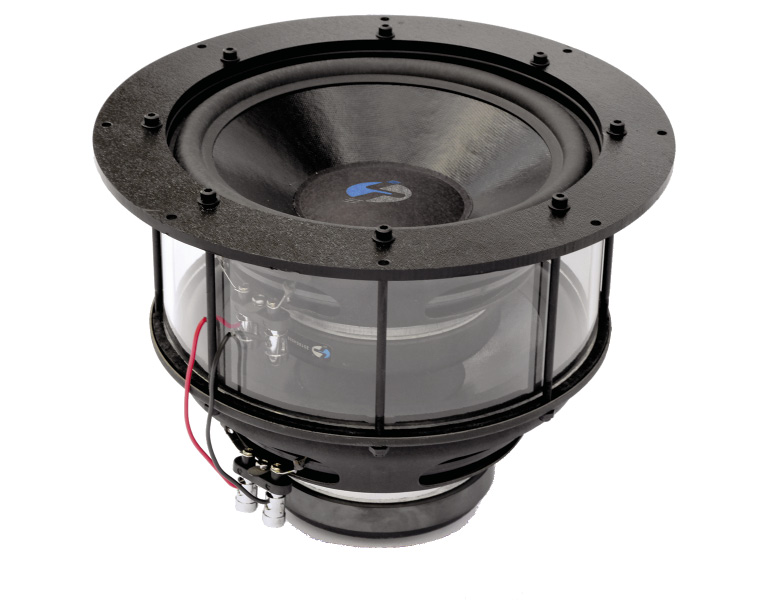 Blues Car Audio
Iso-Kit 10
bluescaraudio.com

The Blues Iso-Kit 10 brings the proven isobaric design to the everyday user without the headache and expense of having to build complex enclosures. The Blues Iso-Kit™ is a pre-assembled isobaric driver structure utilizing two Blues loudspeakers wired together to create one for-ohm driver system. While most small box woofers have very tight suspensions, the Iso-Kit 10's normal suspension makes it a very accurate, responsive and musical driver.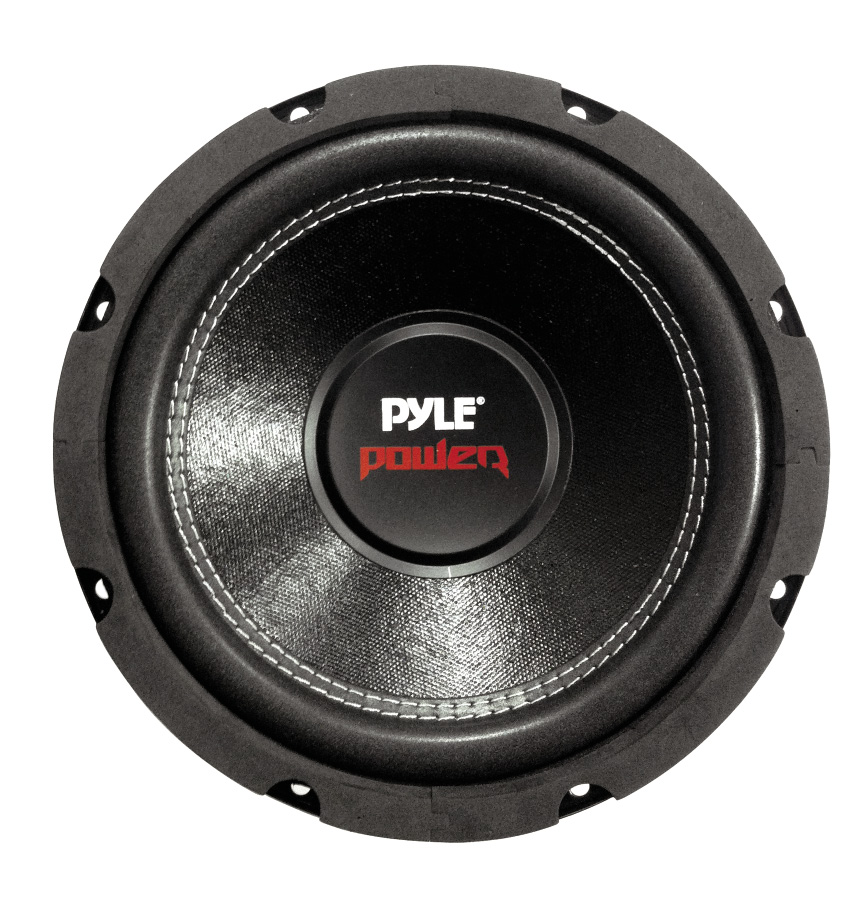 Pyle Audio
PLPW8D
pyleaudio.com

Suitable for vented or sealed enclosures and free-air applications, the PLPW8D is loaded with competition-grade innovations like a non-pressed paper treated cone, easy-to-use nickel-plated push terminals, resilient updated black steel basket and white double-stitched surround. The Pyle PLPW8D looks as good as it sounds with dual 1.5-inch four-ohm voice coils providing optimum performance and heat dissipation. Offering the best-bass-for-your-buck, the PLPW8D makes perfect sense for any factory upgrade.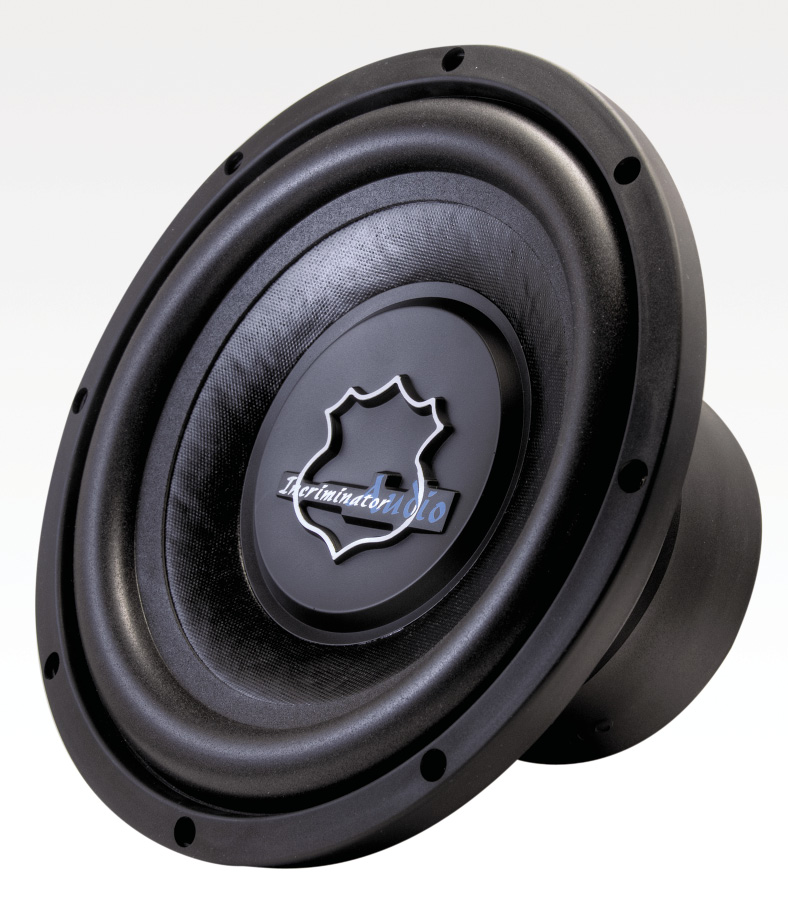 Incriminator Audio Warden
I Series 12 Dual 2 (Shown) or Dual 4
incriminatoraudio.com

The I Series is Incrimiator Audio Warden's newest entry-level driver. It combines the output of its previous model with a more compact design that can easily fit in truck boxes and other shallow applications. Comes in both dual two- and dual four-ohm versions in eight-, 10- and 12-inch models.
Polk Audio
DXi108
polkaudio.com

Polk Audio's DXi108 is designed for bass lovers who want to pack the maximum amount of low end into a limited space. The eight-inch driver throws bass that lands with the impact of significantly larger systems with a two-ohm load that's ideal for today's class-D subwoofer amplifiers.
Audiobahn
High-Excursion Subwoofer
audiobahn.com

Catering to nearly ever musical genre, Audiobahn's high-excursion subwoofer is designed with creative combinations of cone material, magnet weight, voice coil configuration and basket design. This high-excursion subwoofer is regarded as the most widelyapplicable performance subwoofer. Whether it's installed in a sealed, ported or band pass enclosure – or even in novice SPL applications – this subwoofer will adapt to ever-changing needs and various musical tastes.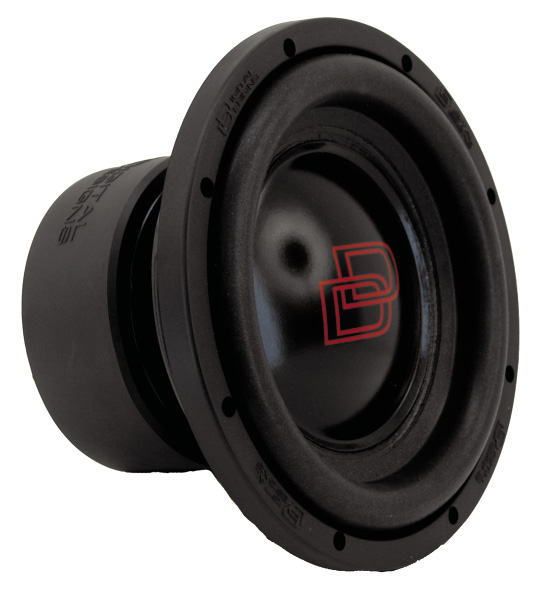 DD Audio
2500c Series
ddaudio.com
dd4life.com

The 2500c series is the little brother to the famed 9500 series of hard-driving subs that deliver tight, clean, awesome sound quality. Hand-built in USA with the same high-quality American-made moving parts as its big brother, the 2500c is loaded with features like EROM surrounds, free-flow cooling, synthetic fiber cones, laminated tinsel leads, direct connect wiring, composite spiders, CNC-machined motor and flux stabilizing aluminum shorting rings. Pound for pound, the 2500 series boasts 800 Wrms and 3,200 Wmax starting at $289.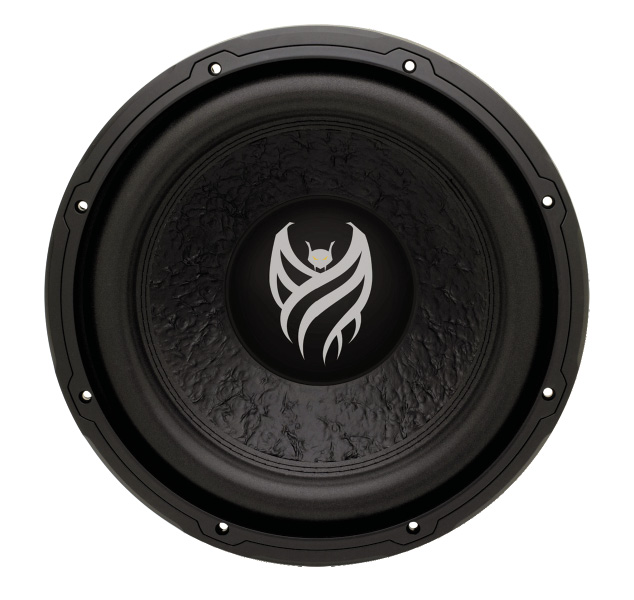 Blackmore
BWX-10
blackmoremobile.com

Blackmore's BWX-10 subwoofer features a single 50 mm voice coil, large 60-ounce magnet, foam surround and a black nonpressed paper cone. Frequency response is from 25-1,500 Hz; sensitivity is 88 dB/W/M and 1,800 Wmax. Blackmore mobile electronics, a division of Samson Electronics, is an award-winning manufacturer of innovative mobile audio and video products for custom installation applications including amplifiers, speakers, digital processors, CD and DVD players, mobile monitors and installation accessories.