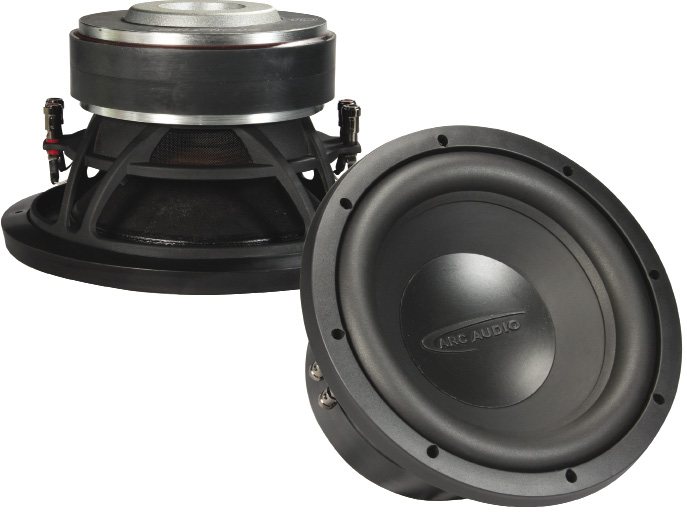 Arc Audio Black 10

The new Black 10 from Arc Audio is designed for audiophiles with a penchant for low frequency extension, stunning dynamics and realistic output levels. The Black 10 is based around a heavy duty low-resonance aluminum basket with a CNC machined top plate for the highest tolerances. The T-yoke was also CNCed and features an integrated pole vent. The low mass cone is a combination of polypropylene, pulp paper and bamboo for maximum rigidity and damping without excessive mass. A high-roll NPR rubber surround is bonded to the steep-angle cone that is optimized for high-excursion stability. It is available in dual 2-Ohm or dual 4-Ohm configurations and is rated for 400Wrms and 1000Wmax. For more information visit www.arcaudio.com or www.sound-solution.net in Canada.
---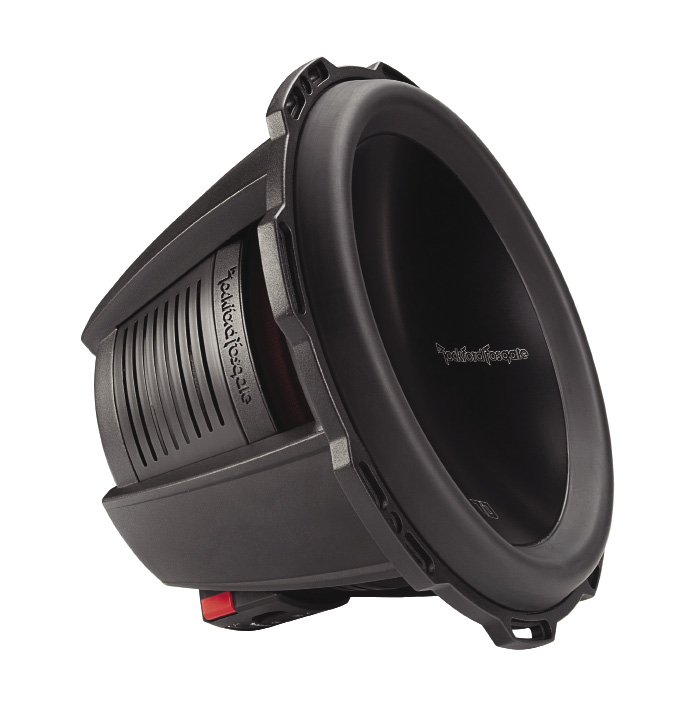 Rockford

Fosgate

Power T0

Subwoofers
Rockford Fosgate's new line of Power T0

subwoofers

feature 10", 12" and 15" sizes and are available in bo

th

Dual 2-Ohm and Dual 4-Ohm models. The T0

subwoofers

live up to their Power series heritage in every way wi

th

dual spiders, aluminum cones and high-excursion rubber surrounds. The T0 series fits between the Punch P3 series and Power T1 series, resulting in premium bass quality for every genre of music. The new Power series T0

subwoofers

include grilles and are available in dual 2- or 4-Ohm configurations. Visit www.
rockfordfosgate

.com
for specifications and application information.
---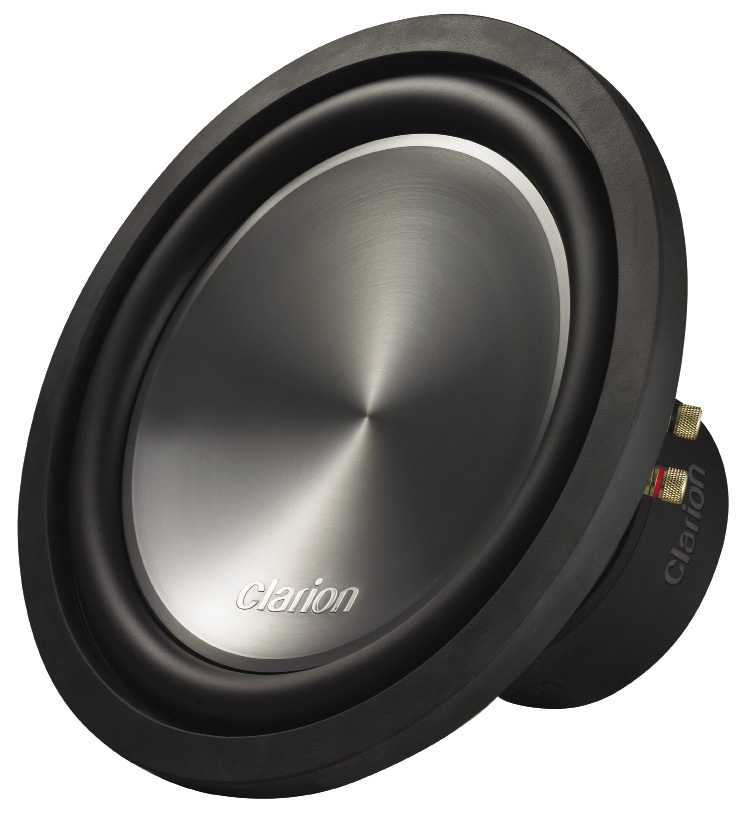 Clarion WQ3010D

Subwoofer

The 12-inch WQ3010D subwoofer was designed to provide music enthusiasts with a cost effective solution that performs like subs costing more than twice as much. Dynamics and low frequency extension combined with clean cosmetics make the WQ3010D a perfect solution. Spider Exhaust Technology venting ensures linear performance and enhanced power handling. A glass fiber and paper cone provides a solid anti-resonant foundation while an aluminized parabolic dust cap and rubber mounting gasket make it look good. Power handling is rated at 500Wrms and 1500Wmax and the driver features dual 4-Ohm voice coils. Clarion also offers a 10-inch version called the WQ2510D.The Clarion website can be found at www.clarion.com.
---
KICKER Solo-

Baric

L7

Subwoofer
KICKER Solo-

Baric

L7

Subwoofer

technology is the world's first patented square

subwoofer

, supplying the extra decibels needed for deep, musical bass in a car audio system. Deemed KICKER's best, its cutting-edge, square-sub design means more cone area, more air displacement and more decibels than a conventional round woofer. The L7 revolves around the injection-molded

SoloKon

cone wi

th

360-degree back bracing, adding targeted streng

th

for reliable performance. The solid pole piece offers superb heat dissipation for high power handling, while the distinctive cast-aluminum basket provides
a strong motor foundation. Check out Kicker on the web at
www.kicker.com
or visit
www.

gemsen

.com
in Canada.
---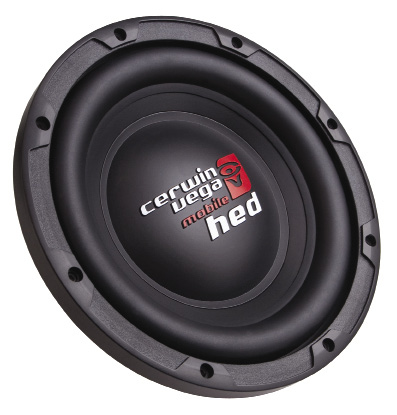 Cerwin

Vega Mobile HED

Subwoofers
Cerwin

Vega Mobile's newly designed entry-level series of HED (High Energy Design)

subwoofers

continue the goal of providing exceptional value and performance without sacrificing the high-performance characteristics that the Vega Nation has been accustomed to. Utilizing an aluminum voice coil former wi

th

a 4-layer copper winding, woven tinsel leads, and spring-loaded nickel-plated terminals, the new HED

subwoofers

will continue the CV tradition of "disturbing the peace". HED

subwoofers

will be available in 10- and 12-inch models handling 300 Watts of peak power. You will also find the new HED

subwoofers

offered in a special factory-tuned custom slot-ported loaded enclosure and in a complete HED Bass Kit package as well! Check out
www.cerwinvegamobile.com
for all the specs.
---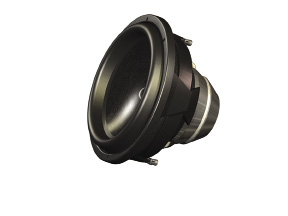 Audiomobile

Next Gen "MASS" HD

Subwoofers

Audiomobile introduces the new "neo motor" MASS (Magnetic Apex Symmetrical Stasis) HD 6512. This unique subwoofer series features one of the longest excursion, lowest distortion designs on the market. It has a one-way linear Xmax of 32 mm, yet features a mounting depth under 7" deep,. This makes it slightly shallower than most subs, yet it is capable of over twice the air displacement with dramatically reduced distortion. Additional features include a new, 3.2" Aluminum flat-wire voice coil, a titanium former and a laser-etched ceramic-alloy cone. The MASS HD 6512 is rated to handle 2,000 Watt dynamic peaks. For more information visit www.audiomobile.net