Boston Acoustics G3

Subwoofers

Designed to excel in a variety of applications, Boston Acoustics' G3 subwoofers feature great sensitivity that allows them to play loud and deep even with moderate power amplifiers. The G3 subs utilize Boston's patented RadialVent cooling, SureSet fuse protection, and robust 2.5- inch voice coils to offer exceptional power handling and reliability compared to conventional designs. Extremely versatile, G3 subs work well in small sealed or ported enclosures, even in infinite baffle applications to deliver great sound quality and output. Providing the reliability of SPS (Soft Part System) at an unprecedented price point, the G3 subs offer the superior performance and flexibility that have made Boston famous! Boston Acoustics can be found on the web at www.bostonacoustics.com or www.bostonacoustics.ca.
---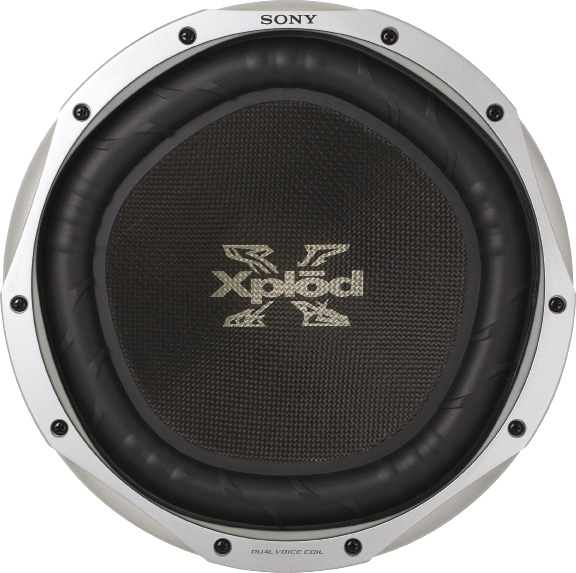 Sony XS-LD126P5

Sony's powerful XS-LD126P5 dual voice coil subwoofer is the ideal complement to any high performance amplifier. Featuring a sleek new design, it provides total flexibility at an affordable price. The XS-LD126P5 has dual 4-Ohm voice coils and a peak power rating of 1,500 Watts (400 Watts RMS). The low mass DVC design allows it to reproduce solid, deep and powerful bass, from even the tightest spaces. Additionally, the sub features a rigid new P5 design and gold plated 5-way binding posts. For those who seek performance without sacrificing style, the composite woven cone is built with mica-reinforced glass fiber and has the Xplod logo laser etched into the center. For more information, visit
www.sony.com/xplod or www.sonystyle.ca/xplod.
---
Pioneer Champion

Subwoofers
Pioneer's new Champion series TS-W309S4 12-inch

subwoofer

delivers bass wi

th

extreme precision and clarity. Wi

th

its large seamless IMPP composite cone that is 14 percent larger in surface area than the previous generation, this

subwoofer

delivers higher sound pressure levels wi

th

less distortion. The

subwoofer

also features a Dual-layer Elastic Polymer Surround, a four-layer copper voice coil wi

th

an aluminum former, higher power handling and increased reliability. The Champion series

subwoofers

are also available in 10-inch and in dual 4-Ohm voice coil versions. For more information on the TS-W309S4

subwoofer

, check out
www.pioneerlectronics.com
or
www.

pioneerelectronics

.ca
.
---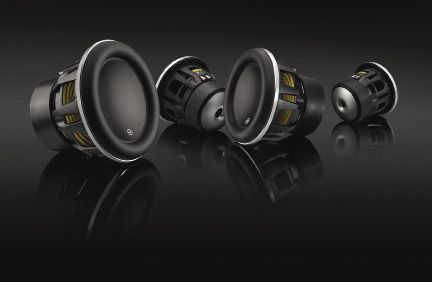 JL Audio W7 Anniversary Edition

Subwoofers
To celebrate the

subwoofer

that changed it all, JL Audio has introduced the "Anniversary Edition W7" models to replace all of the original W7s. Changes are cosmetic-only and consist of a distinctive Satin-Black Basket, a "W7 Anniversary Edition" badge on the cone, a brighter outer trim ring, as well as new labels and packaging. The legendary sound and overall performance of the W7

subwoofers

remains unchanged. To kick off the 10

th

Anniversary of the W7, JL Audio is also offering a limited, numbered edition of W7AE-LP

subwoofers

. Each one is hand-signed and hand-numbered by the man who started it all, JL Audio's founder, CEO and Chief Engineer Lucio

Proni

. More information can be found at
www.jlaudio.com
or
www.

gemsen

.com
in Canada.
---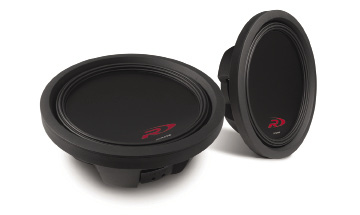 Alpine SWR-T12 Thin

Subwoofer

Alpine's SWR-T12 12-inch thin subwoofer is only 3.5 inches deep, yet can handle the same power and provide the same output as traditional subwoofers. Using Alpine's patent pending Pass-Through Gap Geometry, the Thermoplastic Elastomer Segmented Spider passes completely through the motor structure, giving the cone and voice coil assembly the physical clearance needed to achieve over 50mm of peak-to-peak excursion. The SWR-T12 can be housed in an enclosure as small as 0.5 cubic feet, therefore creating various installation possibilities beyond the trunk (ex: in a custom door panel, under the glove box, under a seat). Full details are available at www.alpine-usa.com