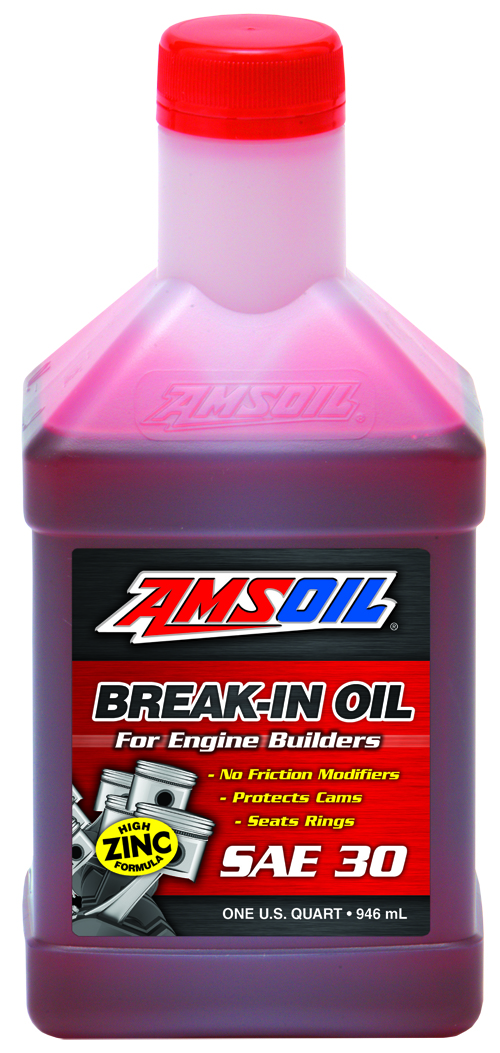 Amsoil
SAE 30 Break-In Oil
amsoil.com

Designed for high-performance and racing engines requiring SAE 30 oil, AMSOIL's new SAE 30 Break-In Oil allows quick and efficient piston ring seating and protection for new and rebuilt engines. Formulated with no friction modifiers, sharp peaks on newlyhoned cylinder walls partially flatten and allow the formation of a dynamic seal that increases horsepower, compression and torque. AMSOIL Break-In Oil contains high levels of zinc and phosphorus to provide the anti-wear protection required during this critical period, plus increased film strength protects rod and main bearings.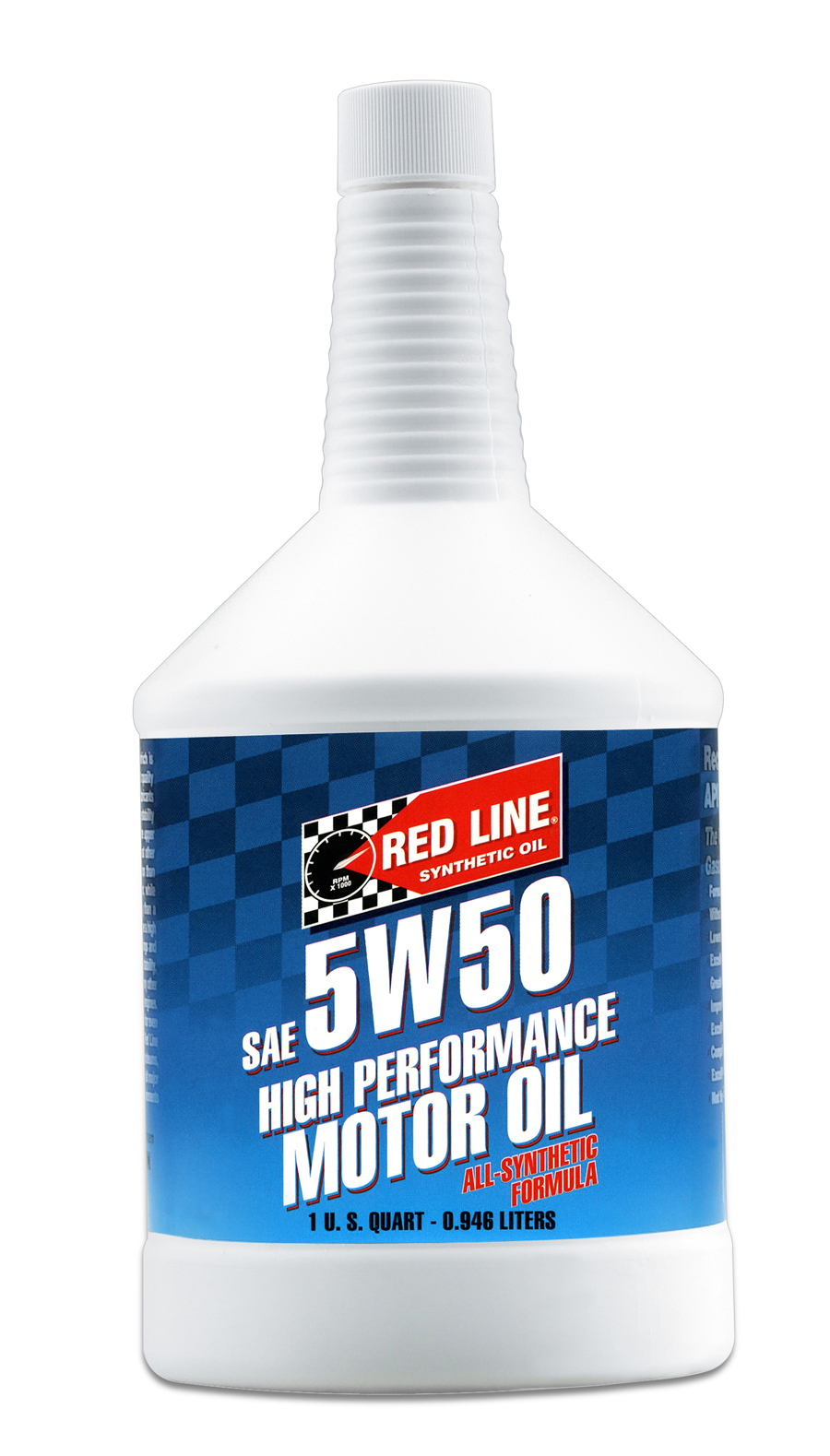 Red Line Synthetic Oil
5W-50 Motor Oil
redlineoil.com

Red Line's 5W-50 fully-synthetic ester formula provides excellent wear protection and friction reduction across a wide range of operating conditions for passenger cars, light trucks, performance vehicles and marine applications. High detergency allows extended drain intervals and provides increased cleanliness, improved fuel economy and ring seal for more power. Compared to other synthetics, superior high-temperature stability and oxidation resistance increases lubrication of hot metal while a high natural viscosity index provides thicker oil film in bearings and cams with less evaporation.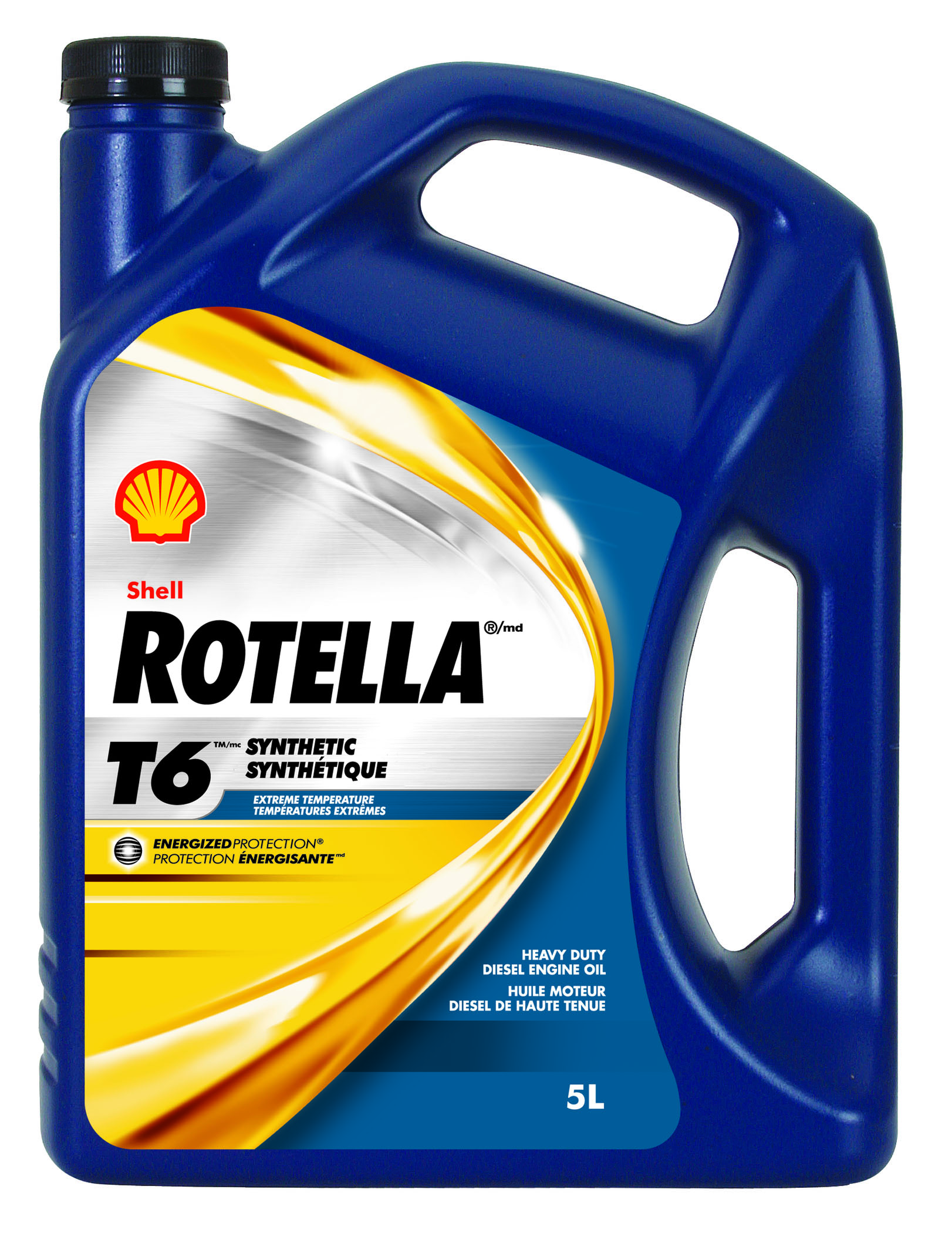 Shell Rotella
T6 Full Synthetic
shell.ca

Shell Rotella T6 Full Synthetic is an innovative heavy-duty engine oil developed to deliver fuel economy savings, extended-drain capability, enhanced engine cleanliness and excellent wear protection. Shell Rotella T6 boasts a significant claim of 1.5% savings in fuel economy and Shell Rotella Energized Protection heavy-duty diesel engine oils provides protection in three critical areas: acid control to help protect against corrosion, deposit control to help keep engine clean and wear control to help keep moving metal engine surfaces apart.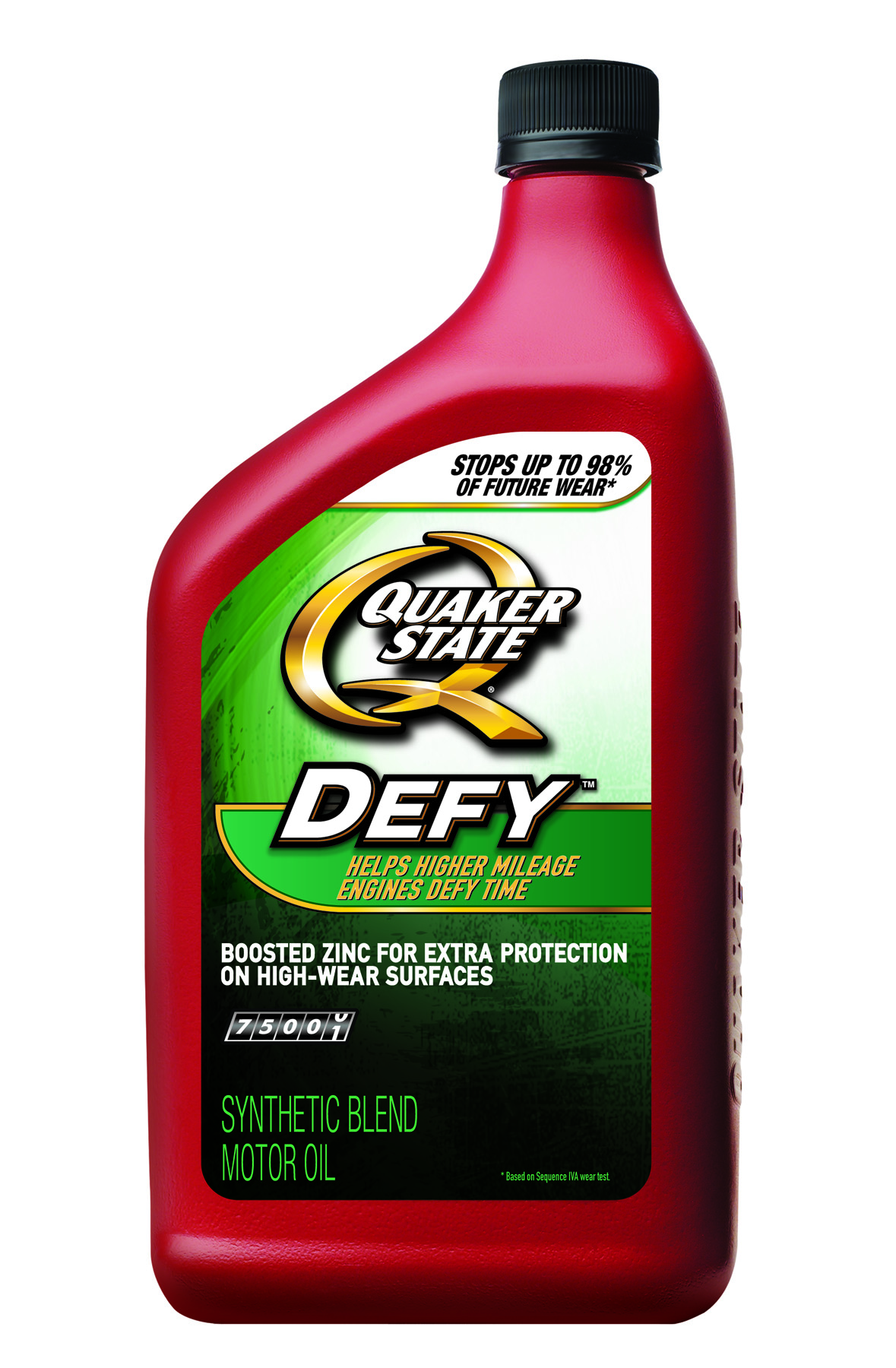 Quaker State
Defy
quakerstate.com

New Quaker State Defy contains a proprietary "zincbooster" contributing to wear and oxidation control that prevents up to 98% of future wear. Defy is intended to provide enthusiasts with quality oil that will offer the protection and performance required in high-output, flat-tappet engines. The low-volatility ZDDP technology reduces the amount of volatile phosphorus while retaining its anti-wear protective behavior and antioxidant performance. Defy has a ZDDP composition of 1,200 ppm to stand up to the most aggressive engine profiles.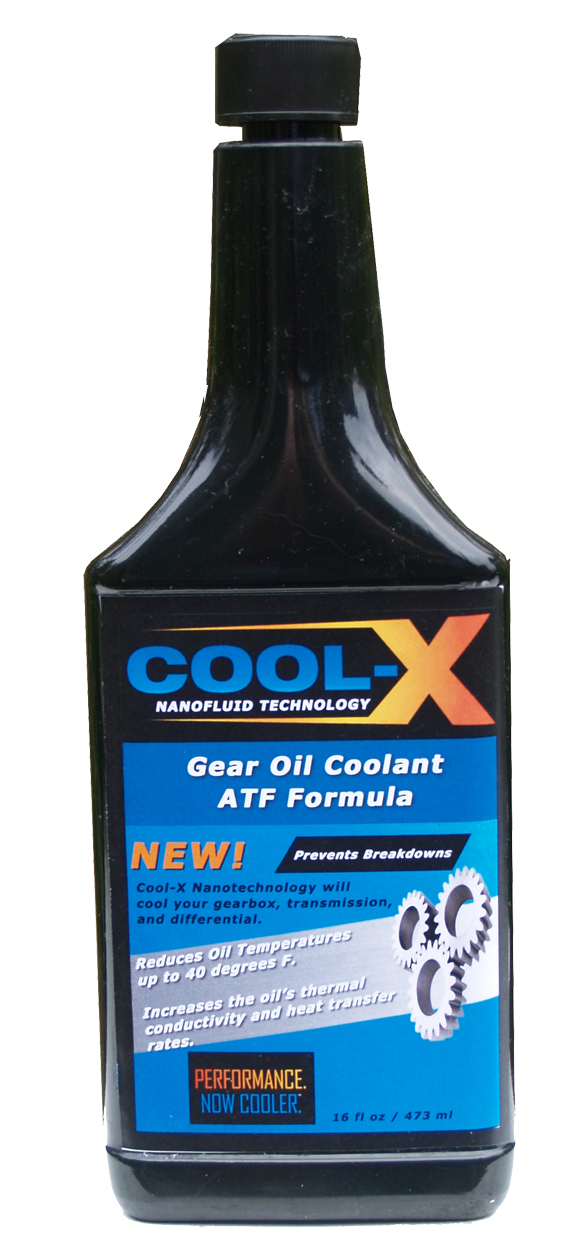 Cool-X
Nanofluid Gear Oil Coolant with Nanofluid Technology
cool-x.com

Cool-X Nanofluid Gear Oil Coolant with Nanofluid technology adds carbon nanoparticles to the oil in your transmission to improve its thermal performance. Gearbox and transmission oil temperatures have been shown to be reduced by 10o to 40o F. Lower oil temperatures reduce oxidation and slows oil breakdown, typically doubling oil life and protecting the gearbox from damage. Cool-X particles strengthen the equipment through burnishing over time. Gear performance and shift times are unchanged. Formulations available for ATF, MTF and 75/90 gear oils.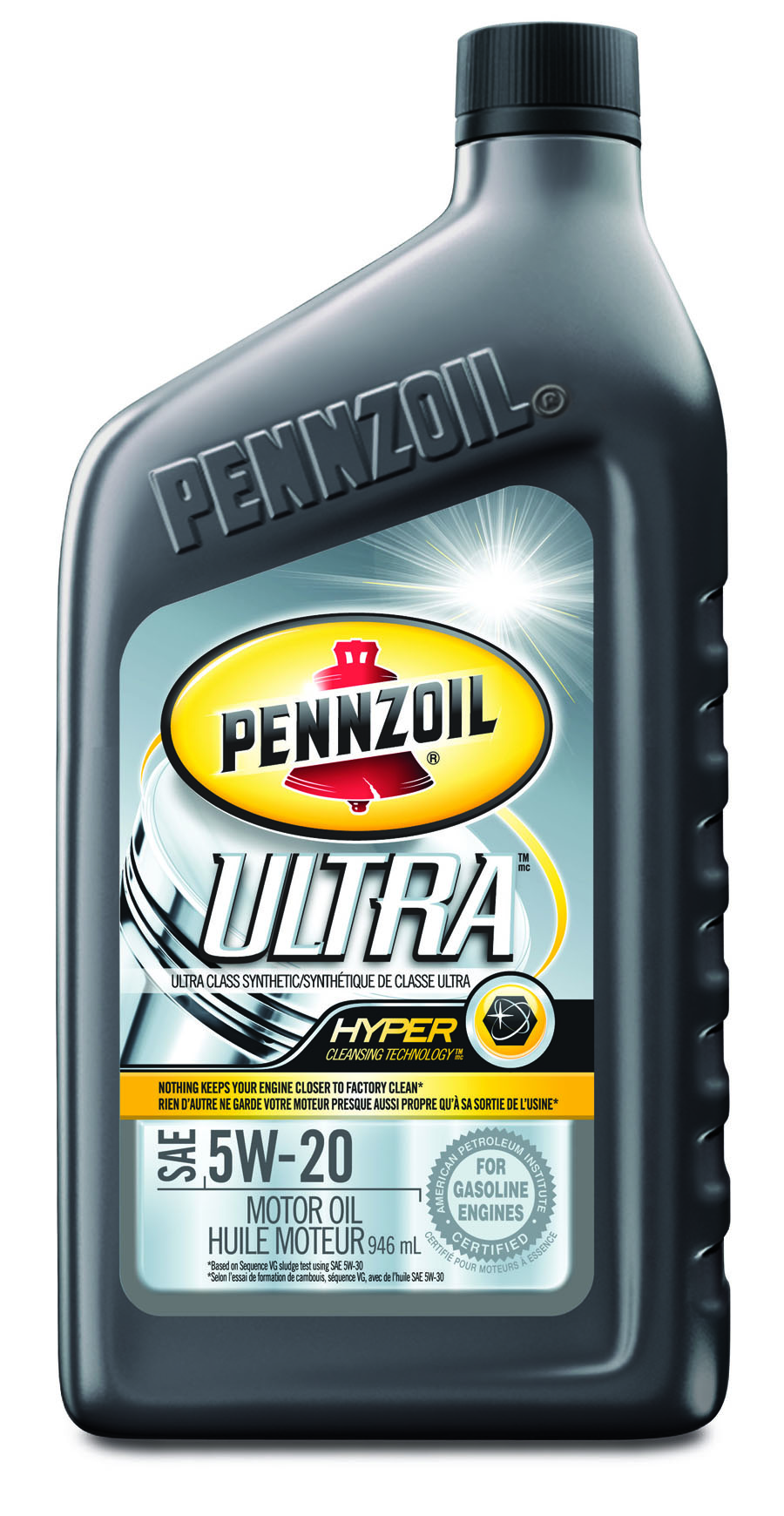 Pennzoil
Ultra
pennzoil.ca

Pennzoil's most technologically-advanced full synthetic oil, Pennzoil Ultra, uses Hyper Cleansing Technology, which far exceeded the toughest standards for engine cleanliness, to help keep a vehicle's engine as close to the way it was the day it left the factory. Pennzoil Ultra helps keep pistons up to 65% cleaner than the toughest industry standards* and no oil – not even Mobil 1 – keeps an engine closer to factory clean than Pennzoil Ultra. (*Based on Sequence IIIG sludge test using SAE 5W-30.)