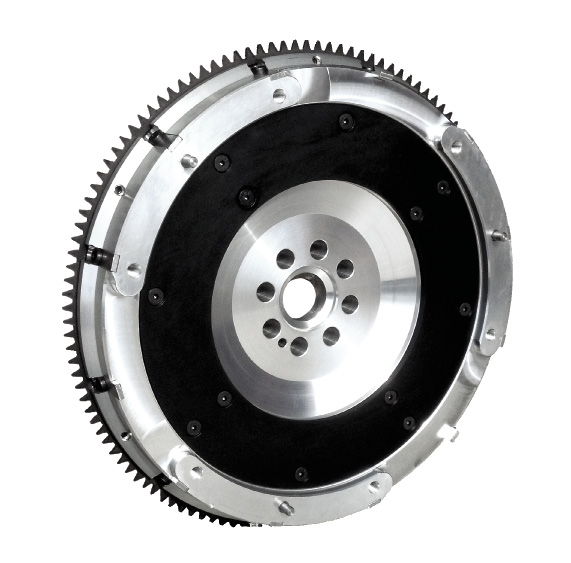 Aasco Motorsports
Honda/Acura V6 flywheel
Aasco Motorsports is proud to announce its Honda/Acura V6 flywheel (part #103212-11) for the 2000-06 Acura TL/CL with 3.2L V6 engine and the Honda Accord 3.0L V6. Engine sensor triggers are built into the flywheel. It is made from billet 6061 aluminum, designed and machined on-site in Aasco Motorsports' Southern California facility. Flywheel weighs 14 pounds and significantly decreases the M.O.I. compared to stock.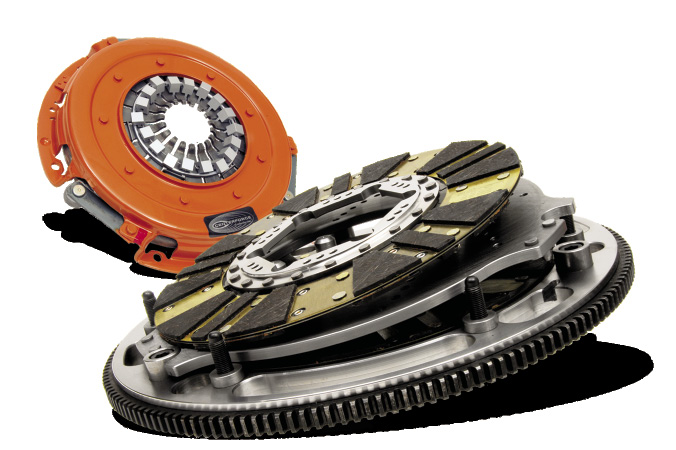 Centerforce
DYAD DRIVE SYSTEM (DS)
Definition of DYAD: "dy ad Two units treated as one; a couple; a pair, or combining power of two." The DYAD DS (Drive System) multi-disc clutch has been developed to meet the needs of modern high-end vehicles and allows for engine torque levels up to 1,300 lb-ft of torque and still be driven every day. Drivers need a clutch that can offer great longevity, smooth engagement, quiet operation, light pedal and high-end holding capacity. The patent-pending DYAD DS offers all that and more with no complicated setup or adjustments required.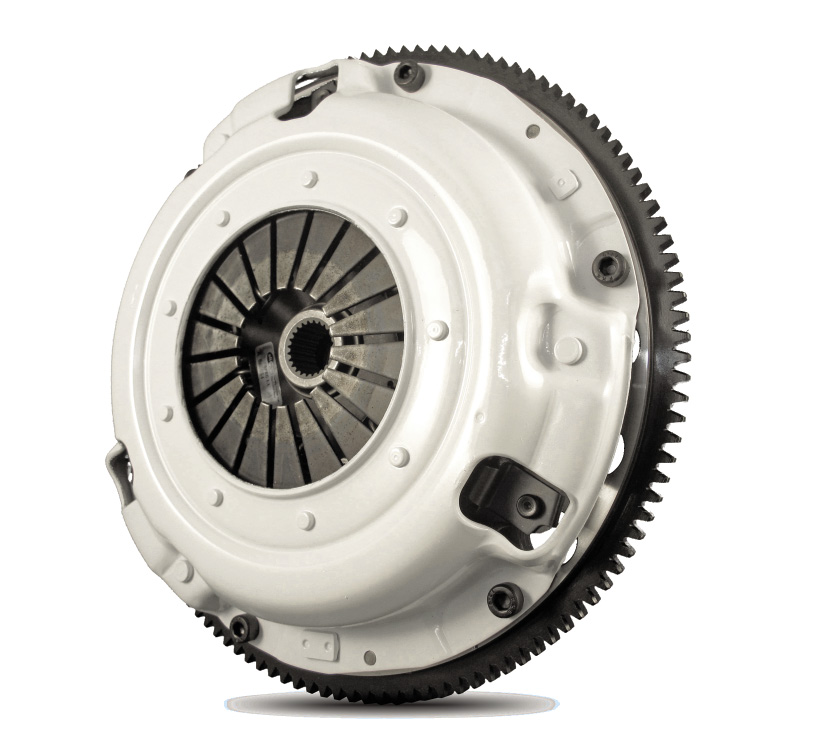 Clutch Masters
2013 Scion FR-S / Subaru BRZ
Clutch Masters is quick to introduce its performance clutch/flywheel kits for the exciting brand new Scion FR-S and Subaru BRZ. This is complete changeover kit features a solid steel flywheel, heavy duty pressure plate and multiple friction disc configurations to satisfy any performance level! The FX series is designed to handle high torque outputs with minimal compromise to drivability. By re-engineering the leverage (or fulcrum point) on its pressure plates, Clutch Masters has increased clamping power while maintaining a stock pedal feel.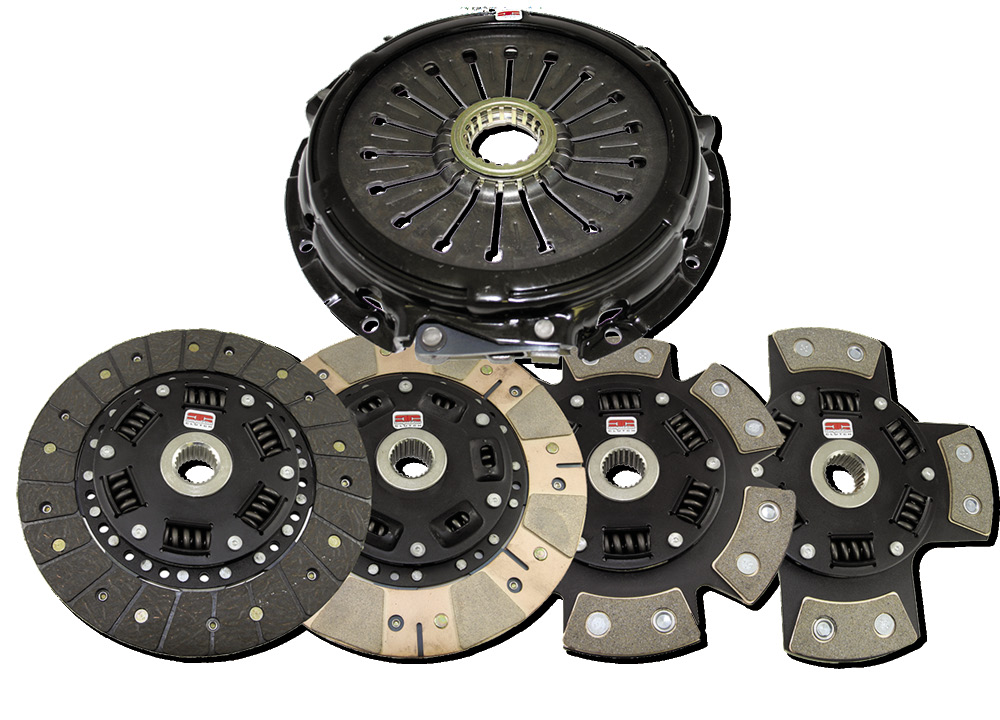 Competition Clutch
Heavy Duty Pressure Plate for 2002-05 Subaru WRX and 2004-11 WRX STI
Competition Clutch now offers a heavy duty pressure plate for the 2002-05 Subaru WRX (includes 2,500-pound pressure plate) and 2004-11 Subaru WRX STI (includes a 2,700-pound pressure plate). Both clutch kits have a near-stock pedal feel, your choice of sprung or un-sprung
performance disc and includes an alignment tool, pilot bearing and throw-out bearing.
EXEDY
Cerametallic Twin Plate Clutch Kit Line
New from Exedy is the expanded line-up of its trusted cerametallic twin plate clutch lineup. These new kits are based on the existing cerametallic Hyper Series Twin Clutch. The clutch discs feature sprung centers with cerametallic pads and offer lower rational weight than standard multi-plate clutch kits. Applications include: 2004+ Subaru WRX STI (FM022HD), 2006+ Subaru WRX (FM032SD), 2003-06 Nissan 350Z (NM072HD), 2010+ Hyundai Genesis Coupe (RM012SD), 200-08 Honda S2000 (HM052SR) and 2011+ Ford Mustang 5.0L (ET04XD).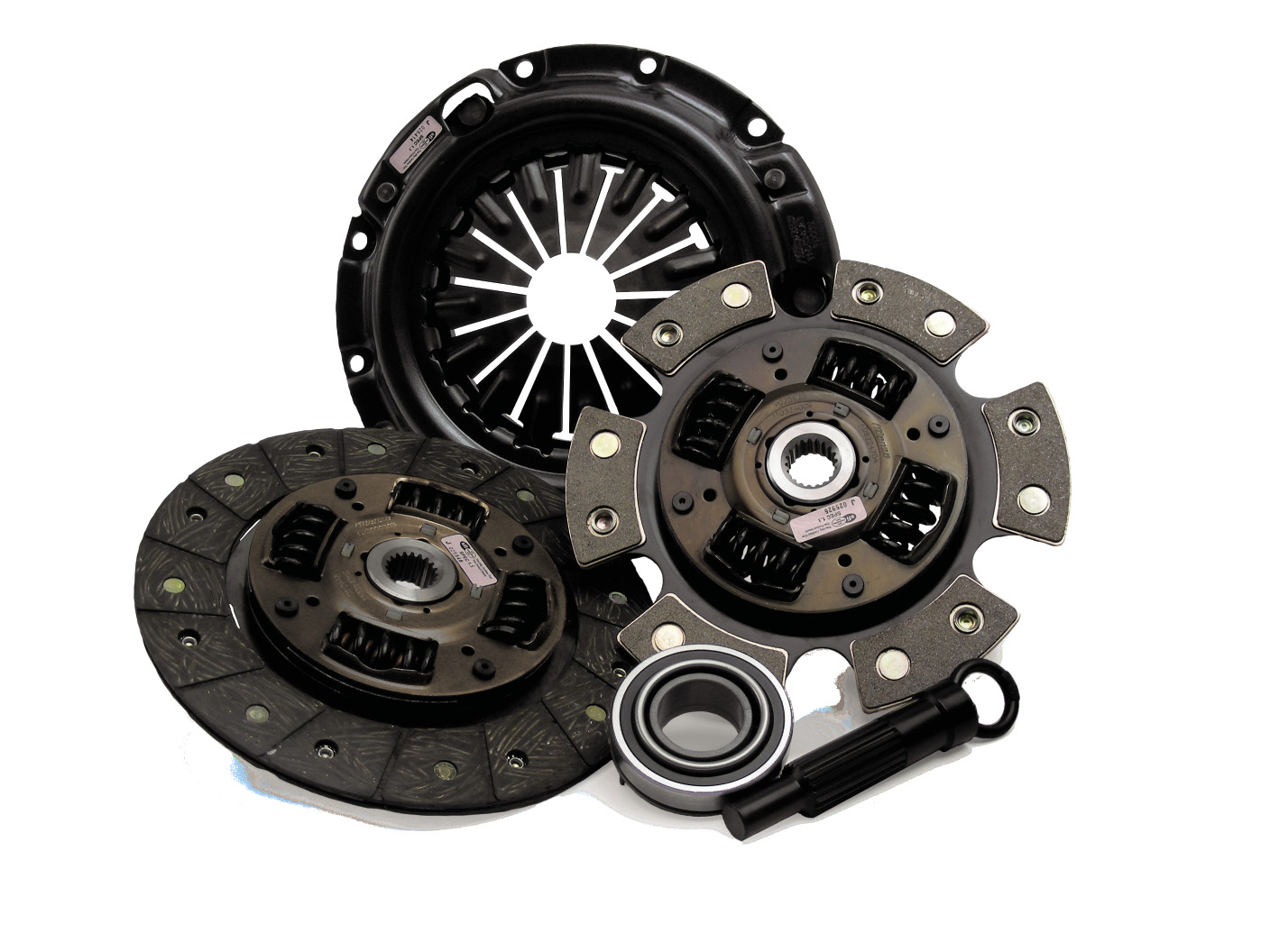 Fidanza
V-Series Clutch Kits
The V1 clutch kit features a sprung hub full face organic street disc designed for ultimate drivability and performance. The V2 clutch kit features a sprung hub ceramic six-puck designed for high-power builds used on the street or track. Each V-Series clutch kit comes complete with pressure plate, disc, release bearing and alignment tool (most applications).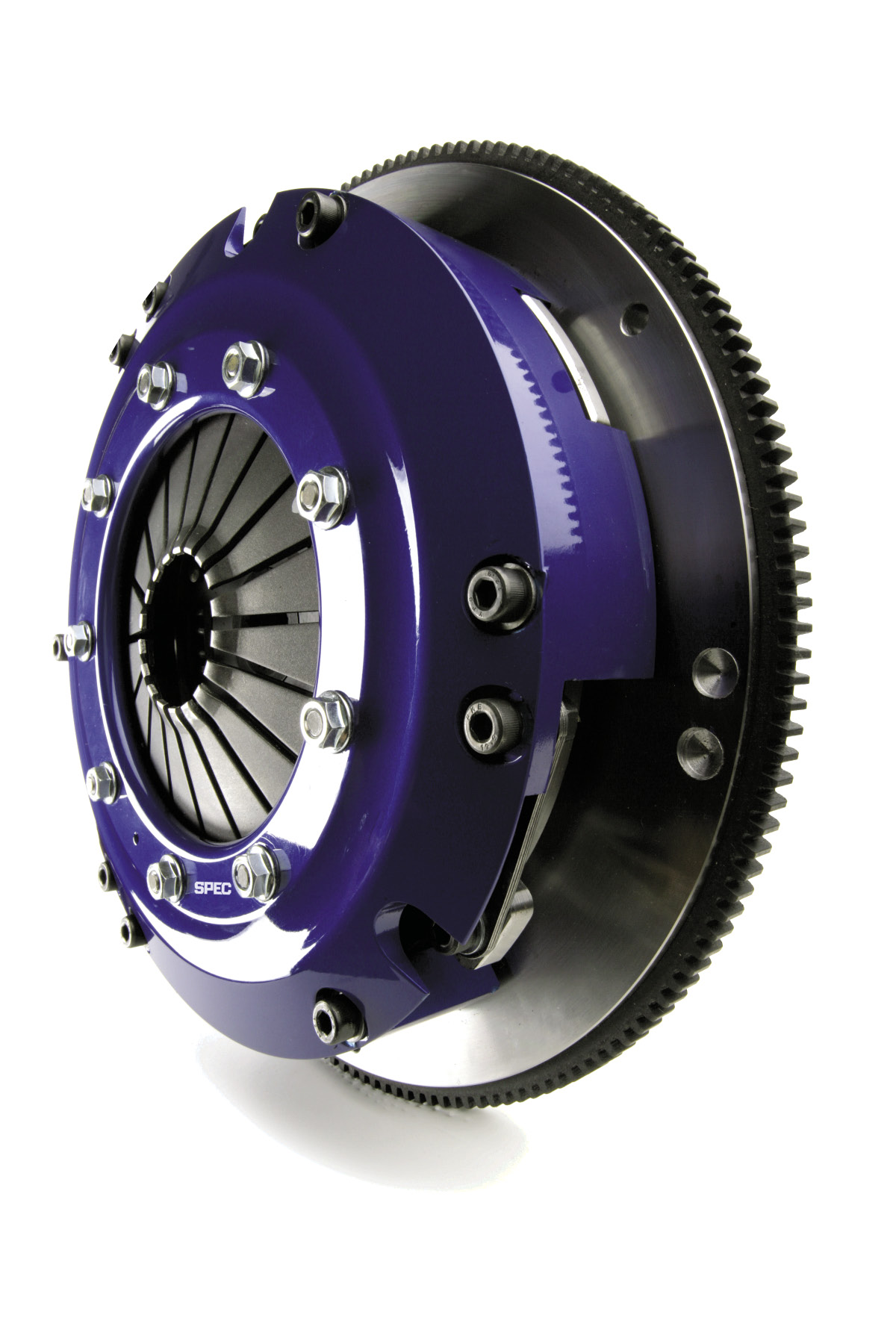 SPEC Clutches & Flywheels
Super Twin for Nissan 300ZX (Z32) VG30DETT
SPEC Clutches & Flywheels introduces the billet Super Twin extreme-capacity assemblies for street, drag, road racing and drift applications. Until now there's been a drivability, maintenance and longevity trade-off with clutches built to handle between 600 and 1,300 lb-ft of torque. The revolutionary new SPEC Super Twin sets a new standard offering near-stock drivability, tremendous life expectancy, bolt-in installation and maintenance-free operation. Featuring billet construction, these units are smooth, quiet and CNC-milled to an industry-leading 0.001-inch for perfect balance and actuation. Fywheel, bearings, alignment and precision balancing tool included.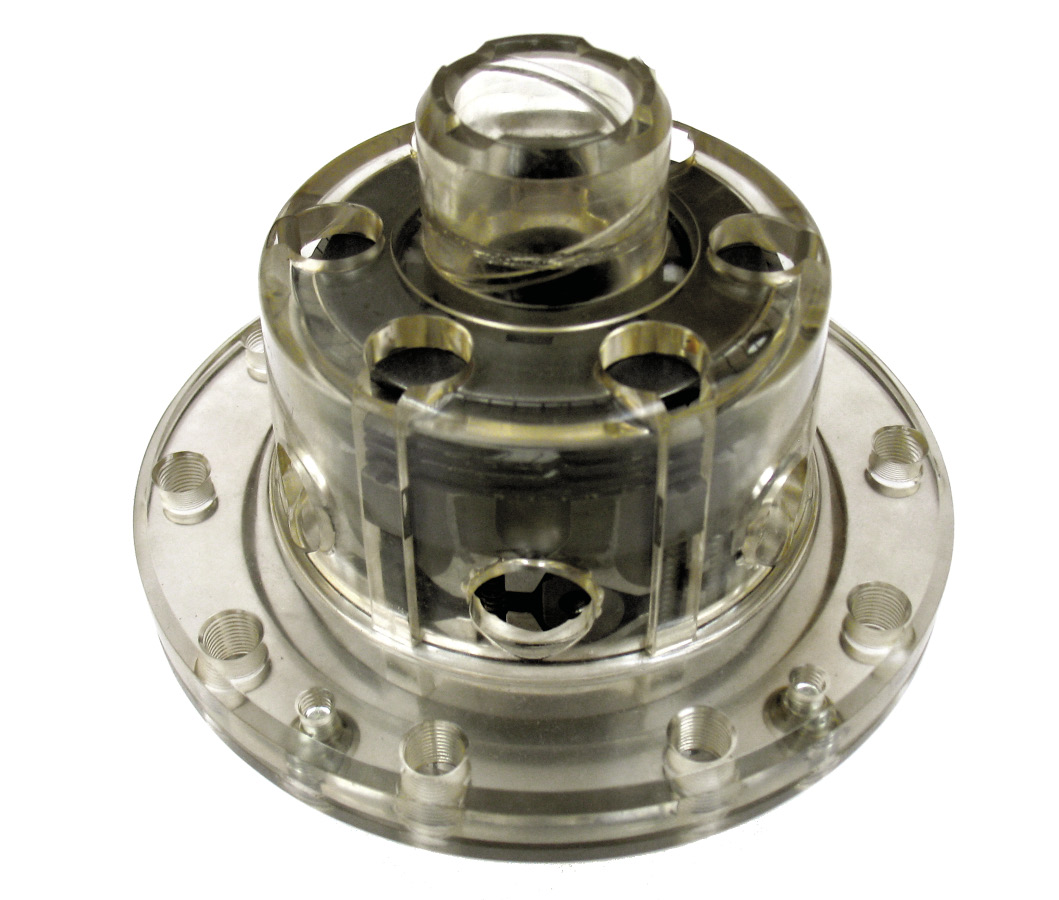 MFactory
Metal Plate LSD
The MFactory Metal Plate LSD puts the power to the ground and maximizes your vehicles traction where conventional Torsen LSDs fail. Available in one-way (acceleration only), 1.5-way (acceleration/deceleration) and -two-way (acceleration/deceleration), all MFactory Metal Plate LSDs are set at 60% lock for street and track usage.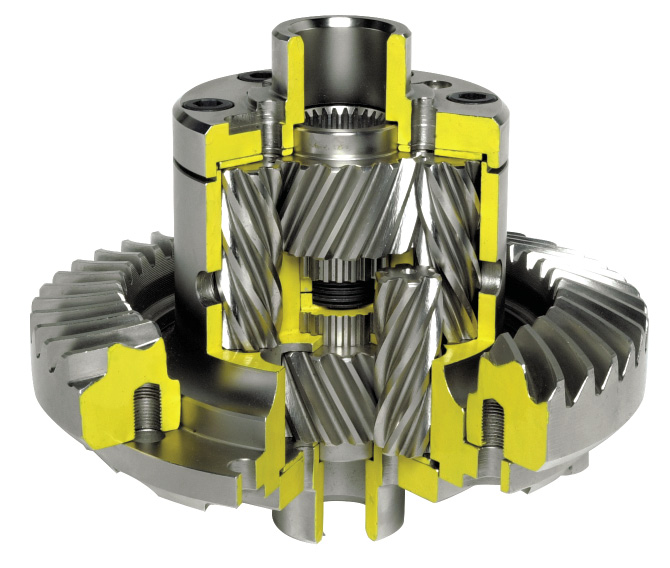 Quaife
QDF9V-2 ATB Helical Limited Slip Differential
Quaife has redesigned its heavy-duty QDF9V-2 for many popular Chrysler Hemi applications, including Challenger, Charger, Magnum, 300C (Hemi 215 axle, 2005-08 SRT8, 2009+ R/T, 2009+ LX 5.7L AT). A larger differential case allows the use of larger internal gears for more strength and torque handling capacity, improved load dispersion and greater separation of high-stress areas so you can put even more Hemi power to the ground. Quaife's Automatic Torque Biasing Helical LSD constantly and seamlessly transfers torque to the axle with the most traction to vastly improve straight-line acceleration and cornering. Over 370 applications backed by a lifetime warranty.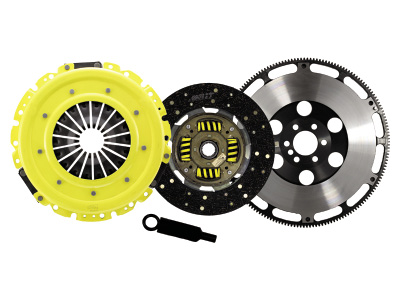 Advanced Clutch Technology
Sport Clutch Kits
Advanced Clutch Technology (ACT) is proud to announce the release of 14 lines of sport clutch kits for the various applications. ACT's Sport line of clutch kits are an affordable alternative for vehicles that have increased power output through the addition of bolt-on upgrades. Depending on the application, the sport pressure plates offer a 10% to 30% clamp load increase over the original equipment while keeping the pedal feel at stock to moderate. Each kit includes a sport pressure plate and choice of street disc or race disc and components.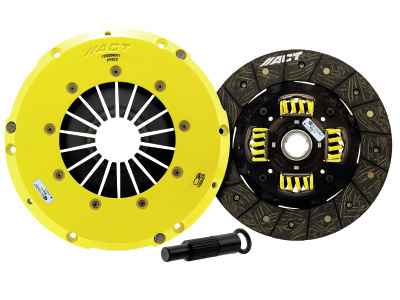 Advanced Clutch Technology
2010 Hyundai Genesis Coupe 2.0T
Advanced Clutch Technology's (ACT) new clutch kits for the 2010 Hyundai Genesis Coupe 2.0T include a HY012 pressure plate, choice of disc and alignment tool. The HY012 pressure plate is manufactured using a billet aluminum cover, which makes it both stronger and lighter in weight. It utilizes a ductile iron friction surface, which meets SFI requirements and is assembled with stronger straps and rivets. It also incorporates hardened diaphragm fingers for decreased wear and provides a 64% increase in clamp force over stock.