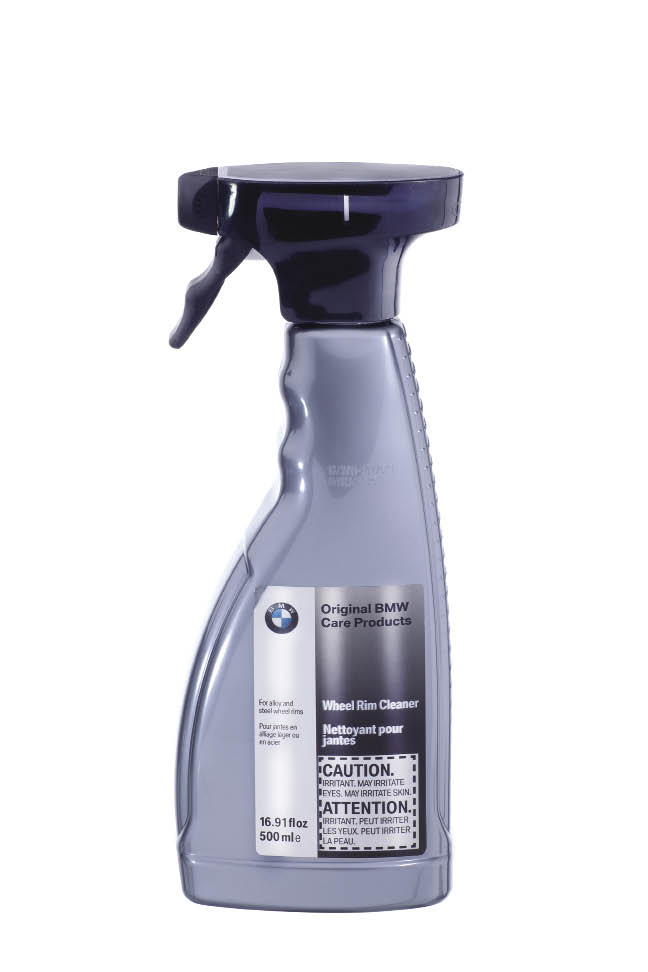 BMW
Wheel Rim Cleaner
The new BMW Wheel Rim Cleaner is a highly efficient, non-corrosive special cleaning agent. Shortly after application, the cleaning effect is indicated by a red coloration that signals that dirt is actively being dissolved. The improved formulation with more powerful ingredients removes stubborn dirt such as baked-on brake dust, oil and rubber residue, and other road dirt even more effortlessly and with less physical intervention by the user.
---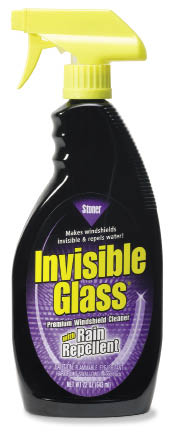 Invisible Glass
Premium Windshield Cleaner & Rain Repellent
With Spring on the horizon, Car Planet is proud to announce our new Quick Detailer that is sure to bring any vehicle to it's best shine. Car Planets Quick Detailer unique plant extract formula bonds to your vehicles paint streak free, while cleaning away dirt and road grime.
---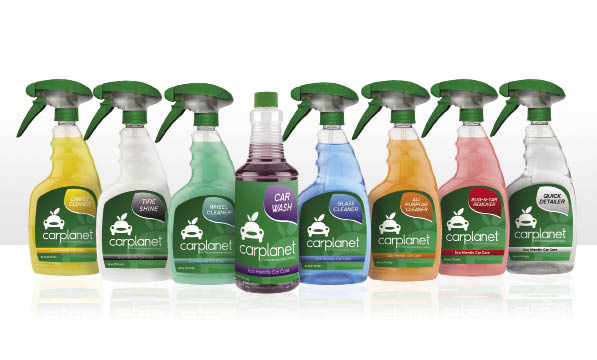 Car Planet
Detailing Product
Invisible Glass® with Rain Repellent was developed for exterior vehicle glass with THREE simple objectives: superior cleaning power, "invisible" glass clarity, and a long lasting repellent to shed rain, snow, and ice.  Invisible Glass is a powerful cleaner which removes tough dirt, dust, sap, droppings, grease, adhesives, fingerprints, pollutants, and other oily grime. OTHER glass cleaners contain blue dyes and foamy soaps that leave streaks. Invisible Glass contains NO streaky ingredients.
RainRepellent.htm
---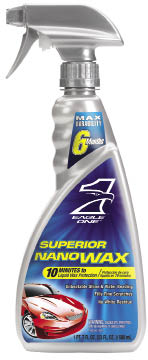 Eagle One
Superior Nanowax
The patented carnauba-based formula in Eagle One Superior Nanowax produces unbeatable shine and water beading as well as long-lasting protection.  It also fills fine scratches and unsightly swirl marks. Ease-of-use sets Superior Nanowax apart from traditional liquid waxes. Just spray on and wipe to a radiant shine with no hand buffing, haze, white residue or discoloring of trim. Special conditioners and UV protectors quickly penetrate the paint surface for deeper protection which can last six months or longer.
---

Lucas Oil
Slick Mist Speed Wax
Lucas Oil Slick Mist is a polymer paint gloss intensifier, which can be used on other surfaces such as glass, chrome and vinyl decals. Use Slick Mist as a traditional wax, quick detail spray or spray it on your vehicle between rinsing and drying for the easiest polish job ever. That's right! Just spray it on a wet or dry surface and wipe it off. Slick Mist out performs the competition and will leave your finish slicker and shinier than any product on the market, with long lasting protection. You and Slick Mist can give any machine an extreme gloss fast!
---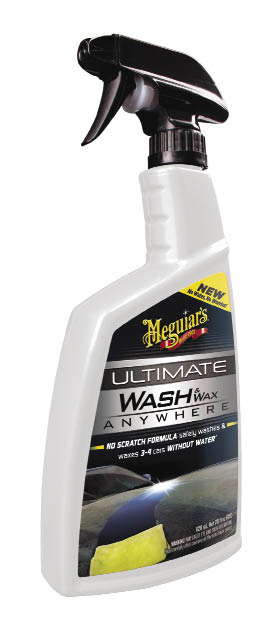 Meguiar's
Ultimate Wash & Wax Anywhere
Perfect for urban dwellers, those with limited access to water, or the hot rodder that just arrived at a cruise, Ultimate Wash & Wax Anywhere safely lifts away dirt and grime while leaving behind a protective layer of hydrophobic wax. In as little as 15 minutes, this new formula can morph a drab and dirty appearance into a stunning, clean & shiny car, without a drop of water. What's more, depending on how dirty the car is, a single bottle, along with the help of a few microfiber towels can wash & wax up to five average sized cars.
---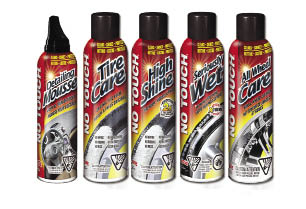 Permatex
No Touch Tire Shine
No Touch starts 2011 off with a fresh new look. No Touch appearance products are specifically designed to meet the demanding needs of car enthusiasts. No Touch makes it easy to detail your tires, rims and dash in minutes. Just spray on and walk away for a rich long lasting high gloss shine. Go to  www.notouch.ca to see it for yourself. Next time you want to ride in style, reach for a can of No Touch® and Get Your Shine On!
---
Shining Monkey
Tire Shine
Tired of your tires looking like they just came out of a 70's body building contest all lathered up with oil and grease??  Not to mention, getting all that gunk all over the side of your car?? Well we are to. Introducing the Shining Monkey Tire Shine. This new Non Slinging formula will get your wheels looking Back to Black with a beautiful Satin Sheen without ending up all over the side of your ride..  Gone are the days when you have to make your wheels look so shiny that you can't tell where the rim ends and the tires begin. This is the next level in vehicle care. If you want your ride looking right and not over done... try the Shining Monkey Tire Shine. It's the right amount of shine....everytime!!!
---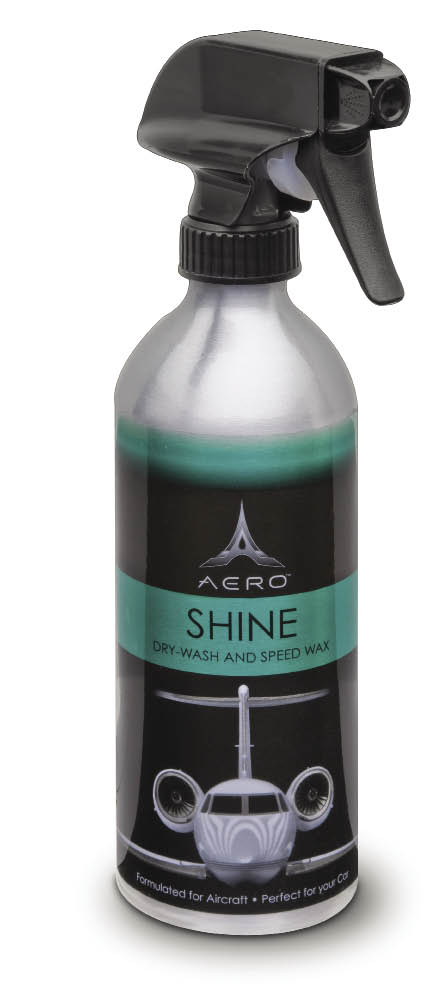 International AERO Products
Shine Dry Wash and Speed Wax
Our Boost controller offers fast spool up of your turbo, steady boost, easy installation and quick adjustability. With the easy-to-read design, stainless steel spring and ceramic ball, dialing in your boost is quick and easy. All of our MBC have a locking set screw to ensure the controller stays where you set it. Another industry first ! Its quick, small and easy install: no tools needed to adjust boost. Constructed in billet aluminum and anodized laser engraved scale, it comes equipped with cable ties, instructions and tech support.
---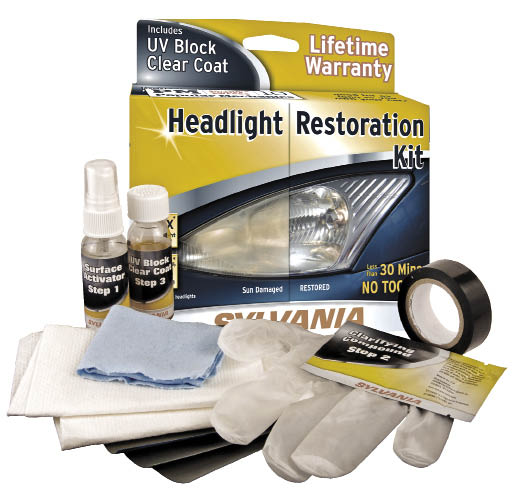 Sylvania
Headlight Restoration Kit
The Headlight Restoration Kit from SYLVANIA removes thousands of miles of damage and restores headlight lenses to provide durable and like-new performance in light output. This do-it-yourself kit helps reduce headlight glare by up to 70 percent and removes the hazy yellow appearance on lenses. The key product differentiator is the UV Block Clear Coat, which protects headlights from future UV damage. The recipient of the 2010 Popular Mechanics Editor's Choice Award, the product is available at major auto parts stores for $19.99.