Pre-Order Available
The SXTH Element Engineering front mount intercooler kit is your only complete, bolt-on cooling solution for your Veloster N. Their intercooler kit is compatible with the OEM ECU programming as well as our OEM+ ECU Calibrations and is a requirement for our Bolt-ON+ ECU calibrations and your journey to making 300+ horsepower at the front wheels.
Unlike other available kits, the kit from SXTH Element Engineering is 100% bolt-on with no modification required to the front bumper.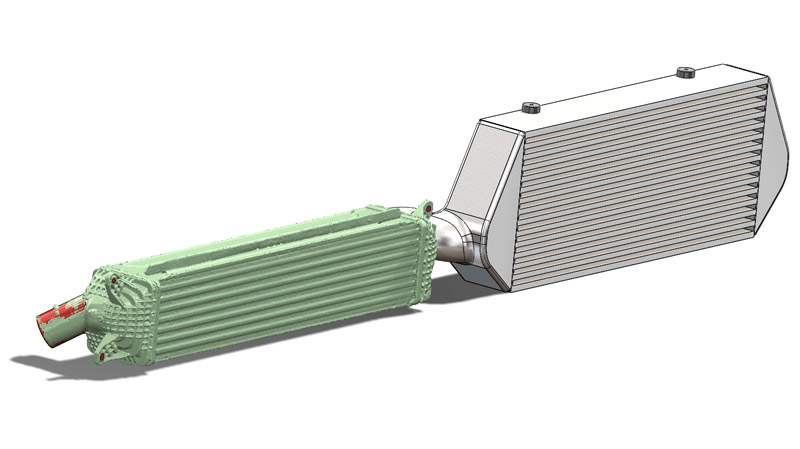 The OEM intercooler in the Veloster N leaves a lot to be desired. SXTH replaces the OEM unit with their 500 HP proven core for superior heat dissipation with minimal pressure drop to help retain OEM throttle response. The end tanks are designed for fitment and flow in the computer by utilizing 3D scans of the Veloster N. This allows SXTH to keep OEM fitment and maximize power.
By 3D scanning the car and incorporating that into their CAD software, SXTH can keep OEM fitment and design the components for ease of installation while enhancing performance. Here you can see an early concept model of the scan data and their intercooler concept.
The core is also finished in a special heat dissipation coating after fabrication. Above and beyond regular powdercoating or painting, their coating helps against core heat soak and is also an agent in supporting weld structure.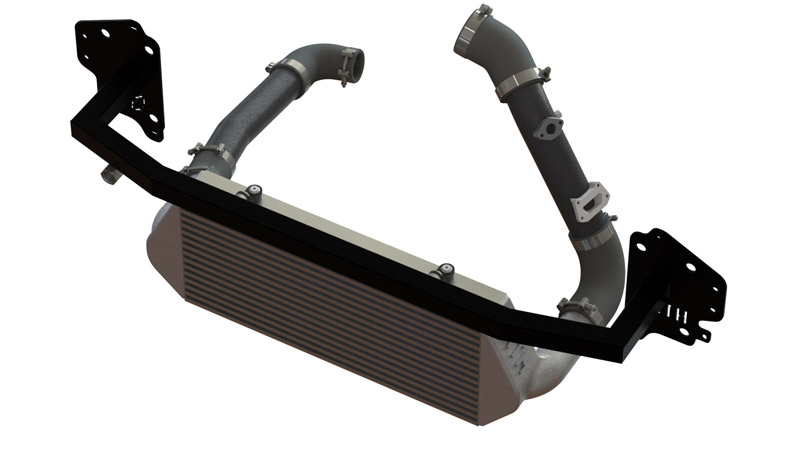 The kit includes the front tubular bumper reinforcement bar to keep the fit of the larger core nice and snug behind the front bumper. Air flows from the included lower hot side pipe, through the core and into the included cold side pipe. The cold side pipe comes with standard OEM blow off valve and sensor flanges.
Pre-order the kit starting at $1,295.00. For more information, visit www.sxthelement.com.