Photos by Vincent Herrera
---
The 2012 Scion tC is Andrew Juarez's first build.
Intending to keep the tC stock until finding the perfect project, Juarez began simply enough by bolting on rims and installing a body kit. That is, until he found himself working toward a new vision: "To turn this ordinary car into a one-of-a-kind masterpiece."
Juarez recalls his first show at Toyotafest 2014 where he met Kelvin Pham, Randal Trice and their two beautiful Scion tCs. It's these two, coupled with Team Elevate, that push him to pursue his vision and accomplish his goals.
Of course, being his first build, the tC did present its own challenges. One that stands out in Juarez's head is the first time he purchased a set of Tenzo Type M wheels. At the beginning of installation, Juarez quickly realized that not only was the fitment wrong, but it wasn't as flush as he expected. Not knowing much about sizes and off sets at the time, he thought spacers would do the trick but realized quite quickly those just weren't going to cut it. A little research here and a little saving there, Juarez finally found the perfect fit with some WORK Emotion XD9s.
Ask Juarez to direct you to his favorite aspect of the build and he'll immediately point at the glossy Tiffany blue wrap. "The best part," he says, "is cruising down the freeway and watching everyone breaking necks, admiring [the] build."
Three years later, the fun has just begun with a lot more ideas coming to fruition. Although he says the car couldn't have become what it is today without the help of a select few. Juarez wants to give a shout out to his brother Harvey Juarez, friend Giovanny Ayala, his girlfriend Jocelyn Montenegro and his Team Elevate family for "being there for me from the start."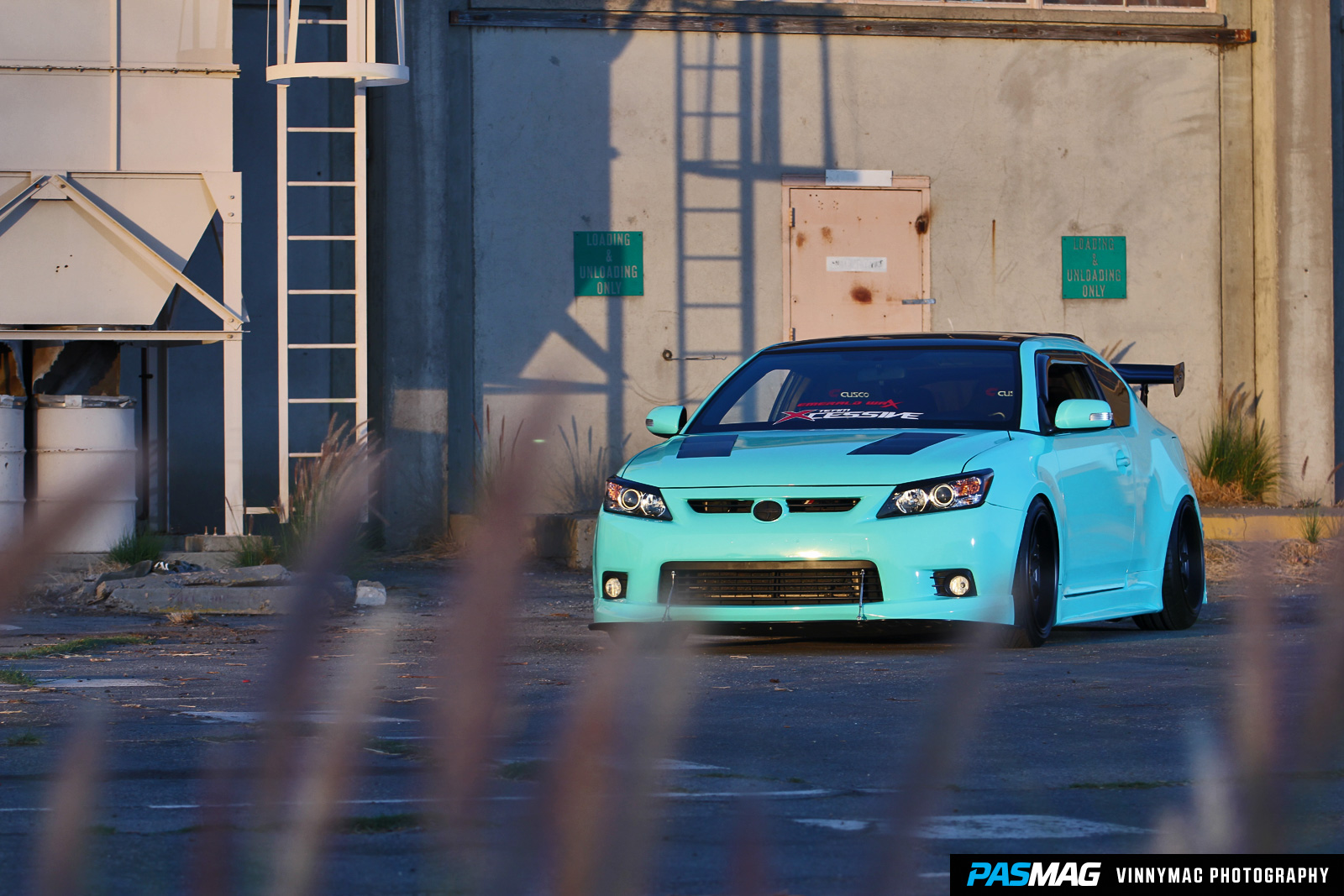 #TBGLIVE WINNER | 742RACE.WARS: LOS ANGELES, CA
28% OF THE POPULAR VOTE
@tunerbattlegrounds
@officialracewarsusa
ESSENTIALS

LOCATION: Anaheim, California, United States
CLUB AFFILIATION: Team Elevate
ENGINE: Toyota 2AR-FE 2.5L I-4
HORSEPOWER: 200 WHP
TORQUE: 200 LB-FT
SOCIAL MEDIA
Owner: @drew_tc2
Photographer: @vinnymacphotography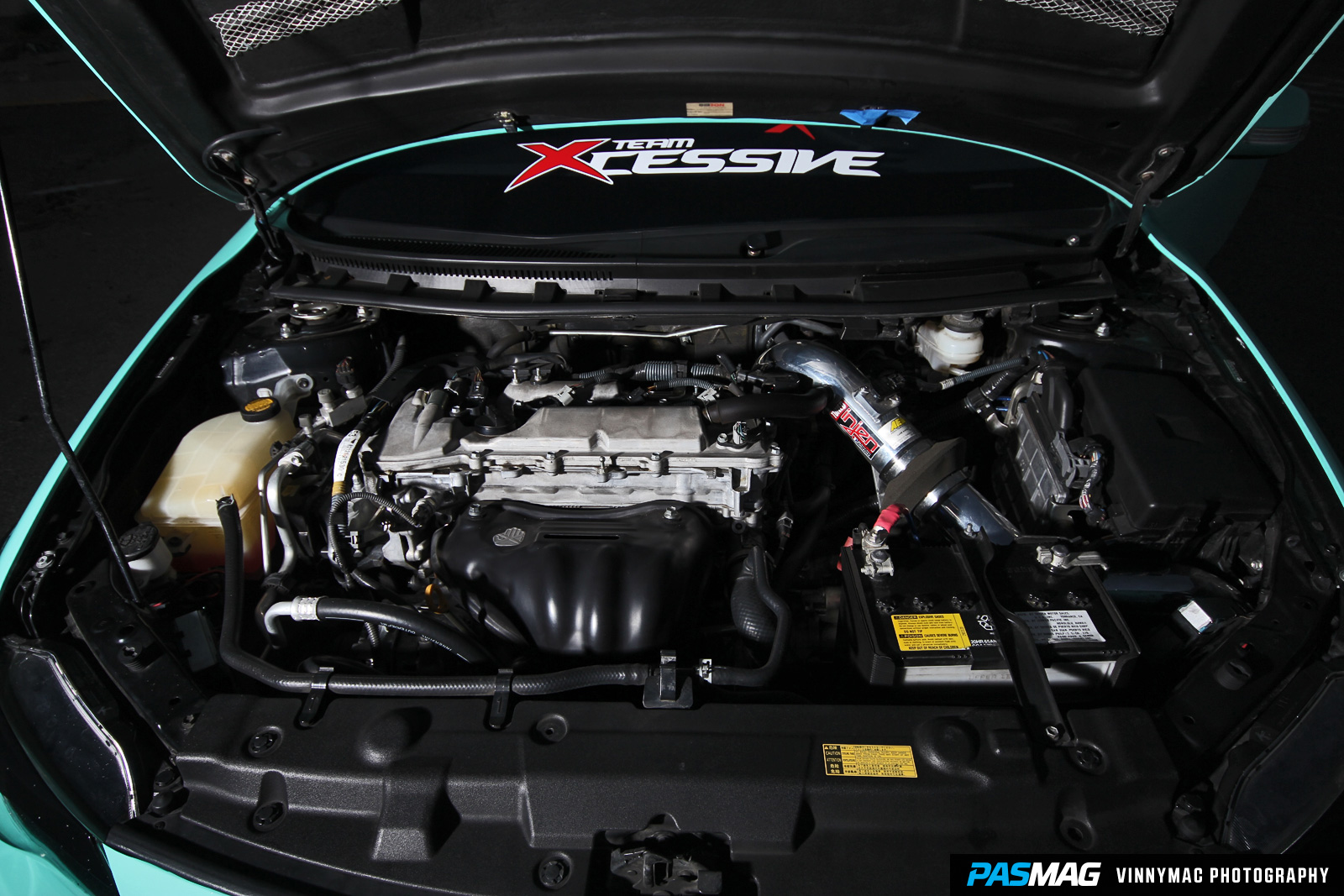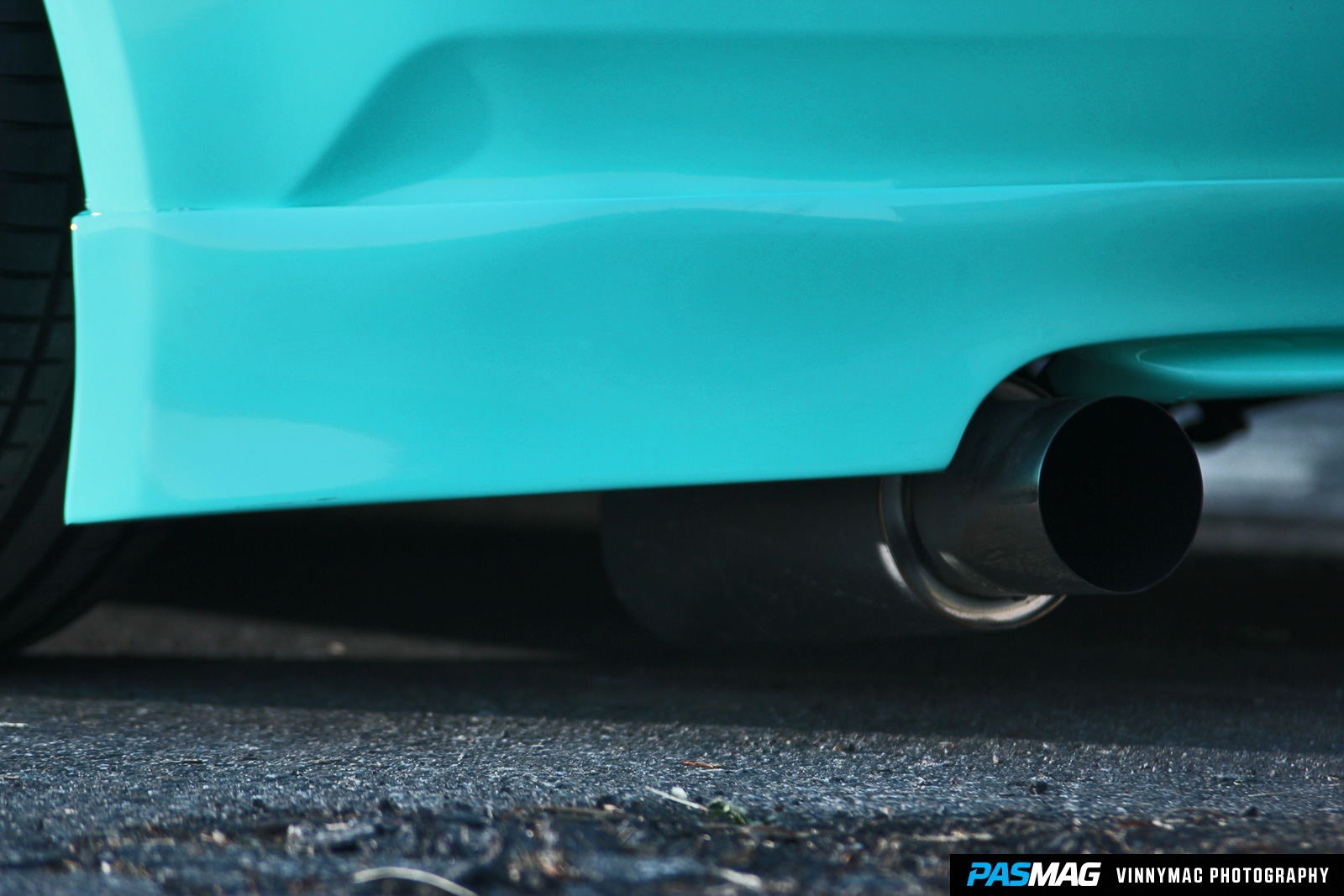 EXHAUST
GReddy RS cat-back exhaust system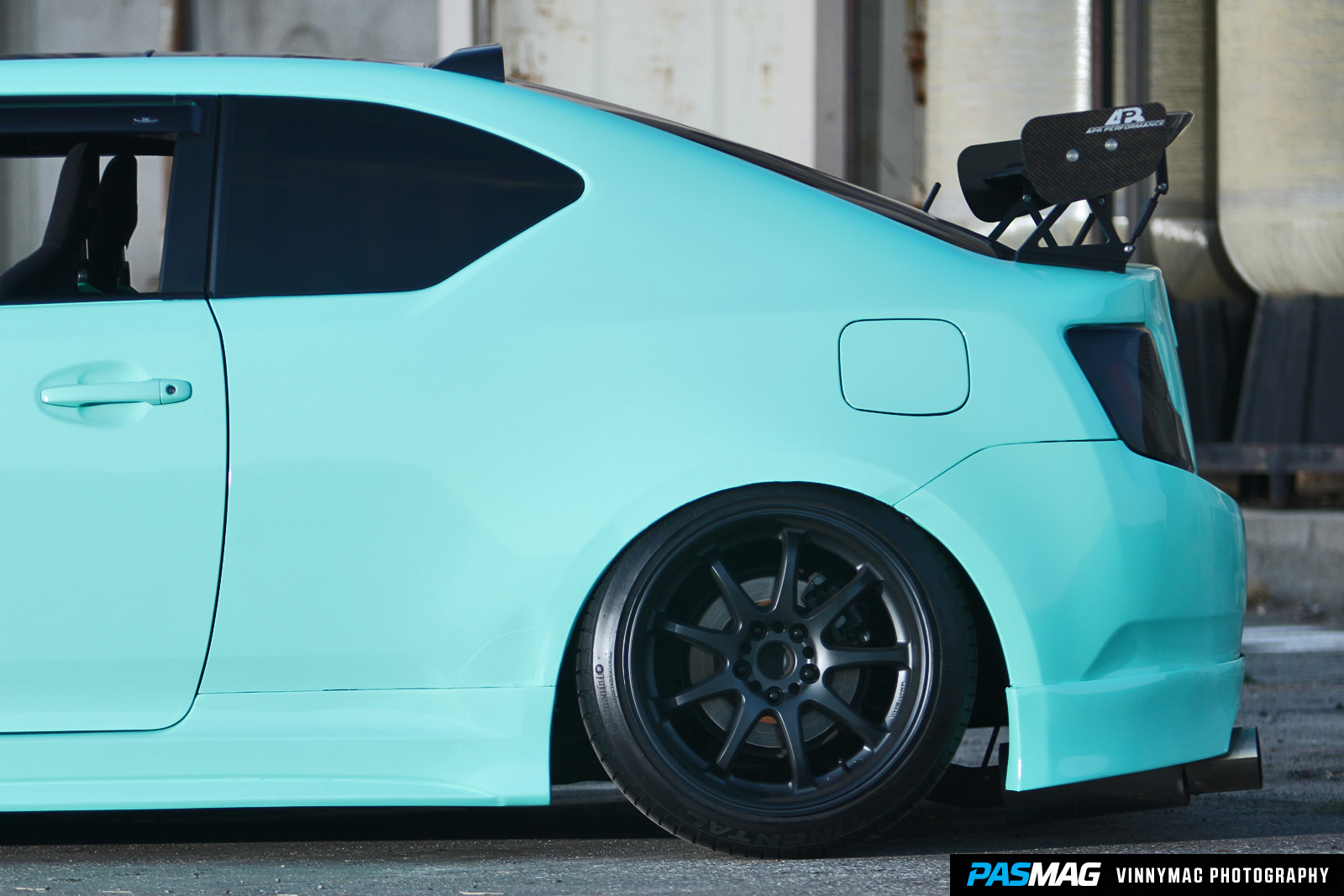 WHEELS/TIRES/BRAKES
Work Emotion XD9 wheels - 18X10+38 (f), 18X10+18 (r)
Continental ExtremeContact DWS tires - 235/40 R18 (f/r)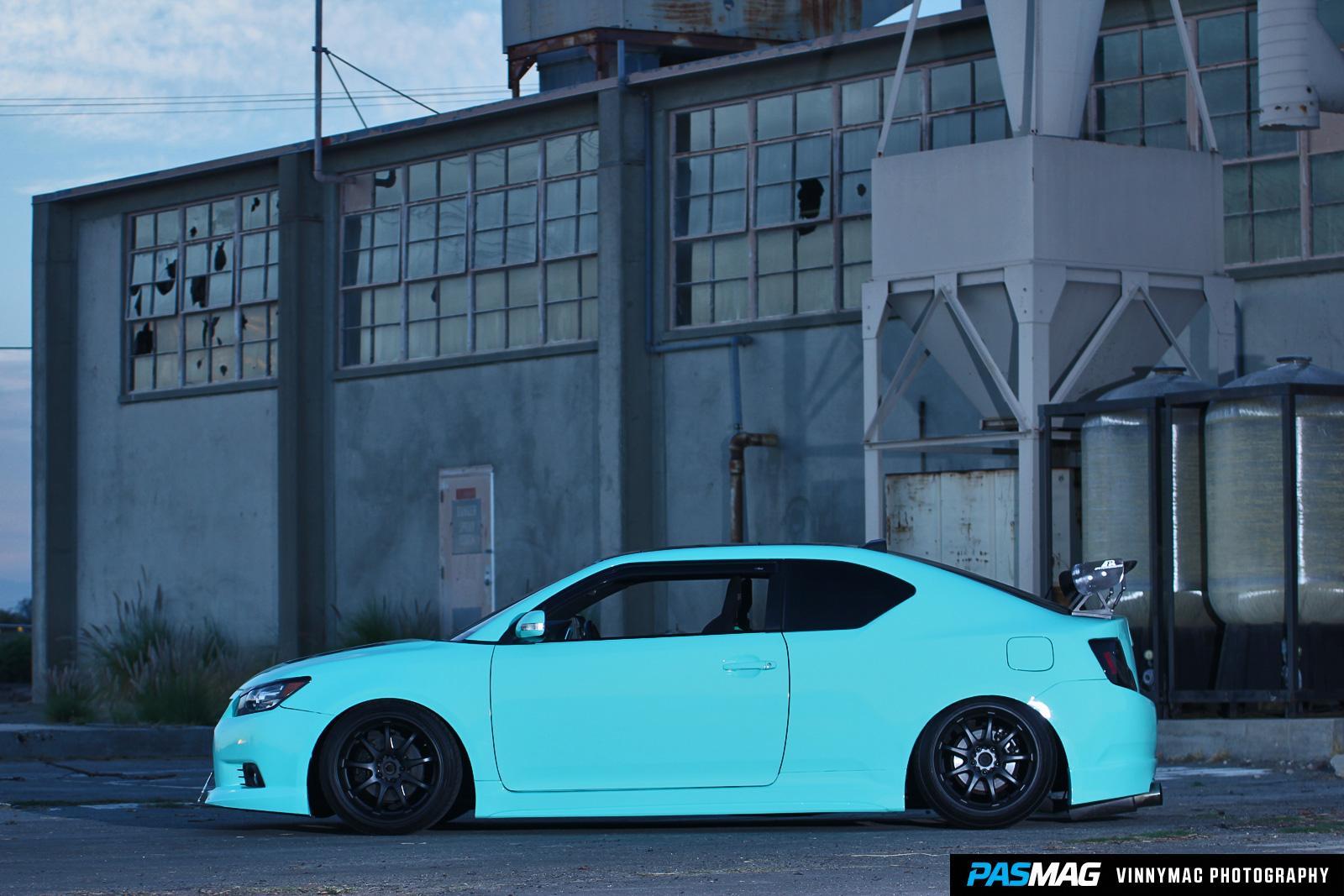 CHASSIS/SUSPENSION
Allred Motor Company custom air bags (f/r)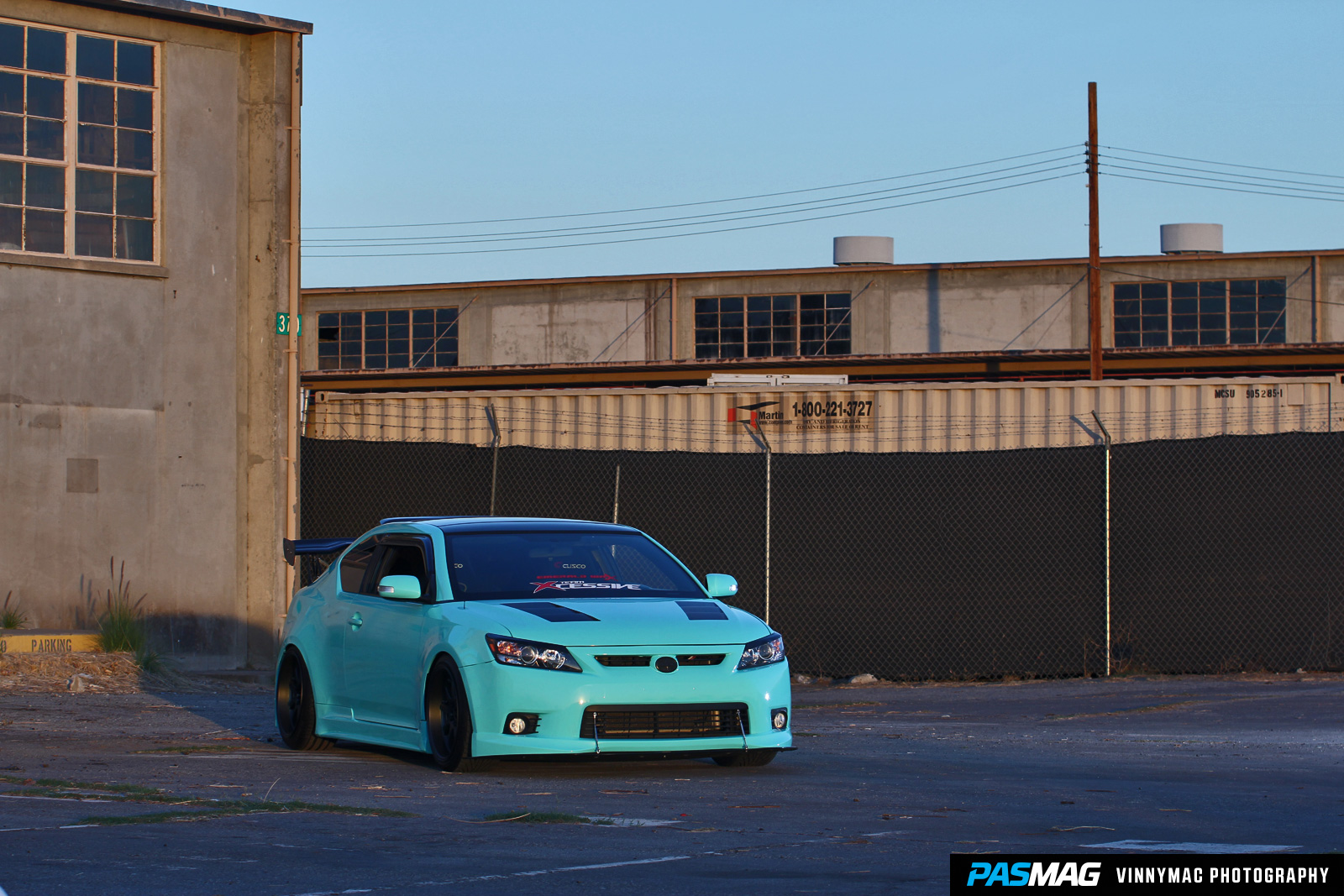 EXTERIOR
Seibon Carbon (hood, front lip, rear lip, side skirts)
APR (custom splitter, GTC2000 carbon fiber spoiler)
NIA eyelids
Spec-D HID taillights
Gloss Tiffany Blue wrap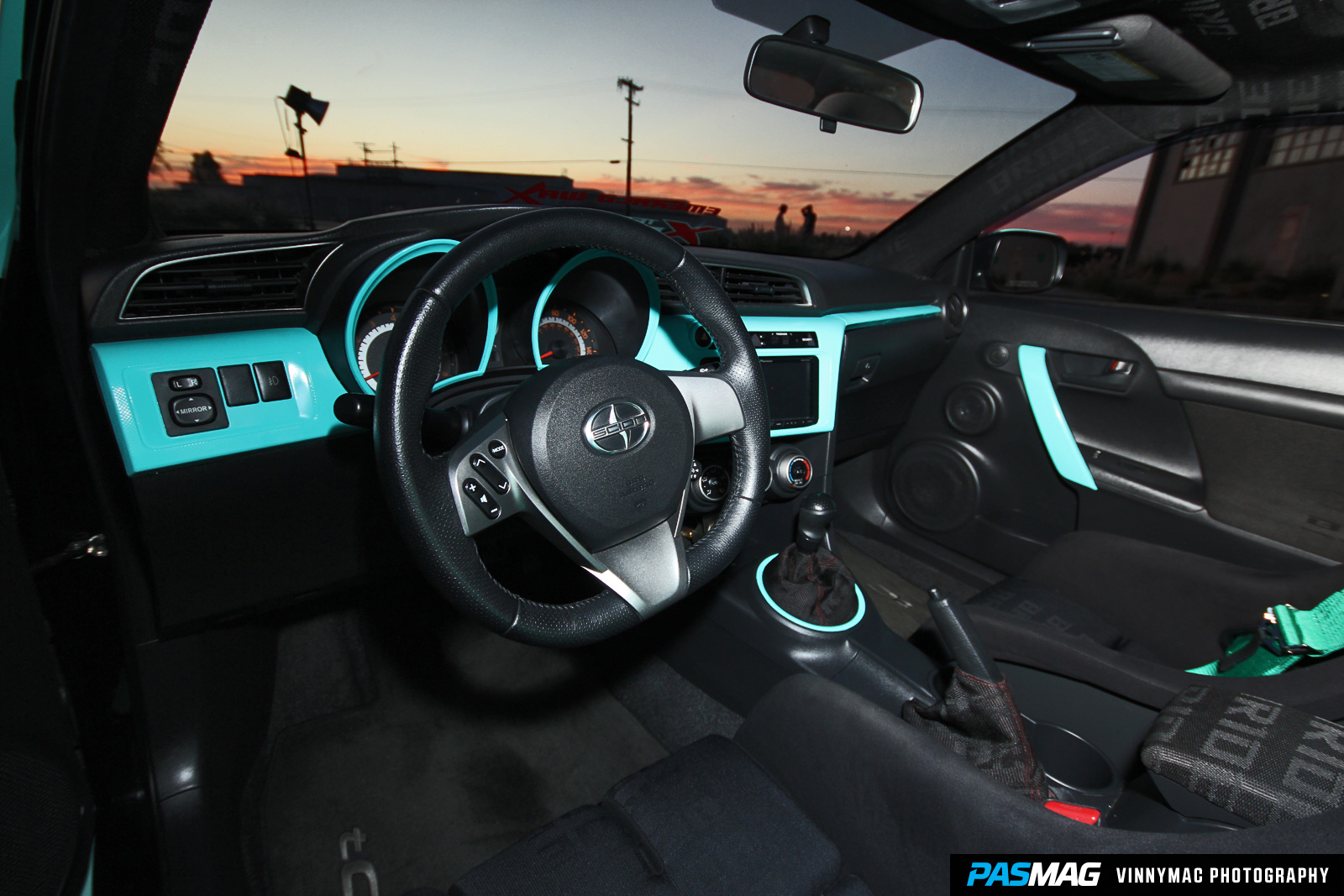 INTERIOR
BRIDE (shift boot, e-brake boot, headliner, sun roof covers, pillars, door panels, trunk)
Cusco BRIDE Zeta III seats
Takata Drift III harnesses