Before Brendan Zarglis was involved in cars, his life wasn't going as planned. The car scene had taken him by surprise, and thankfully, it's turned his life around. Before modifying his 2000 Acura Integra, Zarglis had owned a CRX, a DA Integra, and a DB2 Integra. After selling the CRX and blowing the transmission in his DA, he searched for greener pastures in the form of his 2000 DC4 Integra.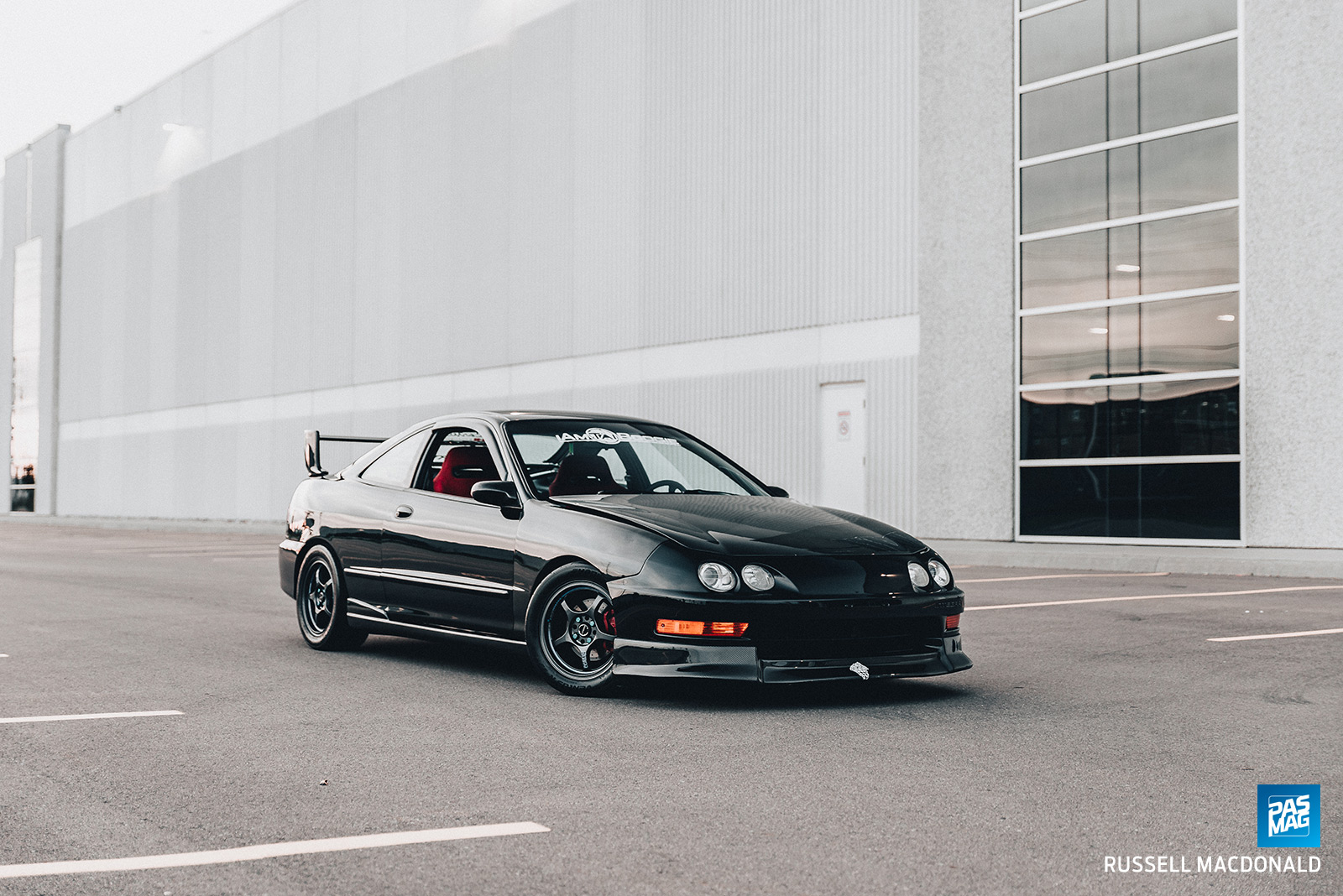 Before owning the 2000 Acura Integra you see here, Zarglis' work with modifications was few and far between - nothing before this car had seen the amount of work put into it that he poured into his DC4.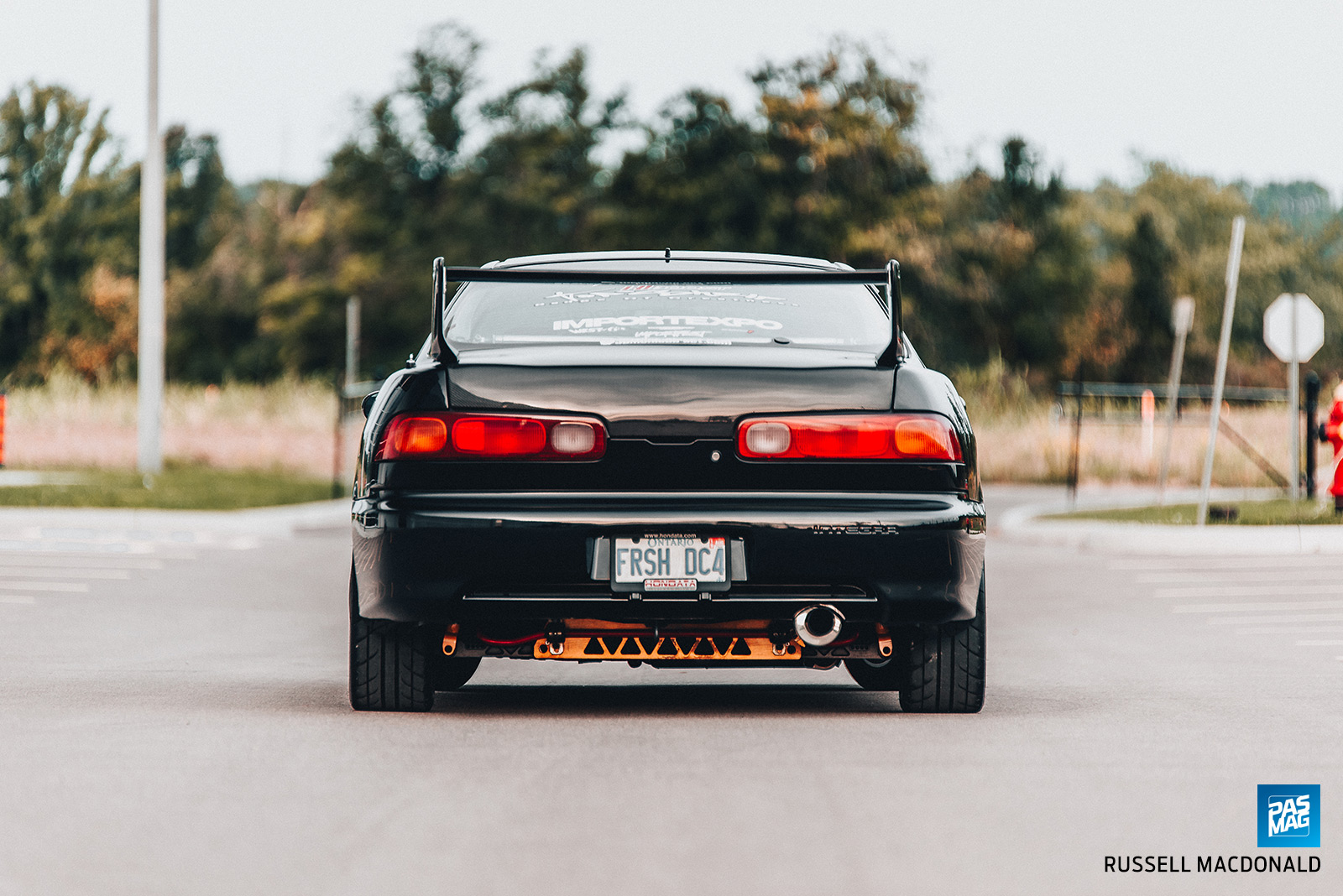 Inspired by hypercars like the Koenigsegg One:1, the name of the game was added performance through weight reduction, thanks to a healthy dose of carbon fiber.
With a B18C Type R engine swapped in, the combination makes for a potent and pleasant driving experience.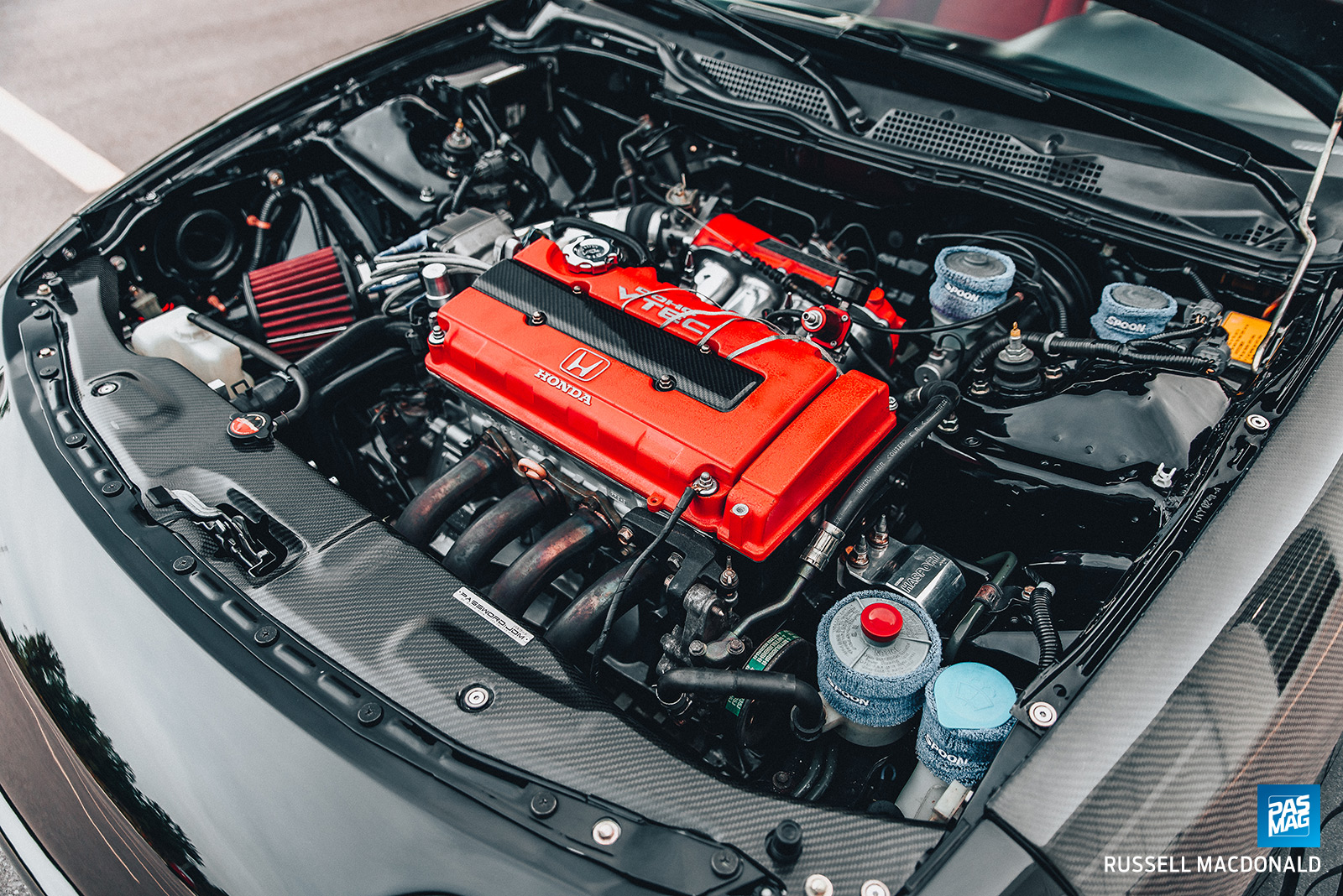 The promising power-to-weight ratio had Zarglis racing in the local CSCS series for a few years before committing to a fresh paint job and a clean look all around. The new look caught a lot of attention, and ended up earning Zarglis more invites to shows. While he does enjoy the occasional show appearance, he says he is trying to go back to his roots of racing and hoping to build his Integra into a bracket street car.
Photography by Russell MacDonald (@basisvisuals)
Brendan Zarglis' 2000 Acura Intergra is featured in PASMAG #152. Click HERE to order.
---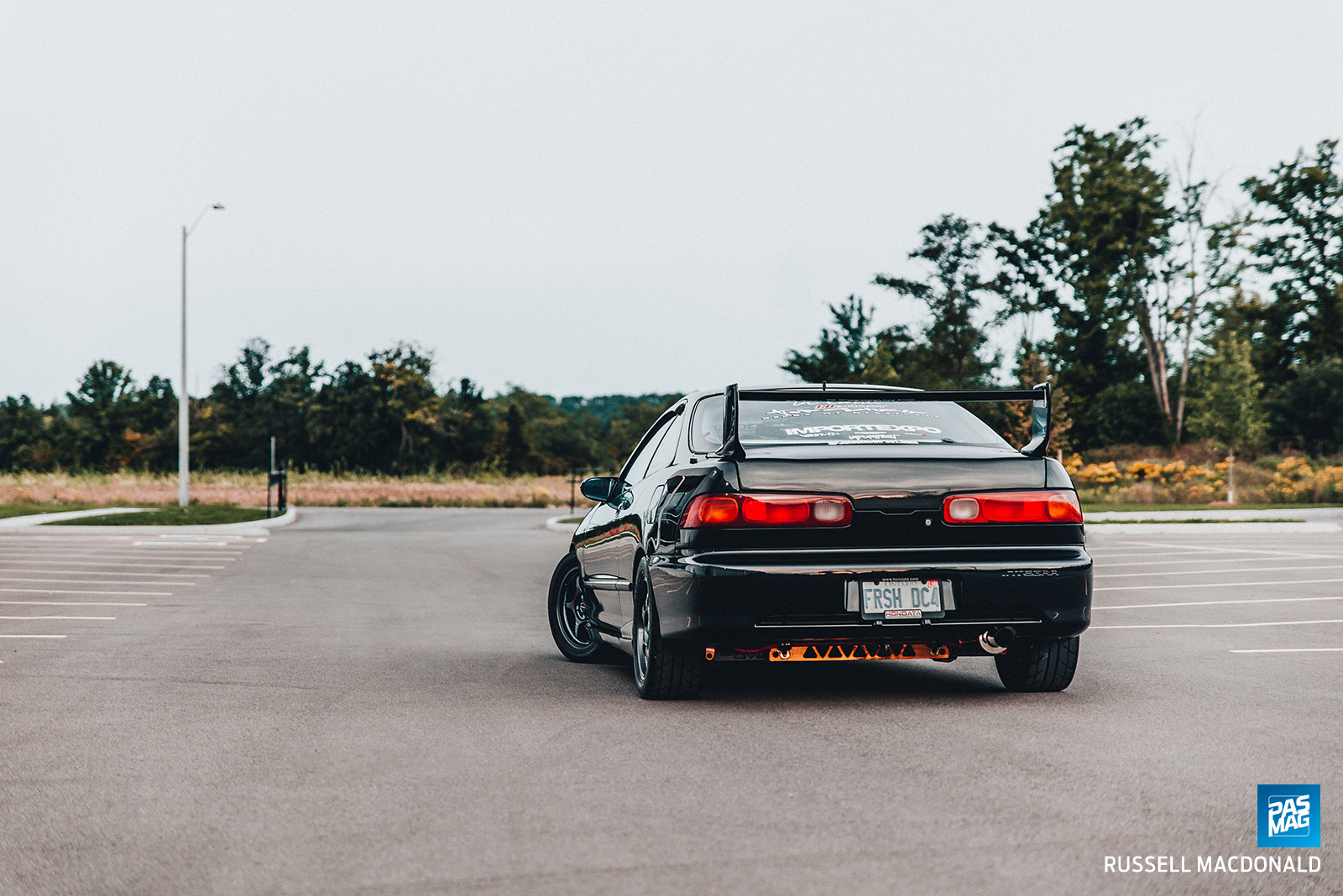 ESSENTIALS
Owner: Brendan Zarglis
Location: Oakville, ON
Engine: Honda B18C 1.8L I4
Horsepower: 196 whp
Facebook: @zarglis
Instagram: @brendan_topgarage
ENGINE
Honda B18C Type R engine swap
Moroso Racing oil pan
Decked head
Skunk2 (Stage 1 Street cams, lost motion assembly, Ultra Racing manifold, 70-mm throttle body, Racing radiator)
Short ram intake
K&N air filter
Aeromotive fuel pressure regulator
Walbro 255-lph fuel pump
RDX 440-cc fuel injectors
Spoon spark plug wires
Hondata S300 V3 w/ Bluetooth
AEM AFR gauge
EXHAUST
PLM "Big Tube" header
Spoon N1 muffler
Custom 2.5-inch stainless steel exhaust system
DRIVETRAIN
Honda Type R transmission swap - 4.7 final drive
Synchrotech carbon synchros - 1st through 5th
Driveshaft Shop Stage 0 driveshafts
WHEELS / TIRES / BRAKES
Rays Gram Lights 57C Special Edition wheels - 15-inch (f/r)
Hankook RS3 tires - 225/45 R15 (f/r)
Msport Racing brake rotors
Hawk Racing brake pads
CHASSIS / SUSPENSION
Koni Yellow - Race shocks (f), Sport shocks (r)
Ground Control springs
Skunk2 upper control arms
Password JDM "Kiwi Edition" rear control arms
Blackworks Racing rear subframe brace
Honda Type R sway bars
Spherical rear bushings
Energy Suspension bushings
EXTERIOR
Seibon Carbon (hood, fenders, front lip)
Mugen spoiler
Carbon fiber mirrors
Honda Type R lights
HID converted lighting
INTERIOR
Sparco Racing wheel
Recaro Type R seats
Honda (Type R climate control, Type R gauge cluster, GSR shift knob)
KTuned Stage 1 shifter
Taylor Racing battery boxes
Custom wood trunk insert
MOBILE ELECTRONICS
Soundstream (head unit, speakers (4))
PHOTO GALLERY