In recent years, a clean example of a fifth generation Civic has become a bit of a unicorn.
As enthusiasts wish to get back to the roots of driving, where mostly everything was mechanical and manual, while others want something reliable and easy to fix that will go the distance on a tank of gas, there's a growing market for nicely-treated EG hatches. The only issue is that once you find one for sale, it's usually sitting under a tattered tarp in someone's grandma's backyard in ideal conditions for the floor to rot away and provide luxury condos to many years worth of critters. Finding one worth owning and building upon is a rarity.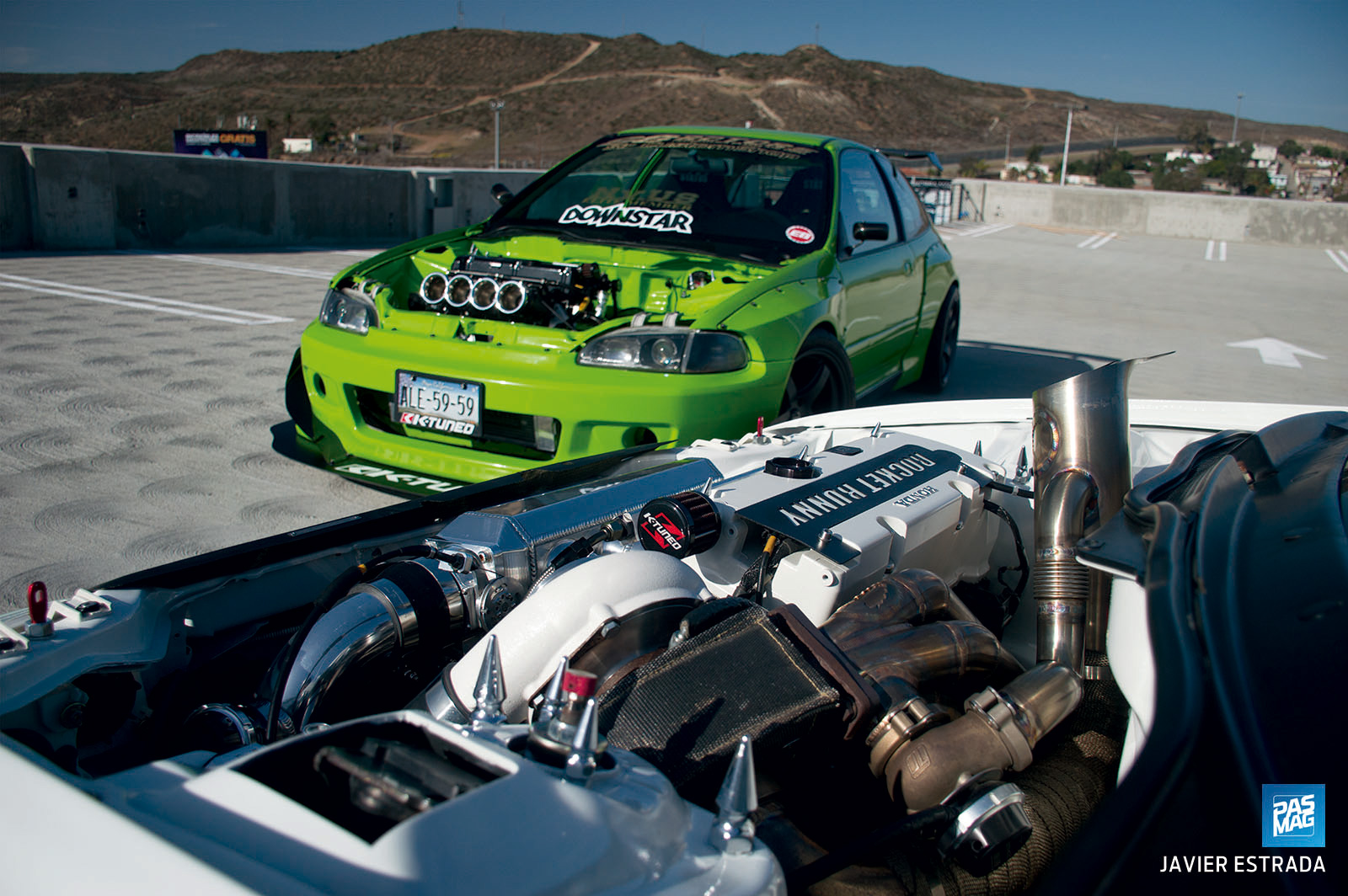 In order to find two beautiful examples of what can be done with the '92 to '95 Civic, we had to stumble upon them in Mexico of all places, where paint is more likely to be bleached away than losing your floors to oxidation. Both are hatchbacks, both are swapped with a Honda K series engine, and both are equipped with Rocket Bunny's Pandem widebody kit, which also probably added to the market spike for the cars, as it makes the EG look modern and aggressive in all the right ways. Although the cars share a few similarities, each owner has taken steps to make their Civic their own.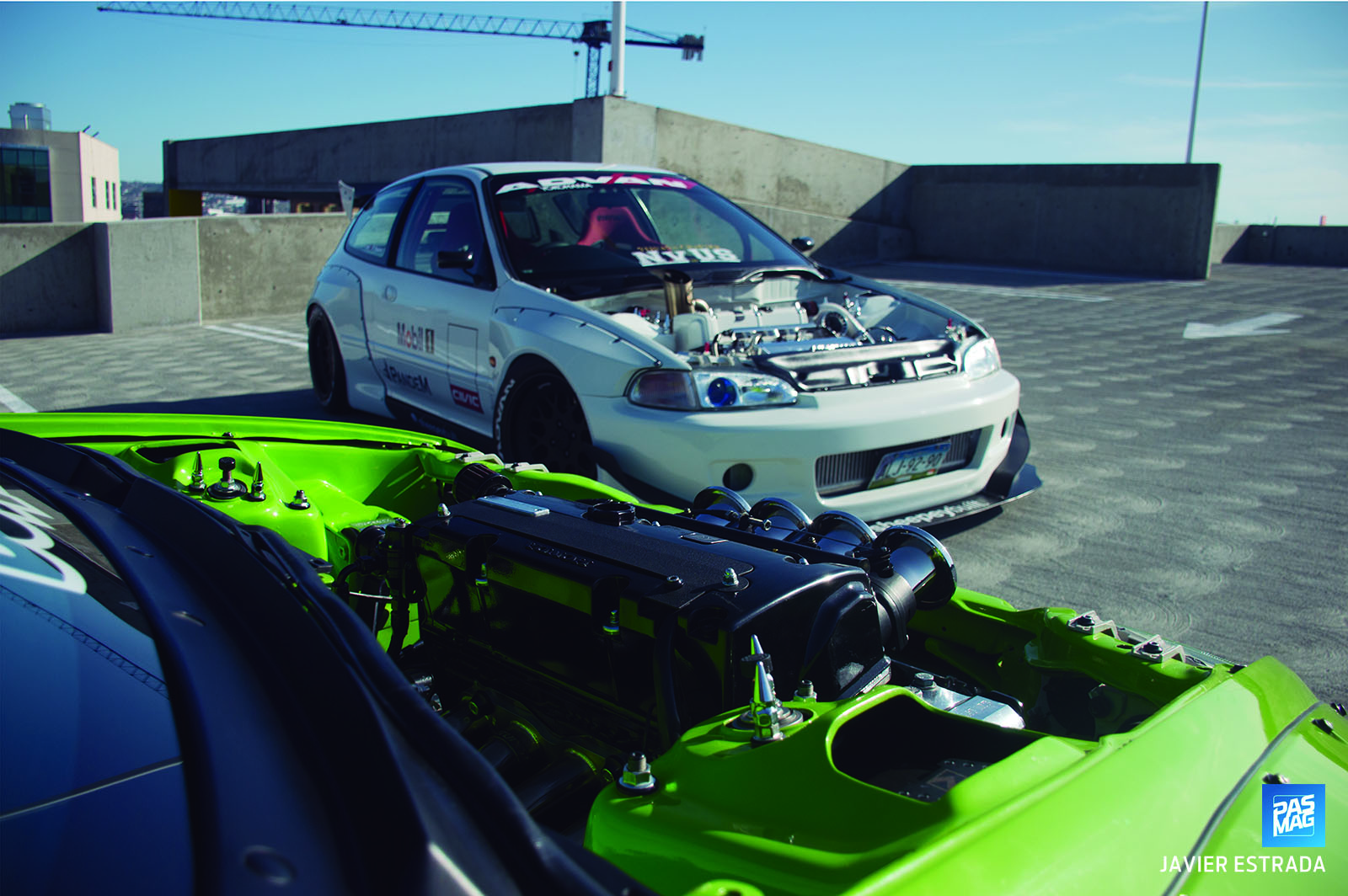 For instance: Mario Quiroz Martinez's car is highlighter green and draws on the K24 engine's naturally-aspirated potential through use of individual throttle bodies, while Cristian Adrian Segura Lopez took the tried and true turbo route with his bright white K20-equipped hatch to put down some impressive numbers. Built to break necks in terms of and looks and performance, these two have turned their twin EGs into the antithesis of what Honda could have meant for their economical three-door subcompact when they revealed it in Japan in 1991.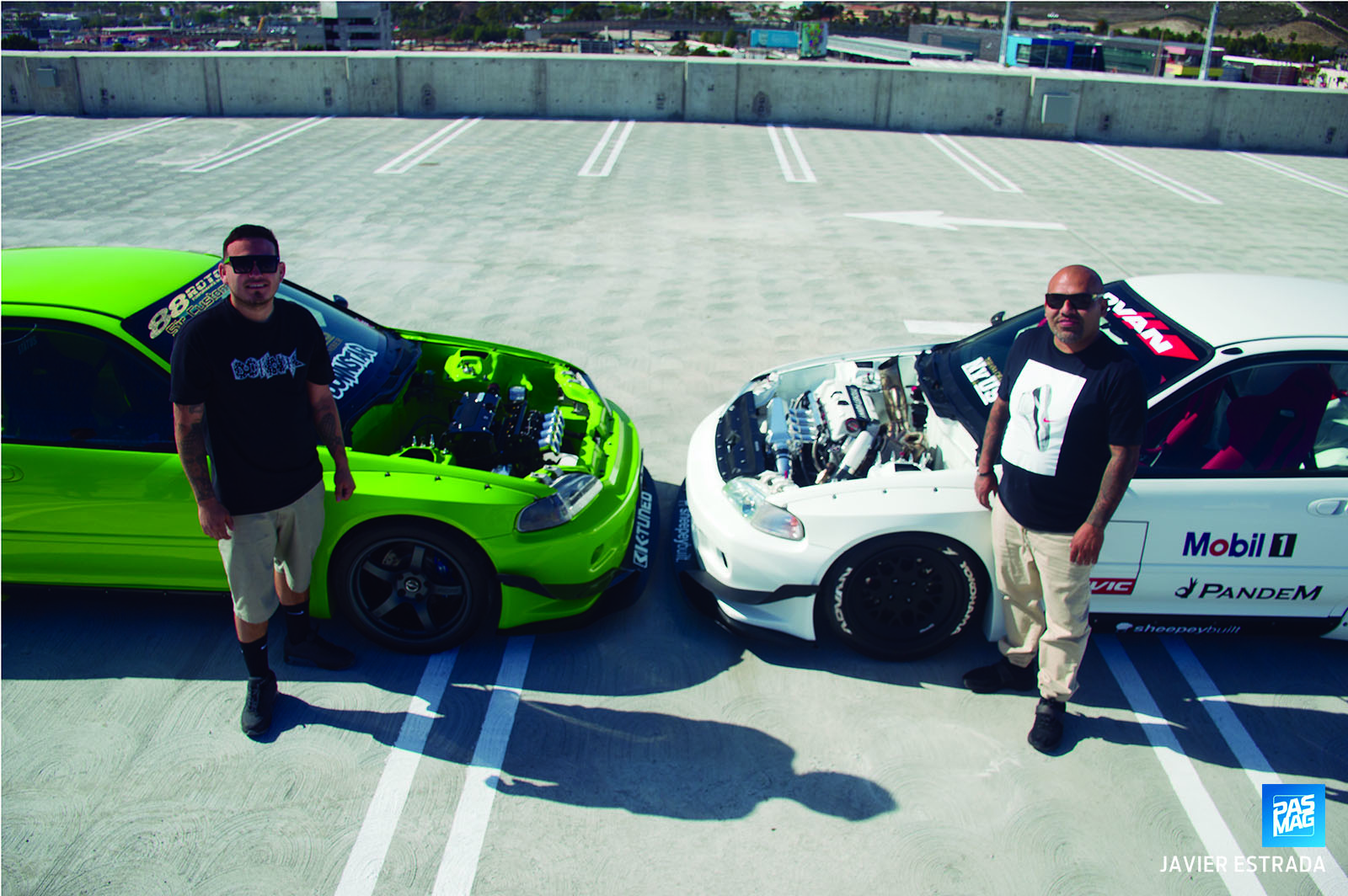 When the EG originally shipped, the SOHC D series engine that came with it could produce anywhere from 70 to 125 horsepower, depending on which trim level you went with. Swapping in a K24A2 netted Martinez's car approximately 200 horses out of the box, which is a great base to build on, but he opted to throw a K20Z3 head into the mix to increase flow potential. Inside, that package is further backed by Skunk2 valvetrain and a stage three camshaft, while a beefed-up fueling system, complete with a Walbro 450-lph fuel pump and 1,000-cc Demon injectors, lays the groundwork for the pièce de résistance: the Kinsler individual throttle bodies. Four polished 64-mm trumpets point forward out of the engine bay, and their song through the K-Tuned open header is that of 285 wheel-horsepower's worth of NA goodness.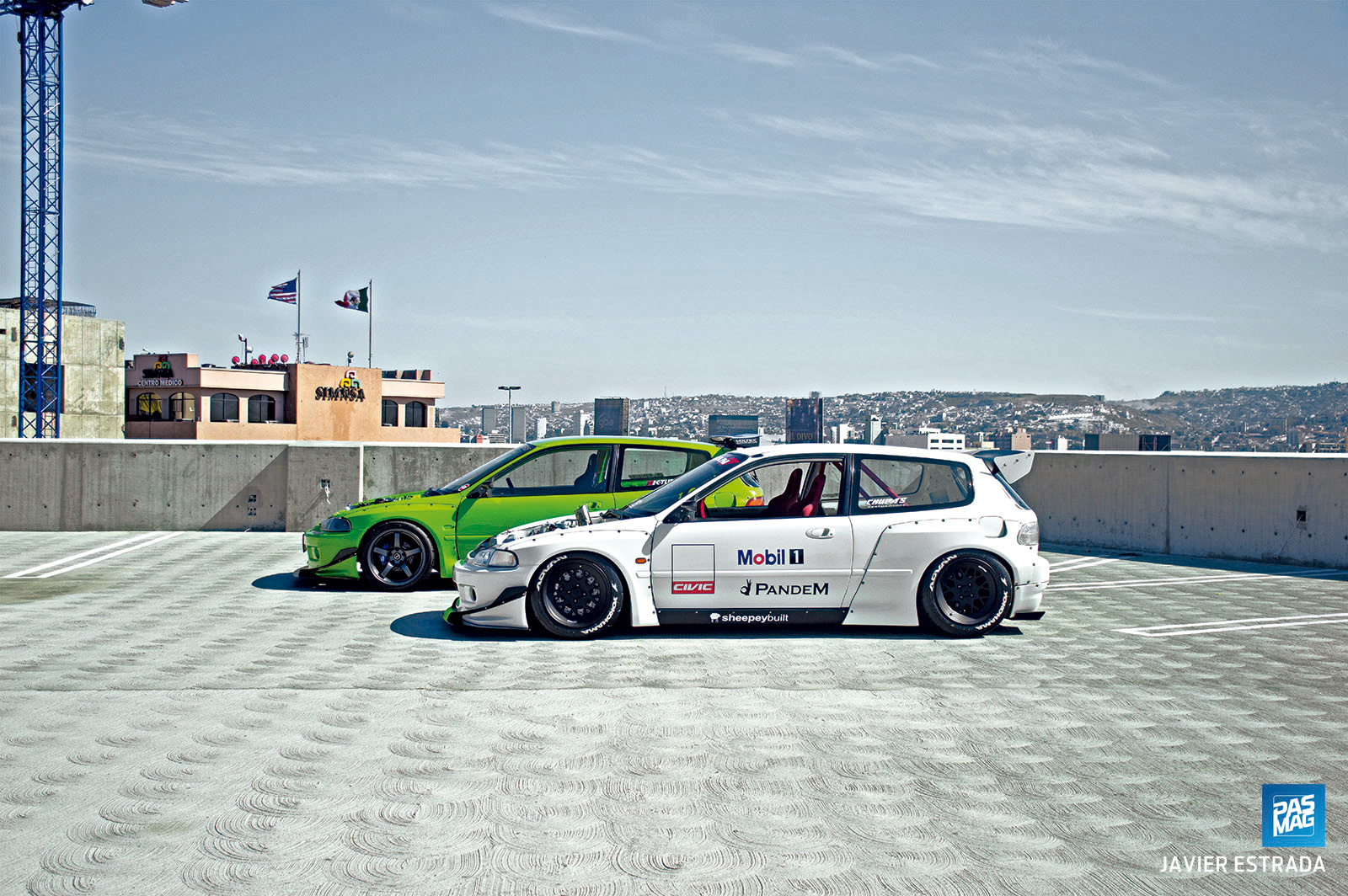 Lopez's hatch is a different story, employing a whole K20Z3 engine that's been built up to withstand the extra abuse that the Precision Turbo 6266T3 charger doles out. He's owned two other Civics in the past that he had turbocharged, so this was familiar territory for Lopez. With K-Tuned fuel and intake systems providing the juice that the K20 needs, a Skunk2 camshaft spins away on AEM cam gears, while Eagle rods and Arias pistons provide the heartbeat to the motor. Kept frosty by the Sheepey Street Series intercooler, the Precision journal bearing turbo ramps up power output to 475 wheel-horsepower and 280 lb-ft of torque, which is put down through a stage four Competition Clutch kit and Wavetrac LSD. Let the hood-exit dump-pipe serve as a visual cue for the kinds of noises this monster makes.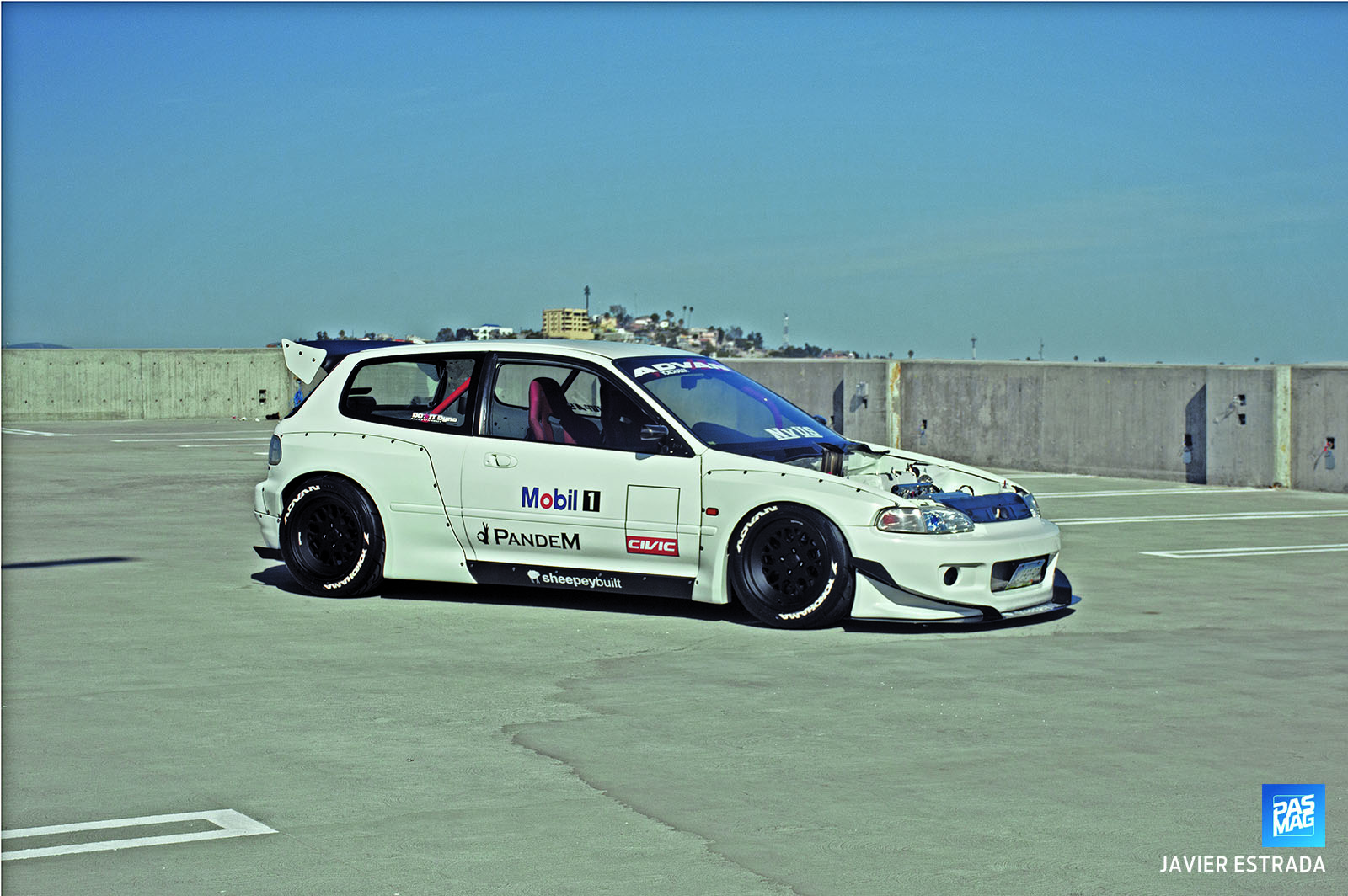 While the 17x9-inch Gram Lights 57CRs on Martinez's car and 16x9 Fifteen52 Formula TR wheels on Lopez's Civic may not seem like huge sizing, especially for widebody cars, you should remember that the EG hatch came from the factory with 165/70 rubber on 13-inch wheels. The way that each owner pulls their Pandem fenders down over their wheels differs here as well, with Martinez setting a low, yet functional, ride height via K-Tuned K1 coilovers, while Lopez lets air out of his Truhart AirPlus air struts to just tuck the tops of his 50-mm sidewall tires.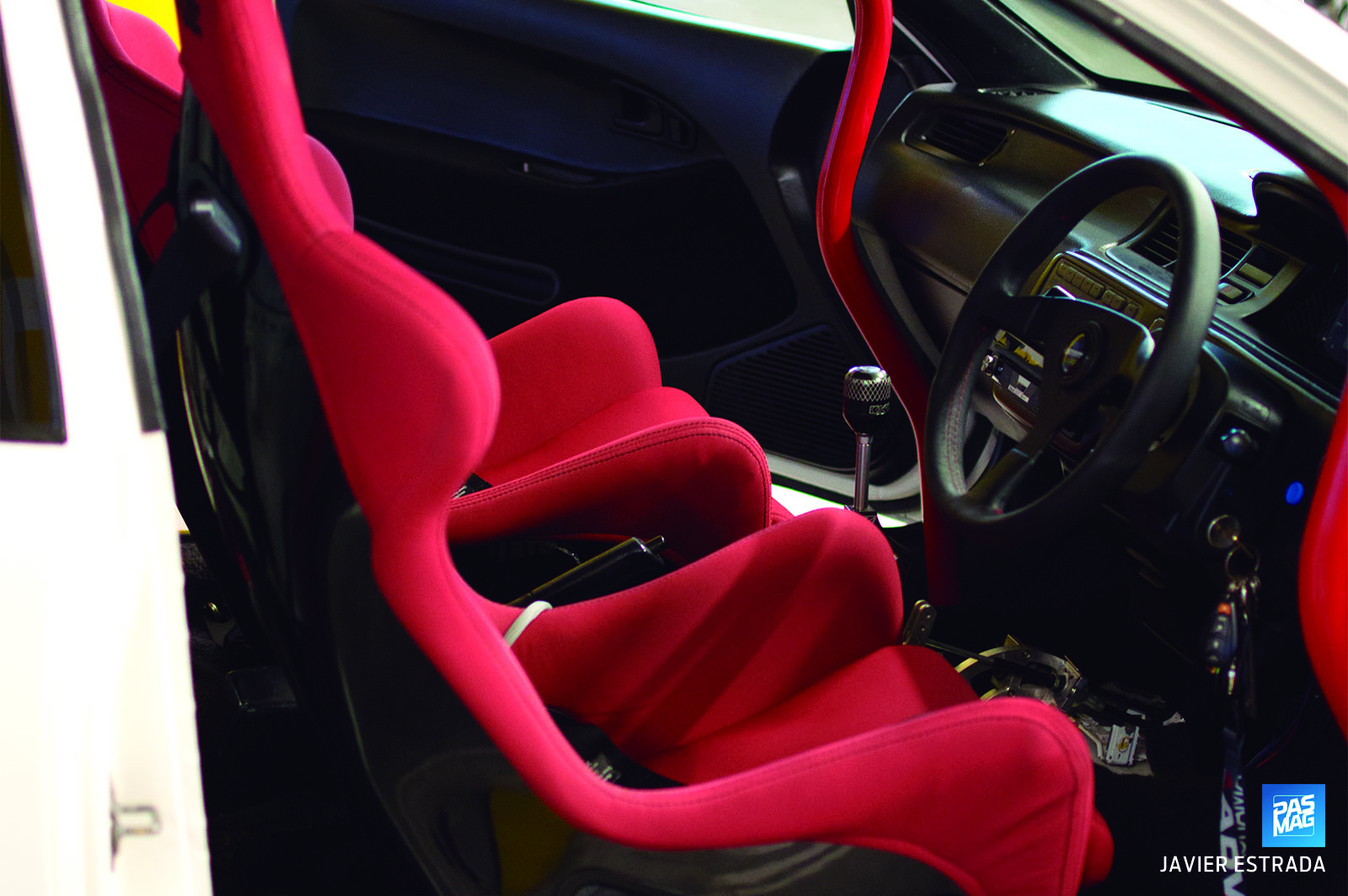 Inside, both EGs are outfitted in track style, with aftermarket steering wheels, stripped-down cabins, K-Tuned shift knobs, and Status Racing Ring bucket seats with six-point harnesses. There is one glaring difference between the two here though, and it has to do with where the steering wheel sits. Martinez has his Nardi Personal steering wheel on the left, while Lopez's Momo/Spoon wheel is right at home on the right-hand side.
"I've been in love with this style of Civic ever since I first saw one of my uncles drive a brand new one in the '90s," Martinez says of his choice to build his lime green hatch. "The '92 to '95 Civic is, to me, one of the most competitive categories to build a car, due to the fact that there are so many cosmetic and performance accessories available. Also there are many, many different styles of this vehicle being built, but that only motivates me to have one of the best cars out there!"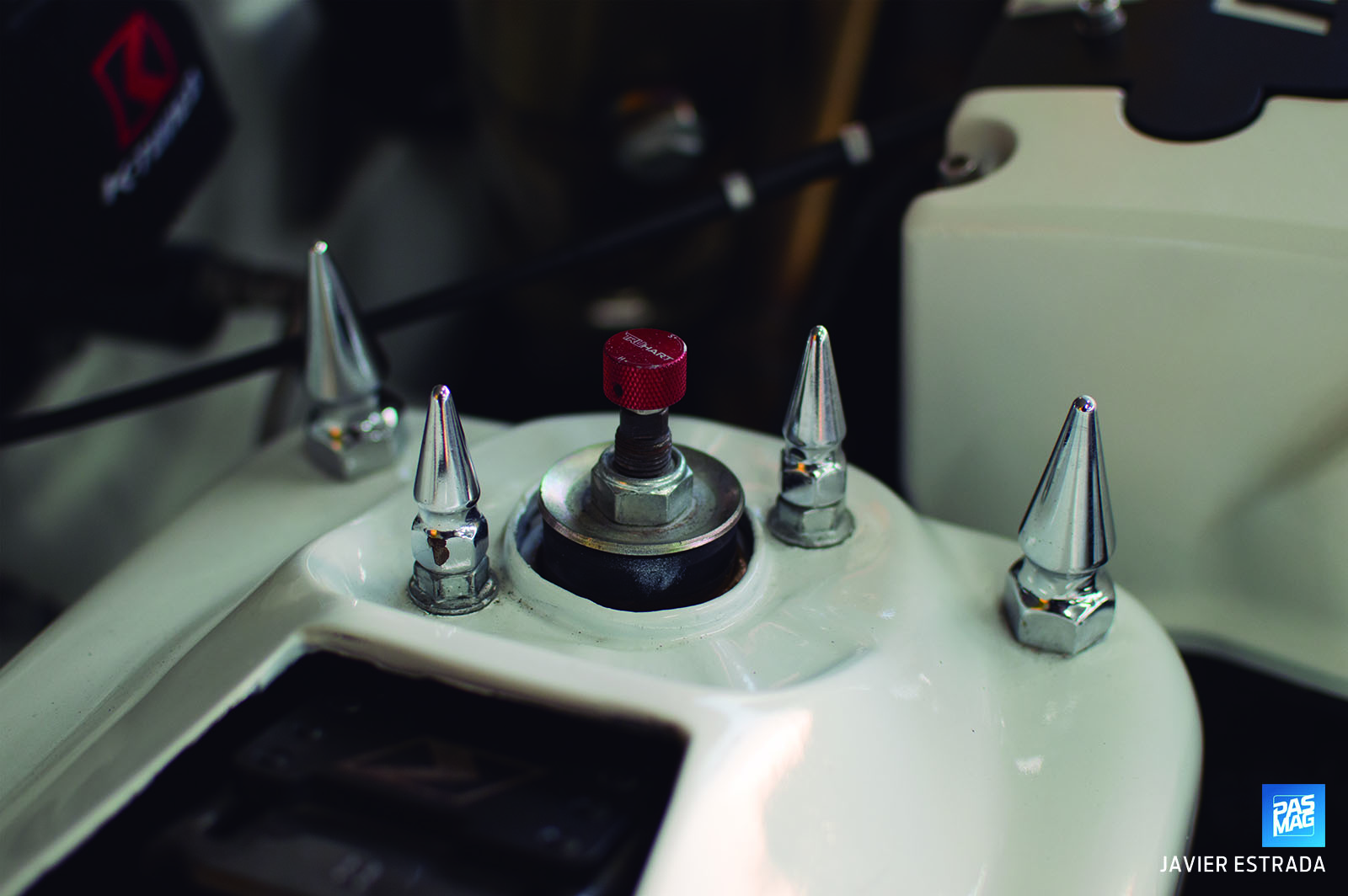 "When I was a kid, I used to see a lot of people drive this type of car by my street back in California, so I started to like them and I told myself that one day I was going to build one," Recalls Lopez on what started him on the path to a bagged and boosted EG. "My son came to me one day after I had bought the car and he said, 'Dad, you should buy the Rocket Bunny kit!' After a year, here I am!"
Boosted or naturally-aspirated, static or air, USDM or JDM, these two Civics show exactly why the EG hatch was so popular back in the day, and why it's sought after now by enthusiasts. Modernizing the fifth-generation Civic with more aggressive body styling and one of the most versatile engines to ever exist makes these cars the embodiment of pure smile-making fun - all the right looks, all the right noises, and all the right feelings. Turns out that Mexico is the place they're hiding the good stuff.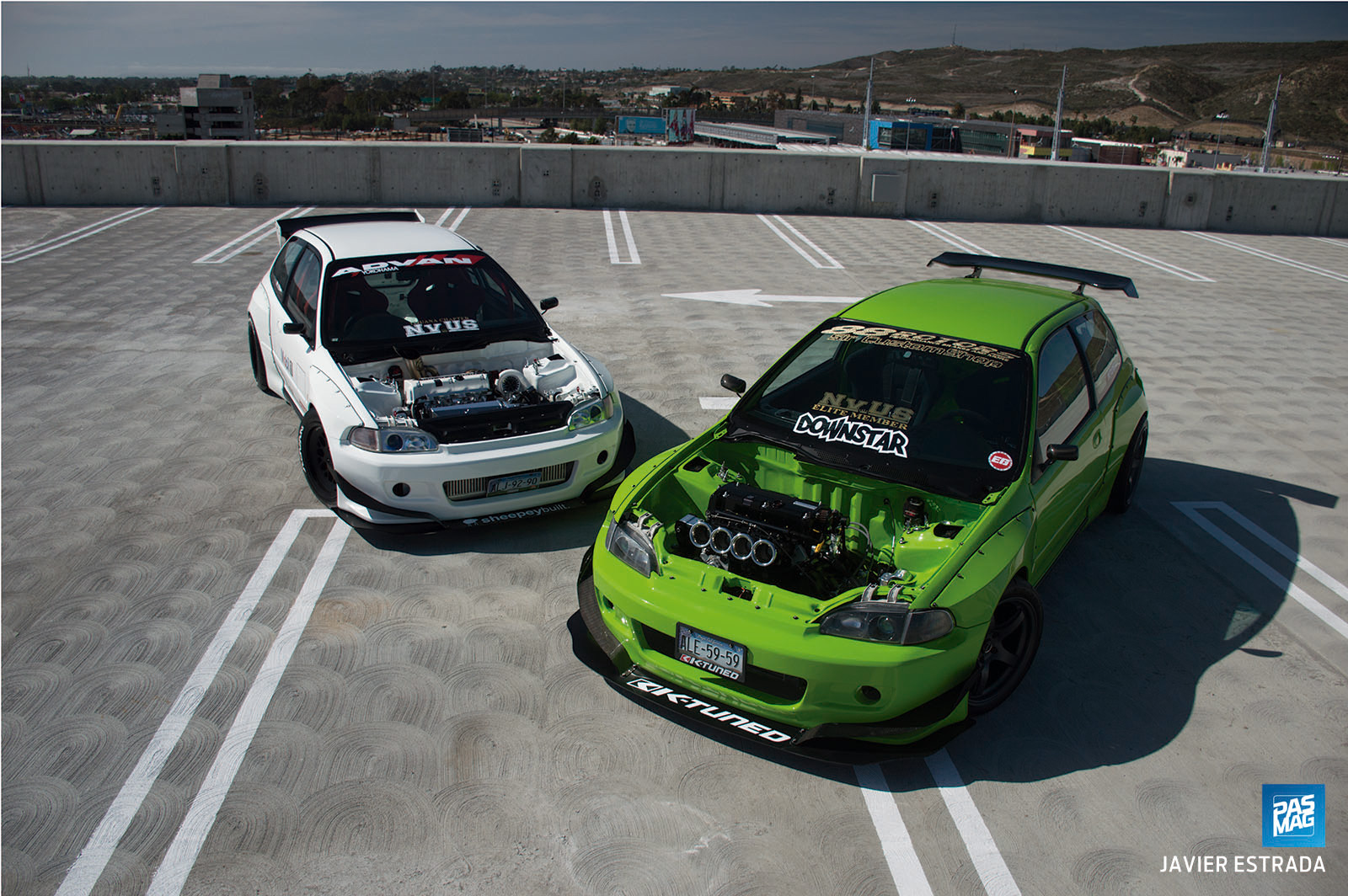 Photography by Javier Estrada (@xe.photoworkz)
Mario Quiroz Martinez's 1993 Honda Civic Hatchback and Cristian Adrian's 1992 Honda Civic Hatchback are featured on the cover of PASMAG #151. Click here to order.
---
ESSENTIALS
Owner: Mario Quiroz Martinez
Vehicle: 1993 Honda Civic Hatchback
Location: Baja, CA
Engine: Honda K24A2 2.4L I-4
Horsepower: 285 whp
Torque: 213 lb-ft
Club Affiliation: NvUS
Instagram: @calacaworkz
ENGINE
K24A2 engine swap
K20Z3 head
Skunk2 (valvetrain, stage 3 camshaft)
K-Tuned (hoses, fuel pressure regulator, ignition wires, grounding system)
Kinsler (64mm ITBs, intake manifold, fuel rail)
Walbro 450-lph fuel pump
Demon 1,000-cc injectors
NGK G power spark plugs
Cometic head gasket
Downstar hardware
Hondata KPRO EXHAUST K-Tuned open header

DRIVETRAIN
K20Z3 transmission
Action Clutch (clutch, flywheel)
Insane Shafts axles
WHEELS / TIRES / BRAKES
Rays Gram Lights 57CR wheels – 17x9 +12 (f/r)
Federal FZ-201 tires – 235/45/17 (f/r)
Spoon Sports front brake calipers – 6-piston
Honda Civic Type R rear brake calipers – 2-piston
R1 Concepts 1-piece drilled & slotted rotors
Downstar (braided brake lines, brake booster delete kit)
Wilwood master cylinder
CHASSIS / SUSPENSION
K-Tuned (K1 coilovers, control arms)
Energy Suspension bushings
EXTERIOR
Pandem widebody kit
Honda Civic SiR spoiler
Voltex GT wing
Denji black housing headlights
Sherwin Williams Lime Green paint
Smoked clear corner lights
LED headlights
INTERIOR
K-Tuned shift knob
Nardi Personal
AEM Electronics wideband gauge
Custom gauge pod
Status Racing (Ring seats, harnesses)
SPONSORS
K-Tuned, Downstar, Vivid Racing, ICB Motorsports, VoodooRide, 88 Rotors, Kevmannz, Pandem
---
PHOTO GALLERY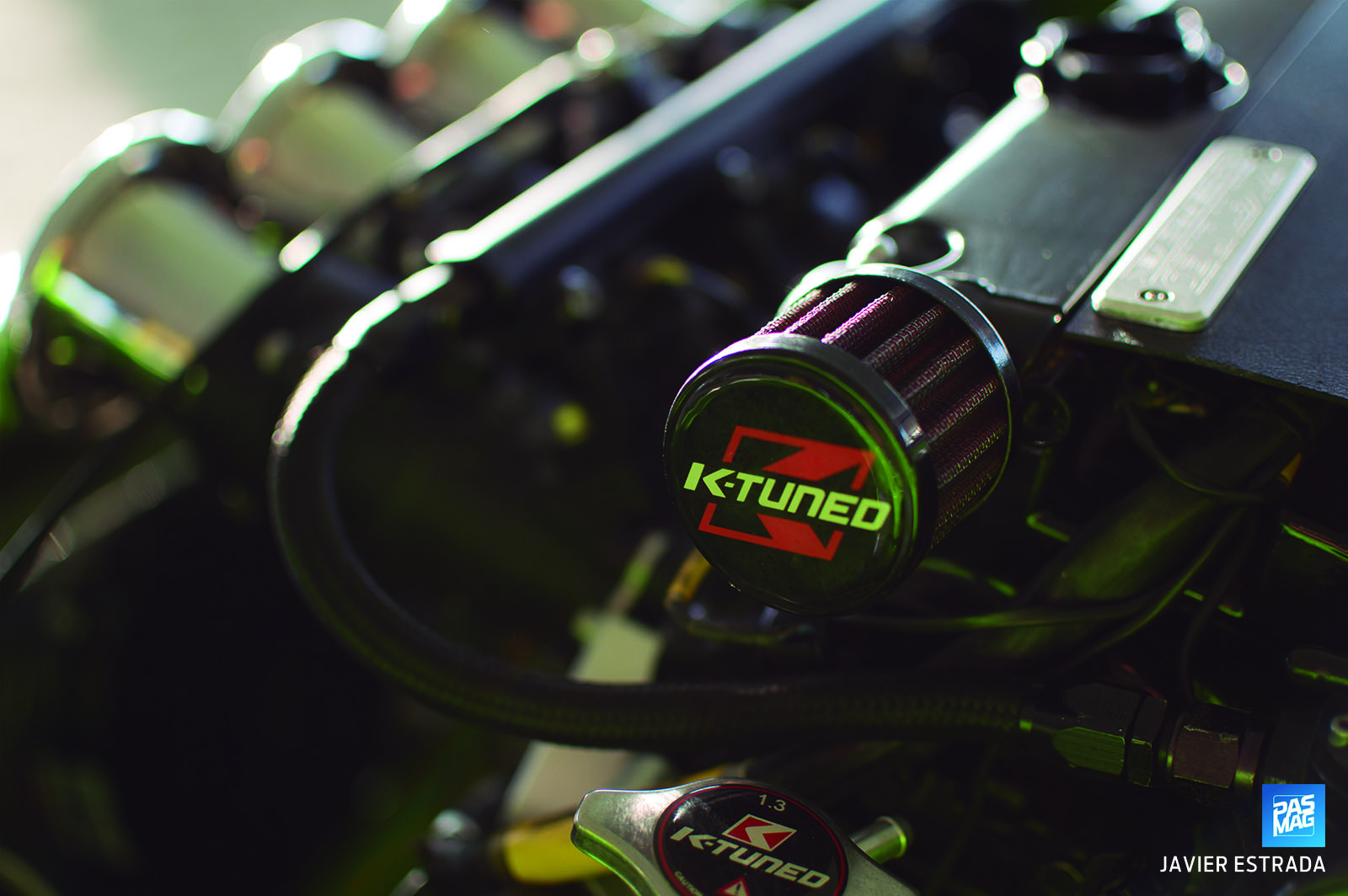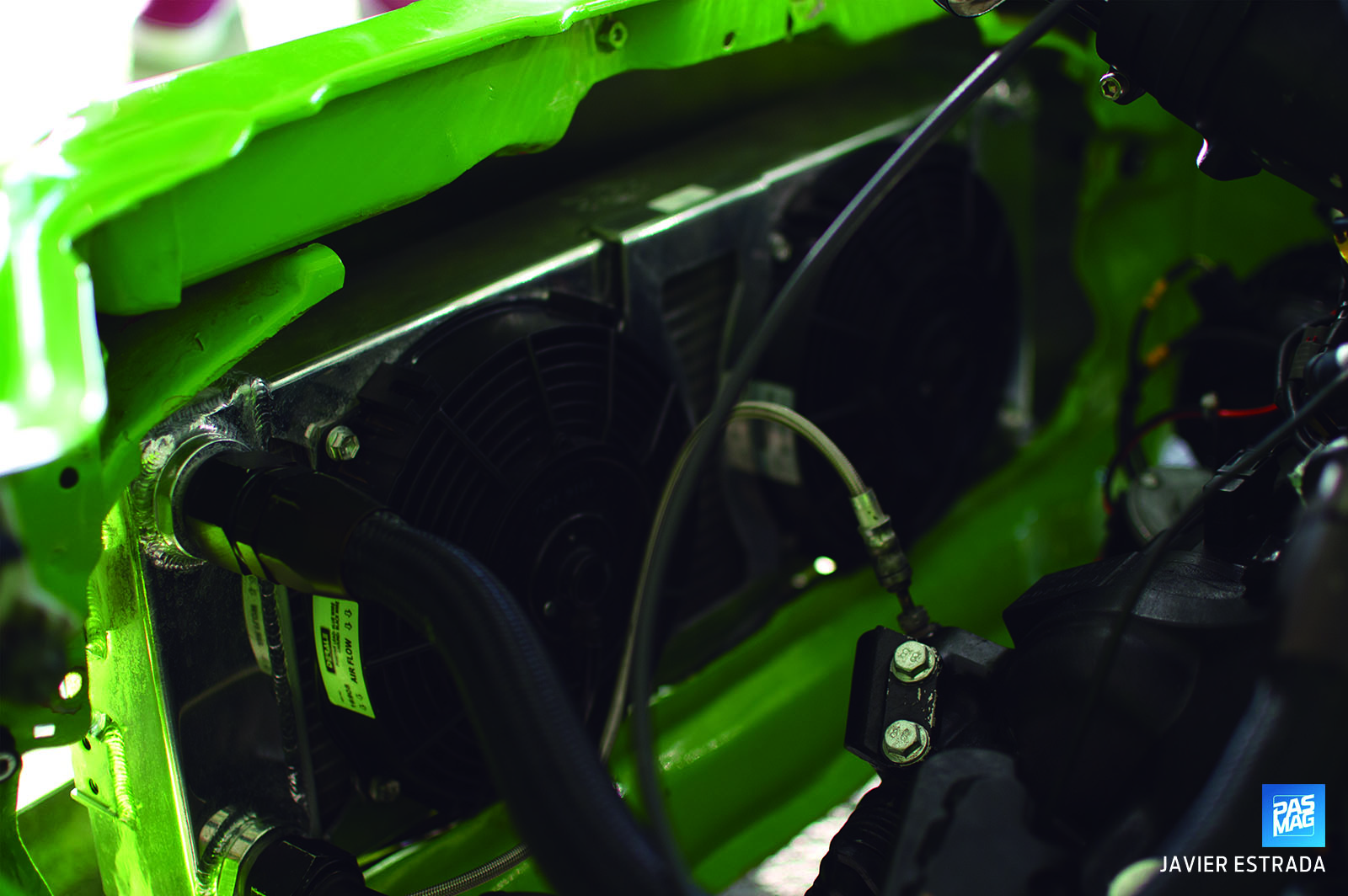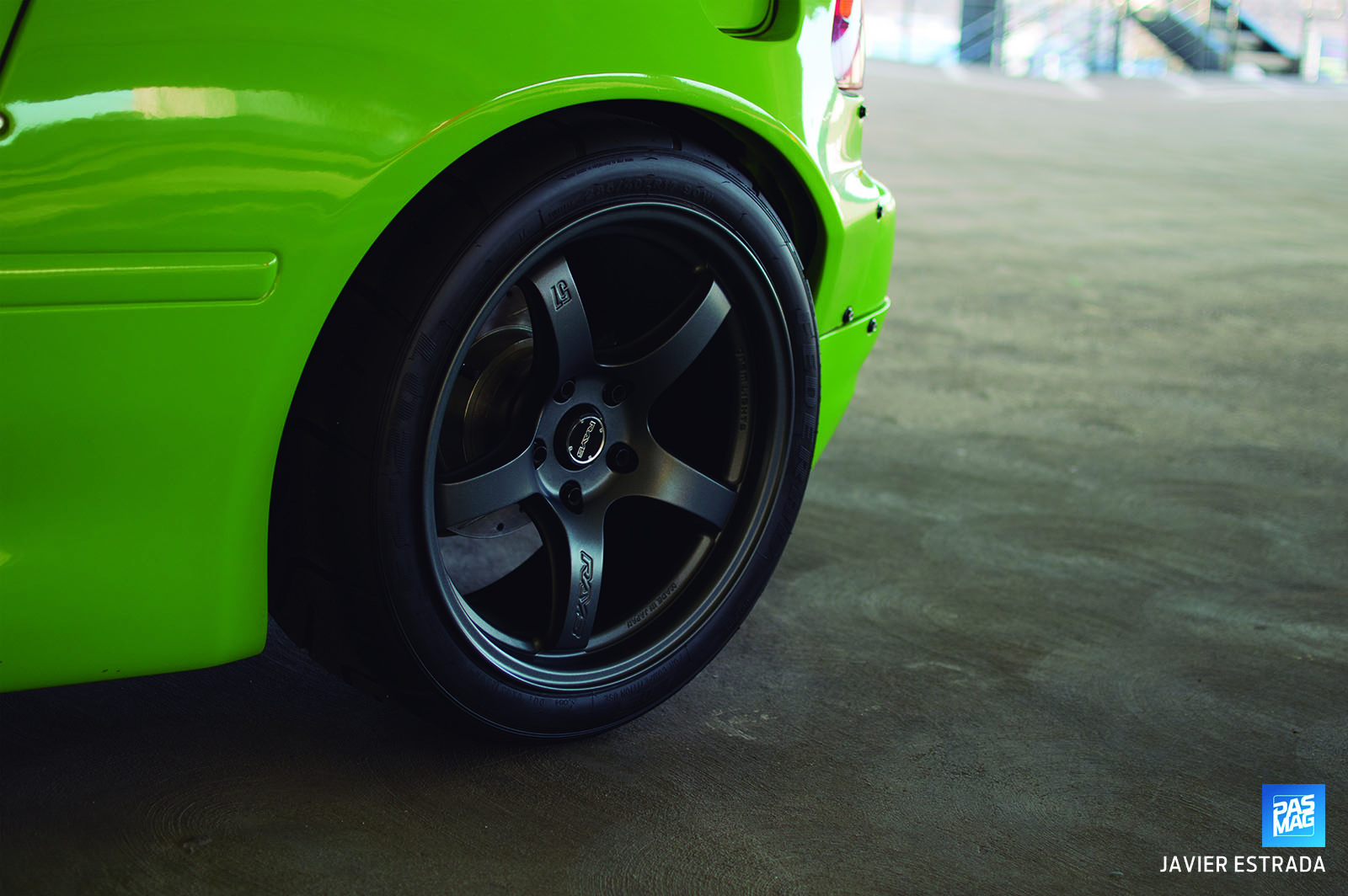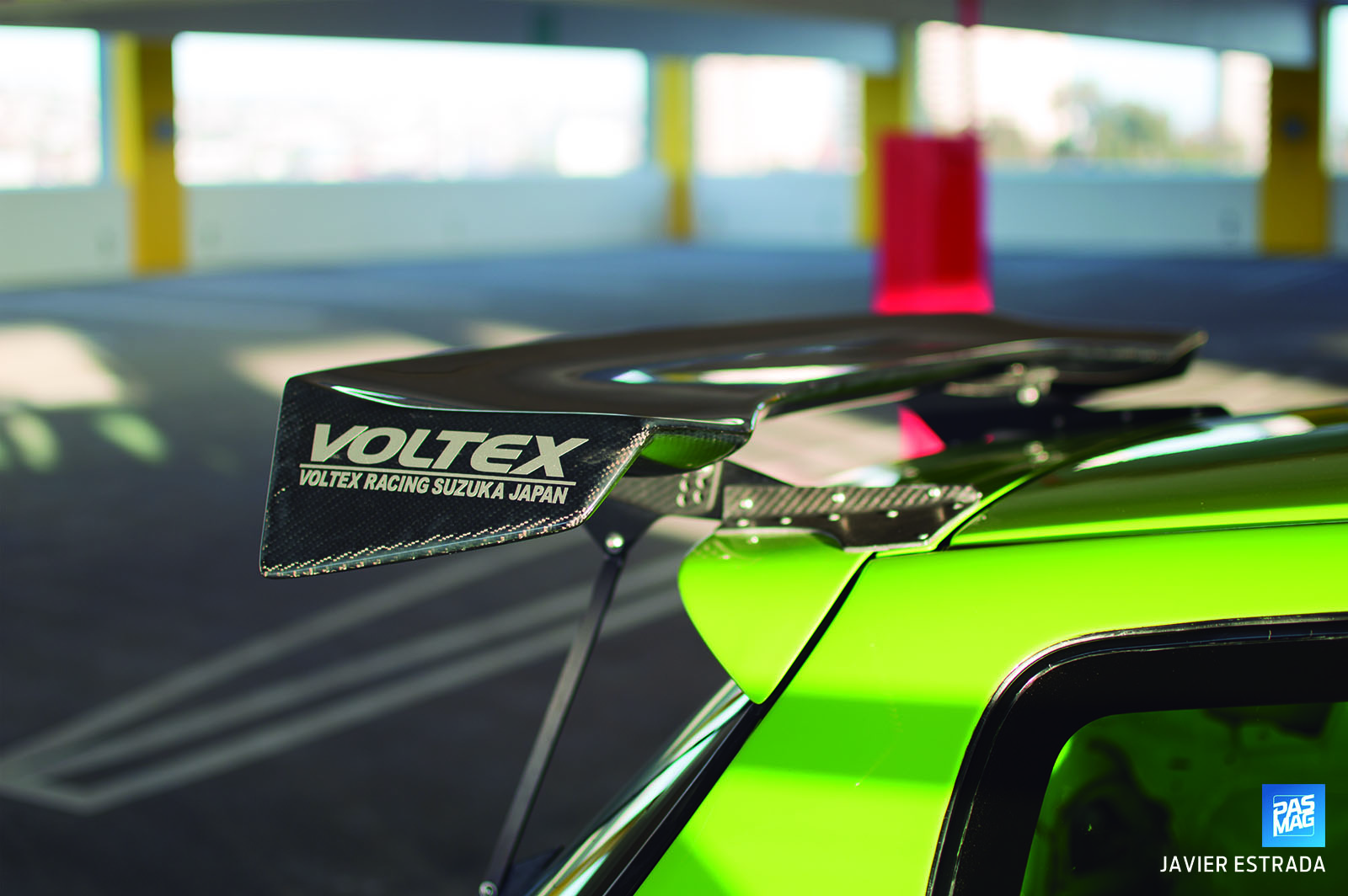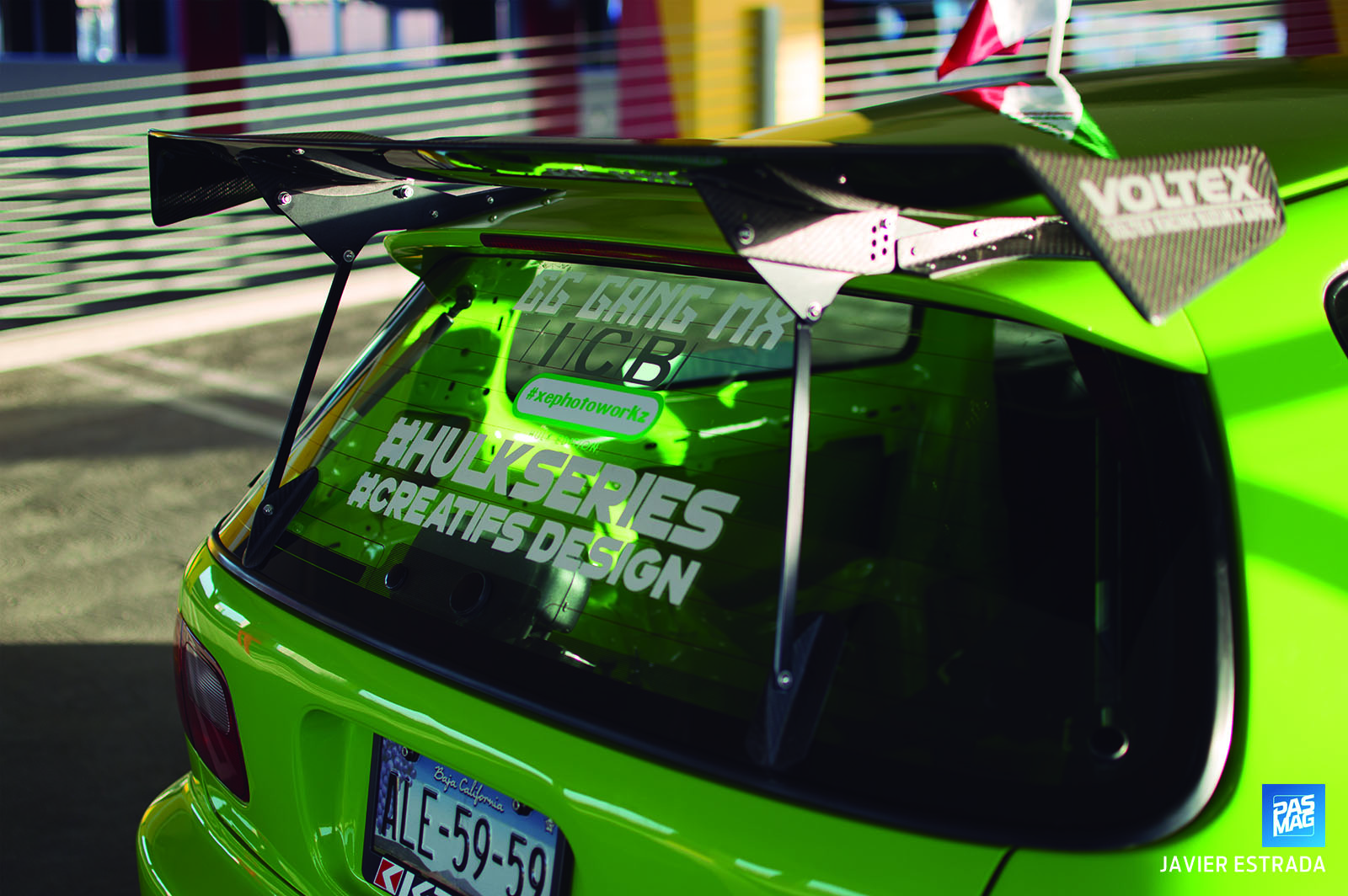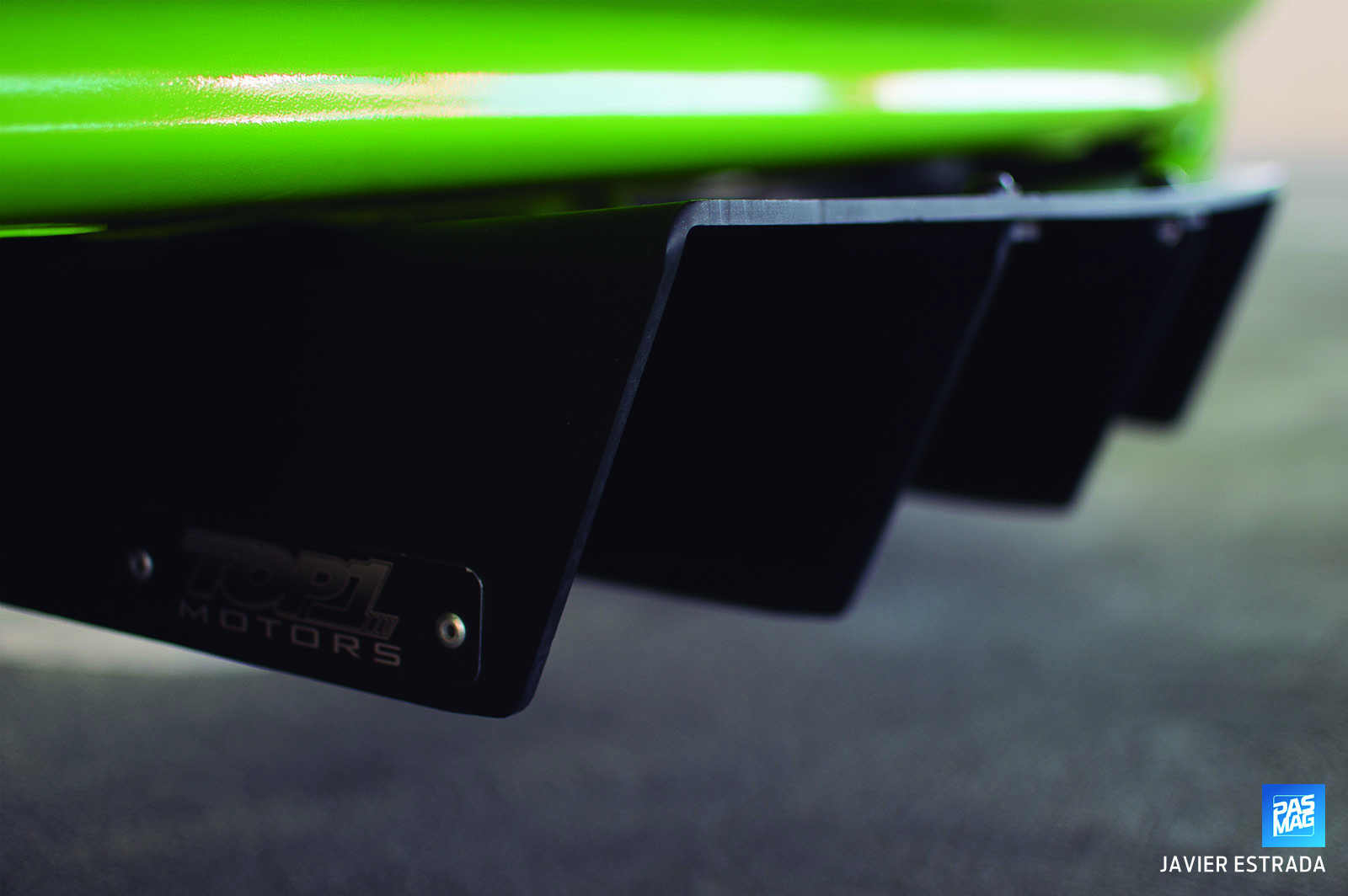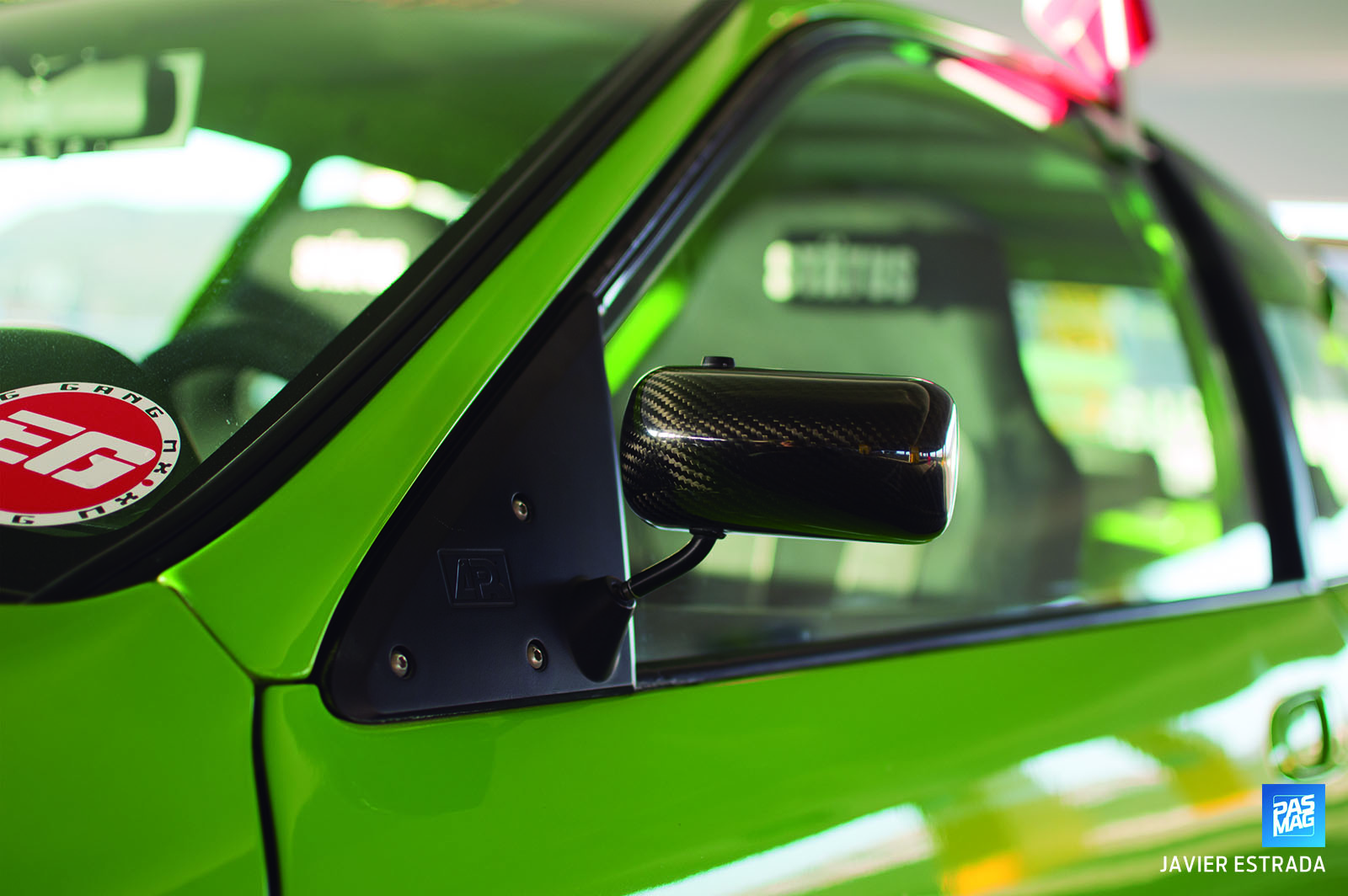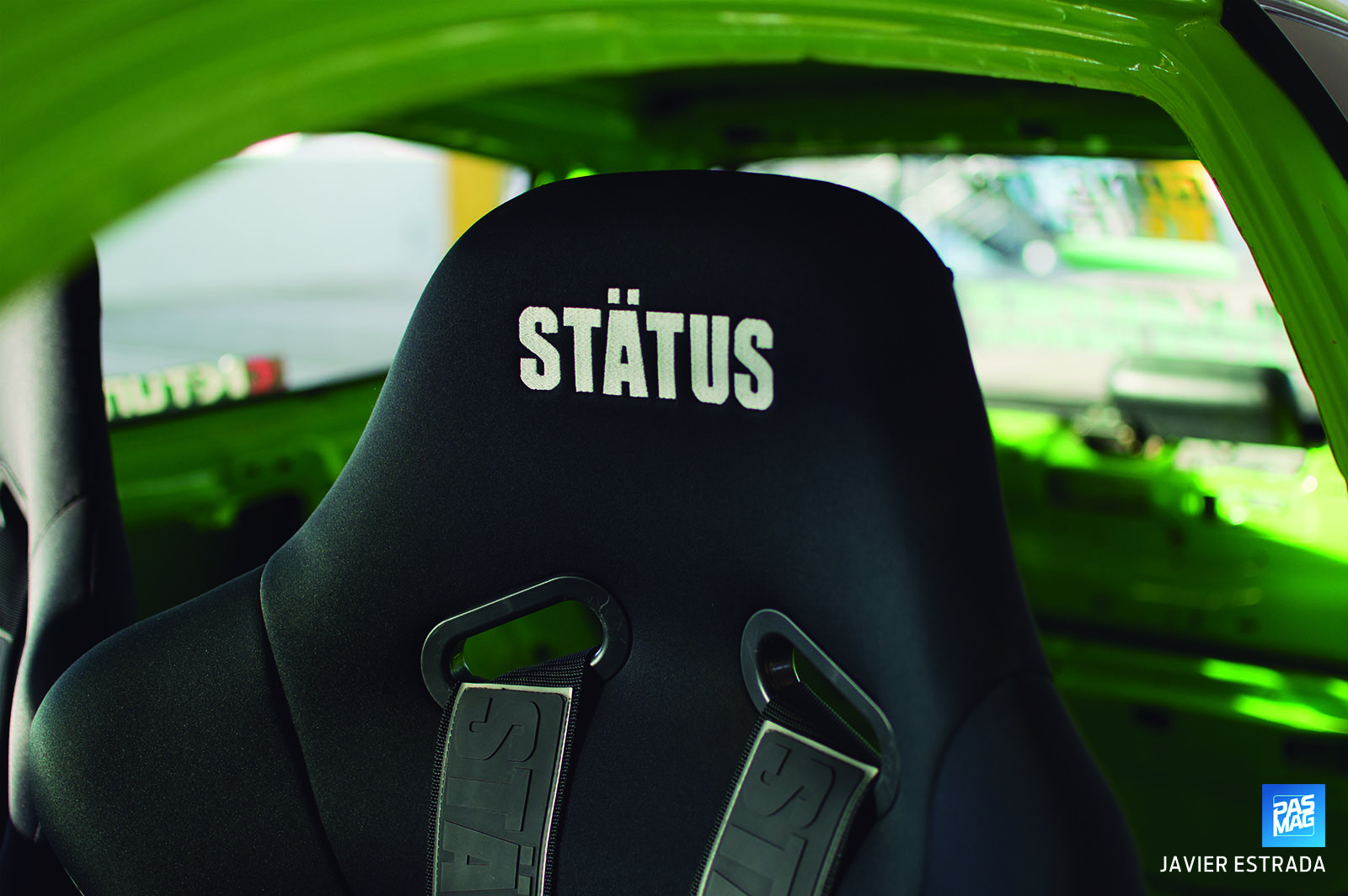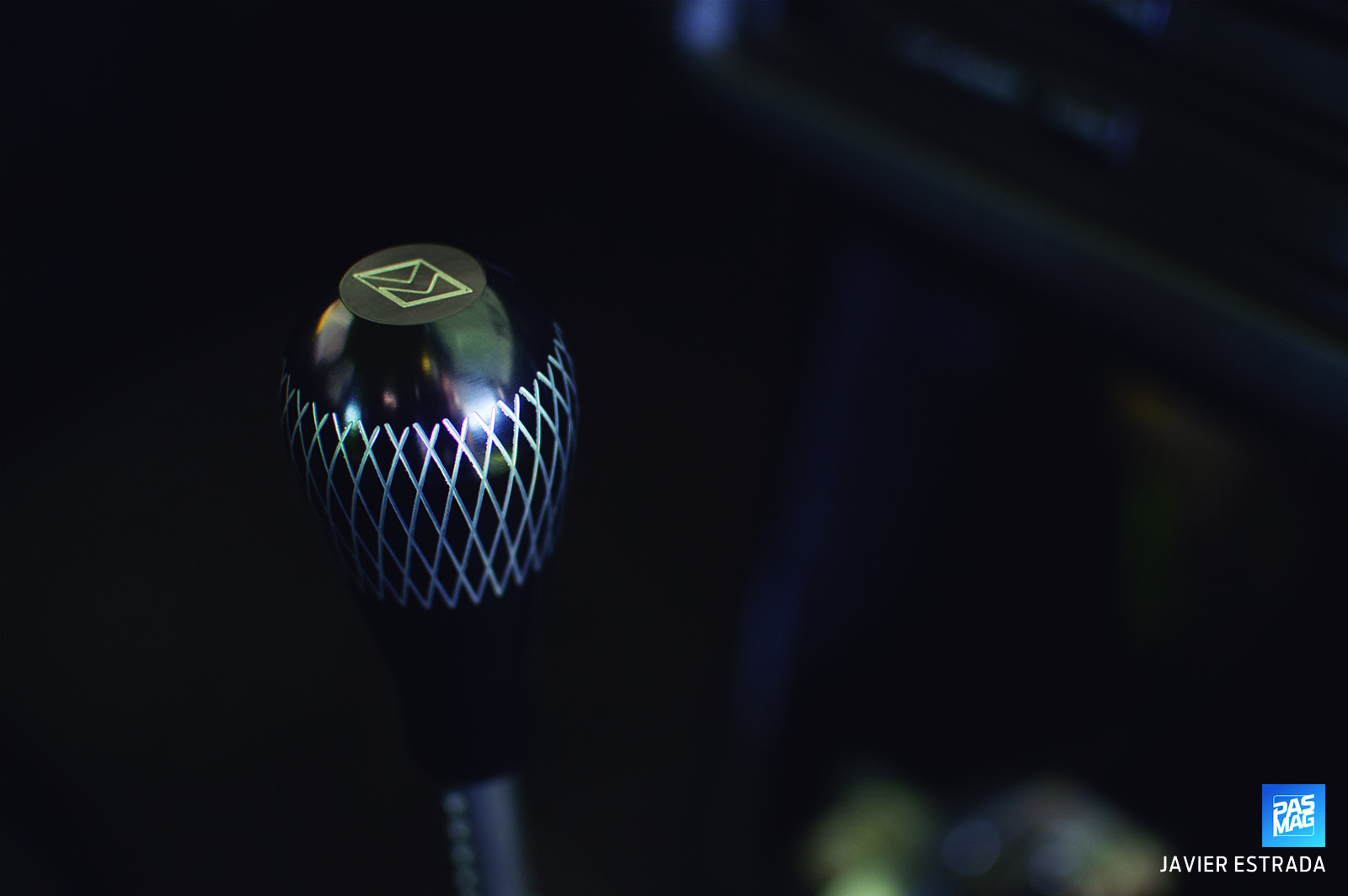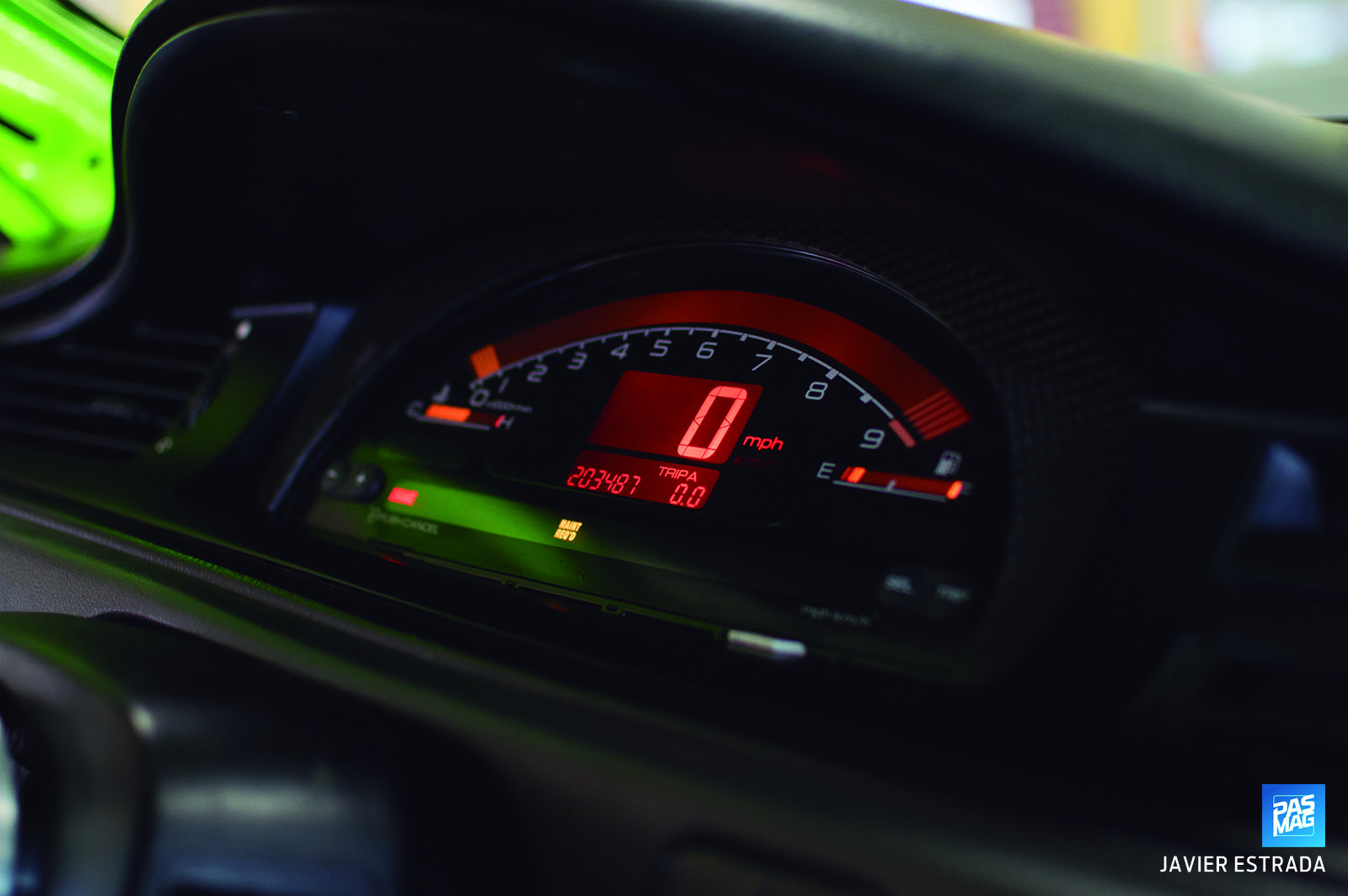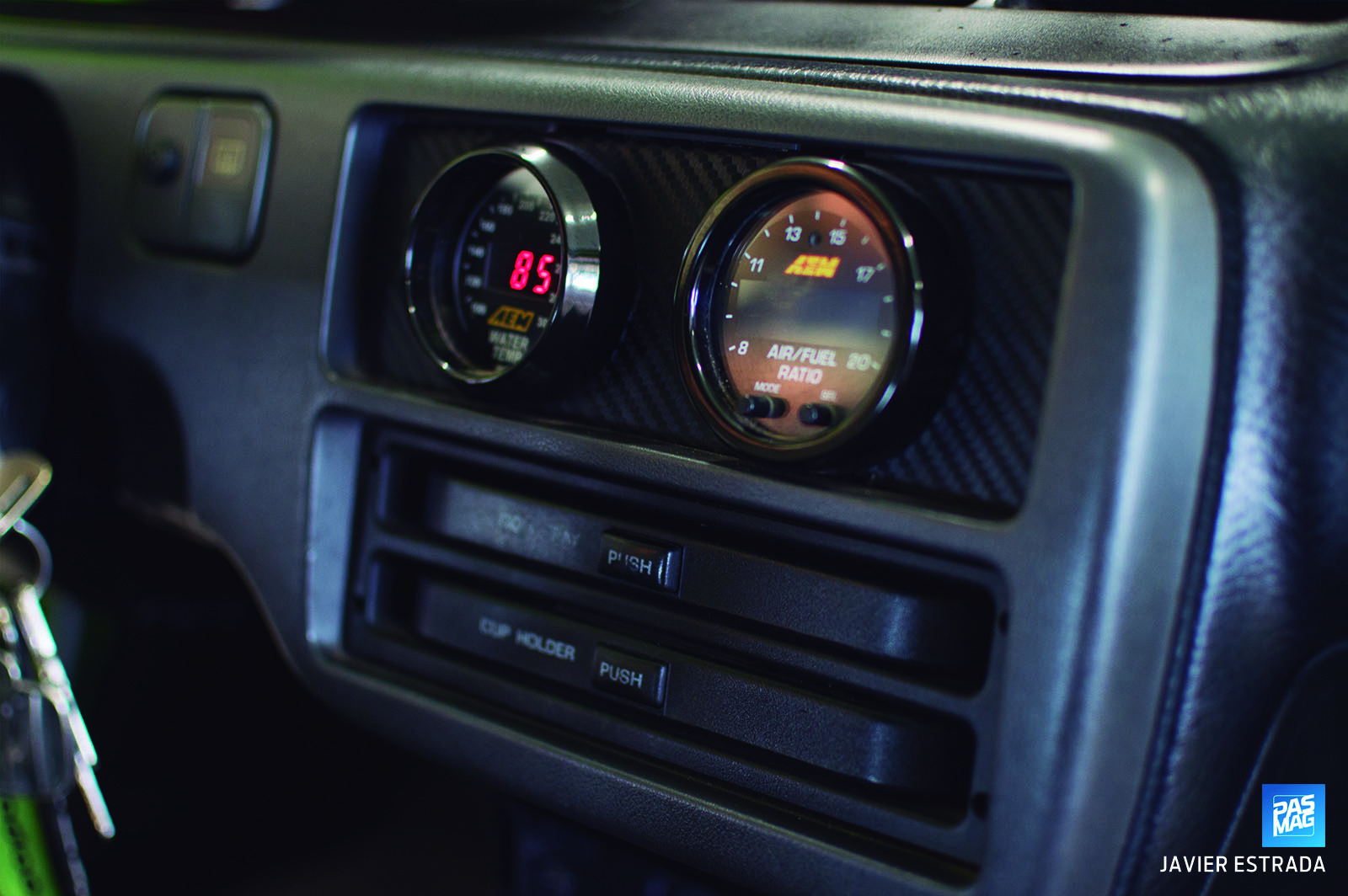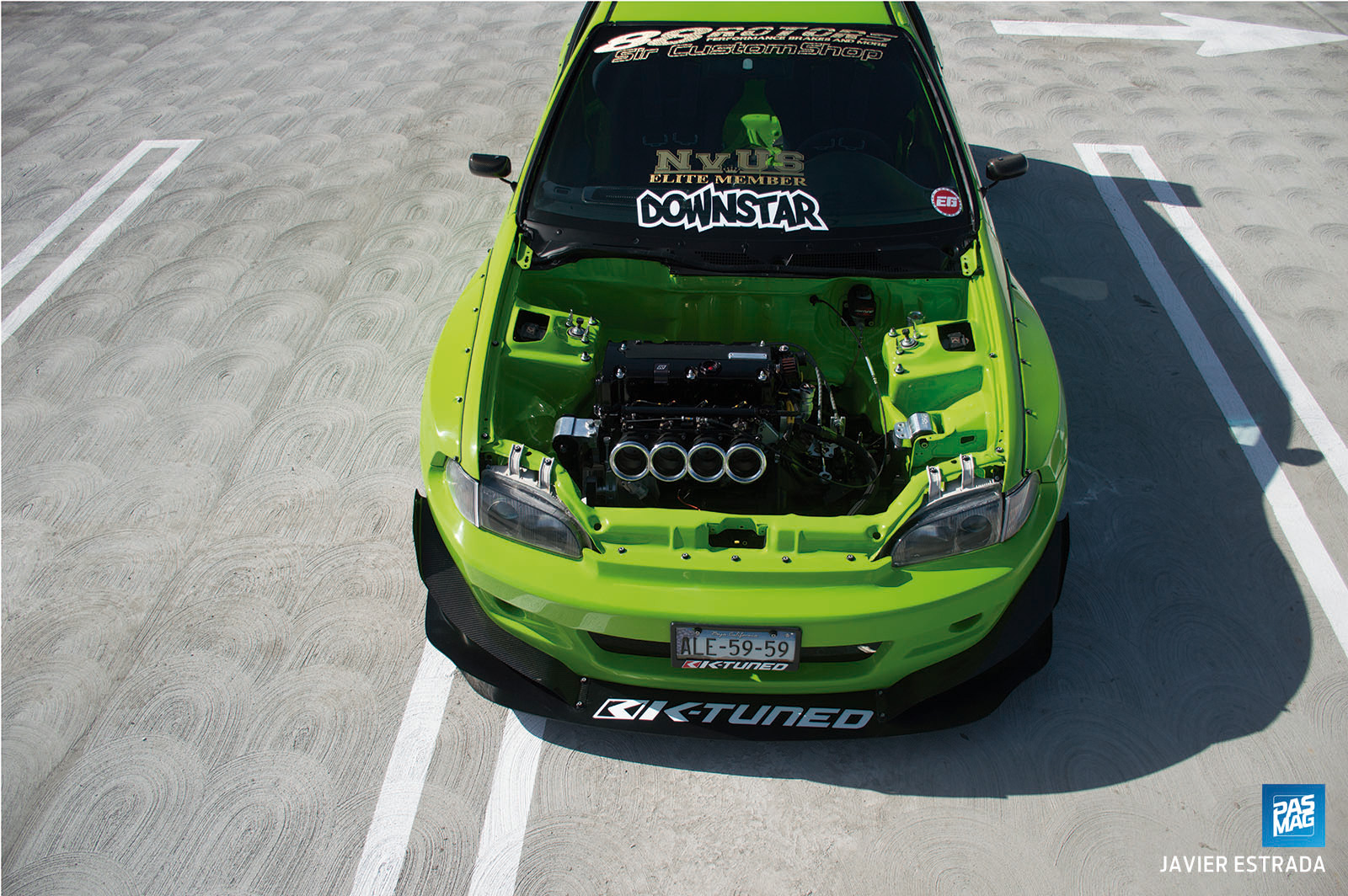 ---
ESSENTIALS
Owner: Cristian Adrian Segura Lopez
Vehicle: 1992 Honda Civic Hatchback
Location: Baja, CA
Engine: Honda K20Z3 2.0L I-4
Horsepower: 475 whp
Torque: 280 lb-ft
Club Affiliation: NvUS
Instagram: @adrianse18
ENGINE
Honda K20Z3 engine swap
Precision Turbo 6266T3 journal bearing turbocharger
Sheepey Built Street Series intercooler
Turbosmart (Raceport 50-mm blow-off valve, Race 45-mm wastegate)
Nitrous purge kit
K-Tuned (90-mm throttle body, intake manifold, fuel rail, fuel pressure regulator)
Grams (320-lph fuel pump, 1,000-cc injectors)
Skunk2 camshaft
AEM cam gears
NGK iridium spark plugs
Rywire harness
Eagle rods
Arias (pistons, piston rings)
Cometic head gasket
ARP hardware
Hondata KPRO
Hasport motor mounts
EXHAUST
Sheepey Built (header, up-pipe, down-pipe, custom exhaust)
DRIVETRAIN
Honda K20 transmission
Competition Clutch (stage 4 clutch, chromoly flywheel)
Wavetrac LSD
WHEELS / TIRES / BRAKES
Fifteen52 Formula TR wheels – 16x9 (f/r)
Yokohama Advan tires – 225/50 R16 (f/r)
Wilwood (big brake kit, master cylinder)
CHASSIS / SUSPENSION
Truhart AirPlus air struts
Energy Suspension bushing kit
Fusion7 (lower control arms, subframe reinforcement)
K-Tuned traction bar
EXTERIOR
Pandem widebody kit
Denji headlights
Stanley (clear taillights, clear corner lights)
Custom paint
HID lighting
INTERIOR
K-Tuned shift knob
Momo/Spoon steering wheel
Status Racing (Ring seats, 6-point harnesses)
JDM floor mats
Custom (black anodized laser cut logos, 6061 aluminum side mounts)
---
PHOTO GALLERY