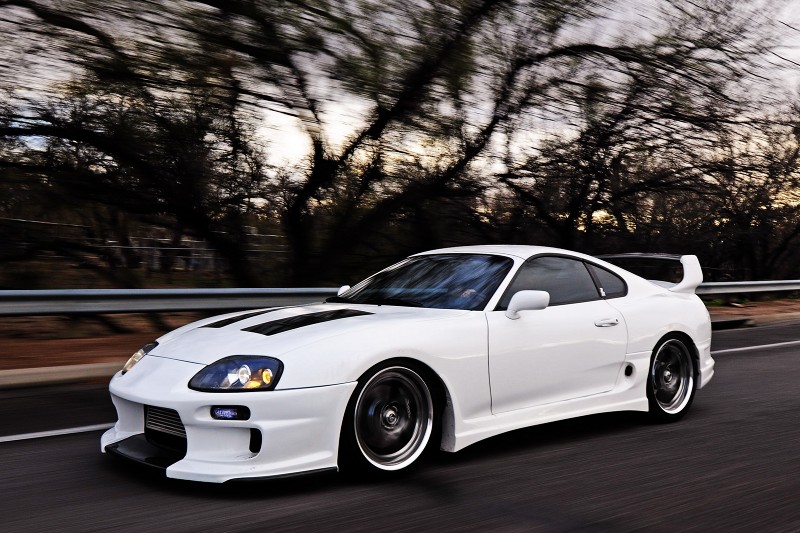 The Essentials
Owner: Tony Nguyen
Location: Tucson, AZ
Vehicle: 1994 Toyota Supra Turbo
WHAT'S HOT:
If you're anything like me, your jaw drops instantly from the sight of a MKIV Supra…especially a LHD one! Nguyen's car is no exception, with a bunch of stylistic mods standing out. The carbon accents on his Modellista Design Do-Luck type II front bumper and RMM spoiler pop out on his custom white paint.
BEHIND THE BUILD: Nguyen doesn't fool around; he is a man who knows what he likes. He has always had a Supra on his mind as an attainable super-car to own, and now his dreams have become reality. He keeps his ride so mint that when he is bored he replaces old worn out seals, bolts, and other parts with OEM Toyota parts…nothing but the best for his baby!
---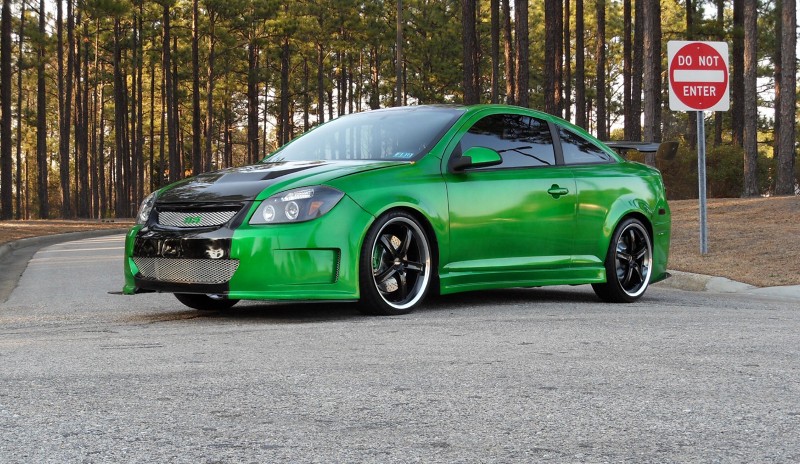 The Essentials
Owner: Gary Oxley
Location: Spring Lake, NC
Vehicle: 2006 Chevrolet Cobalt SS
WHAT'S HOT:
Oxley's Cobalt SS has over 300hp and 280lb-ft making it a car that doesn't just have the show car, go fast looks, it actually can deliver the speed too! The installed Devils Own meth kit, Smoothflow 2.7" pulley, 60lb injectors, Injen CAI, Vibrant header/downpipe, Megan Exhaust, ported and polished supercharger, and an HP Tune all help with the big jump in power on the SS.
BEHIND THE BUILD:
Oxley has turned the wrench on every part of his SS himself. Being a true enthusiast that is born into a "car home" where his dad has worked on cars for nearly his whole life, the skills required to work on a car are in his blood. With a twin charge kit on the shopping list we can hardly wait to see what kind of numbers this domestic compact can pump out!
---
The Essentials
Owner: Justin Whitted
Location: Poughkeepsie, NY
Vehicle: 2004 Mazda 6s
WHAT'S HOT:
Whitted's '04 Mazda 6 is unlike any other in the area. With a custom twin turbo setup pushing out 305whp and 303lb-ft at a conservative 6.5 psi this beast has a lot of power potential. The car reaches max boost at 3000rpm thanks to the chosen Turbonetics T3 Super 60s A/R .36 turbos.
BEHIND THE BUILD:
Believe it or not, with how intense this twin turbo Mazda 6 build is, Whitted was not always into cars. But, once he took a ride in a Dodge Viper, he was instantly hooked and addicted to speed. He plans to test his build on road courses and drag strips this season. As it turns out, Whitted is used to winning as an athlete growing up, so he is making his best effort and taking the proper steps necessary so he doesn't loose in anything he signs up for with the car!
---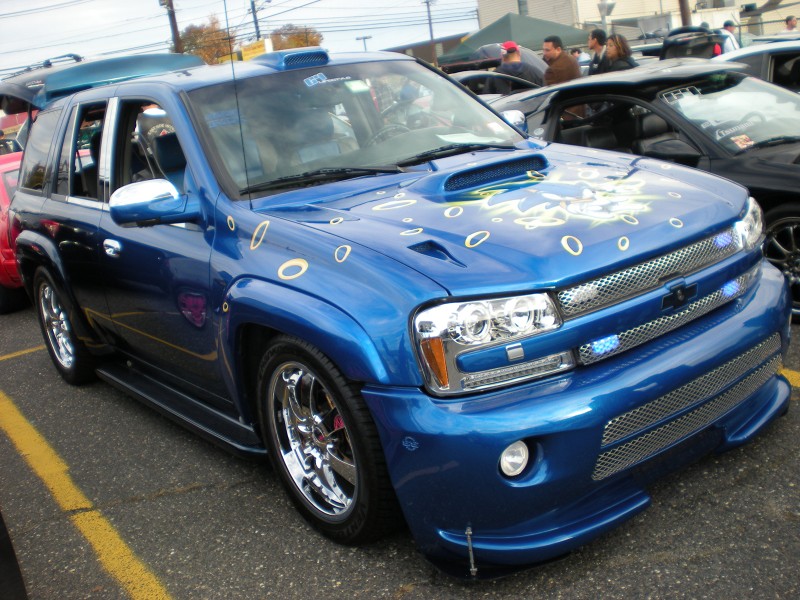 The Essentials
Owner: Frank Sonic Castaneda
Location: West New York, NJ
Vehicle: 2002 Chevy TrailBlazer
WHAT'S HOT:
The first thing I think of whenever I take a look at Castaneda's TrailBlazer is that little blue hedgehog that everyone has grown to love from the Sega Genesis era that has past. Castaneda's middle name and nickname of "Sonic" has become a wicked theme on the SUV with all the video game air brushing.
BEHIND THE BUILD:
Castaneda is the founder and president of TeamC4 Car Club. He prides himself in creating the club what it is today. The drop on his TrailBlazer is pretty insane at 6" especially since he still can use his 4x4 abilities if he really wanted to risk damaging his eagle alloy's! Castaneda uses his in your face dream car, incorporating so many different aspects he loves to lead the caravan of TeamC4 as they cruise to their next event.