Kevin Chiang bought the 2006 Subaru WRX in 2013 as a present to himself for completing his 4 year term in the United States Marine Corps. "



Initially, I never thought of building the car," Chiang mentions, "I just enjoyed the scene as a whole."
He served in the United States Marine Corps straight out of high school. "From 2009 to 2013, I signed a blank check to the United States government," he states. Chiang was deployed in 2011 to Afghanistan in support of Operation Enduring Freedom, and along the way they made a pitstop for humanitarian relief in Japan due to the tsunami incident. "Operation Tomodachi 'Operation Friendship' showed me how much the military lifestyle can change the perspective on everyday civilians."
Chiang has always had love for the JDM community. "My first car was a Nissan S14 240SX," he remembers. Eventually, he had the opportunity to buy a Mitsubishi Evolution 9 or a Subaru WRX STi.
"Yes, I know everyone says I should have gotten the Evo," he laughs, "but nonetheless, I am happy with my choice!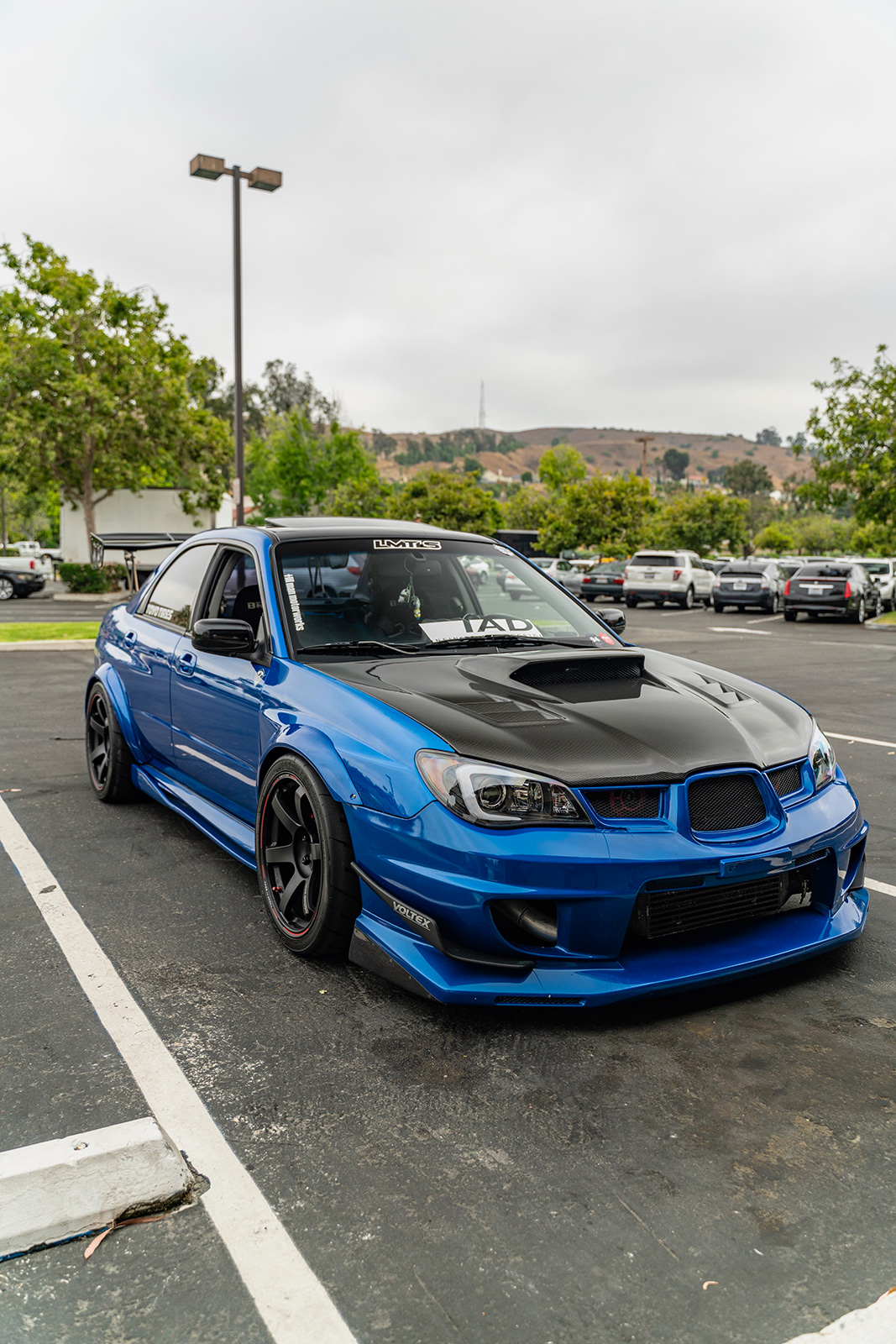 Like most people, Chiang didn't have the knowledge in parts or what companies were good for modifications. So essentially, he began building his car on what was cheap and affordable at the time, without regards of replicated parts.
"It wasn't until I met Luigi Arroyo (@squeegie) from LMTLS where I began my drive in building my WRX completely," Chiang mentions. Molesting every part of the car from exterior to engine bay, he learned and understood the value of authenticity. "From rags to riches, my car changed dramatically within the next couple years of his friendship," he states, "but, my poor wallet."
Currently, Chiang's WRX is constantly growing, "not just because he's waiting for parts to ship from Japan," he laughs.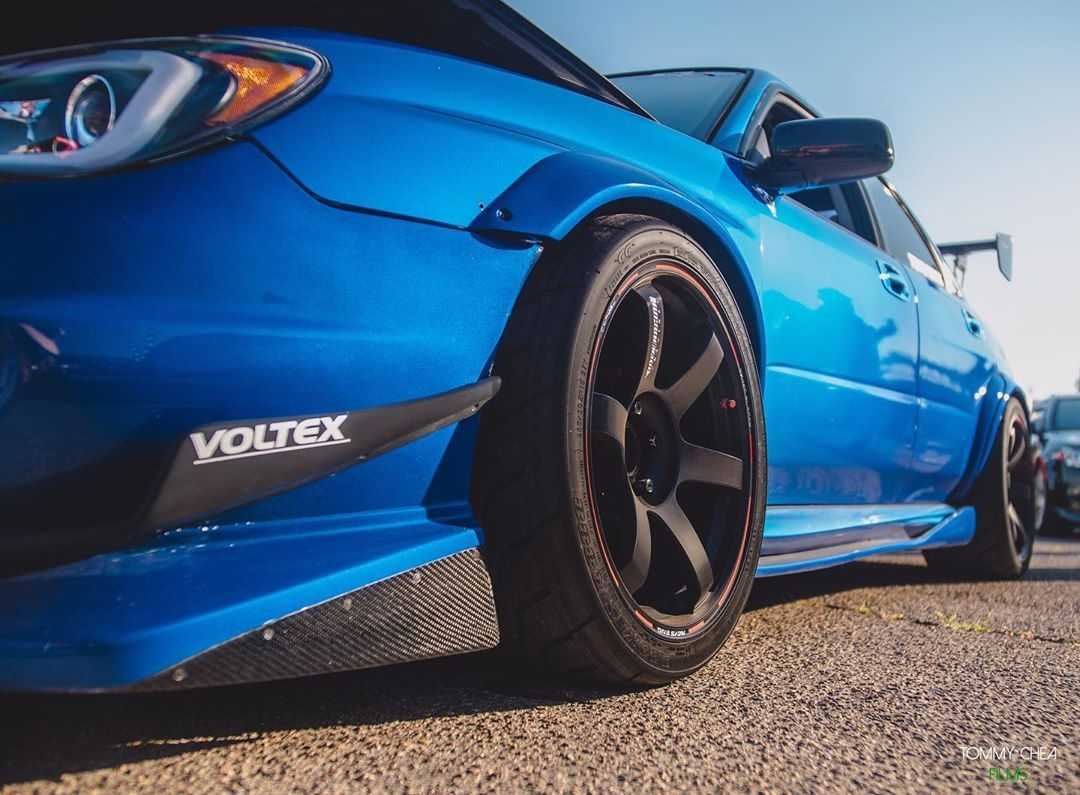 Photography by @solus86, @worksproductionfilms, @tommycfilms, @tnasty_photography, Smitt Thirakul.
---
INTERVIEW
PASMAG: Why did you choose this vehicle / platform?
Kevin Chiang: I've always loved the AWD community. EVOs and STis have always been cars that I enjoyed in the scene.
Do you have any prior build experience?
I had a S14 240SX prior to the WRX. It wasn't built other than coilovers, wheels and an exhaust. I sold it to buy the WRX.
What got you into building in the first place?
I have always enjoyed the car community. Unlike the world with Fast and Furious, I was first introduced to the art of racing and touge from Initial D. Along with this influence, I was always surrounded with friends that were older than me that also enjoyed the art of building cars.
What is your favorite aspect of the build?
The iconic Subaru rumble! It is the best sounding exhaust tone hands down. Nothing beats hearing the roar of the rumble as you hit higher RPMs, along with the loud whistle of the BOV and crack of the backfire.
Were there any major challenges you experienced in the build?
Finances. I was in a very toxic relationship, where my ex would refuse to find a job and would constantly be physically abusive. When I finally broke up with her (after finding out she cheated on me with multiple guys) she still haunted my future relationships with friends. She would call my friends talking smack about me saying how I treated her badly and how I never supported her needs. (even though I was the only one working and she was living with me without helping with rent or groceries)
What were your original intentions with the build?
Every race car is a show car! I will continue with that Moto!
Why did you choose certain brands for your build?
Voltex. 



I have always been a fan with the Voltex kit with every vehicle make. 



Volk / Rays Racing



TE37s were my dream wheel, cliche as it sounds.
What influences or inspiration helped you over the course of your build?
Following different Subaru guys around the world definitely inspired me the most. Being able to talk to them and ask questions helped me as well. Currently, I am friends with other Voltex GDB owners around the world.
Is there anything personally or about the build that you would like readers to know?
Stay motivated. It took me 7 years for my build to be what it is today. It is better to take your time with your build. Keep it authentic.
Any interesting facts about your build?
My exhaust and front mount intercooler came off of an EVO 9 (LOL). I made it work!
---
ESSENTIALS
Owner: Kevin Chiang
Location: San Diego, CA
Vehicle: 2006 Subaru WRX
Horsepower: 386
Club: LMTLS
SOCIAL
Facebook: /kevin.chiang.353
Instagram: @lmtls_wrx
ENGINE & PERFORMANCE
EJ257 Motor
COBB 1000cc Injectors
COBB Electronic Boost Controller
COBB v3 Access Port
Tomei M8265 turbo
AEM Intake
AMS FMIC
HKS SQV 3 Blow of Valve
EXHAUST
HKS Carbon Ti exhaust
HKS Catless Downpipe
PERFORMANCE ELECTRONICS
DEFi Boost Gauge
DEFi Oil Temp Gauge
DEFi Oil Pressure Gauge
DEFi Water Temp Gauge
DEFi Central Control Box
HKS Turbo Timer
COBB v3 Access Port
Tuned on E85 by Churches Performance
DRIVETRAIN
WHEELS & TIRES
Volk Racing TE37 Saga Time Attack 18x10.5 +22
Project Kics 11mm conversion spacer
Project Kics Iconix R40 LugS
Toyo R888 285x30
BRAKES
R1Concepts Rotors and Pads
CHASSIS & SUSPENSION
D2 Racing Spec R Coilovers
Cusco Strut Tower Bar
Cusco Upper and Lower Sway Bars
EXTERIOR
Voltex Racing Bumper
Voltex Racing Rear Diffuser
Voltex Racing Type 5 Wing
Chargespeed Side Steps
Seibon Carbon Fiber Vented Hood
Karlton Fender Flares
LIGHTING
Spyder Auto Projector Headlights
LED Interior cabin lights
F1 Style LED brake lights
INTERIOR
BRIDE Gias II Seats (2)
BRIDE seat rails (2)
Cusco 4pt Harness (2)
Works Bell Short HUB
Works Bell Tilt Wheel
Personal Steering Wheel
WC Latheworks Titanium Shift Knob
WC Latheworks Titanium HiVac Dials
AUDIO & MULTIMEDIA
Pioneer double-din head-unit
FAVORITE MODIFICATION
"Voltex! I have always been a fan of the Voltex product. My original plan when I first began building my car was to have a Voltex kit for my WRX. Now that dream is coming along sweepingly."
FUTURE MODIFICATIONS
Voltex GDB side skirts
Voltex 1700mm Type 5 wing
Color change
Custom cage
6 speed transmission swap
Rebuild motor
Retune for at least 450awhp
SPONSORS
LMTLS Auto
Rays
Toyo
Spyder Auto
SHOPS & MECHANICS
Lilmanmotorworks
Infinite Auto Design
Monrovia Spec
---
PHOTO GALLERY