Tyler Walkem joined the Navy in 2011. He became a Navy Corpsman and served with the Marine Corps for 6 years.
"I was deployed to Afghanistan in 2014," states Walkem, "then finished out the last 2 years of my career at a naval hospital in San Diego, CA." He bought the 2014 Subaru BRZ in 2014 after he came back from Afghanistan, and kept it stock for about a year or so.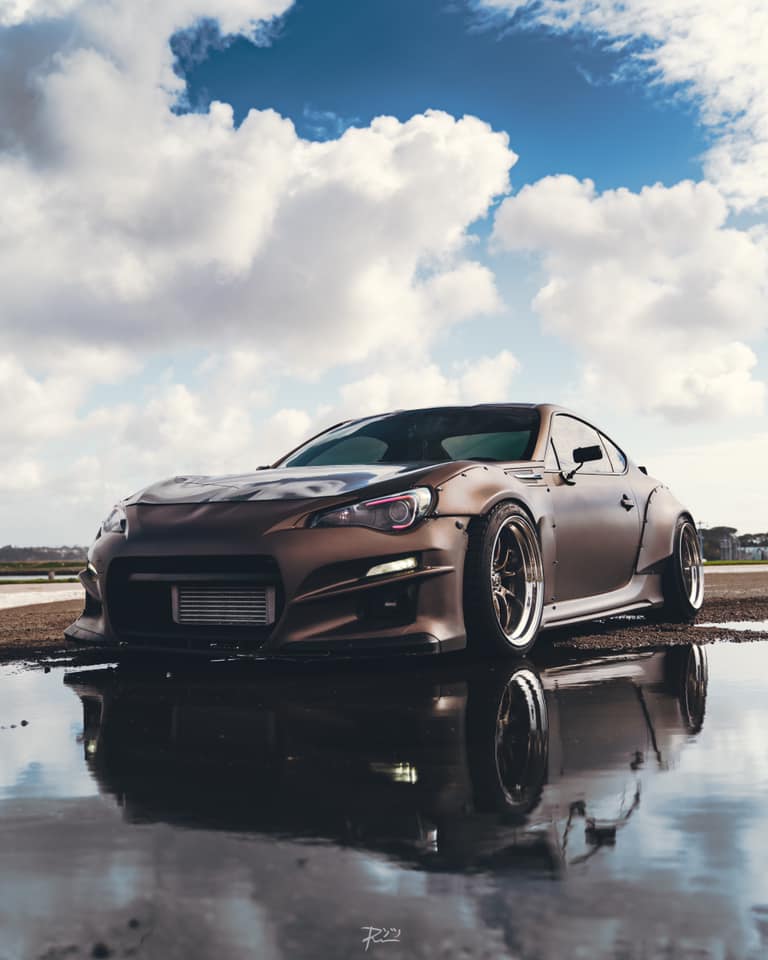 "I started following builds like @notofu, @staycrushing, @derpyfrs, and @solus86," he remembers, "these guys inspired me and the direction I wanted to take with my build back then, and it's crazy, because now we're all homies." He liked the styles that were coming out, and it made him interested. So he started learning and teaching himself things.
Initially, Walkem wanted a Subaru STi but he thought that for the price of one he could build a bigger and better car with the money he would've saved. "Plus, the BRZ looks super cool," he mentions.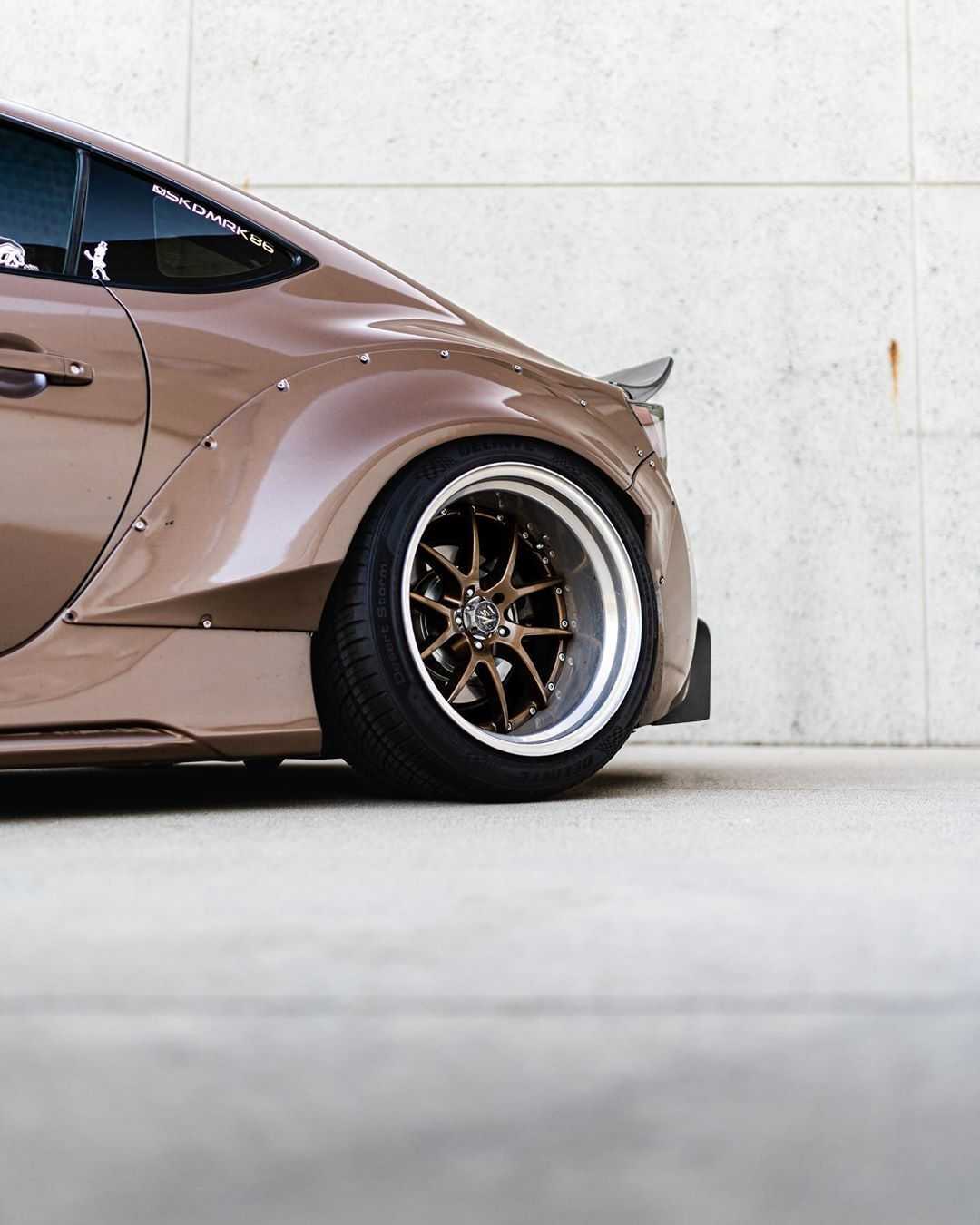 The original intentions for the BRZ were to make it a show car and the only challenging thing for him during the build process was how over-saturated the BRZ/FRS scene was. "I appreciate the creativity from other enthusiasts with this platform," he mentions.
"Take your time, gather parts over time and build your car right the first time," Walkem states.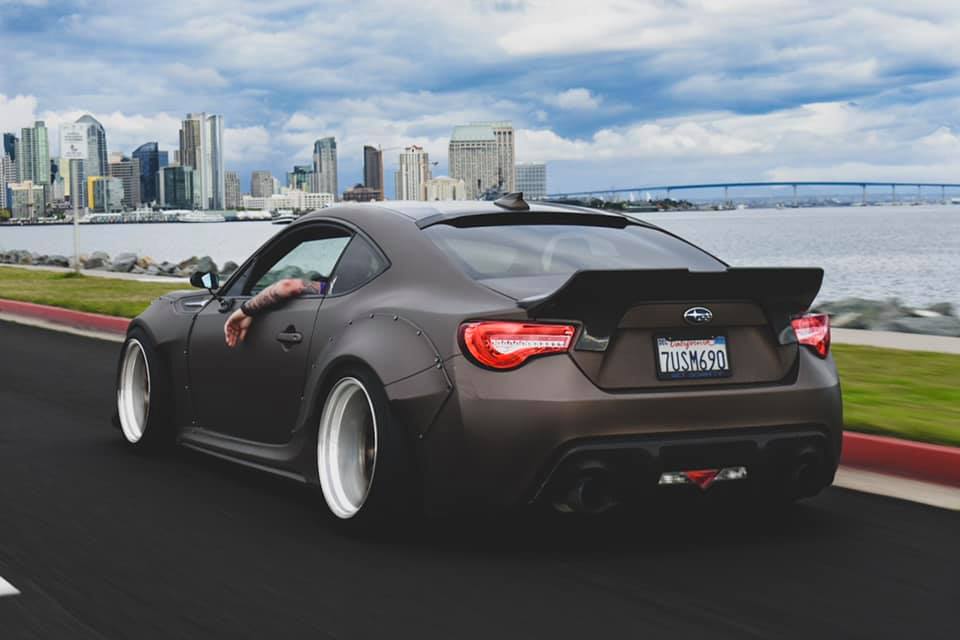 Photography by Christian Dizon (@calicarclique), @gabedot86.
---
ESSENTIALS
Owner: Tyler Walkem
Location: El Cajon, CA
Vehicle: 2014 Subaru BRZ
Horsepower: 350 (estimated)
Club: Team Elevate
SOCIAL
Facebook: /tyler.walkem
Instagram: @_skdmrk_
ENGINE & PERFORMANCE
SBD turbo kit
Mishimoto oil cooler
Radium Engineering catch cans
EXHAUST
GReddy Sus Speed Master 3" titanium cat-back
Invidia front pipe / over pipe
PERFORMANCE ELECTRONICS
Tuned by Zach at CounterSpace Garage
Rovi dash cam
CarLock OBD2 scanner
DRIVETRAIN
South Bend Stage 3 clutch
WHEELS & TIRES
Custom 18" Work VS-SS wheels
Bridgestone Protenza tires
ARP wheel studs
BRAKES
R1 Concepts rotors
Hawk HPS pads
Stainless steel lines
CHASSIS & SUSPENSION
ST Suspension XTA coilovers
Whiteline sway bar endlinks
Buddy Club lower control arms
Voodoo13 toe arms
Cusco strut tower brace
EXTERIOR
Rocket Bunny V1/V2 kit
C-West front bumper, side skirts
Rallybacker diffuser
Custom carbon fiber spoiler
Custom 1-of-a-kind carbon fiber hood
APR carbon fiber mirrors
LIGHTING
Custom BRZ headlights
Valenti Revo taillights
INTERIOR
Auto Power half cage
Status Racing seats, harnesses
Buddy Club seat rails
Nardi steering wheel
Works Bell hub
Rasceng shift knob
Full Sweidit interior
AUDIO & MULTIMEDIA
Kicker Comp 10" subwoofer
2500 watt amplifier
FAVORITE MODIFICATION
"Definitely my C-West front bumper and the widebody kit."
FUTURE MODIFICATIONS
Wheels
Rebuild or swap the motor
SPONSORS
SHOPS & MECHANICS
Tyler Walkem
CounterSpace Garage (tuning)
Ghost Wrap (wrap by me and CJ)
---
PHOTO GALLERY