Photos by Kevin Choi
---
Brand loyalty is something that Mark Aquino both preaches and understands the value of. It all started - as it does for many enthusiasts - with his first car. A 1989 Lancer would come to be the beginning of an enlightening journey through automotive culture for a younger Mark. As his interest in cars crew, he quickly learned about Mitsubishi's famed "Evolution" and its history rich with racing prowess. Every enthusiast remembers that moment when they set their sights on their first dream car. For Mark, it was his Evo X.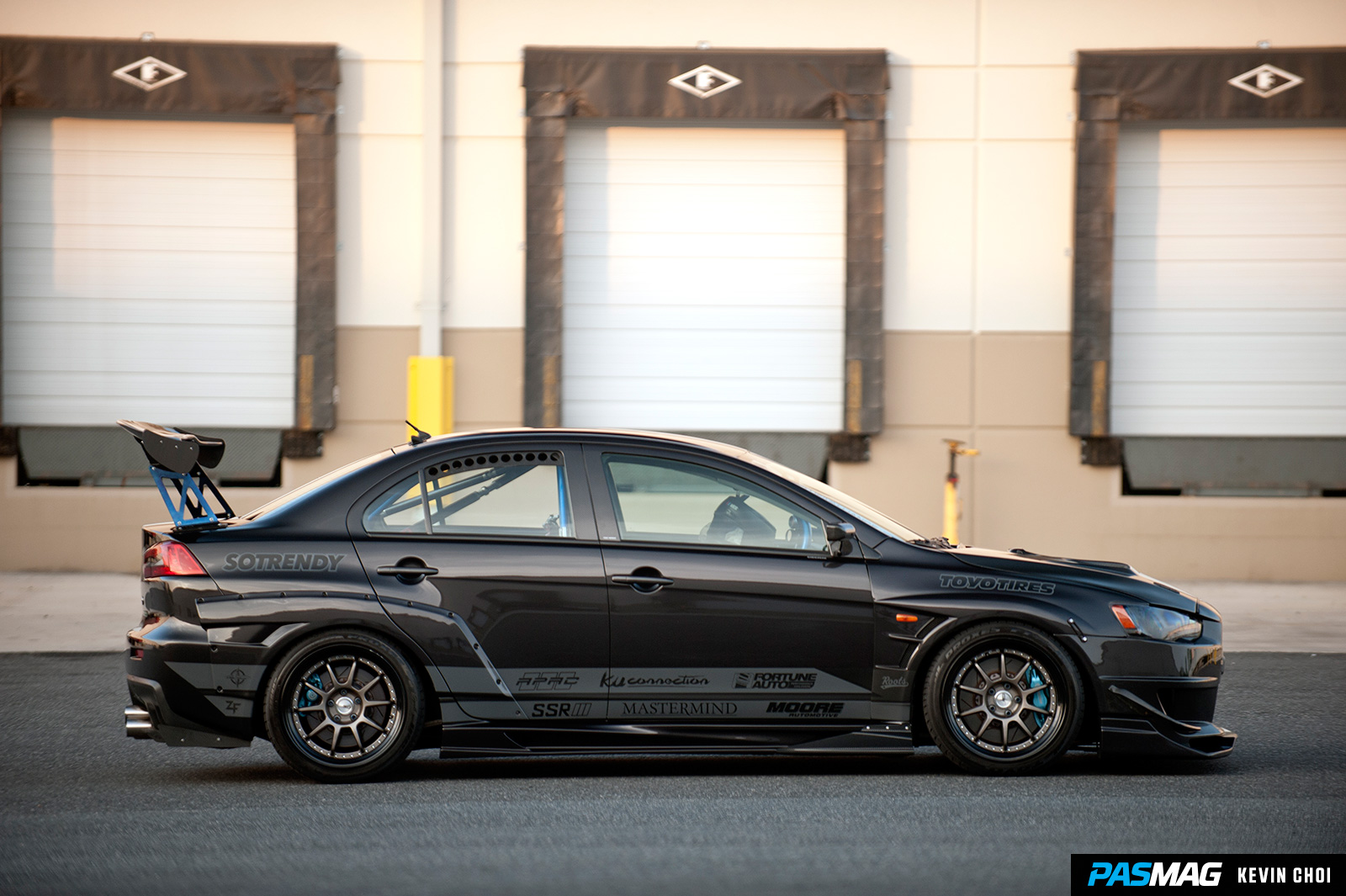 After completing college in the Philippines and moving to the United States, Mark acquired his second car, but it wasn't time for his dream car just yet.
"I had to settle for a fourth gen Eclipse to get me around until I could secure a better career", he says. "Eight months later, after landing a decent paying job, I received a call from my local dealership saying that they were interested in my Eclipse."
Making the trip to that dealership would be a decision that changed Mark's life.
"As soon as I got there, a certain blue, wingless Evo X caught my eye," he recalls. "I never really paid attention to the new generation until I saw one in person. My sights changed and I knew I had to get the Evo X. There was just something about the new body style that gave it that modern and aggressive look."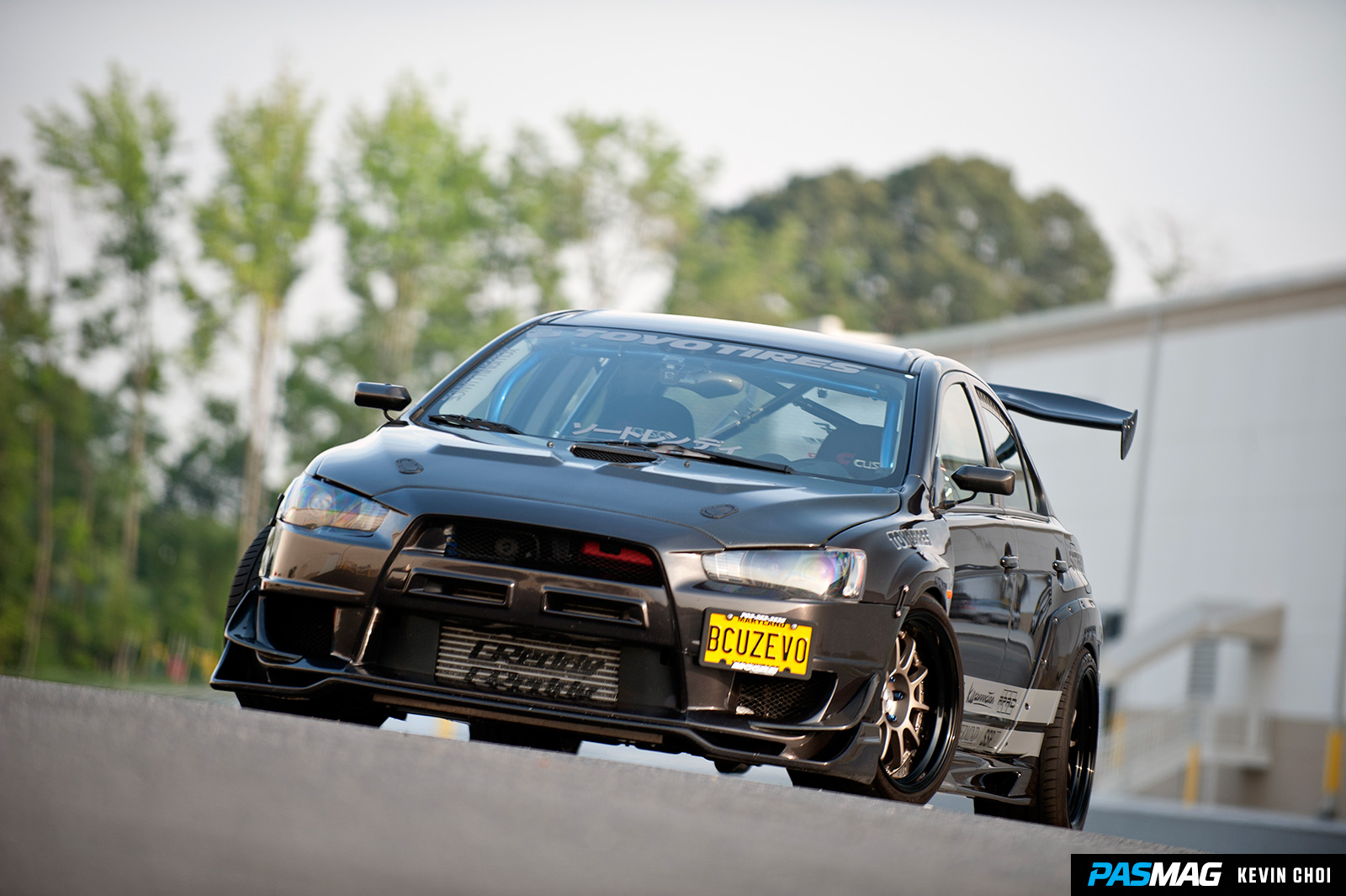 Unfortunately, the blue Evo X that caught Mark's attention in a heartbeat was already spoken for, but the dealership notified him that another one was in stock at a dealership two hours away, and that he could drive it off the lot as early as New Year's Eve. Like any enthusiast with their eye on something, waiting any longer than required just wasn't an option. First thing on New Year's Eve morning, Mark made the pilgrimage to see what would become his new car.
Having had minor modification experience with his previous cars after giving them the usual intake, headers and exhaust treatment, it was only a matter of time (and money) before he committed to transforming his new Evo. Having gained some support from shops near to his Maryland residence, Moore Automotive and Zury Fabrications, the transformation began to take shape.
"At first, I wanted to build my car to compete in car shows. After doing that for some time, it got boring quickly. The Evo wasn't being used to its full potential," Mark recalls, likely striking a chord that instantly garners him respect among enthusiasts everywhere who build for function. "I decided to take it to Summit Point raceway and tested its limits. A couple of track sessions got me addicted. It's a different rush; a different feeling when you're one with the car." In a genuine driving epiphany, Mark's direction with the car had flipped 180 degrees. "At that moment, I've realized that I'm actually putting my build to work. It was built to be driven. It will be driven. This gave the car a new direction and purpose. It wasn't meant to sit still in a garage."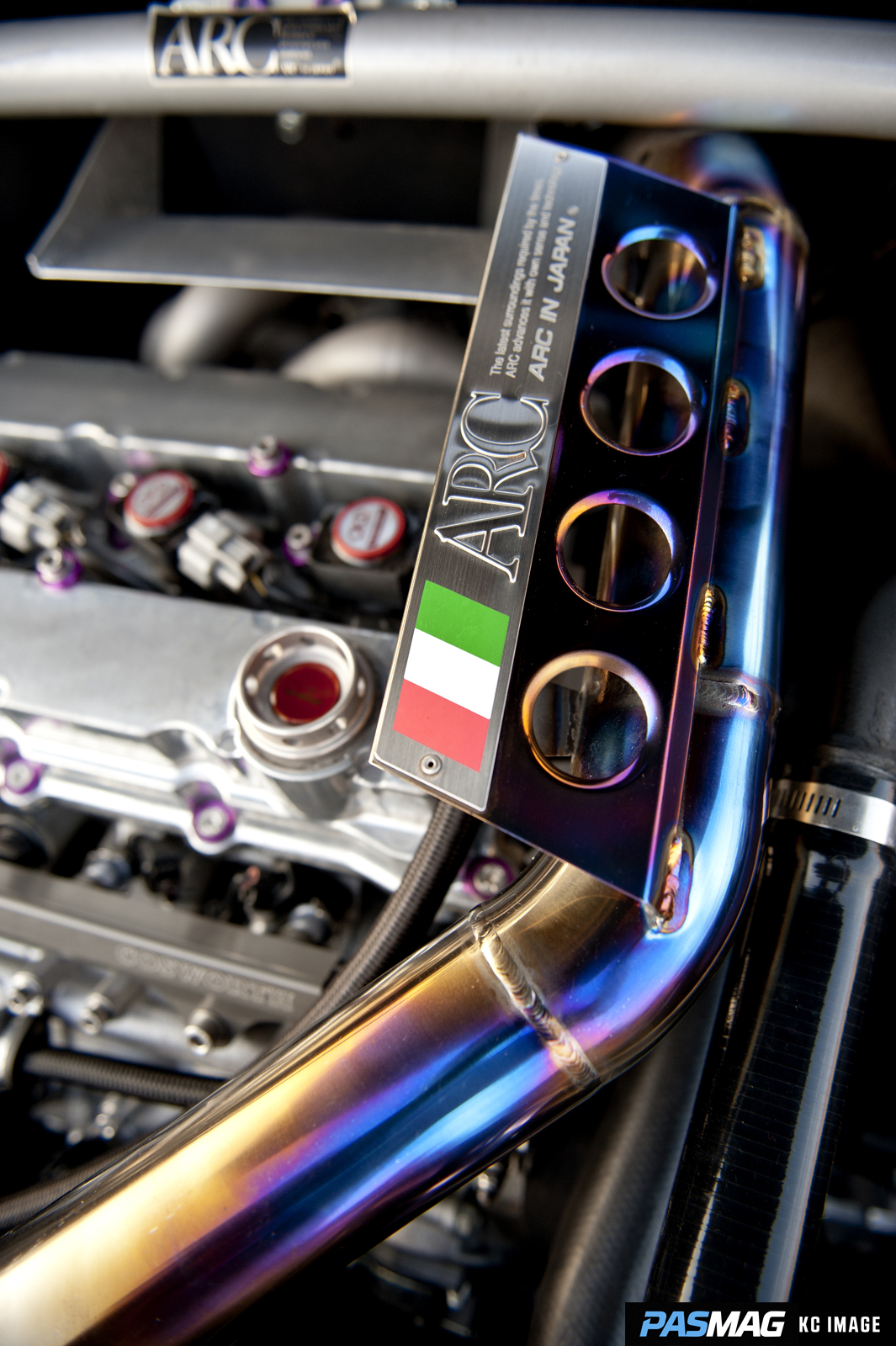 The car's setup was tweaked, tuned and overhauled several times before arriving at the custom-tailored final product we see before us. In addition to a combination of ChargeSpeed, Varis and MSport parts making up the body kit, the Evo needed the power and handling enhancements to match the aggressive looks, and with the 4B11T power plant, forced induction is usually the answer.
A custom 3.5-inch intake from Moore Automotive directs optimal air through to a Garrett GTX3076r turbocharger, and bellowing out of a custom straight pipe exhaust by Zury Fabrications. Custom, rare and functional parts were the name of the game with this build, even down to the suspension, a custom 500 Series setup from Fortune Auto.
A set of super sticky Toyo Proxes T1-Sports wrapped around SSR SP3 wheels keep the car planted in the corners on the street, while track setup changes over to a wider set of Toyo's R888s and SSR GTV02 wheels. A Whiteline sway bar and ARC front strut bar combination is paired to Cusco braces to maintain rigidity, and the OEM Brembo brake pads and rotors grip two-piece slotted Girodisc rotors on all fours to help bring this unit to a quick stop.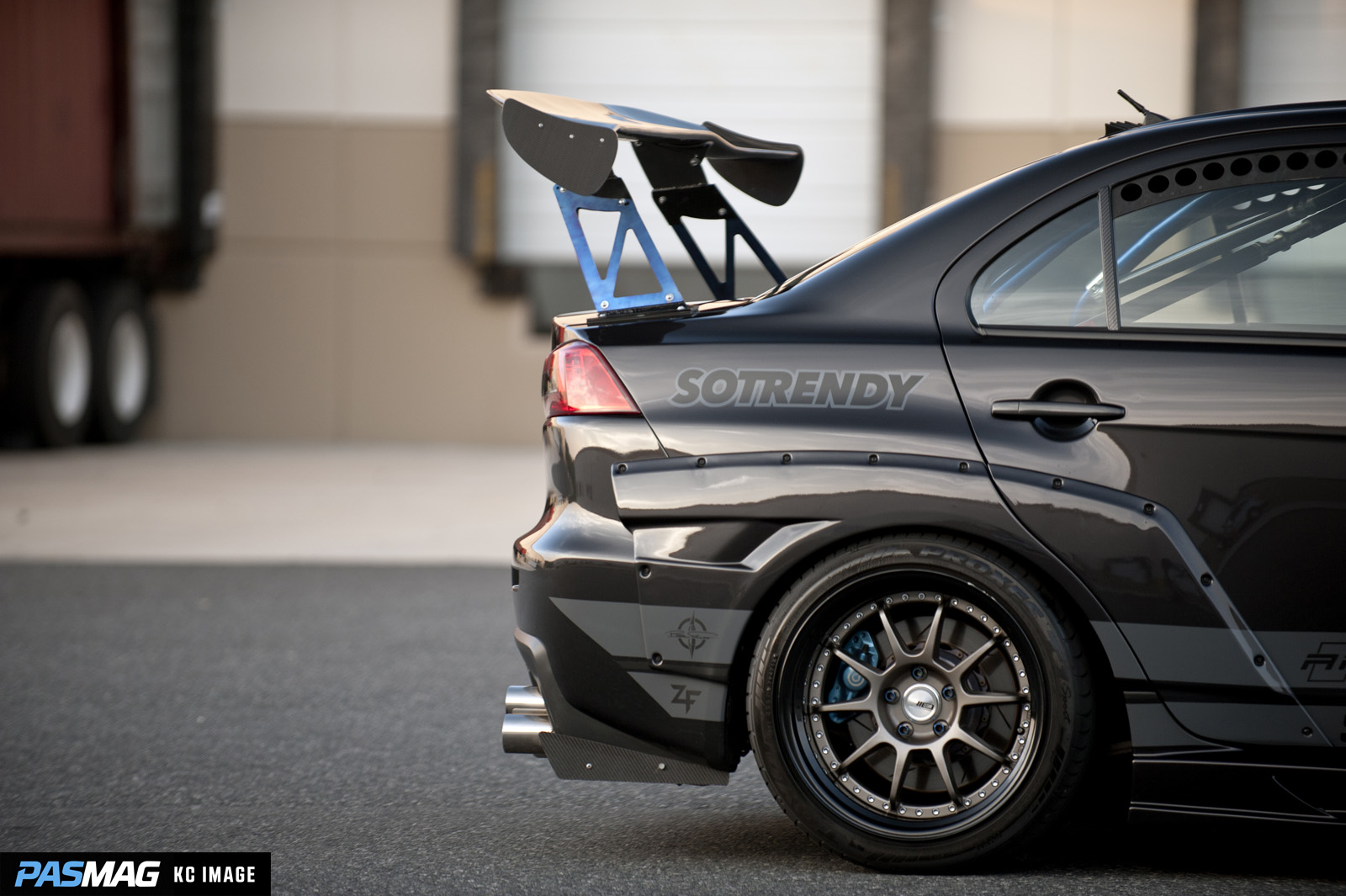 One look at the car is all you need to know that this ride is one of a kind, just like its owner. Mark built his Evo not only as a track weapon, but as an extension of his own personal style. Thinking back to the beginning of his build, Mark offers some solid advice for aspiring builders.
"Don't let social media tell you how to build your car. Build it for yourself and don't be shy to show your creative side. Make your car personal. Don't be afraid to push your car to its limits. Try going to the track sometime. Stay humble and be open-minded - everyone has different tastes."
Concluding our conversation, Mark extends a handful of thanks to the people who helped him get where he is: A loving shout out to Derrick, Paco, Byron, Sean at APAC, Chris Hoover and Bill at Moore Automotive, Brian at Zury Fabrications, Mark Enriquez, Thomas Million and Tim Varnasup at SOTRENDY, Terry at Fortune Auto, Jeremey Cornitcher, Kevin Choi, Khris Uybengkee, Justin Melton and his CCEVO family.
The story of Mark and his Evo is one that will resonate with enthusiasts far and wide — a true tale of the journey from form to function with humble beginnings and perseverance. We're sure that the next chapter in Mark's adventure will be just as exciting.