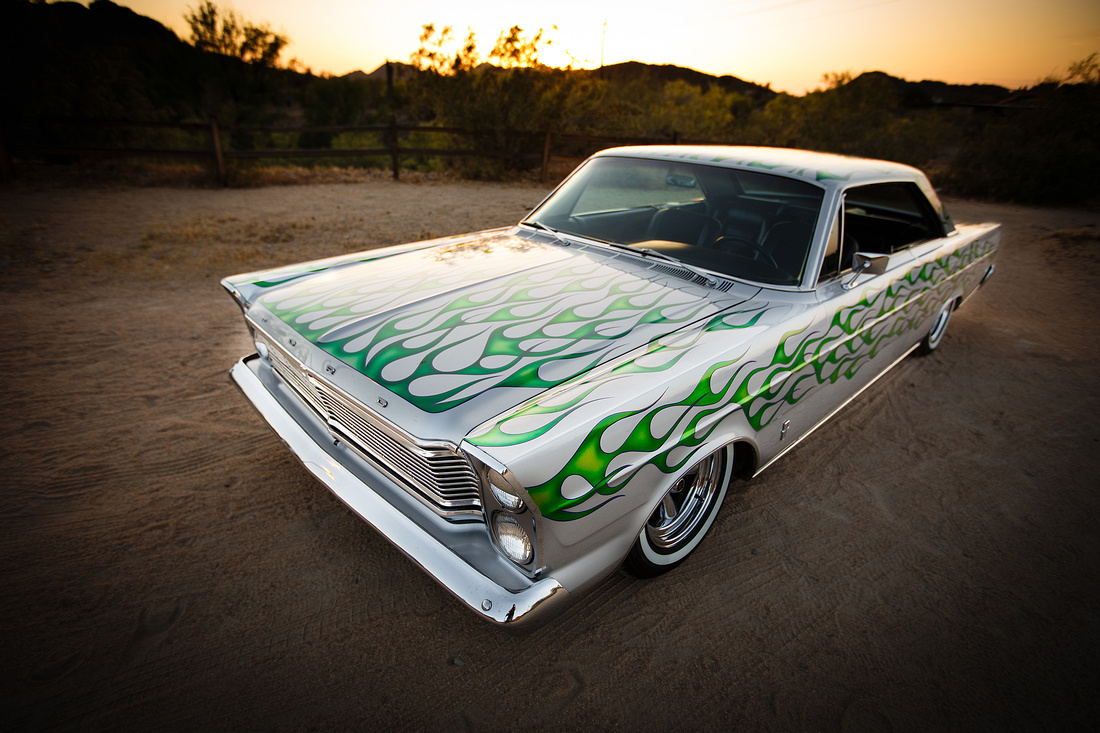 Name: Justin Muir
Company: Justin Muir Photography
Location: Phoenix, AZ
Personal Website | Facebook

Tell us about yourself.
I'm a Phoenix based photographer with nearly a decade of experience. I first picked up a camera to capture the beauty of cars. I knew that the likelihood of me ever owning and being able to enjoy all of the vehicles I'm interested in was far fetched. From that initial drive, my hobby eventually turned into a career.
Where were you born, and do you still live there now?
I'm from a small town in western Pennsylvania but currently reside in Phoenix, Arizona.
Did you go to school for photography or was it something you picked up yourself?
I do not have any type of traditional creative education. I did however attend college and hold a 2 year degree in Marketing and Business Administration.
What's your style?
My taste in cars ranges. I LOVE anything that represents the owners emotions. If a build screams quality and hardwork, I'm instantly attracted to it.
Photographically speaking, my style is bold bright colors that I mostly try to capture in camera. Editing is great, but I prefer to do the planning on the front end to get the photo ready for enhancement rather than "fixing". I shoot a mixture of natural light and off camera flash.
What kind of equipment do you use?
Camera Body: Canon 6D - Canon 7D
Lenses: Canon 50mm 1.4 - Canon 16-35mm f2.8L - Canon 24-70mm f2.8L - Canon 70-200mm f2.8L
Flash: 3 speedlight setup with triggers, stands, and appropriate diffusers
Software: Lightroom CC - Photoshop CC.
I bought the Canon 6D because of it's remarkable image quality and capability to handle the darkest of environments. For these same reasons, I shoot with fast glass that set the industry standard in sharpness and quality.
I use a speedlight setup to remain mobile. I feel like I can move quickly and get the shots I need with minimal flash setup time.
Do you have any favourite locations for shooting?
While I would love to shoot in a studio or near a beach, neither seem to be very available in Arizona. Studio work for automotive shoots is VERY expensive and I've never been able to justify the expense even with my highest paying customers.
I enjoy all kinds of background though. We have plenty of desert around us and Arizona provides some of the most beautiful sunsets I've ever seen. Living in Phoenix, I also have plenty of urban type settings available and love using them when they fit the style of the car/owner.
What has been your most memorable assignment or vehicle/model to work with?
My most memorable assignment would either be the last Formula Drift Vegas event or shooting Keith Charvonia's custom Kaiser Manhattan.
Formula Drift Vegas was an amazing event because of the action and driving skill displayed.. While it was the last FD event at that location, they utilized a new course setup. It was kind of a "touchdown or check down" type of event. The top drivers let it all hang out and some even pushed the limits too far. Mechanical failure and some of the best tandeming I've ever seen also made the event one of my favorites.
Keith's Kaiser is one of the most incredible garage builds I've ever seen. It's not just a car, it's a piece of art that Keith poured his heart and soul into it. On top of that, it was his first build and took over 8 years to get completed. It's a model of quality, attention to detail, and doing things numerous times to get them done properly.
What would you say to other enthusiast photographers out there who aspire to become a great writer/photographer/videographer?
Stay true to yourself. Work HARD and allow your hardwork to shine through the quality of your work. Every success comes with a hundred failures. Develop your own style and don't be afraid to venture into uncharted territory to try something new. Finally, if you tell someone you are going to do something, follow through! In the age of contracts, there's something to be said about someone that is clearly "handshake" trustworthy.
List your experience:
Featured Websites:
Speedhunters.com
Driftworks.com
Canibeat.com
Stancenation.com
Event Experience:
Formula Drift
Modified Tuner Shootout
XDC
NASAAZ
IFO AZ
Any finals words?
I love being able to cover automotive events and experience incredible cars here in the southwest.
Click here to become part of the PASMAG RECON SQUAD