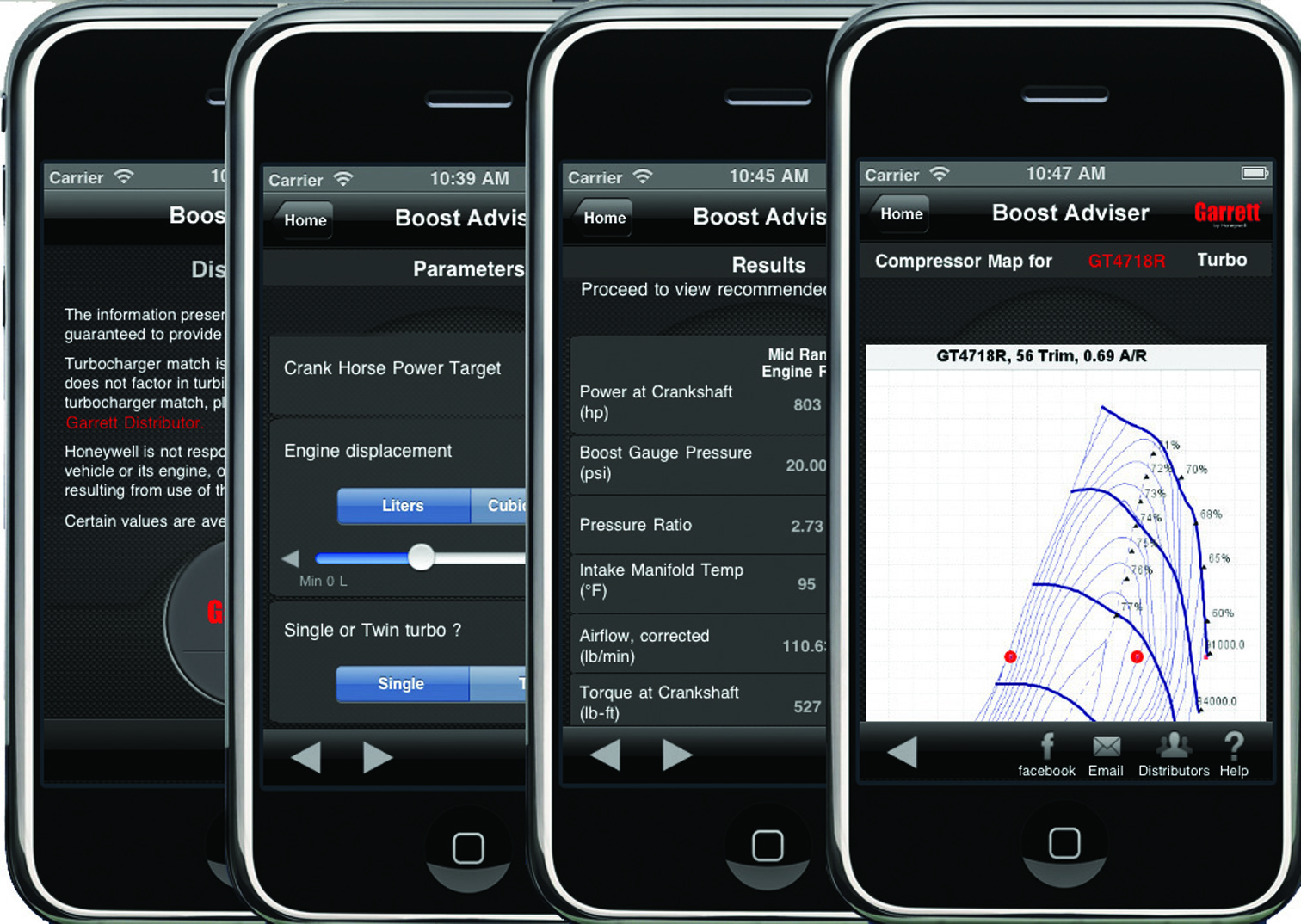 Garrett by Honeywell has just released its first App for the iPhone, iPad and iPod Touch.  The Garrett Boost Adviser is a free App that was on display at the 2010 SEMA Show, 2010 PRI Show and 2011 MPMC Show.  The App employs a sophisticated matching program to hone in on the appropriate Garrett Turbocharger for the user based on their individual engine specifications and horsepower goals.
The App is currently only available for Apple devices through the iTunes Store, but is currently being developed for other mobile devices as well as an online version for www.TurboByGarrett.com.
More information on the Garrett Boost Adviser is available at http://www.turbobygarrett.com/turbobygarrett/adviser/index.html as well as a short video featuring the app in use at http://video.dragzine.com/video_detail.php?mId=14503.