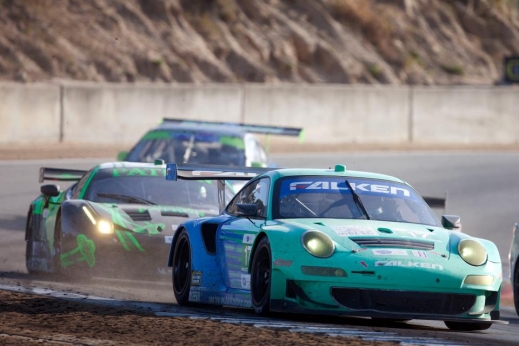 Falken Tire, a leader in high performance tires for cars and trucks, has set an aggressive plan for its extensive motorsports programs, which include continued participation in the American Le Mans Series, Formula Drift, King of the Hammers and Supercross.
"Racing in all its forms is the ultimate proving ground for research and development and the perfect environment to authenticate Falken's product," said Nick Fousekis, Falken's Director of Motorsports Marketing and Events. "For many of the series in which we participate, such as Formula Drift and King of the Hammers, we utilize off-the-shelf tires, which allow us to showcase their key attributes under extreme conditions as well as learn from those experiences."
In the highly contested GT Class ALMS competition, Falken engineers continue to ramp up further as Falken plans an "intense testing schedule in 2013," according to Derrick Walker, who will return for his third year as team manager of Falken's ALMS program. Both Bryan Sellers and Wolf Henzler, who have scored three victories in their two years together as co-drivers of the Team Falken Porsche 911 GT3 RSR, will continue their strong partnership in 2013. The ALMS will merge with its road racing counterpart, the Grand Am series, in 2014, to form a single North American sanctioning body and racing program, which will produce an even stronger competitive line-up than Team Falken presently faces in the GT class "We are very happy to see the Falken Tire program continuing with the same elements for 2013," added Jens Walther, President and CEO of Porsche Motorsports, North America. Wolf has been an integral part of the program for three years and with his professional, competitive and team spirit he is the perfect complement to Falken's very professional program. We are proud that Team Falken Tires has requested his services again in 2013 for their Porsche 911 GT3 RSR."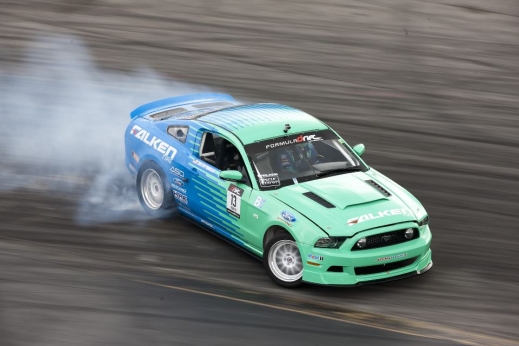 In Formula Drift, Team Falken, long the dominating force in the series – which celebrates its 10th anniversary in 2013 – will return with a three-car line-up featuring Justin Pawlak in his 2013 Mustang GT; Darren McNamara, driving a new V8-powered Nissan S14; and Daijiro "Dai" Yoshihara, who will again enter his 2011 Championship-winning Nissan S13, however, though a new collaborative effort with Subaru, Dai will campaign a new BRZ in 2014 with heavy development and testing takings place throughout the 2013 calendar year. "Falken will continue its successful Falken Tire Cup contingency program for privateer drivers," added Jonathan Bradford, Falken's Drift Supervisor. The team will again compete on Falken's Azenis RT-615K tire.
Falken Tire will expand its off-road program when the brand enters the 2013 King of the Hammers competition with Japan-based Team Tsuda Racing as well as supporting Race Prep Racing for a second year. Tsuda Racing features Driver Masa Tsuda and Co-driver Daiten Izumi, and Race Prep will have Driver Richard Carte and Co-driver Kristen Carter on board. Both teams will run on WildPeak All-Terrain tread.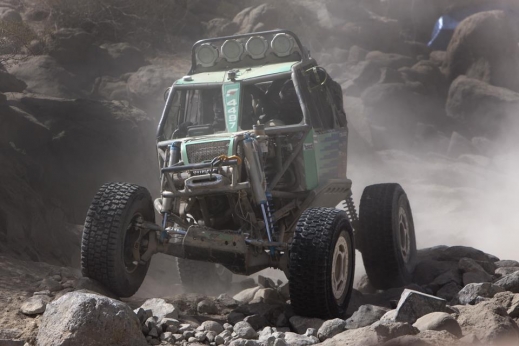 More than 30,000 fans converge at Means Dry Lake in Johnson Valley, CA to form "Hammer Town," a makeshift city made up of RVs and campers. Falken will also have a base of operations there, providing tire support to its teams and distributing Falken products and team "swag" to its neighbors during the week-long event.
Not to be content with four-wheeled vehicles, Falken Tire also recently announced the signing of its second multiyear contract as the Official Passenger Car and Truck of AMA Supercross as well as with the series' 2012 Champion, Ryan Villopoto. Ryan has won back-to-back titles, proving he is the dominant player in Supercross today. He will be at the Falken Tire booth at SEMA on Thursday, November 1. "We are excited, as always, with our potential, as we line up Falken's programs for 2013," Fousekis concluded. "Falken Tire is committed to motorsports by activating our involvement with each series through considerable investment in the race programs and their complementary marketing programs, such as sweepstakes and strategic partnership promotions."