Putting together a car audio system often means working with a budget and looking for gear that maximizes performance for that price point. If there always seems to be something that cuts into your car audio budget, or you're worried that you'll never be able to get the quality gear you yearn for, fear not! It is possible to get excellent, brand new gear at swap meet prices. The folks at Memphis Car Audio recognize that not everyone is rolling in dough, and to that end, they have developed the Street Reference (SRX) series of products. I've been known to be a little skeptical when it comes to the performance of low-cost products, but Andy Allen, Memphis' Director of Product and Marketing, sent us an example of said product and told us to put it through its paces. The product is a 12-inch dual voice coil subwoofer known as a 15-SRX12D4. He went on to explain that while this is a very cost-conscious product with a retail price of only $81.95, it does not skimp on performance. We'll see.

FEATURES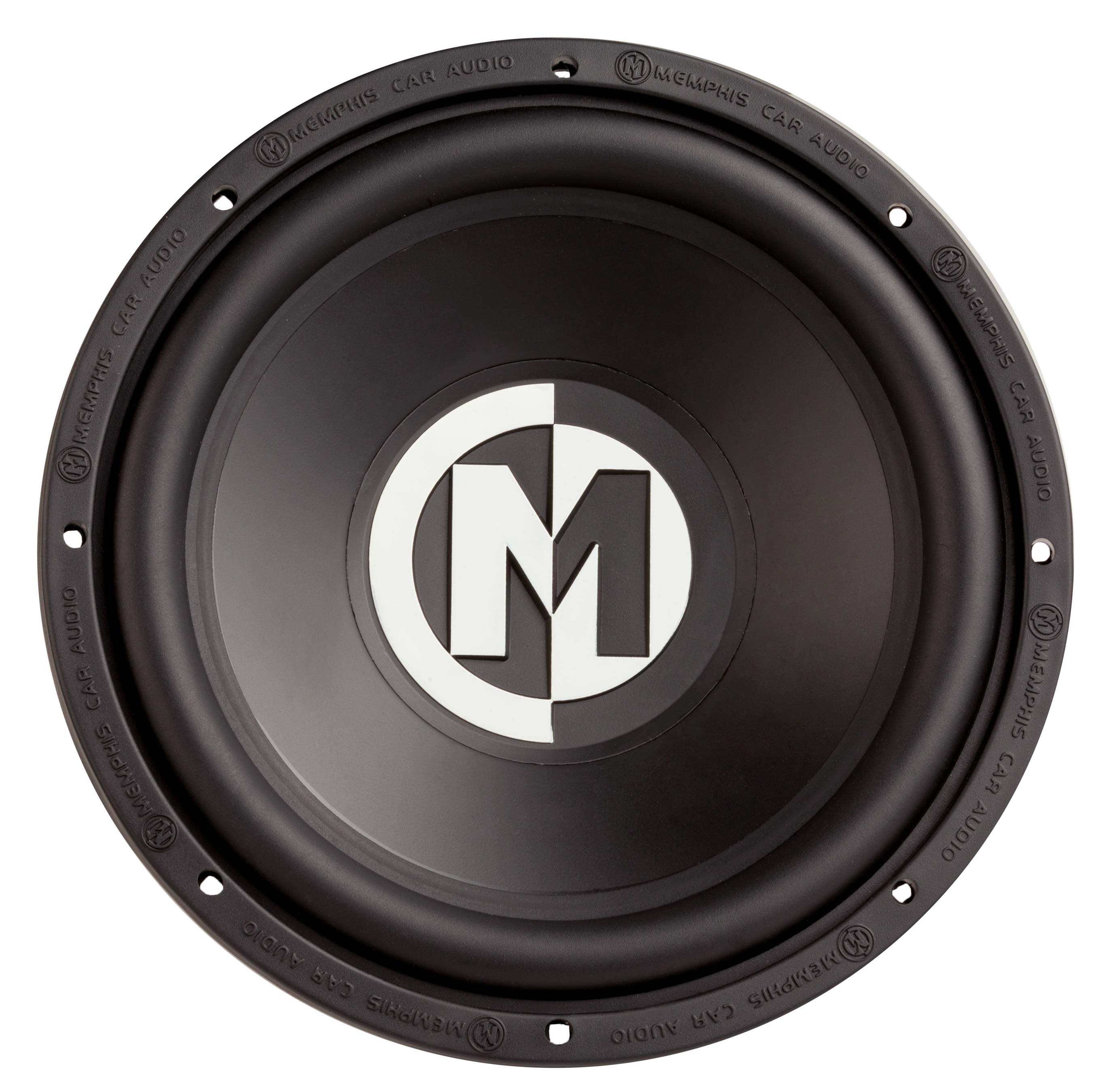 The most practical of Memphis Car Audio subwoofers, the SRX Series are built on heavy-gauge proprietary stamped steel baskets. The spokes of the basket are designed in the shape of the letter 'M', a Memphis Car Audio trademark. On the backside of the steel basket resides a generous 39-ounce ferrite motor with a stylized injection molded cover. This is a nice cosmetic touch and something that's often overlooked in this price range. The magnetic motor drives a two-inch copper voice coil, which is wound on a high-quality aluminum former to maximize heat dissipation and reliability. The electrical signal travels to the coil via a pair of gold-plated, spring-loaded terminals that accept 10-gauge cables. The coil is centered in the gap by a linear poly/cotton spider, and the whole assembly is connected to an injection molded polypropylene cone, capped off with a molded Memphis logo dustcap and contrasting white silkscreen treatment. Another feature seldom found on entry level woofers like this is the butyl rubber surround, chosen for greater longevity and ultimate reliability. On the outer diameter of the SRX woofer is a wrap-around molded rubber gasket, which adds a clean cosmetic to the installed woofer, in addition to ensuring an air tight seal to the baffle board. This is a very good looking entry level product.

LISTENING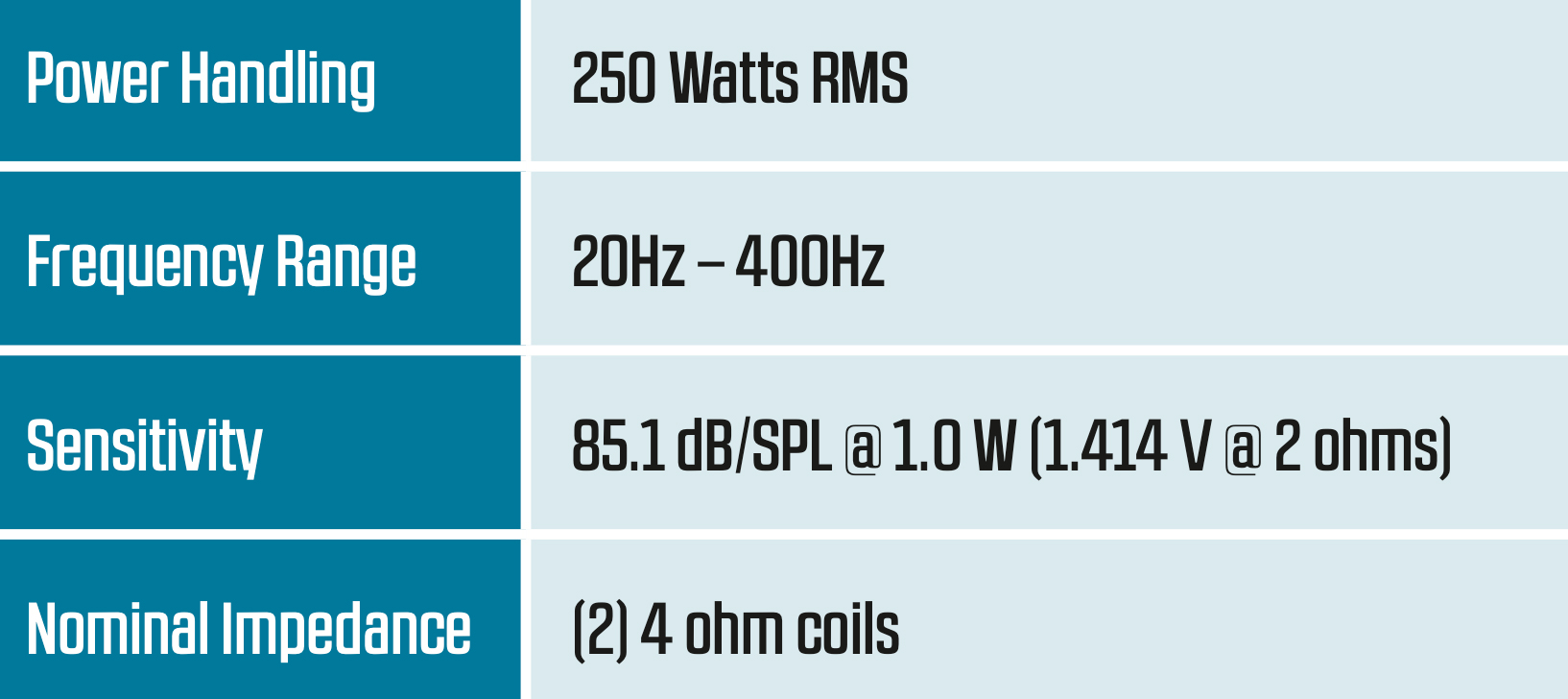 I mount the SRX12D4 in a 1.25-cubic foot enclosure that can easily be modified to be sealed or vented. This enclosure lets me listen to the woofer in either mode quickly and easily, and the internal air volume is typical of what most folks would use. I expect the woofer to have a pretty strong preference for a sealed enclosure, but I know some people will use nothing but a vented box, so I want to see what will happen. I connect the woofer to my reference amplifier and set the crossover at 100Hz, with a fourth-order slope. My listening begins with a couple of old favorites for woofer evaluation: Wayne Pedzwaters fantastic solo on Thom Rotella's Friends and Rickie Lee Jones's Danny's All Star Joint.
Wow! The bass from the SRX12D4 in the sealed box is tight with good definition and surprising output. I'm impressed with the realism of the kick drum and the excellent definition in plucked bass notes. A popular song that I like to use for woofer evaluation is the Eagles' Hotel California. The kick drum in this track is recorded with an AKG D88 mic that's usually meant for vocals and a natural sounding reverb effect, giving it a good sense of space and natural resonance. The effect makes the song sound more real and helps to provide the sensation of being in the room with the band. I know I tend to go off about good recordings and drum work, but I'm a drummer and a geek with just enough recording studio experience to be dangerous. On this track, the SRX woofer sounds amazing with solid, authoritative bass, while retaining the "presence" of the recording without being overly boomy or resonant.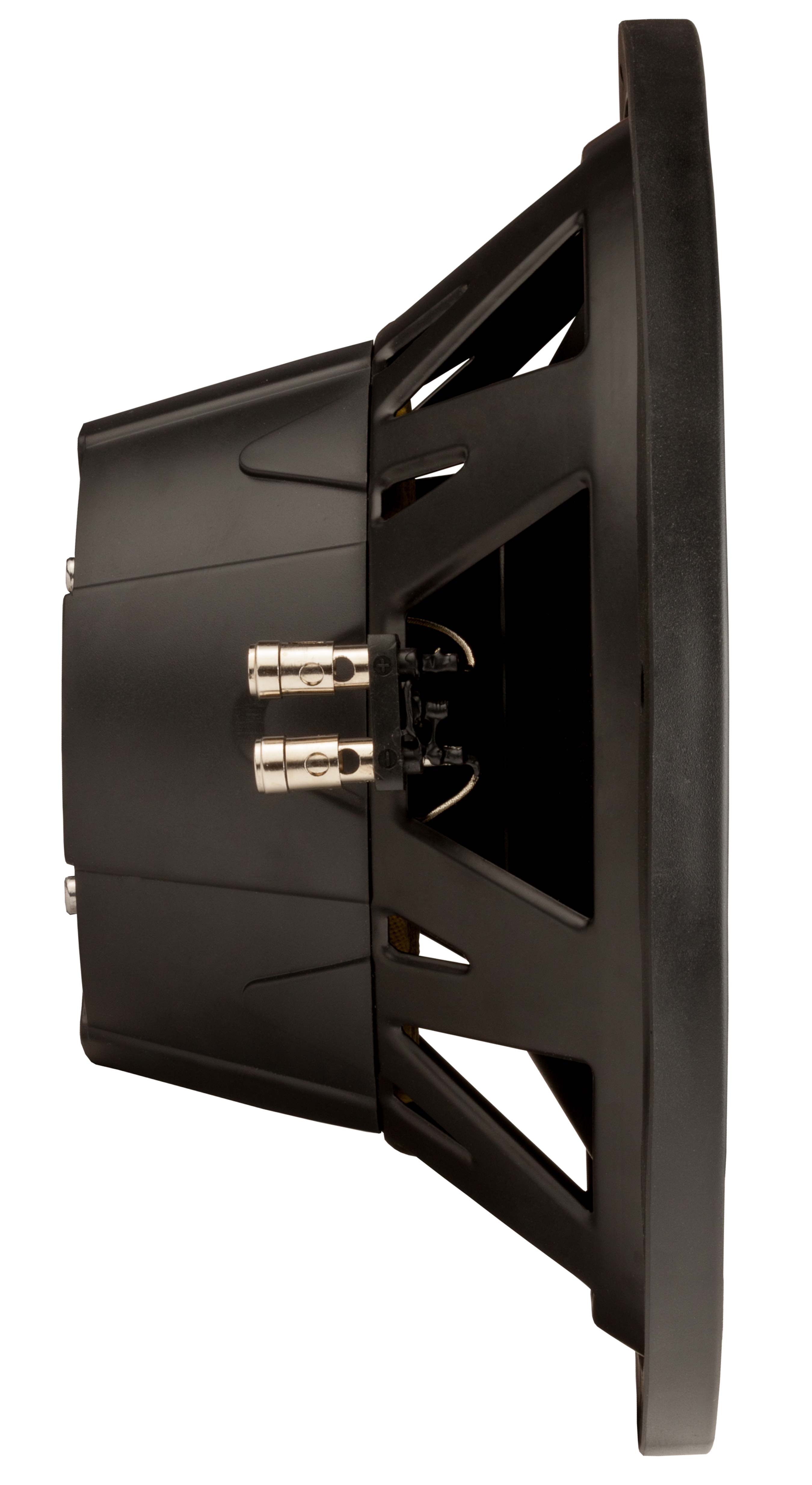 Nice work boys. I change the music to some hip hop and rap, and the SRX woofer handles it all in stride; even when I play a few tracks on my old Yello CD, including the most famous track Oh Yeah. This song is best known from the hit movie Ferris Bueller's Day Off, and I dare anyone to not turn it up! A switch to a vented enclosure results in a significant increase in output, with a somewhat narrower bandwidth and a small reduction in definition. In the vented box, the sound loses some of the natural timbre I enjoy in the sealed version, but man, does it play loud!
This is a good thing. It also shows that the SRX woofer can be a pleasing woofer for a wide variety of musical tastes. Sound quality purists will prefer the sealed system, and those who like it loud will undoubtedly follow the vented path to a version of their own sonic nirvana.
There's no doubt, the woofer really does work best in a sealed enclosure, but in either type, the Memphis SRX performs like a woofer worth substantially more than 80 bucks.

ON THE BENCH
As usual, I let the woofer cool off and normalize overnight. The next morning, after my proper caffeine intake, I connect the woofer to my Klippel analyzer to measure its parameters. After that, I mount it back in the enclosure and perform some near-field frequency response curves as well as a couple of system impedance curves. Interested propeller heads can check out the graphs to see what happens to woofer impedance when you go from free air, to a sealed, then vented enclosure. Or maybe I'm the only one who finds this stuff fascinating.
CONCLUSION
At the end of the day, there is no denying Andy's claim; this is unquestionably a lot of woofer for the money. I find the Memphis Car Audio SRX12D4 to be a surprising performer, and a woofer that, when in the right enclosure, just might prove to be all you really need. Sure, there are woofers that handle more power or have more exotic construction, but with this one you'll save enough cash to fill your car with fuel and spend some quality time rolling down the highway listening to your tunes. On that note, I suggest you roll over to your local Memphis Car Audio dealer and check these subs out for yourself. You won't be sorry.