Stinger Electronics, an industry leader in aftermarket vehicle technology, introduces enLIGHT10 RGB lighting solutions. The enLIGHT10 series offers a wide variety of LED lighting products for your car, boat, jeep, or UTV. From rock light kits to LED RGB strip lights and more, the enLIGHT10 series provides you with the ultimate control over your vehicle's lighting system.
The new product line was built to integrate with the Stinger HEIGH10, a 10-inch infotainment system (UN1810). With this integration, users can conveniently access enLIGHT10 lighting controls directly on their UN1810 infotainment screen, without ever having to use an app like most lighting applications. For added convenience, enLIGHT10 features easy-to-install solutions that are controlled using a proprietary app, Stinger enLIGHT10, now available in the Apple App Store or Google Play Store. Choose from thousands of colors and pattern combinations using your smartphone or tablet.
SPXDK Rock Light Kits are available in 4 or 8-pod configurations; each pod features 24 bright, powerful LEDs built for rugged conditions like off-roading or marine use. Create unique lighting patterns to express yourself and ensure safe visibility when driving in dimly lit areas. Additionally, the ingenious daisy chain installation requires only one controller – making it easy to manage both enLIGHT10 rock lights and strip lights simultaneously.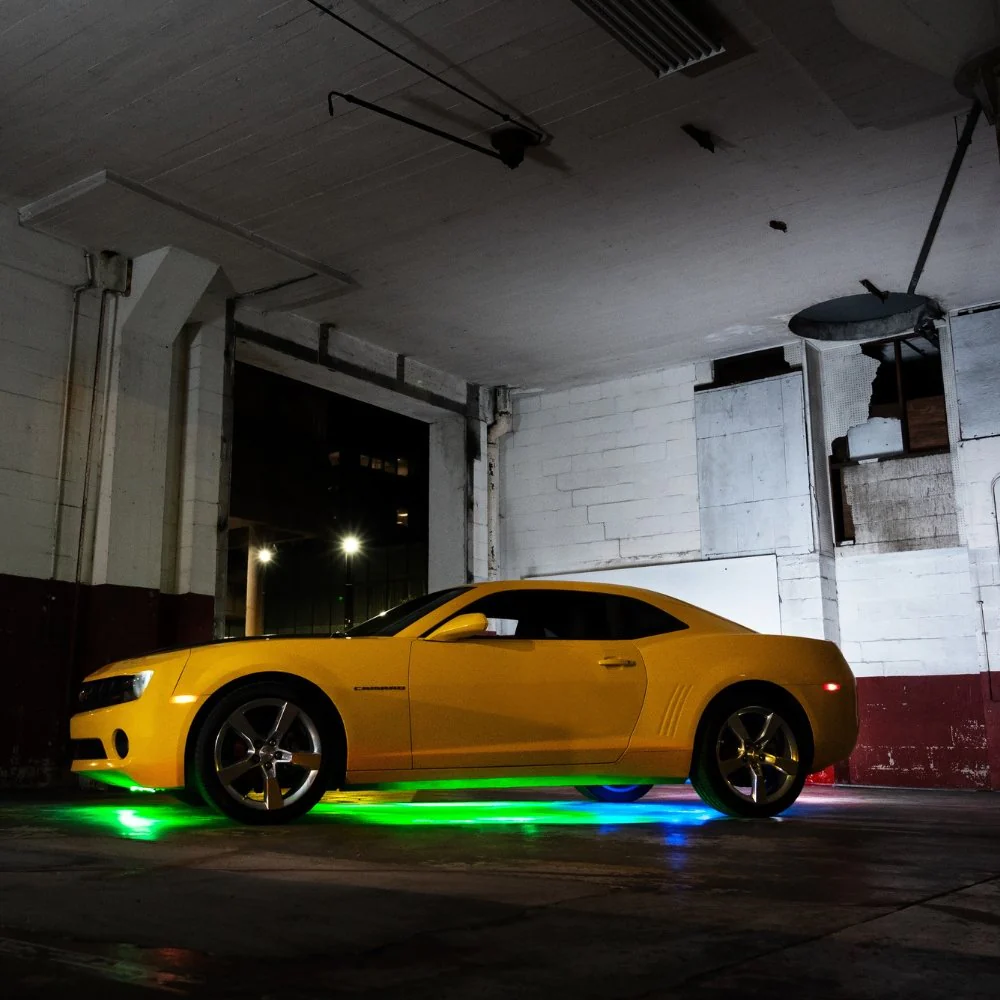 SPXDUBKIT RGB Strip Light Kits offer unparalleled customizations for all vehicles. These LED lights are Bluetooth-enabled, meaning that you can easily manage your lighting from the app and mix any color combination or pattern of your choice. These lights are designed with the perfect fit in mind so they can be mounted virtually anywhere.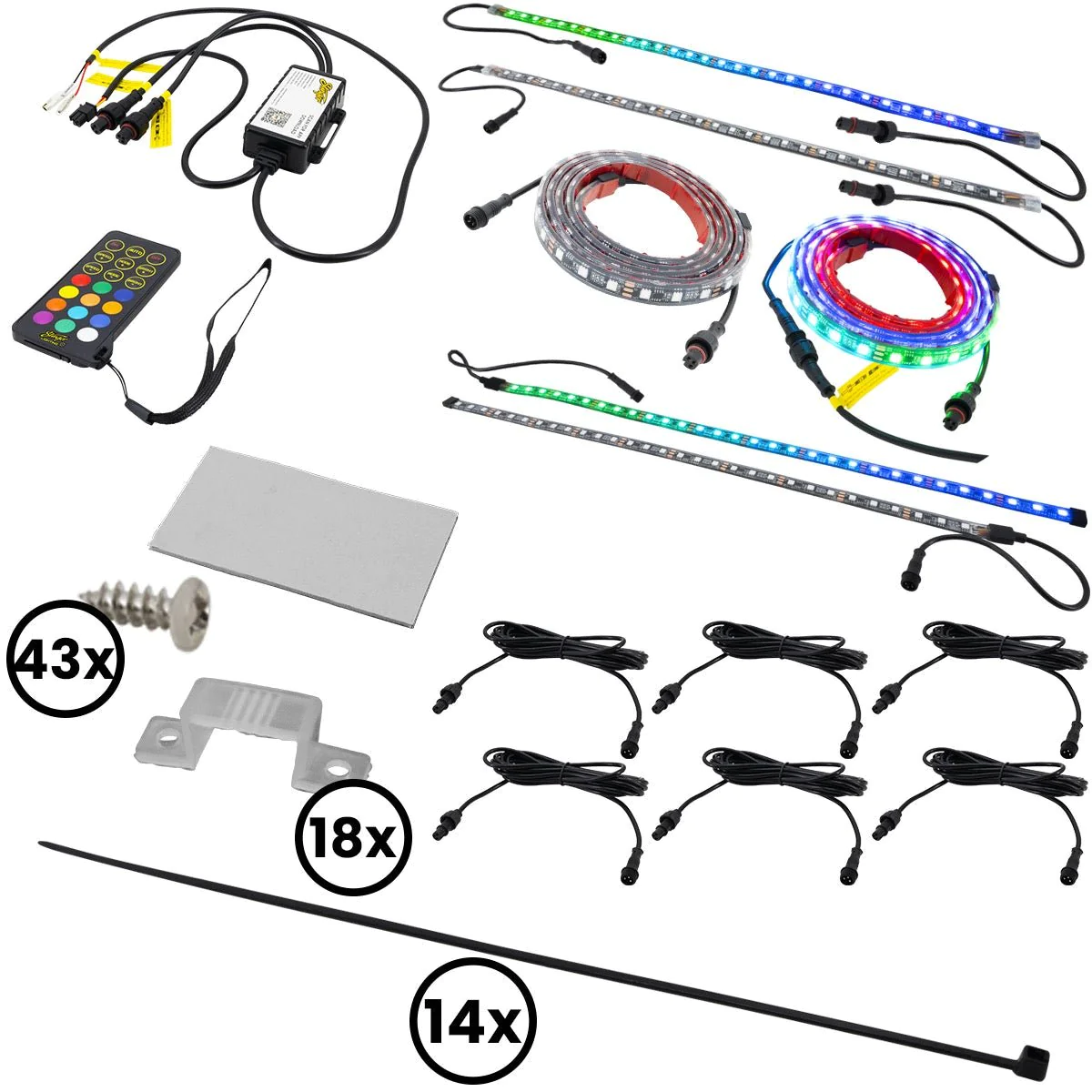 For more information, visit https://stingerelectronics.com/