Back in the day, sound quality reigned supreme in the car audio competition lanes. Shows were comprised of hundreds of drool-worthy cars, each polished to perfection. We're not talking about just the paint. Every seam was laser straight. Color themes were matched with care in cloth, fiberglass and wood. The audio quality inside these rolling pieces of art was unmatched.
The upper echelon of sound quality competitors strive to make that sound nearly indistinguishable from the artist's live performance. To feel like you are "fifth row center" is as close as anybody ever gets to perfection - the goal of any 12-volt sound quality competitor. There are still some that believe the "perfect sound" is out there somewhere, just waiting to be discovered. It's merely a question of getting the right gear, in the right position, with the right tuning. It should be so easy.
Robert Corwin has never achieved the perfect sound, but to his credit, he is among those willing to pursue it. "Car audio has always been my passion. I was in the zero to 150 class in my first IASCA finals in Oklahoma City in the mid-90s. I definitely walked out of that show knowing what I had to do to win."
Fast forward to 2013, Robert got back into car stereo competition with his Lexus GS300, entering regional MECA shows and qualifying for the World Finals. "While at the Finals, a friend introduced me to Rob Bess, Owner of Audio Specialists in Clarksville TN. I asked him if he would mind listening to my car. After a few minutes, he got out and said "You're f****d. Turn down your bass and come see me afterwards." That year, Corwin finished 13th out of 13 in Sound Quality.
Instead of slumping away with a bruised ego, Corwin took it as a challenge to improve. "By nature, I am a competitor. Rob invited me to bring the car to his shop, where we did a complete teardown." Over the next year and a half, the Lexus experienced a dramatic transformation. For power supply, Kinetic batteries were added and an Ohio Generator alternator was put in.
For audio, a Sony high resolution receiver was hidden in the glove compartment and Brax amplifiers were chosen for power. ScanSpeak was chosen for most of the front stage, using their nine-inch midbass drivers, custom kick panels were Constructed. Scan tweeters were integrated into the sail panels. For bass, Scan's Revelator nine-inch subwoofer was integrated into the trunk. A set of Hybrid Audio four-inch drivers were chosen for midrange, which were integrated into the dash.
With the installation complete, tuning the car becomes the priority. An ever-evolving process, Corwin and Bess don't just use their own ears - they use several. Different people hear different acoustic nuances. Allowing several people with the right acoustic experience and training lets the Audio Specialists team create a winning sound.
"I'm blessed to have a great team," Corwin professed. "I tried it on my own and ended up 13th out of 13. Finding the right people and getting in with the right crew is big. I have met some incredible people and made a lot of friends at these shows. Competing is about winning, but the friendships that I've made have been a big part of why I love the car audio community."
Since that fateful reality check, Corwin has won more than a dozen World Finals awards in multiple categories, both in IASCA and MECA.
"The reason I like Rob is because he is a straight shooter," says Corwin. "He has become more of a brother to me now to be honest." Their relationship has grown beyond that of installer and customer. Corwin has teamed with Bess as Co-Owner of Audio Specialists.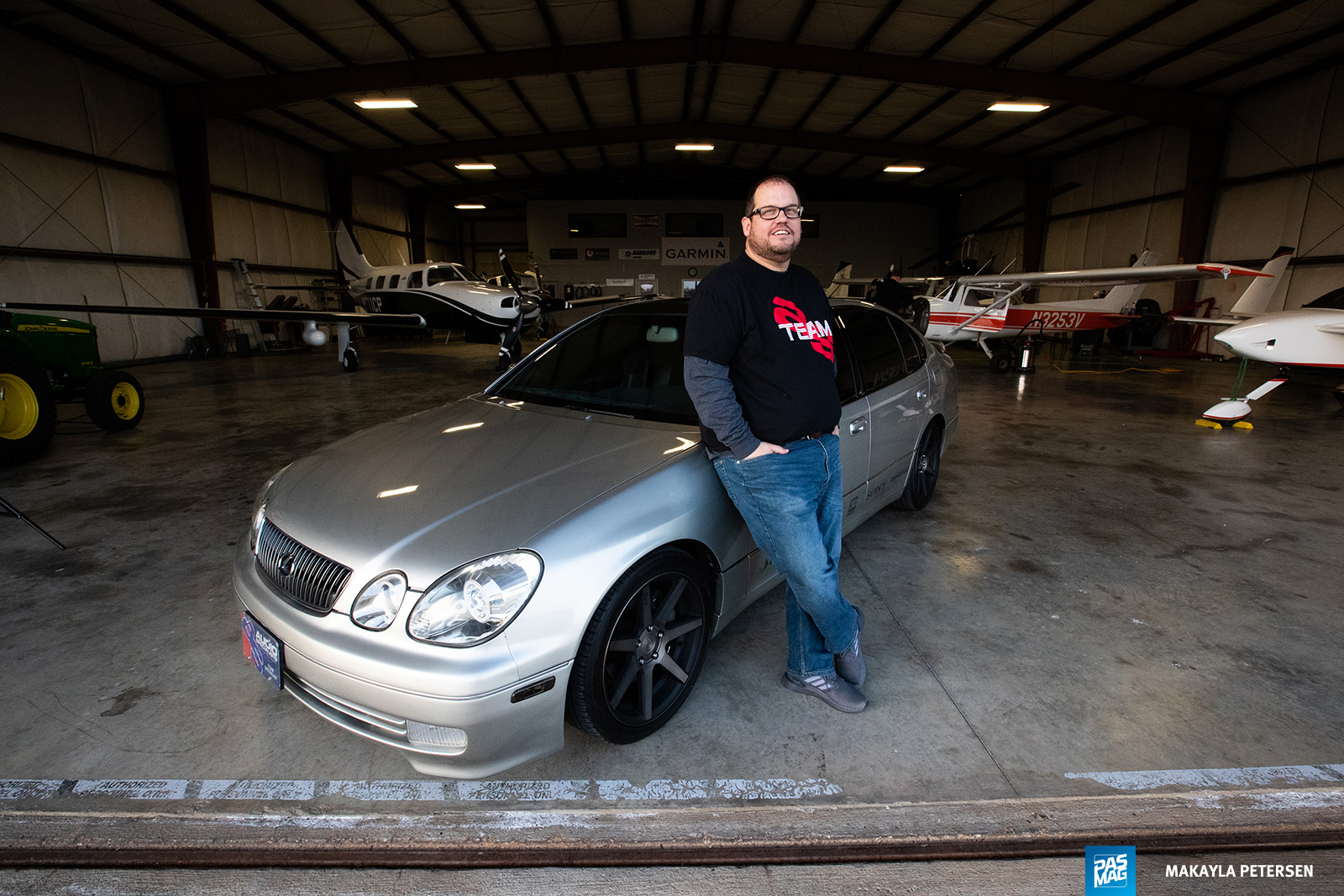 Robert Corwin's 2003 Lexus GS 300 is featured in PASMAG #161. CLICK HERE to order.
Photography by Makayla Petersen
---
ESSENTIALS
Owner: Robert Corwin
Location: Powell, Ohio
Vehicle: 2003 Lexus GS 300
Team: Audio Specialists
SOCIAL
Facebook: robert.corwin.31
Hydro-dipped Engine compartment
Kinetik Power Batteries
Ohio Generator High output alternator
EXHAUST
WHEELS / TIRES
Niche Road Wheels
Michelin Tires
CHASSIS / SUSPENSION
EXTERIOR
Blue LED Underbody Kit
Halo LED Headlights
AUDIO / MULTIMEDIA
iPad integration with a Sony Hi Res Player
Brax MX2 2-channel Amplifier
Brax MX4 4-channel Amplifiers
Morel 4-inch woofers
Hybrid Audio Technologies MW4 speakers on dash
Scan Speak Tweeter D2904 in sail panels
Scan Speak Revelator 7-inch Mid Bass 18w in kick panels
Scan Speak Revelator 23W 9-inch subwoofers in truck
Audio Quest solid copper speaker wires
Stinger RCAs
Stinger sound deadener material
SPONSORS
Team Audio Specialist (Rob Bess)
---
PHOTO GALLERY