Image Dynamics SQ-series full range digital amplifiers feature the latest International Rectifier (IR) circuitry delivering more power without rollback, providing more power on demand in a compact design without sacrificing the precise sound quality and reliability demands of the most discerning audiophile.
CHANNELS: Mono
TOPOLOGY: Class-D
POWER (CEA-2006): 1,200 W x 1 @ 1 ohm
CROSSOVERS: LPF, Subsonic
EQUALIZATION: N/S
FREQUENCY RESPONSE: 10 Hz – 300 Hz
S/N RATIO (CEA-2006): > 95 dB
DIMENSIONS (IN.): 13.3 x 7.25 x 2
$499.99 | www.ImageDynamicsUSA.net
Related Articles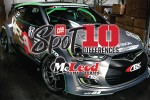 Spot The Differences: ARK Performance's Hyundai Veloster
In this edition of Spot The Differences presented by McLeod Tuner Series, can you spot the 10 differences in the photos of ARK Performance's...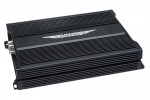 Image Dynamics SQ800.4 Amplifier
When nothing but the best will do for the advanced listener and audiophile, many turn to the likes of Class AB amplification. In the ever increasing...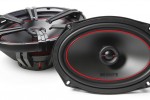 Stanced Down: Thuysi Nguyen's 2008 Infiniti G37S
Stance is all the rage these days. Thuysi (pronounced 2C) Nguyen owned a V35 that was among the first to push the limits; the fenders lend themselves...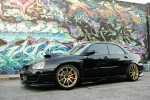 Rockstar Status: Car Nutz Customz's 2008 Mercedes CL600
Photography by Josh Mackey. It is no mystery that as Editors, we often live the high life. Vipers, Vettes, Porsches, Lambos, Ferraris and more...