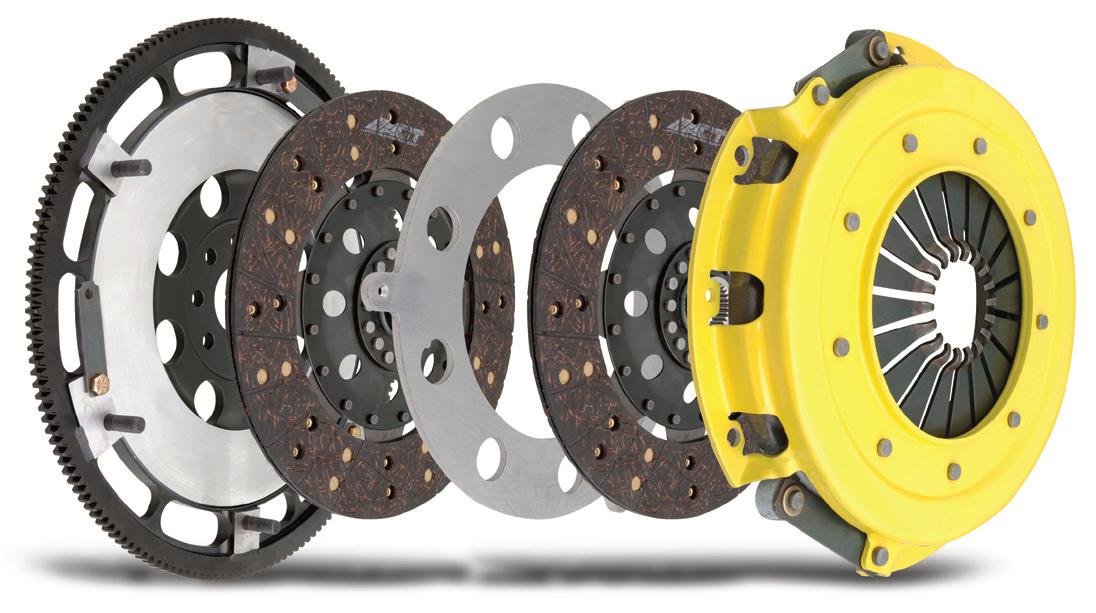 Advanced Clutch Technology (ACT) is pleased to introduce its new twin-disc kits for the 2011 Ford Mustang GT equipped with 5.0L V8 engine.

The ACT twin-disc kits offers Mustang enthusiasts a wide range of street-friendly to race-ready kits with torque capacities from 850-1450 lbs/ft of torque. All kits offer two discs which amounts to twice the surface area as compared to a conventional clutch design and results in better wear characteristics, a high heat capacity and long life, and include our proprietary precision ground floater lift system, which allows for adjustment to compensate for wear. Each kit offers a choice of three different clamp load designs for unparalleled performance and moderate pedal effort. Users also have the option of choosing disc combinations that feature high torque capacities along with smooth consistent engagement.

All ACT 2011 Mustang twin-disc kits include a CNC-machined and dynamically balanced flywheel to ensure smooth, trouble free installation and operation.