In compression and rebound damping adjustable KW coilover kit available.
As part of the extension of the KW classic delivery program, KW automotive has developed the new KW classic coilover kit Variant 3 for the Mercedes-Benz 190 (W201). Compared to other suspension solutions, like for motorsport use, the new KW suspension has not to be converted to MacPherson struts at the front axle.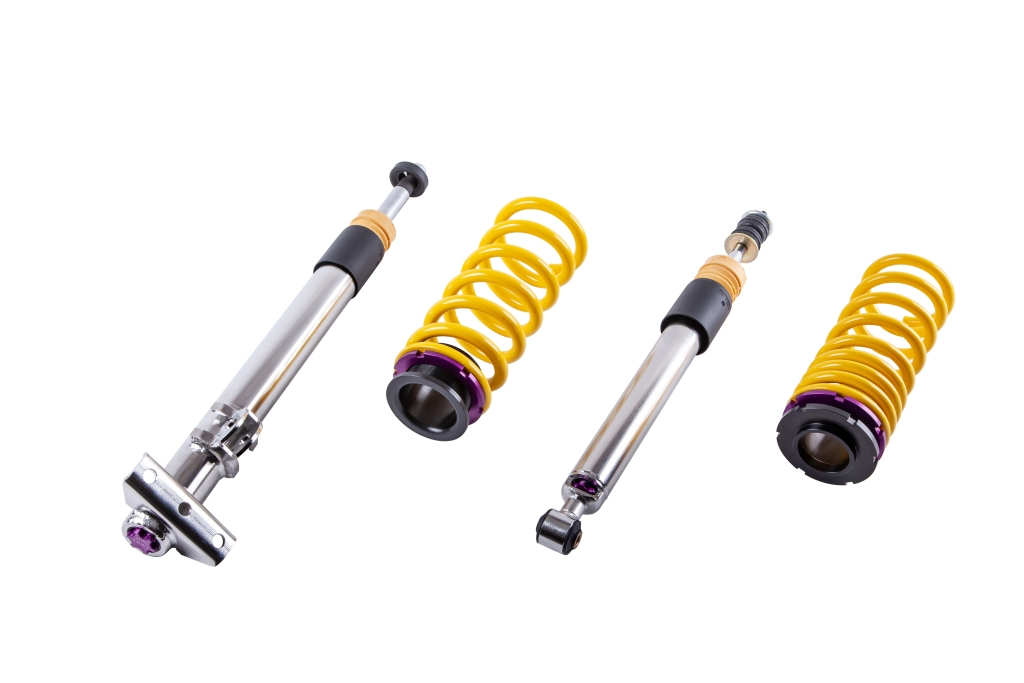 Many fans of young classics not only decide to get a KW classic suspension because of the possibility of a continuous lowering, but they also want an improvement of ride quality and driving dynamics. A Mercedes Benz 190 (W201) upgraded with a Variant 3 kit, benefits from the modern KW damper technology.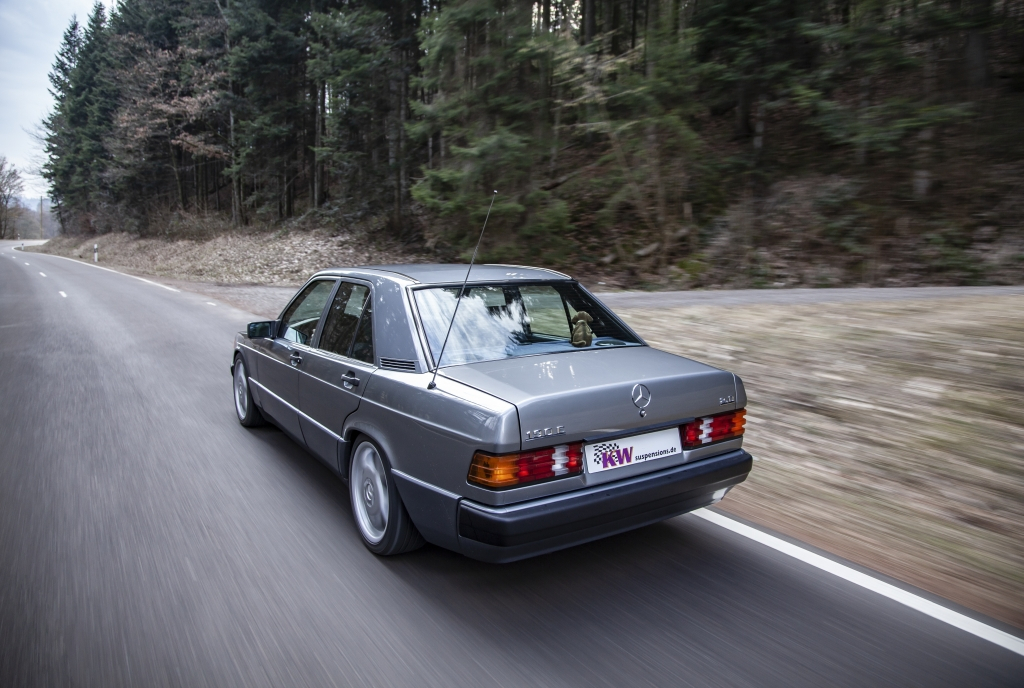 So the sedan hardly rocks over the longitudinal axle even with a comfortable driving behavior and it hardly nods over the lateral axle during acceleration and braking. This positive driving characteristic is possible by the two-stage construction of the compression and rebound valves in the KW dampers. A Mercedes Benz 190 equipped with a Variant 3 is driving much more dynamically than with a suspension that was considered state of the art more than 35 years ago.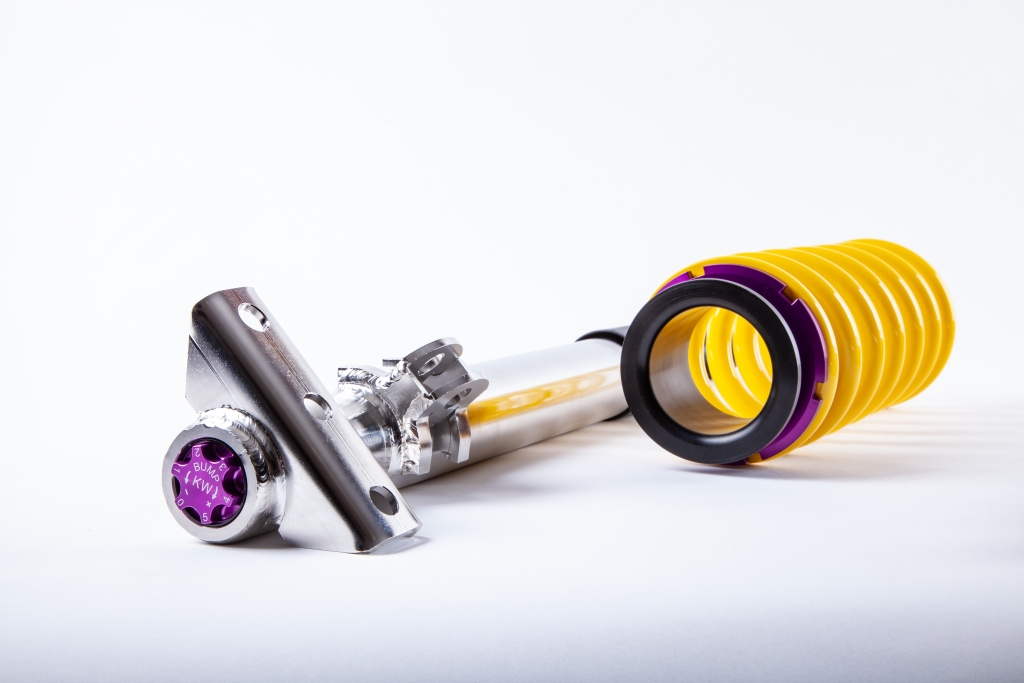 For this reason, also at the front axle, the struts and the helical springs of the KW Classic suspension kit are a separated, or divorced setup. So, on the W201, the continuous lowering on the drive axle as well as on the front axle is directly adjusted via the height-adjustable spring perch. The lowering can be adjusted on the front axle from 40 to 65 millimeters and between 35 and 60 millimeters on the drive axle.
The Mercedes Benz 190 - drivers get the suspension technology of the Mercedes Benz AMG Black Series models, so to speak, with our KW classic suspensions. On poor roads or when driving over speed bumps, the pre-configured high-speed valves ensure that the damper valves open all channels within a split-second and this way the harshness of the uneven road is diminished.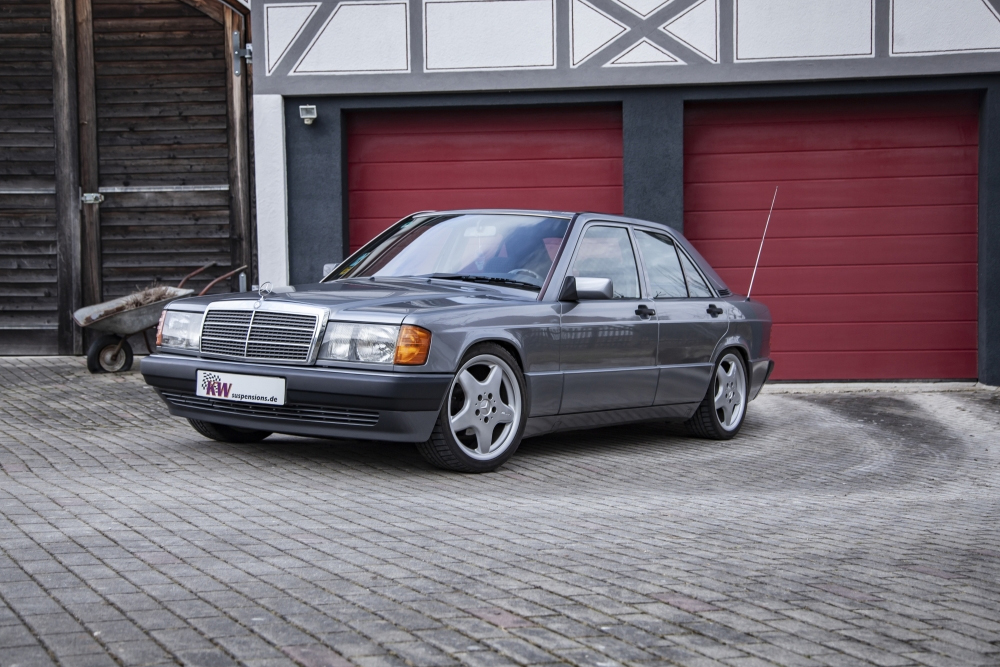 While the valves cannot be further adjusted in their high-speed characteristics, all drivers have the option to further adjust the dampers individually in the low-speed range. So, the rebound stage that is relevant for the handling can be configured with 16 clicks either stiffer or more comfortable. For the compression stage, to support the body structure, a personal suspension setup can be selected with twelve exact clicks. The KW dampers made of stainless steel.
For more information, visit www.kwsuspensions.com.