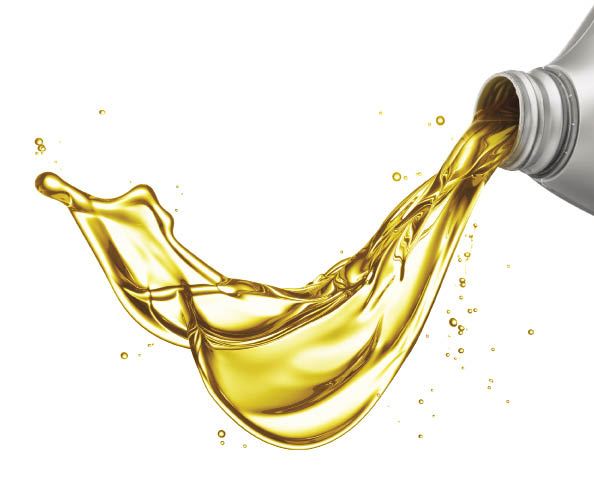 Oil. It's basically the lifeline of your car. You might be able to get by without it, but not for very long unless you believe those infomercials from the mid 90s. What we're doing today isn't to try and act like chemists, but start from the basics and work some new oil technology into the mix. The thing with oil is that people take it for granted. Unlike gas that most people have to fill up on every week, you don't have to deal with oil for a few thousand miles so it just slips your mind. The thing about oil is that it lubricates, and we all know how important lube is when it comes to any moving objects. Not being sexual here. Imagine the hundreds of moving parts inside your engine working frantically to pump out the power that you're craving for. If they weren't properly lubed, everything would fuse together and turn into a giant chunk of scrap metal.  So what happens? You take it to the local quick lube shop, drop between $20-30 and call it a day. But what are you really getting for your money? Maybe you'll get lucky and find a place that isn't trying to get cars in and out as soon as possible or try to upsell you on some unneeded pricey repairs. Your best options are to go in armed with knowledge or to do it yourself, also armed with knowledge. If you have the basic tools and the right amount of space, you can crank your own oil change out in under 20 minutes. That's faster than you can get a pizza delivered and you don't have to tip or pay any lame service charge.  Just remember to dispose of your oil properly at a local auto parts shop and not in your sink or down the toilet. It might be easier now, but you'll regret it after the earth explodes.
The Basics
What type of oil you choose depends on your motor and how you plan to drive it. So some guy with a stock Toyota Corolla commuter car isn't going to want the same oil as his homie that's tracking a fixed up Mitsubishi Evo. The main things you want to know are what the numbers like 5w-30 mean. This is actually the most confusing part about oils because you'll hear different information depending on who you talk to. Most oils that you see now will be multi-viscosity which means it'll show two numbers. The first one means that it is thinner and flows easier at colder temperatures. That's basically when you start your engine or after it's been sitting long enough to cool down. The second number is for the oil's viscosity and ability to protect your engine at high temperatures. This is when it matters the most because hot metal parts running at high speeds need as much lubrication as possible.
There are a few different types of oils: conventional, synthetic blend, and full synthetic. Full synthetic oils are pretty much what we are dealing with in this story. I'd be lying if I said that I knew all of the technical specs behind synthetic oils because I did awful in my high school chemistry class. Fortunately, the masterminds at the oil manufacturers are way smarter than me.  As most of us know, synthetic is something that is created rather than natural. Think of a synthetic fiber like polyester compared to a natural one such as cotton. Synthetics don't come from crude oil, but rather created from petroleum and a host of other various chemicals. Though a little more costly, full synthetics are less likely to break down in high temperatures and can provide you a little more slacking time between oil changes.
The Car
I have a basically stock 2004 Subaru WRX sitting in my garage with over 160,000 miles on the odometer so making sure that the engine is maintained properly is crucial. Routine oil changes with the right products will help prolong the life of the motor while keeping the seals and gaskets from going bad. Daily driven cars with high-mileage motors need the most attention when it comes to maintenance. With the assistance of William Law of DC Sports, we managed to do a series of home driveway oil changes. Though not the most ideal of oil change scenarios, we had time constraints and deadlines to deal with. Oil actually needs to stay in your engine for a while in order to properly clean it and also this could get pricey if you did it the way we did. Especially with these high-end oil brands that we used. I've also heard that synthetics aren't ideal for high-mileage motors, but still believe in these products and their ability to do what they need to in terms of protection.  Based on our home testing, we noticed a few things right away: better gas mileage, less noise, smoother idling, and more consistent engine temperatures. Yeah, for the most part you'll probably benefit from any oil change in the short term. But the products that we used are top notch and specifically engineered for what your engine needs. Not just some random oil to get you by until your next trip to the lube shop.