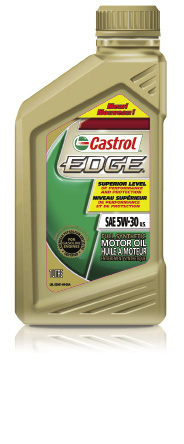 Castrol
EDGE Ultra-Premium Synthetic
Castrol EDGE advanced synthetic raises the bar for enthusiasts. It's the Best Castrol. Ever. Specially selected additives in Castrol EDGE drastically reduce wear on friction surfaces. Castrol claims that no leading synthetic motor oil offers better engine protection than Castrol EDGE. Castrol EDGE is available in three popular grades: 5W-20, 5W-30 and 10W-30 in 1L bottles as well as 4.4L jugs. EDGE provides unsurpassed engine wear protection and meets the world's toughest industry-performance standards. Because Castrol EDGE provides this combination of benefits, it's called an "advanced synthetic". It's more than oil – it's liquid engineering.
For more visit www.changeyouroilchangeyourlife.com
---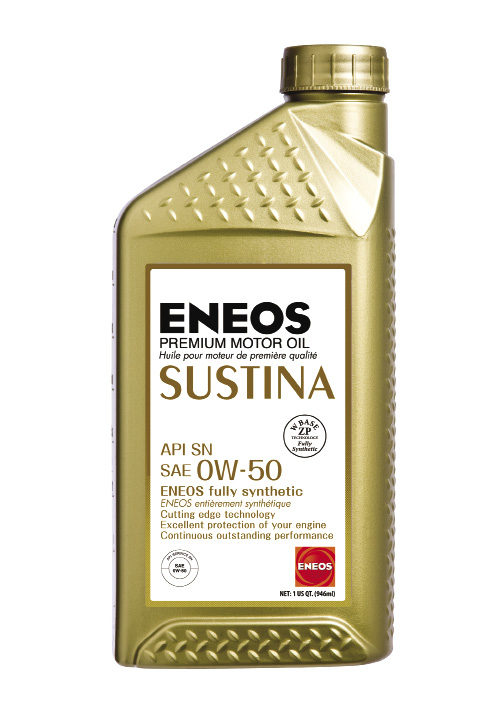 ENEOS
SUSTINA Synthetic
SUSTINA is fully synthetic premium motor oil created by Nippon Oil. Utilizing Nippon Oil's proprietary WBASE base oil and ZP additive technology, SUSTINA 0W-50 Motor Oil offers protection from extreme cold to extreme heat, and everything in between. Applying the advanced oil technology developed for auto racing by Nippon Oil Corporation, this motor oil offers an ultra wide 0W-50 viscosity range, providing outstanding performance over the widest operating temperature range. SUSTINA 0W-50 Motor Oil is especially suited for sports cars with high-RPM engines. SUSTINA is made using ZP technology, a revolutionary new anti-wear additive chemistry that does not contain sulfur. The lack of sulfur and acidic byproducts prevents oil degradation and achieves superior protection while keeping your engine clean.
For more visit www.eneos.us
---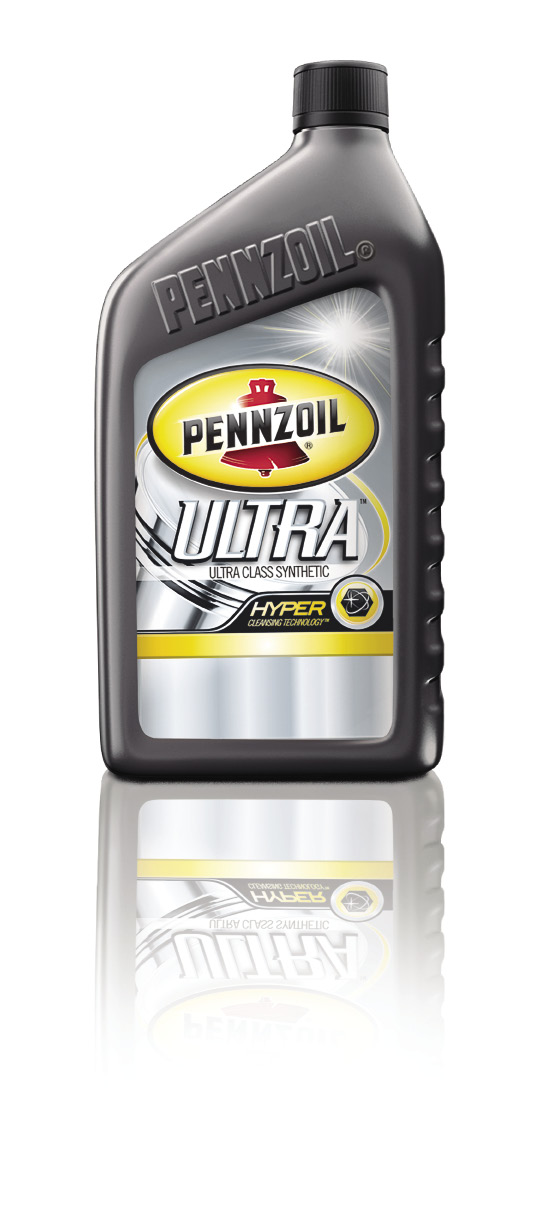 Pennzoil
Ultra Synthetic
Pennzoil Ultra aims to maintain an engine in factory-clean condition. The advanced proprietary synthetic formula of Pennzoil Ultra motor oil with Hyper Cleansing Technology is also designed and engineered to exceed the toughest industry standards. Pennzoil Ultra helps prevent sludge and other deposits, but also cleans up existing sludge.
For more visit www.pennzoil.com or www.pennzoil.ca
---
AMSOIL
European Synthetic OiL
AMSOIL 5W-30 European Car Formula Synthetic Motor Oil is formulated to meet high performance requirements of European vehicles such as Volkswagen, Audi, Mercedes-Benz, BMW, Porsche and more. Its low viscosity formulation provides maximum fuel efficiency without compromising engine protection, while meeting strict European performance requirements for gasoline and direct-injection diesel engines. A select additive package and shear-stable synthetic base oil provides outstanding wear protection throughout the entire drain interval and meets or exceeds the most demanding European specifications. It is engineered with a lighter 5W-30 viscosity and friction modifiers for increased energy through-put, minimizing internal engine drag for increased fuel efficiency. Compatible with conventional and synthetic motor oils and recommended for extended drain intervals as established by the vehicle manufacturer.
For more visit www.amsoil.com
Read on for more Products