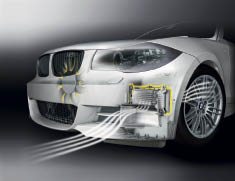 BMW PERFORMANCE Air Intake Systems

The system that allows the engine of your BMW to breathe might just take your own breath away, particularly if it is the BMW Performance Air Intake System. Special air pipes and filters ensure that the engine is always provided with the optimum amount of air. As a result, the cylinders are evenly filled, and are able to produce more power and more torque. The system also gives the engine an aggressive sound that wouldn't sound out of place on the racetrack. Breathe easier and go faster. Available for specific 1 Series and 3 Series models.

For more visit www.bmw.ca/performance
---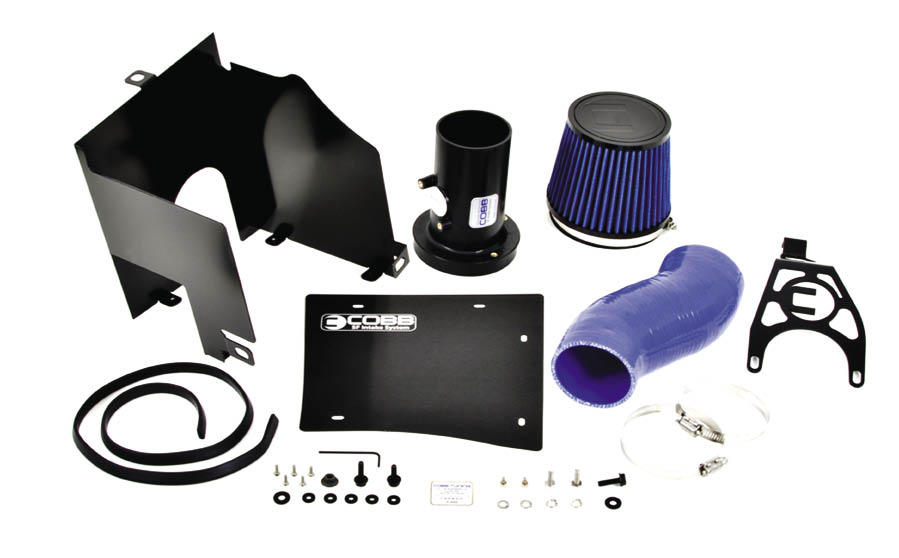 COBB Tuning SUBARU Intakes
The C.A.R.B. certified COBB Tuning SF Intake utilizes a custom design to optimize flow for increased performance. The custom conical cloth filter feeds air to a CFD-designed velocity stack featuring COBB Tuning's unique air flow straightener grid. This straightener grid is specifically designed to smooth air flow as it passes the Mass Air Flow sensor for precise readings. This eliminates the "dead spots" experienced by other aftermarket intakes due to turbulence. No other aftermarket Subaru intake system utilizes all of these critical design elements. Available for all turbo Subarus.
For more visit
www.cobbtuning.com
---
HKS Racing Suction Reloaded Kit

HKS Racing Suction Reloaded Kits have been developed as the leading intake system for high performance applications. Each kit features an HKS Reloaded filter and aluminum suction pipes that have been tested for optimal air flow.
For more visit www.hksusa.com
---
Password:JDM Dry Carbon PowerChamber

The Password:JDM PowerChamber design makes more useable horsepower for normal and performance driving conditions. The Password:JDM Dry Carbon PowerChamber delivers real life useable HP throughout the power band. Engineers spent hours upon hours designing this PowerChamber to deliver true performance. This product is available in Dry Carbon Fiber or Dry Carbon Kevlar.
For more visit www.passwordjdm.com
---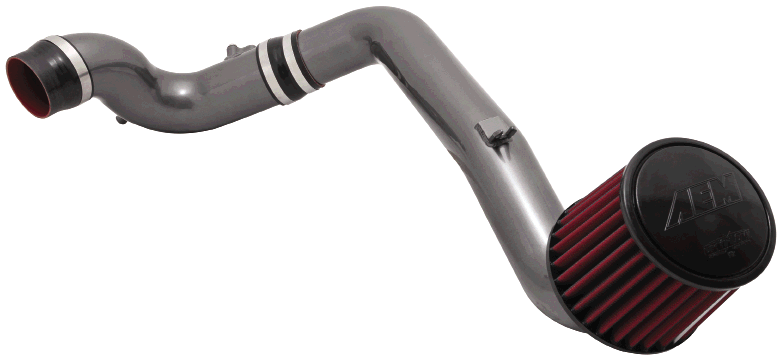 K&N FILTERS Nissan 370Z INTAKES
The K&N High-Flow Intake System for the 2009-10 Nissan 370Z 3.7L, increases horsepower by 14.2 hp at 5600 rpm over the stock intake configuration. To achieve such a performance increase, K&N replaces the original dual-intake assembly; including the air boxes, air filters and intake tubes with an all-new intake design. The new system draws air through K&N High-Flow Air Filters that increase airflow and never need to be replaced. Protecting the cone-shaped air filters, and isolating it from engine heat, are powder coated heat shields that replace the stock air boxes. As it passes the filter, air travels through K&N mandrel bent aluminum tubes that are formed and shaped, in the design phase, to drive a more laminar flow of air to the car's engine.
For more visit
www.knfilters.com
---
Racing Beat RX-8 REVi Intake Kit

Racing Beat offers this extremely popular REVi Intake Kit for use on all RX-8 applications. Designed to offer performance improvements without sacrificing drivability, the Racing Beat REVi RX-8 intake system is the final result of hundreds of hours of dyno sessions and on-road testing. Experience improved power and performance - without the overwhelming intake roar associated with traditional open-element RX-8 air intake kits. Each Racing Beat REVi kit includes an exclusively-designed genuine K&N air filter element.
For more visit www.racingbeat.com